If you're moving you need this free move in move out cleaning printable checklist to keep you organized! There is a lot to do when you move out of a house and a lot to disinfect when you move into a new home. Here's the cleaning printable you need to get it all done.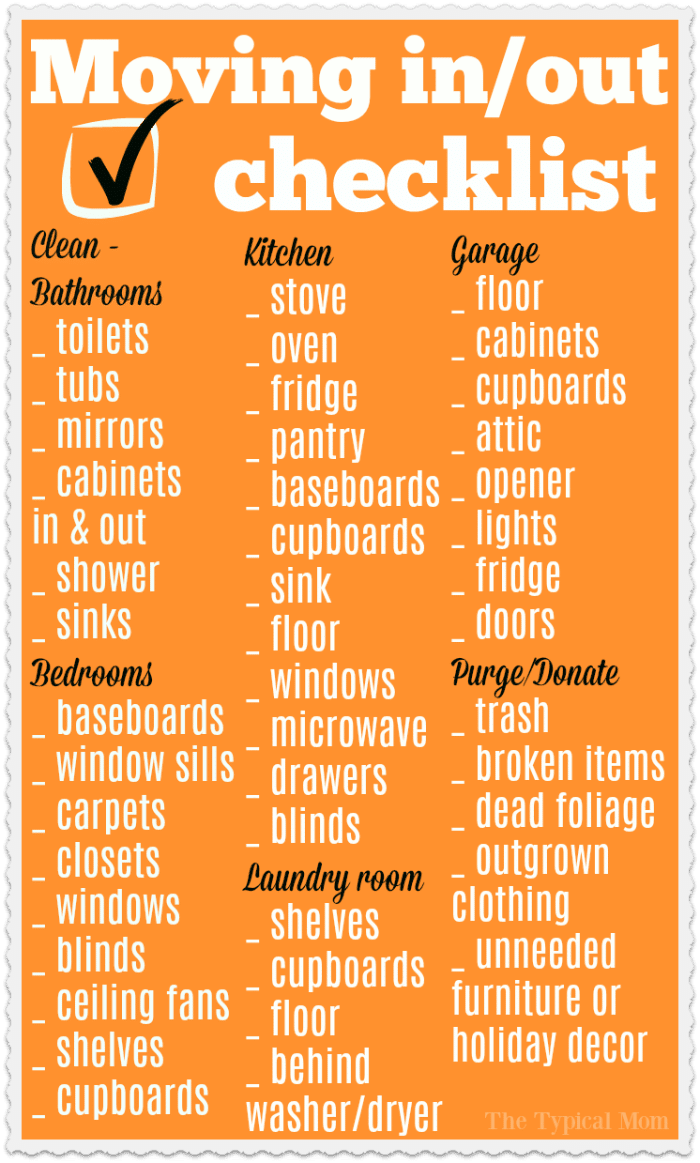 We moved this year…yayyyy!!! Well amongst the excitement came a lot of work. We didn't just move down the street or to the next city but rather 1,000 miles away (yes we are a bit crazy). I am a former teacher so amongst the chaos I wanted some things to be streamlined and as organized as possible so I created this move in move out cleaning printable that I can share with you too. (originally published 4/18, affiliate links present)
Move Out Cleaning Checklist for Tenant and Landlords
There is A LOT to do when you leave a house and move into another. Not only do you want to leave the last house clean to get your deposit back if you're renting. You want your new home to be as NEW and clean as possible. AND for it to be free from germs and stains the last family may have left behind.
I'm here to give you my tips on how to do that (and make it kinda' fun to get your kids involved), just in time for National Laundry Day. 😉 You've got to start somewhere right??
In my world nobody gets out of helping either. More hands means less time cleaning and more time exploring our new home and surroundings. This is just one of many cleaning checklist printables we offer on our site.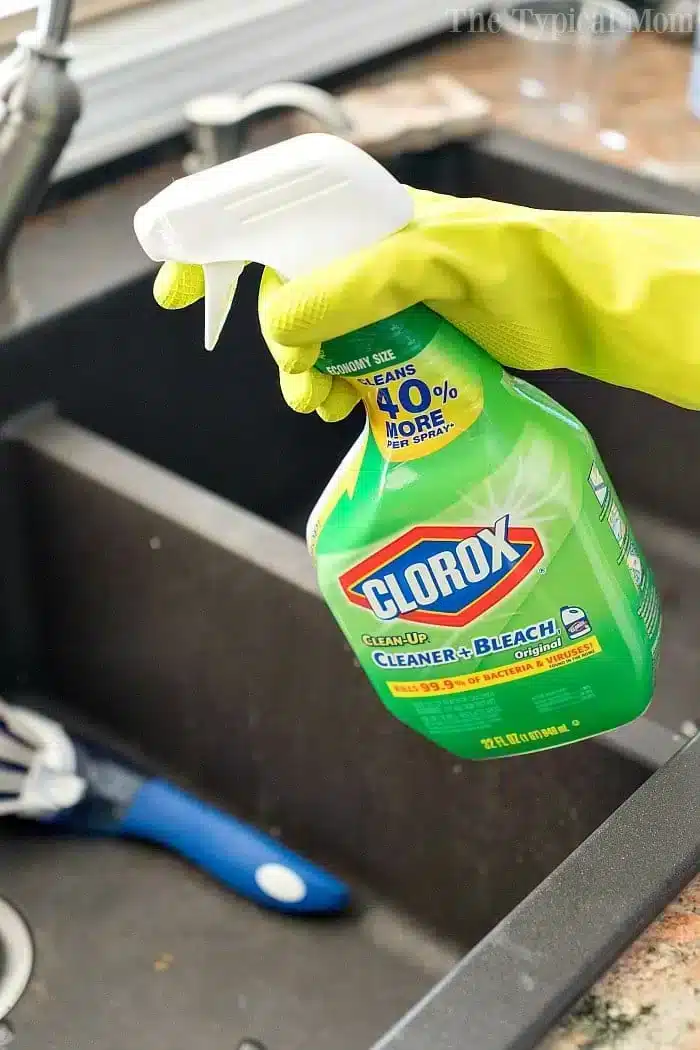 Printable Move Out Checklist
As a family of 5 there is a lot to clean and keep clean on a daily basis. When we moved into our new home I first headed to the sinks and bathrooms because well those tend to be the worst! Having a great cleaner with bleach inside is perfect because it's all in one "shot" kinda' cleaning.
With a scrub brush, some gloves to keep my nails pretty, and Clorox Cleaner will help me tackle my toughest stains and messes. I can clean tons of areas and not only does it clean but disinfects as well. 99.9% of bacteria and viruses gone. No worries after that.
Who knows what is left (that you can't see) when someone moves out of a house right….and quite frankly I don't want to even think about it.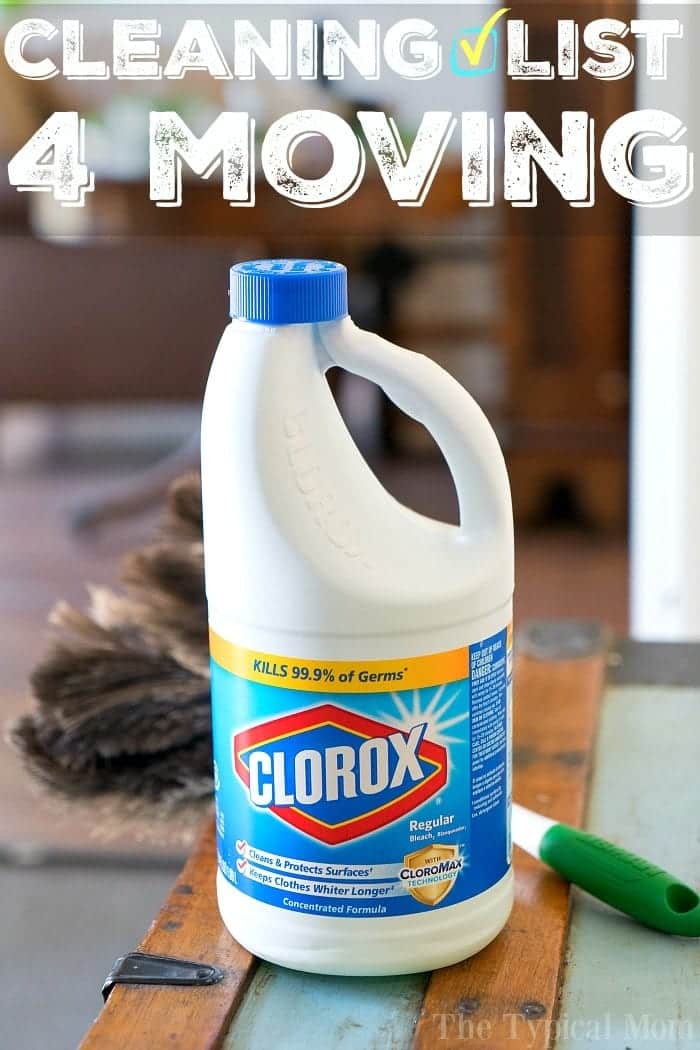 Apartment move out cleaning checklist
Let's move on to the bathrooms and toilets shall we. This is how I try to make cleaning fun to get the kids involved! Start with a squirt of CloroxToilet Bowl Cleaner under and around the rim to coat the inside of the bowl. Add some scrubbing, and then allowing the mixture to sit for 5 minutes for sanitizing or 10 minutes for disinfecting.
Any lingering bacteria and germs are gone with one flush and now we can start fresh. No pun intended! Tubs really need to be cleaned and disinfected too, and Clorox Bleach works great the first go around. Makes them squeaky clean too!
With an easy sponge, wipe down the tub and faucets, I then create a solution of ½ cup of Clorox Regular Bleach2 with CLOROMAX into 1 gallon of water. I wipe down the areas with the solution and wait 5 minutes for disinfecting and rinse with warm water.
Goodbye germs, mold & mildew! Clorox Clean-Up Cleaner + Bleach helps me clean the sink with an easy squirt, let it stand for 30 seconds and then wipe away. So easy!
I also love to get the kids involved, so I usually let them help with the dusting and unpacking and organizing things once I cleaned the area. Mom isn't on her own for house cleaning and organizing in my world. 😉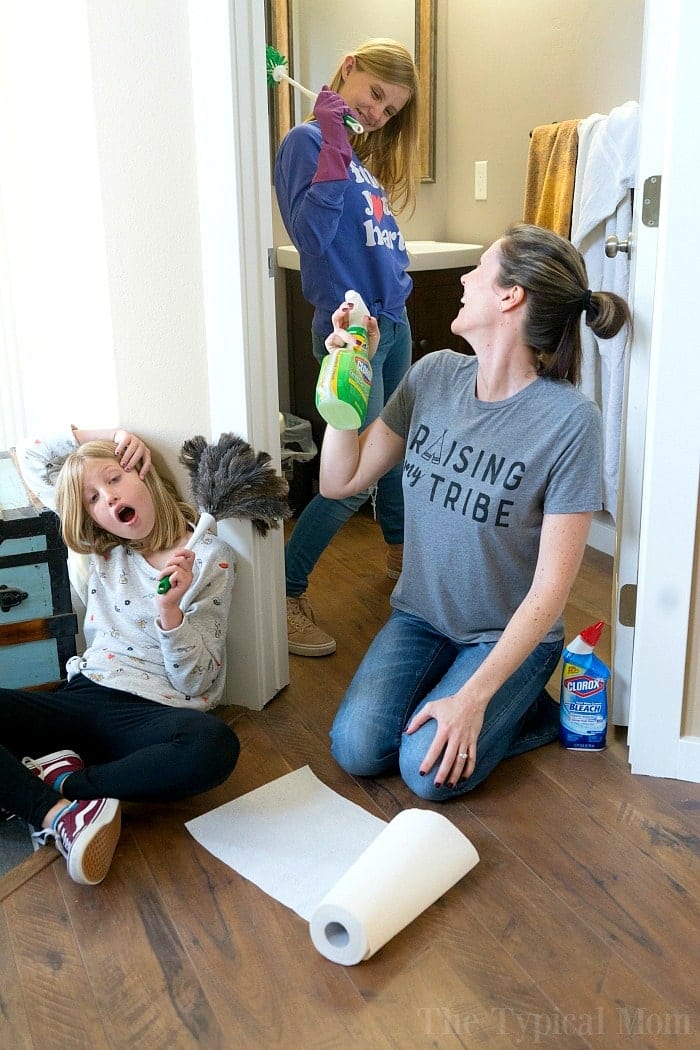 Move out cleaning checklist
Blast your favorite music and sing along as you scrub & dust
Create your own sing along

One person sings a line (from a song you know or make up)
The next person sings the next
Make it silly

Put old / mismatched socks on your children's feet and hands

Dust shelves with socks on hands
Get rid of cobwebs in corners with socks on feet

Let them dust with a feather duster – just fun, period
Provide incentives

Monetary – create a list yourself with things that need to be done & how much they'll earn for each one
Treat – set a timer and everyone does chores until time is up, then take a break and go out for a treat

Make a competition

Give each child an area in the house to clean and all necessary items to do so
Whoever does the best job (to your standards) first wins- you pick reward
And here we are…..
Free Move Out Cleaning Checklist
To keep you organized I've created this Move Out Cleaning checklist Here's a black and white printer friendly Move In Cleaning List
With everyone pitching in while moving in and moving out, you can clean and kill germs in your new home in no time at all……then enjoy it! How do you make cleaning fun??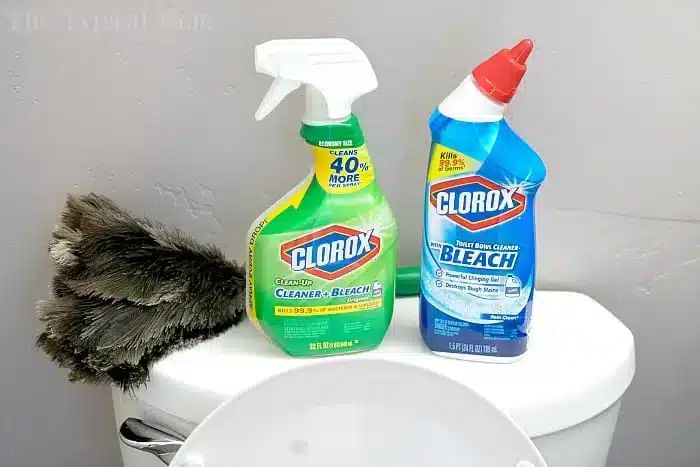 Want to see a few of my favorite things that I am totally obsessed with?? Take a peek and see how many you might already have…twinsies!
Looking for more easy family recipes and tips? LIKE The Typical Mom Facebook page?
Then sign up for my free newsletter, and follow me on Pinterest! 😉
***** If you LOVED this recipe give it 5 Stars below and let everyone know what you thought about it. 😉