House cleaning schedule printable you can use to keep you organized and break chores up daily so it's not so overwhelming!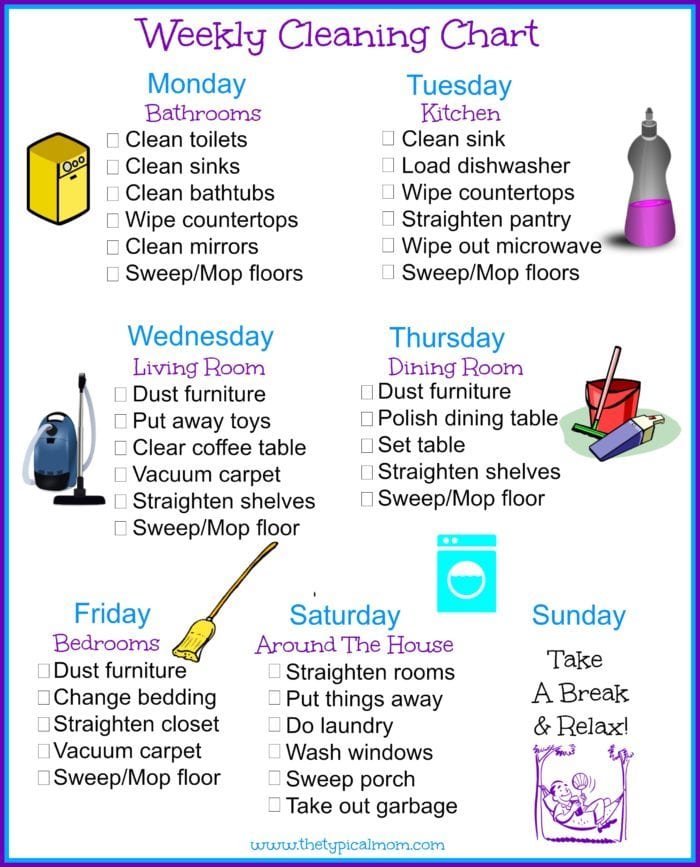 Ok so chores aren't fun, but they've got to get done. Using this printable house cleaning schedule can be helpful in keeping you organized and not overwhelmed as you just tackle one room each day of the week. Sometimes when you have a list of 80 things that need to be done you (at least I) just wanna throw in the towel before I even begin because seriously I can't do all of that and still maintain a work schedule and my sanity! A little at a time is key to cleaning your house and doing each room well before moving to the next. Slow and steady wins the race remember, you can't do it all. 😉 Just one of the organization printables we have on our site! (originally published 9/16)
Here are a few house cleaning schedule printables that will help you get organized!
Breaking chores up into an easier house cleaning schedule by day is a bit less overwhelming.
I am a HUGE fan of purging twice a year.
I usually do my big ones right before Christmas around November, and then right before the kids are out of School in June.
Let's just say I would do it while the kids are NOT in the house because that toy they haven't touched in literally 2 years will all of a sudden find new importance in their life when you put it in the donate bin.
Feel free to print one of the Weekly Cleaning Chart printables you see above so you can keep up on chores each week in order to keep you on track and as a reminder of things that need to get done on a regular basis. I hope it helps!!
If you purge things like that before they are home believe me they won't know it's gone and it's so cathartic to get rid of things!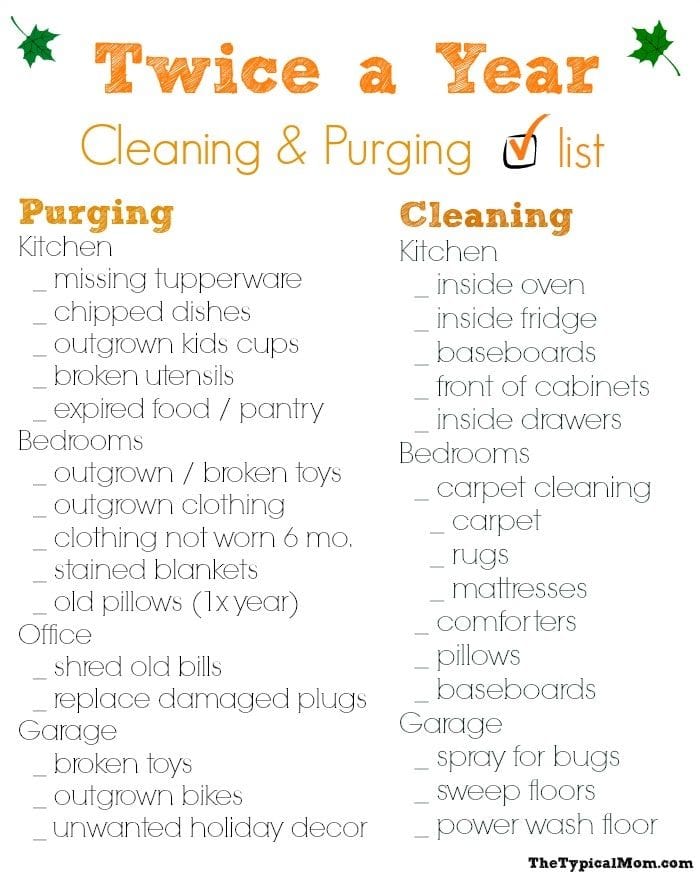 For more easy recipes, tips and crafts please LIKE The Typical Mom on Facebook and follow me on Pinterest! You can also sign up for my free weekly newsletter which is packed with goodies I know you'll love. 😉