How to organize a pantry with storage containers and labels using a Cricut Joy machine! Turn a mess into pretty shelves where nothing can be lost again.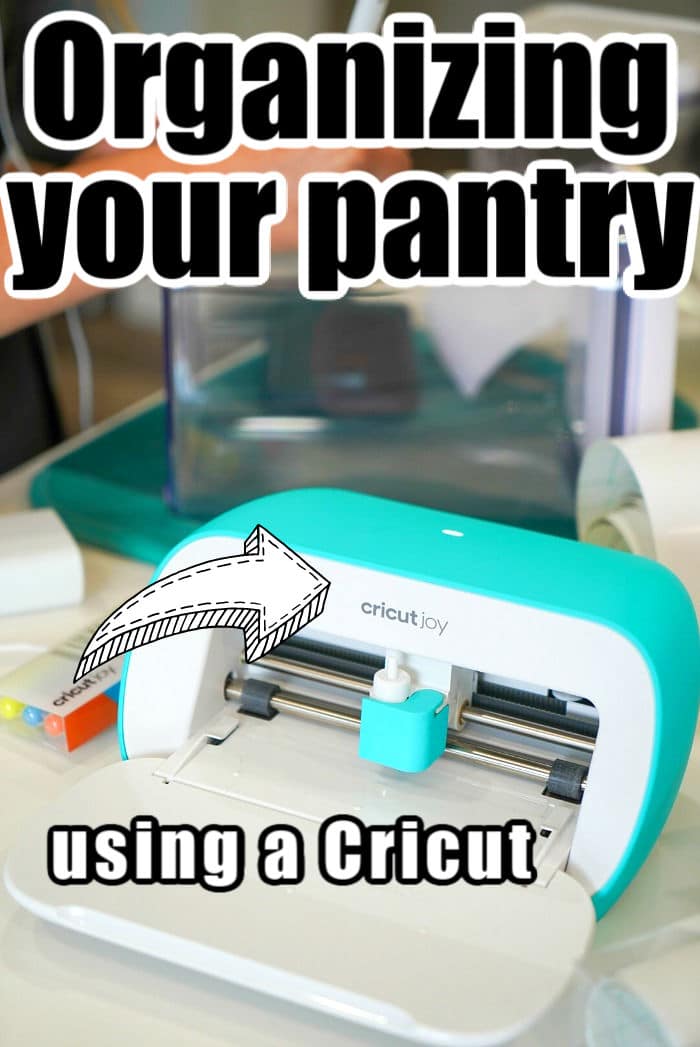 It's about time to learn how to organize your pantry right? There's no better time than now to put everything in it's place so everything can be found. Special thanks goes out to Cricut for sponsoring this post. (originally published 6/20, affiliate links present)
How to organize a pantry with labels
There's nothing worse than finding an expensive item in the back of the shelf that has already expired. 🙁 If you only had everything labeled and/or categorized, that wouldn't happen again. This is how WE stopped the madness!! 😉
To start this organization journey with us, you're going to need a Cricut Joy to create labels for each container. This will make it quick and you can make it quite pretty as well. Large letters and/or icons to show what is in each container means you can find what you want with ease all year long.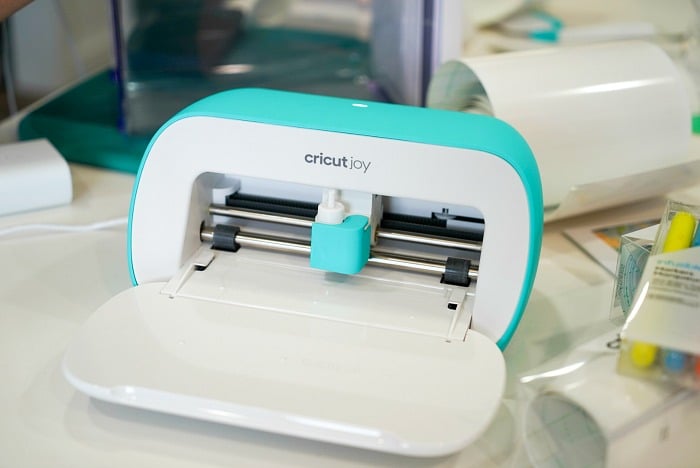 In What Order Should a Pantry be Organized
From the bottom up. First take an inventory of the containers you already own, you'll need all you can get your hands on. Sealed small to large will be able to separate like items and with this method you can label each one so you know what you already have on hand.
Let me start by saying I have never owned a Cricut machine before. When I had the opportunity to work with one my girls and I were so excited. I was a bit apprehensive not knowing if it would be complicated or not.
Being able to create images and text right on my phone is the BEST!
As soon as I got it, I downloaded the Cricut Design APP and started creating.
I have 3 girls who have definitely acquired by creative nature….so this was fun!
Organizing the pantry was just the beginning. Surely we will share more of our creations here on The Typical Mom blog.
I realized there are TONS of different Smart Vinyl colors. I wanted a very clean look so I went with white as seen here.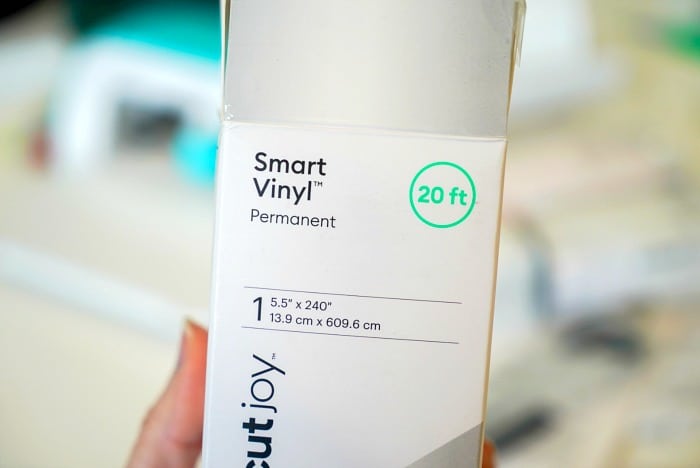 How do I organize my pantry like a pro
For pantry shelf organizer items I chose to use these OXO storage containers. They're great and many different sizes can be found at Target too!
Choose a mixture of sizes like you see here, or you can purchase them separately if you only want larger units. Those are really helpful for pantry staples like flour, sugar, pasta and dry beans for sure.
My middle daughter is REALLY into organizing and cleaning schedules so I let her take the lead.
My vision was to make it easy to find all of my baking items to begin with. Dessert recipes are our thang you see. 😉
She knocked it out of the ballpark and did a great job….at the age of 13.

Just shows how easy it is to understand how to use a Cricut.
Cricut Joy Review
The 3 main items I use on a regular basis and many times leave on my countertop are flour, sugar and brown sugar. She started with those and went from there.
SO CUTE I tell you!!
Makes it much easier to use vs. a paper bag that usually spills and splits after a short amount of time on the shelf.
I should have done this years ago, seriously.
If you want to create your own flour and sugar labels on Cricut Joy like mine I shared a link to the font and sizing I used here.
It is easy to change the look to cursive if you wanted, or make smaller if you prefer in the APP.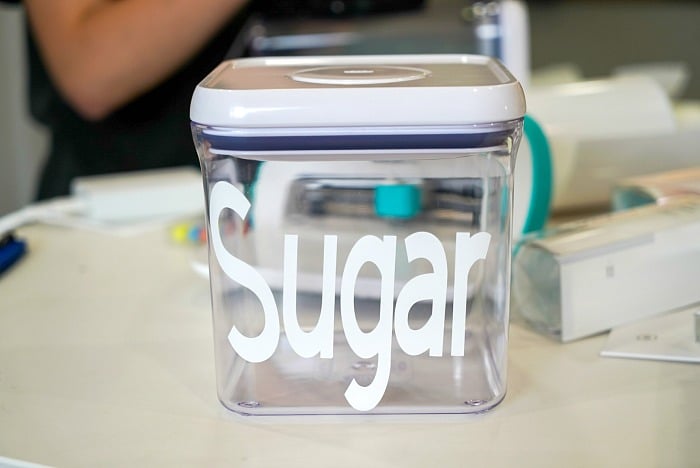 We are going to do more but are just waiting to buy some more containers next time we go to Target. 😉
Now I want to store ALL THE THINGS and label them in a way where "everything has it's place and there's a place for everything".
These were a great start though. The number of times we use these main baking ingredients is great so it's REALLY helpful to have them labeled and sealed well.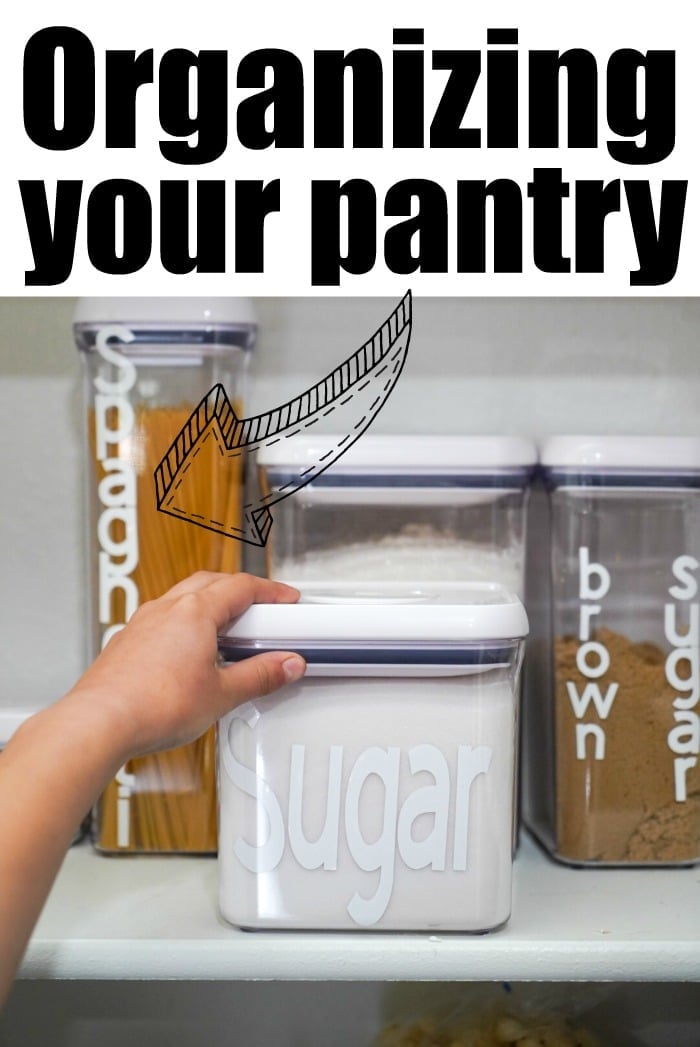 How to organize your pantry on a budget
Ready to get started? Start with what storage you already have, then grab some from The Dollar Store, and fill in the gaps with these. I love OXO if you can tell. Then grab a Cricut Joy to create labels for each container and get to designing. If you want fancy script with fuchsia vinyl, have at it y'all. The possibilities are endless I tell you.
Customize to your hearts content.
Make it a project you can all do together, including your kids!
Then go a step further and use it to make personalized shirts with iron on vinyl. That's right…..I know, you could go wild with this idea.
Very helpful when I am filling out my meal planner so I can see exactly what I already have. It was fun to do with my tween daughters and now they're hooked. It will be fun to see what they create next. 😉