This turkey rub butter is a sweet wet rub you can add to the skin for added flavor this year! Whether it's smoked or baked it may become your new favorite.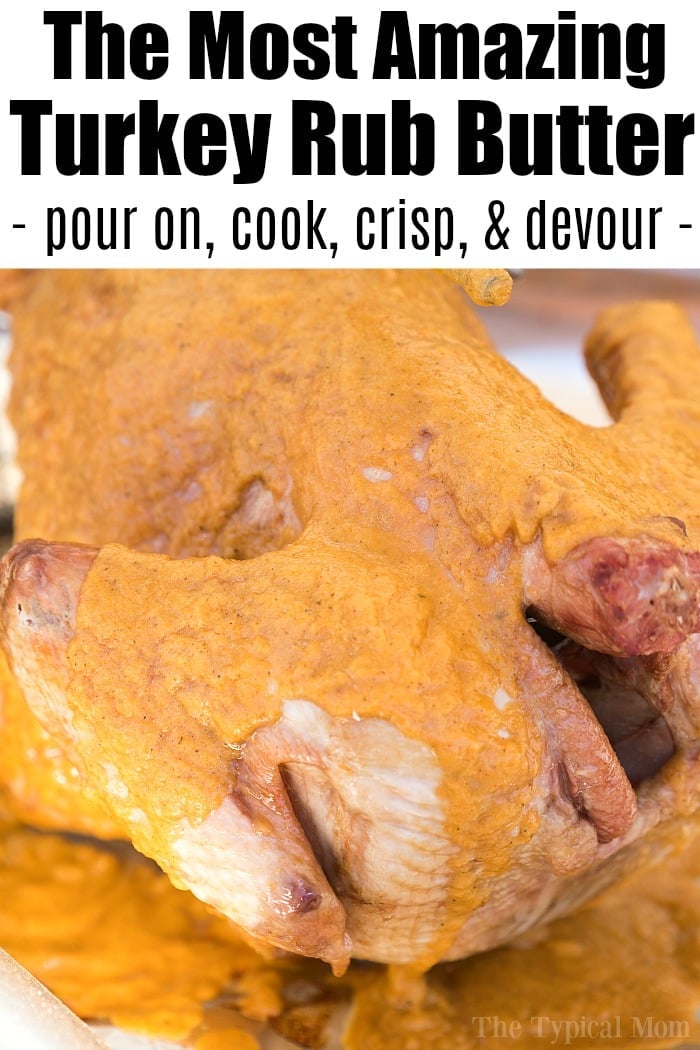 Ok so we made a pellet grill turkey the other day with this turkey rub butter on top! It added a nice sweet flavor atop our crispy skin which the kids loved. If you're looking for a different wet turkey rub to use this year, give this a whirl!
I literally didn't know quite what to call this as it isn't a dry turkey rub, it's a bit more like melted butter. Even though there isn't any butter in it.
This time we wanted to try something different, and sweeter. A honey sauce of sorts is what we used here.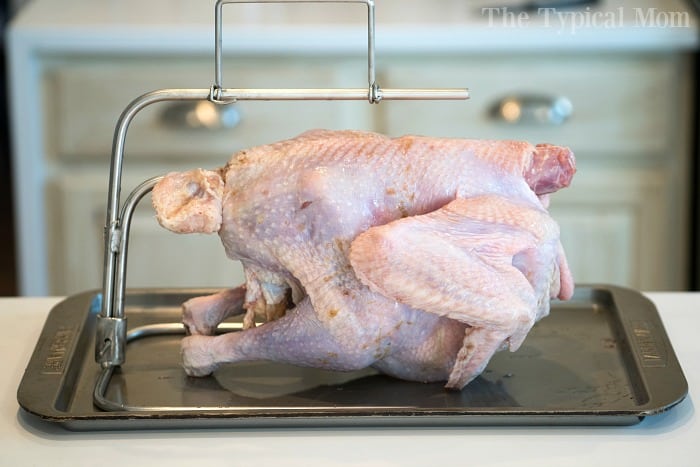 First you'll want to rinse your turkey and get it ready to cook just for a bit to get the skin a bit crispy. We were smoking a turkey so we put it on our grate to do that.
Items you'll need:
Turkey rub butter
Honey
Minced garlic
Apple
Salt
Olive oil
Brown sugar
Cayenne pepper
Onion
Thyme
Apple cider vinegar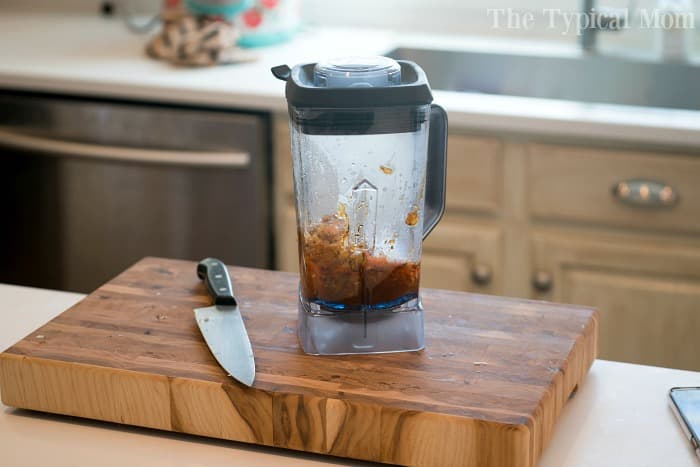 You can make this turkey rub after you pop your turkey on your grill or smoker to get the skin a bit crispy. That will take about an hour anyway.
Then you're going to let the smoking or baking continue so the inside of your bird can reach a safe 165 degrees internally, and your skin is crispy.
Of course everyone has a different preference as to how crispy they like their skin. If the insides are done but you just want the skin to be crispier than throw it under your broiler for about 5 minutes to really focus on the skin. 😉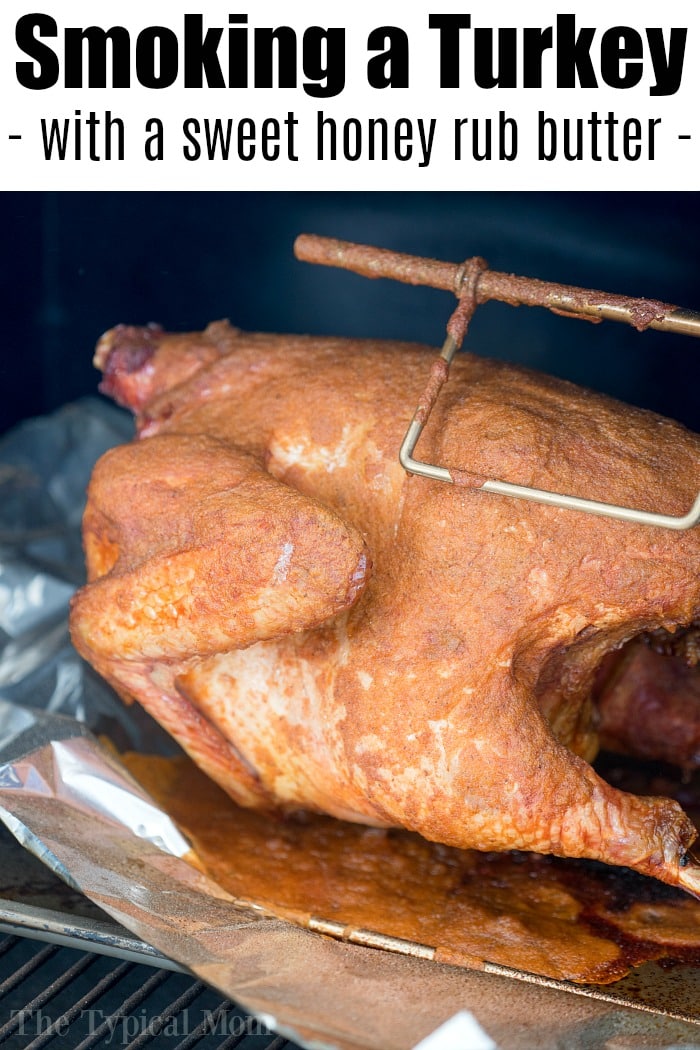 This is what ours looked like near the end of smoking a turkey but about an hour before we took it off. You see how the honey glaze is crisping up but not hard per say. It will stay a bit soft versus using a dry rub for turkey because of it's ingredients. Let us know what you think when you try it!!
Make sure your turkey is done before you carve it!
Where do you check temperature of a turkey?
This is how to make the best smoked turkey using this rub. Alternatively you can use our tri tip dry rub on the outside if you want something dry.
Turkey Rub Butter
This turkey rub butter is a sweet wet rub you can add to the skin for added flavor this year! Whether it's smoked or baked it may become your new favorite.
Instructions
In a sauce pan add all of your ingredients, stir. Allow to cook until apples break down. Then pour into a blender and pulse until mixed well but not completely pureed.

When smoking a turkey put in at 240 degrees for about 1 hour so skin gets slightly browned. Then remove and pour enough turkey butter over the top so skin is coated. (make sure you have a baking sheet underneath it lined with foil or it will get messy)

If smoking return it back, close lid and continue cooking until internal temp of meat is 165 degrees and outside skin with wet rub is as crispy as you'd like it. 30 minutes per pound is usually spot on for timing.

If making sheet pan turkey follow our directions in link above recipe card but rub this sauce on each piece before putting it on your baking sheet. Add just enough to coat skin but not saturated and dripping.
Nutrition Facts
Turkey Rub Butter
Amount Per Serving (1 oz)
Calories 95
Calories from Fat 27
% Daily Value*
Fat 3g5%
Sodium 731mg32%
Potassium 55mg2%
Carbohydrates 16g5%
Vitamin A 100IU2%
Vitamin C 1.8mg2%
Calcium 12mg1%
Iron 0.2mg1%
* Percent Daily Values are based on a 2000 calorie diet.