This post is sponsored by Bon Ami
We're back to add to our printable cleaning checklists with lots of tips and tricks great for a backyard clean up! When it's time for Spring cleaning don't forget the outside where tables and chairs need to be cleaned and we have the perfect nontoxic cleaning powder that will make everything spic and span again!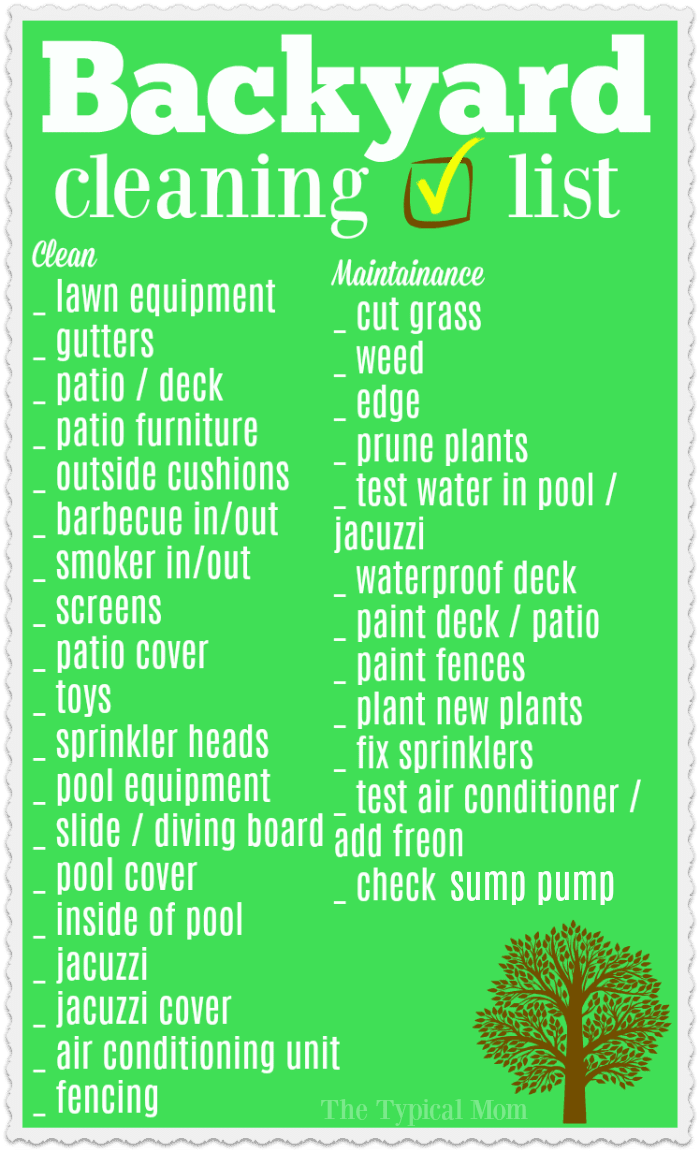 It's that time of year again! The snow has thawed, it's getting warmer, and it's almost time to use your patio furniture and plant flowers again. What needs to come first though….cleaning your backyard so it's ready for your first barbecue get together of the season right??!! We're here for some house cleaning tips and tricks that will help you along the way, and what you can use to scour those surfaces that's safe around your kids and pets. Let's start by first printing your Backyard Clean Up checklist here so you can follow along and not forget anything important. Then you can go a step further and print out our monthly organization printables so you can use the product we're going to talk about inside your home too….double duty!!
I got everything I needed this year in a box like this one. The nice things about Bon Ami are that it's a simple cleaner made with simple ingredients, there's no strong odor, it's non-toxic when using it around kids and pets (perfect for moms), and all you need is water to "activate" this versatile powder cleanser.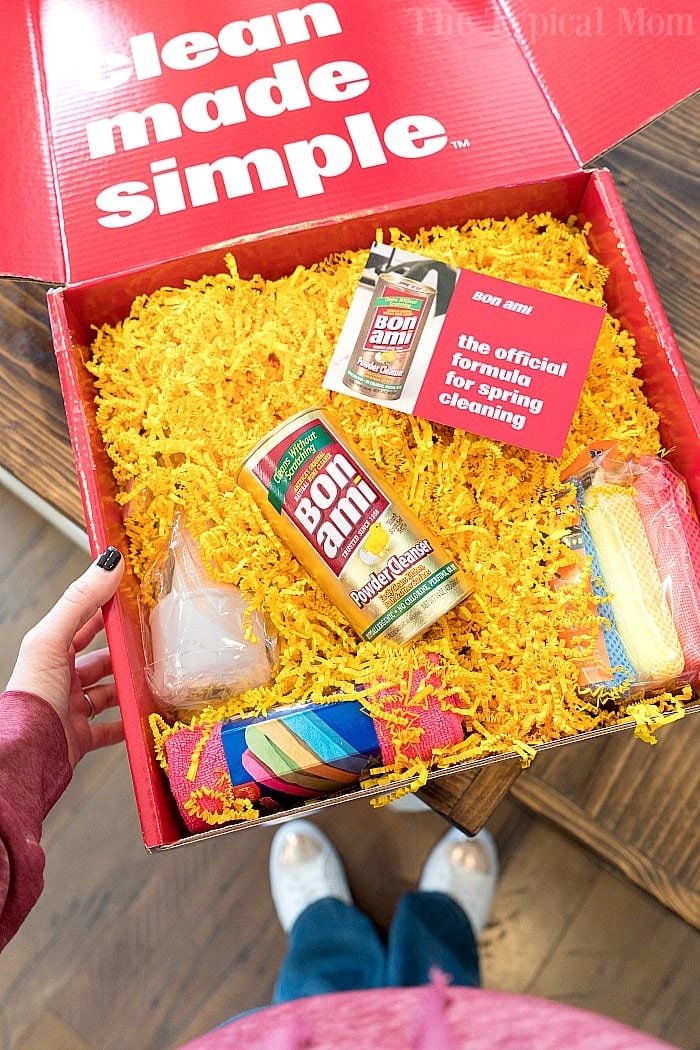 Of course Spring cleaning means pots and pans get an extra scrubbing, countertops too, but oftentimes the backyard gets overlooked and there is a lot of cleaning to be done outside!
We used to live in sunny CA. where our backyard was used constantly, but now that we live in "snow country" it's a whole different ballgame. Hidden under snow for months at a time your patio furniture, handrails, barbecue covers and more need a scrubbing too….but you want something gentle at the same time so nothing gets scratched. THIS is the answer.
We are a family of 5 so everyone needs to pitch in and help when house cleaning is involved. I will say my girls love to be outside and when it comes to a backyard clean up they are actually more into it than if they needed to stay indoors…guess the sun does that to you. 😉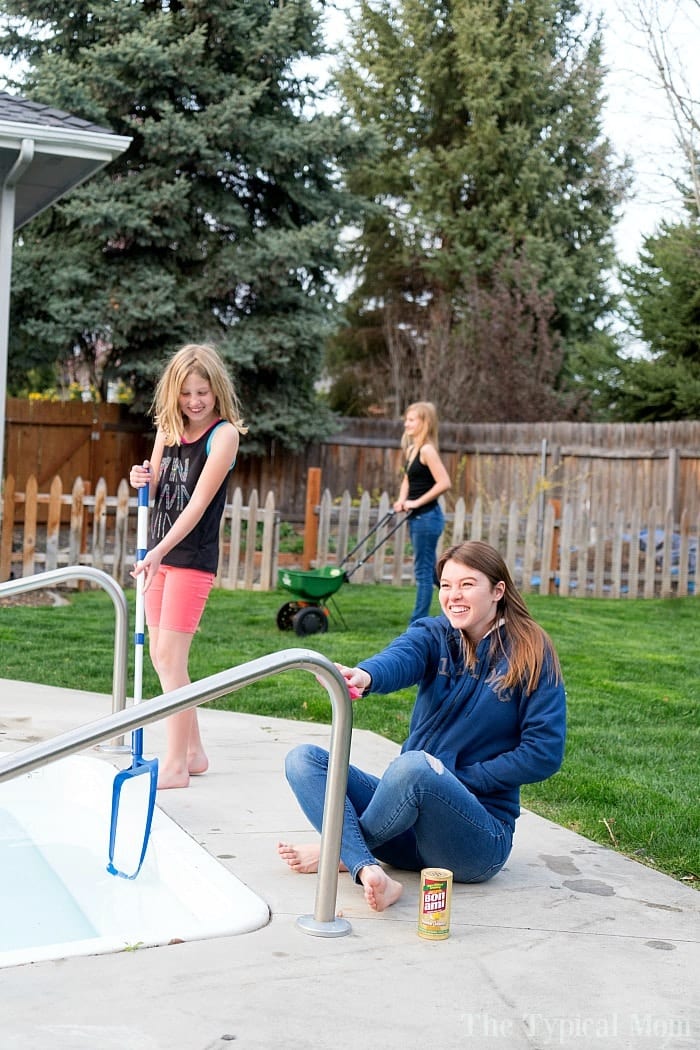 My oldest is an adult herself now but hasn't headed off to college quite yet so pitching in is part of the game. With just some water and a sprinkle of Bon Ami the handrails next to the pool and house came clean in no time and my patio furniture became white again.
In addition to the backyard clean up printable above here are some things to focus on cleaning when the seasons change and you know you'll be spending a lot more time outdoors again.
Pool toys – they've probably been sitting there and may look like they're ready to be tossed but with a little cleaning they will probably look as good as new
Patio chairs – especially plastic white chairs become new again
Patio table – there may have been some leftover food bits from last years barbecue so don't forget to clean the underside of the table as well
Bikes – hopefully they were safely locked away in the garage but it will be bike riding season soon and seats, handlebars, and the outside of those helmets need a good cleaning
Beach equipment – if you have a beach or lake nearby get started on cleaning the inside of those coolers and boogie boards
How do you get ready for the summer months??