TONS of easy frozen bread dough recipes using Rhodes yeast dinner rolls or cinnamon rolls. Dinners and desserts with little prep on your part.
I have been making all sorts of frozen bread dough recipes lately so I thought I'd share. From monkey bread, to pizza, air fryer recipes and more. There are just so many possibilities once they're defrosted. (affiliate links present)
Rhodes Frozen Bread Dough Recipe
I use the Rhodes brand for all of these. I have worked with them quite a bit and it is what's readily available where I live. There may be another brand where you are but typically they're all similar sizes once they defrost.
They are NOT just to bake rolls though y'all, think outside of the box. Defrost, roll together and make pizza from frozen bread dough, pull apart bread, monkey bread, homemade hot pockets and more.
Here's what the bag of frozen yeast rolls looks like:
Recipes Using Ready Made Bread Dough
I give myself about one and 1/2 hours for frozen rolls to soften up on the countertop. When prepping for a meal you'll need to account for that and ensure you prep them in the proper way.
It says you can thaw bread dough overnight in the refrigerator. I don't like the texture of the rolls when I do it this way. If I'm going to roll dough out to make a deep dish pizza or something it works well though.
How do you defrost Rhodes rolls?
What I mean is that a piece of plastic wrap sprayed with non stick spray is necessary on top. I like to use sprayed parchment paper on the bottom. I've done this other ways and this is best.
If you don't spray it the wrap will stick. Don't put it on top at all and the outside exposed to the air will get a bit dry and crusty. Just make sure you do it the "right way" so all your frozen roll recipes come out perfect.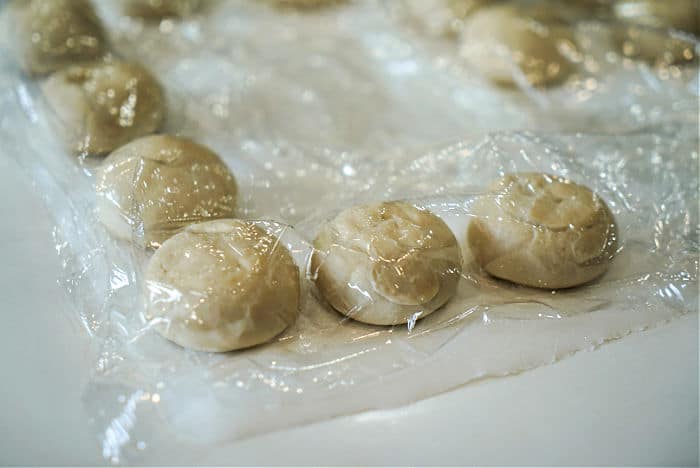 Frozen Dough Recipes
Only baked these in a pan or cookie sheet in the oven? Oh honey there are so many other ideas way beyond that. Let me share a few of our favorite creations like pull apart pizza bread and more here.
How do you cook frozen bread dough?
For the loaves, put 1 in a loaf pan covered with plastic wrap that has been sprayed with non stick spray. Leave on the countertop for 5-8 hours until it's risen to the top and then bake as directed on package.
The rolls are smaller so they take less time in the oven. You can cut them in fourths and make monkey bread muffins or rroll a few out and make a flat dough to fill with all sorts of things too. We did this to make hot pockets in air fryer you can see here.
Rhodes Bread Dough Recipes
If you have a Traeger you can make this cheddar / parmesan cheese smoked bread. I know right?? Yeah I added some cheddar and a can of diced chiles into this one. You can cook it alongside your meats or just by itself as a side dish.
You can roll these or Rhodes frozen bread dough out in a sheet too. This is a great idea to make sandwiches like this air fryer chicken cordon bleu or our smoked pizza roll.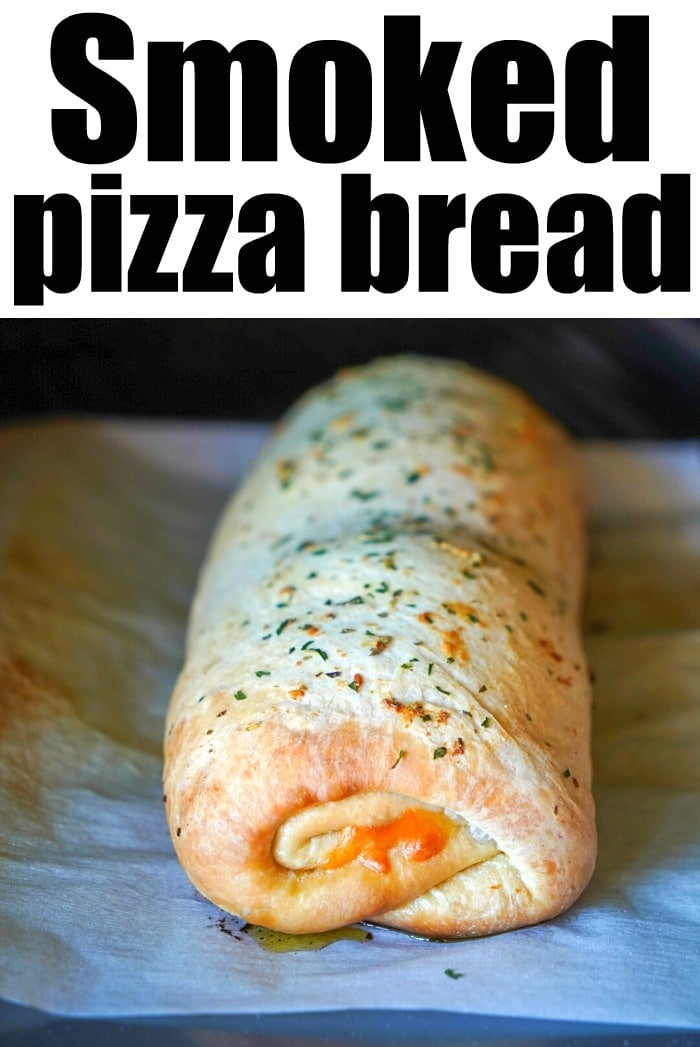 Frozen Bread Dough
Don't want to go outside? Need to just use your oven for something unique and pretty for the holidays? Take a peek at our braided Easter egg bread with chocolate pieces in the middle! OH these were a real hit!!
Have a Ninja Foodi or Cosori? Make either a few air fryer biscuits or you can make a pretty creation using this special pan.
I called these air fryer garlic bread rolls and they didn't last long in my house. Perfectly soft like the bakery inside with a golden brown top and edges, it's best brushed with buttery garlic served with marinara sauce.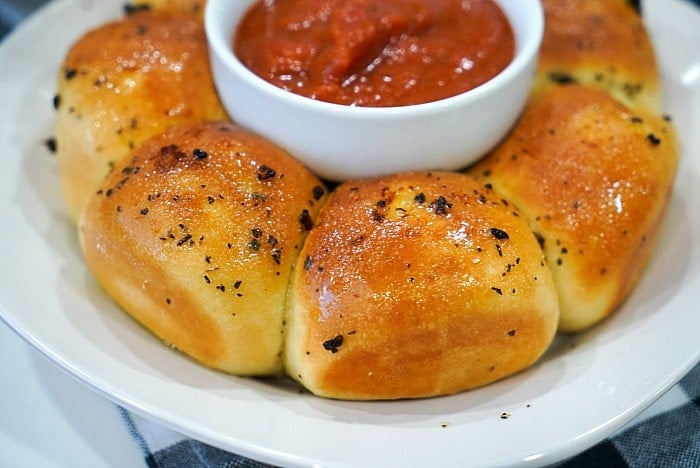 How long does it take to thaw cinnamon rolls?
Frozen cinnamon rolls take the same amount of time for the most part. This brand makes both types. You don't want the quick rise type that comes in a tray and you pop into the oven.
The bagged variety is much more versatile and will allow you to make things like an easy monkey bread recipe and beyond.
Cinnamon Rolls from Frozen Bread Dough
An hour is fine for these to soften up. You don't want to wait a lot longer if you're going to slice or roll them out. The longer they sit the more sticky they'll get. Use your hands to flatten out to make cinnamon roll waffles.
Or just leave as is and pop into your basket to "bake" air fryer cinnamon rolls for breakfast in the morning. I know, I bet you didn't think you could make them this way huh? Jazzed up you can transform them into sticky buns too.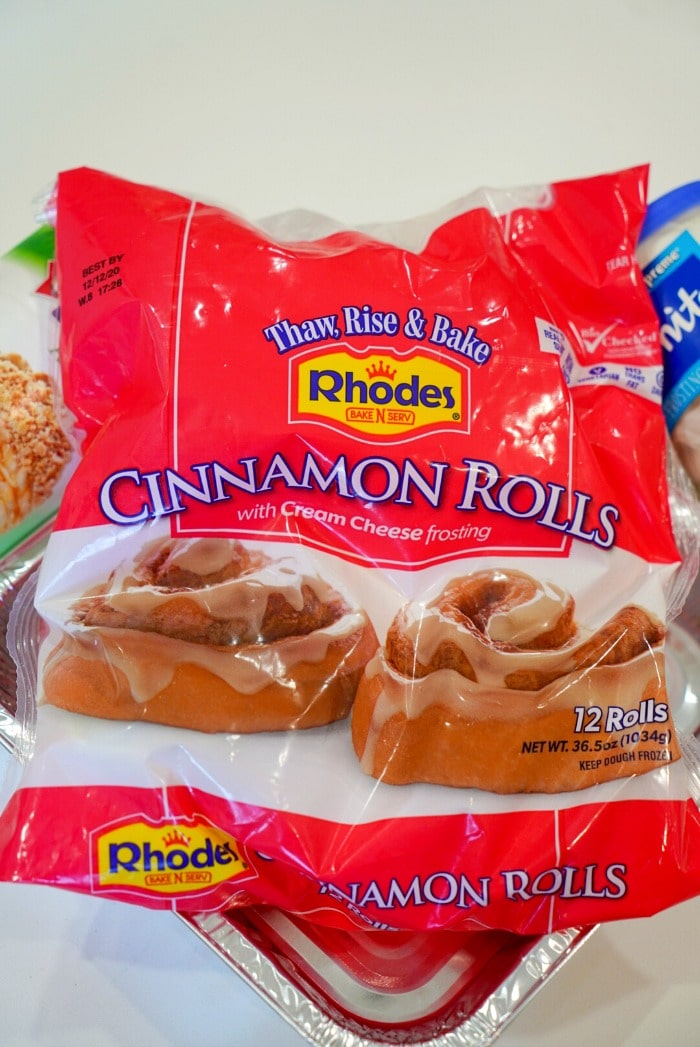 Dessert Recipes with Frozen Bread Dough
Of course these are pretty darn yummy if you just follow the "typical" directions on the back baked in a cake pan. It comes with about 1/2 cup of vanilla / cream cheese frosting too so you're all set.
BUT if you want to let your imagination fly I have a couple more interesting ideas. Since it has the sweetness of cinnamon sugar already rolled into each one you need fewer ingredients.
In an oven you can bake our pumpkin monkey bread using brown sugar and pumpkin puree. Perfect Fall treat. Love all things chocolate? Make this Rhodes cinnamon rolls recipe that looks like this!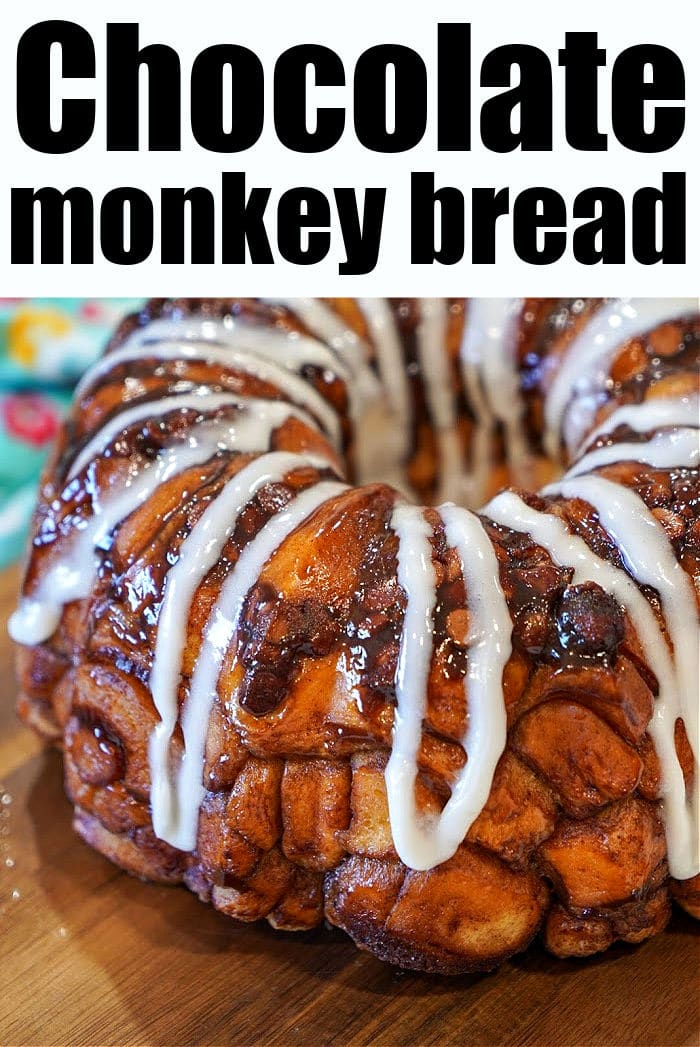 Easy frozen bread dough recipes
Cinnamon pull apart bread can use either one of these really. It is sweeter if you use these though and then the spices are already set in each layer you add.
The beauty of these above and beyond refrigerated Pillsbury cinnamon rolls is that they last longer for sure. You get a lot more for your money too because each one of these has about 24 rolls vs. 8.
Wanna use your Foodi again? Our air fryer monkey bread turns out oh so yummy. Monkey bread in a smoker with a can of canned pie filling on the bottom is totally fabulous too.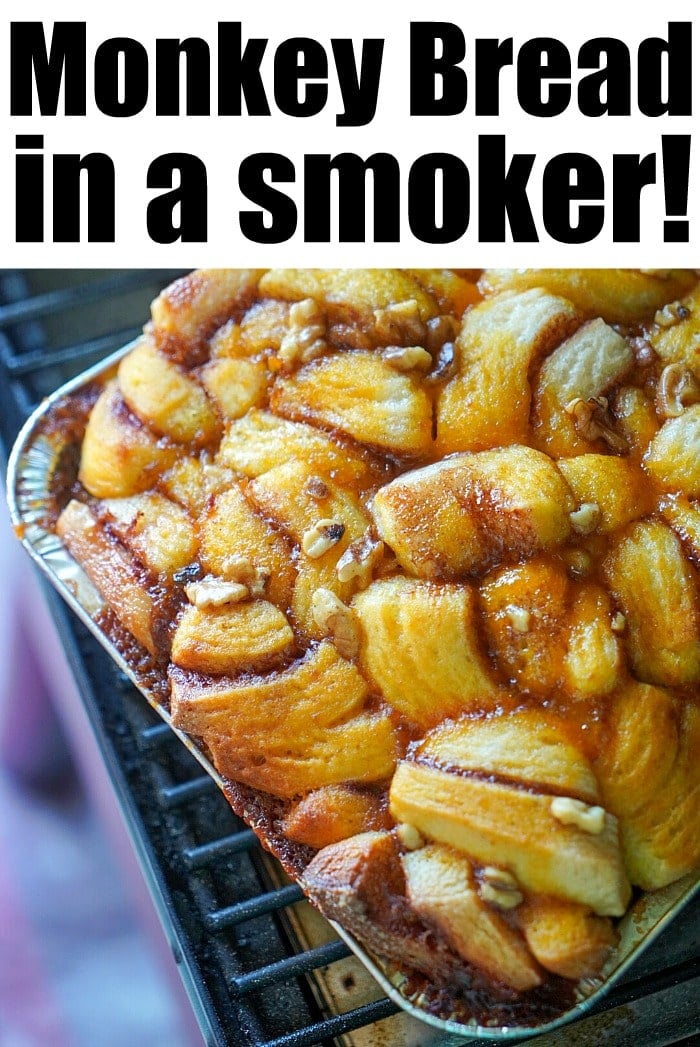 Whether you make one or more of our creative creations, or just bake them to a golden brown in the oven, frozen dough is so versatile. I haven't tried their wheat bread dough but the white with melted butter on top tastes like it's from a bakery.
Can you buy frozen bread dough?
Yes, you'll find a bag in the frozen section of your local grocery store. It's buy the boxed ready made garlic bread / Texas Toast. Our Safeway didn't carry it but Super 1 has all of the varieties they make and sell so I get it there.
Frozen Bread Dough Recipes
Frozen bread dough recipes with Rhodes rolls or cinnamon rolls for a side dish, breakfast or dessert.
Ingredients
24

pcs

frozen rolls

1

egg white

whisked

1

tsp

water

for egg wash

sprinkles

optional for fun and sweetness
Instructions
Lay 24 frozen dinner rolls on a piece of parchment paper that has been very lightly sprayed with non stick spray. Put a piece of plastic wrap over the top that has been lightly sprayed with non stick spray so they don't dry out.

Allow them to defrost and rise a bit for 3 hours. Put a bit of olive oil on your hands and roll 2 pieces out into long snake shapes. Pinch together at one end.

Braid the two strips of dough and then make into a circle. Pinch two ends together to create a sort of circle or wreath. Place on a baking sheet with a new piece of parchment underneath.

Whisk together egg white and water, use a pastry brush to coat top to make shiny. Sprinkle sprinkles on top if desired.

Preheat oven to 350 degrees F, bake for 17 minutes until very lightly browned on top and cooked thru in middle. Remove and slide paper off so rolls don't continue to bake.
Nutrition Facts
Frozen Bread Dough Recipes
Amount Per Serving (1 oz)
Calories 125
% Daily Value*
Fat 0.004g0%
Sodium 4mg0%
Potassium 4mg0%
Carbohydrates 0.02g0%
Protein 0.3g1%
Calcium 0.2mg0%
Iron 0.002mg0%
* Percent Daily Values are based on a 2000 calorie diet.
Want to see a few of my favorite things that I am totally obsessed with?? Take a peek and see how many you might already have…twinsies!
Looking for more easy family recipes and tips? LIKE The Typical Mom Facebook page?
Then sign up for my free newsletter, and follow me on Pinterest! 😉
***** If you LOVED this recipe give it 5 Stars below and let everyone know what you thought about it. 😉