I love making cookies made with cake mix…..well, because they are quick and super yummy! Just throw in a few ingredients, spoon on to your tray and you're ready to frost or make these cake mix cookie sandwiches! Choose any kind of cake and frosting you'd like, perfect for any holiday or just because. Here is the recipe.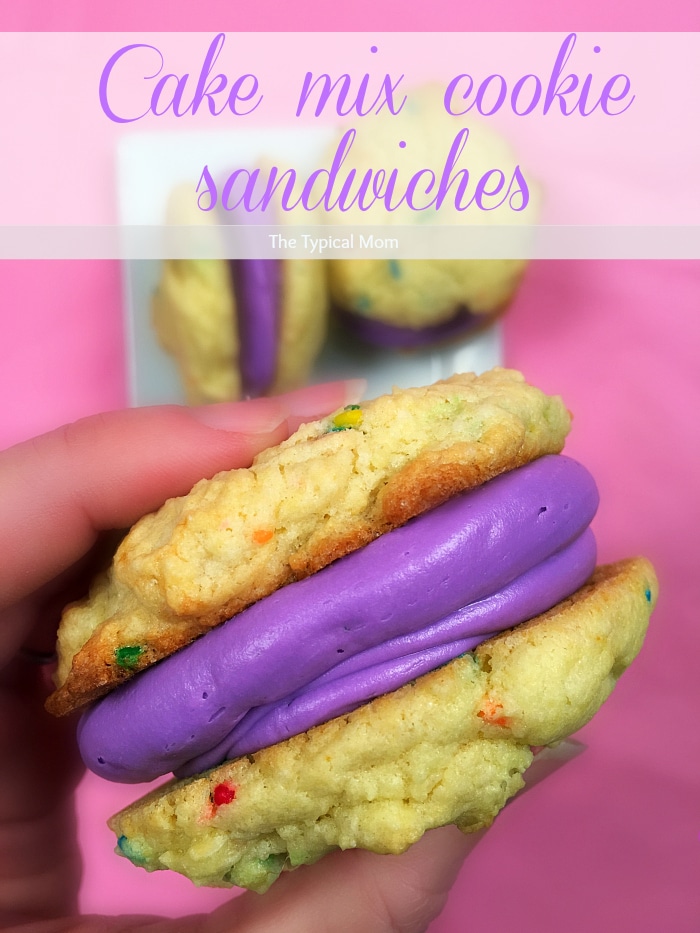 These were made with Easter in mind with purple frosting (already colored in the can), and Funfetti cake mix which is always fun! You just need to grab a box of your favorite cake mix, add 2 eggs and 1/2 a cup of oil to it instead of the instructions on the back and put in for about 8 minutes at 350 degrees or until the edges are brown. Grab a container of frosting and fill the middle. I use a pint sized freezer bag, fill it with frosting, cut the tip off and squeeze it on.
And that is how you make cookies from boxed cake mix! So easy and versatile, you can make any flavor combination you want. We made strawberry chocolate chunk cake mix cookies too here.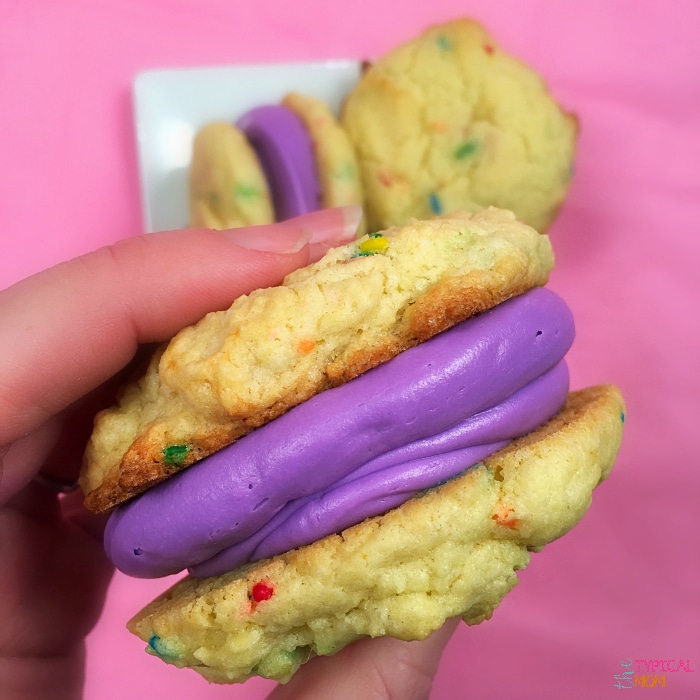 For more easy recipes and crafts please LIKE The Typical Mom on Facebook, sign up for my newsletter, and follow me on Pinterest!