I have 3 girls and yes there is something about girls and their love for ladybugs that goes hand in hand. It's also a cute theme for a first Birthday party, and if you're looking for an easy ladybug cupcake recipe I have one for you! I'm all about easy recipes, but having fun in the kitchen at the same time, I hope you like this fun cupcake idea!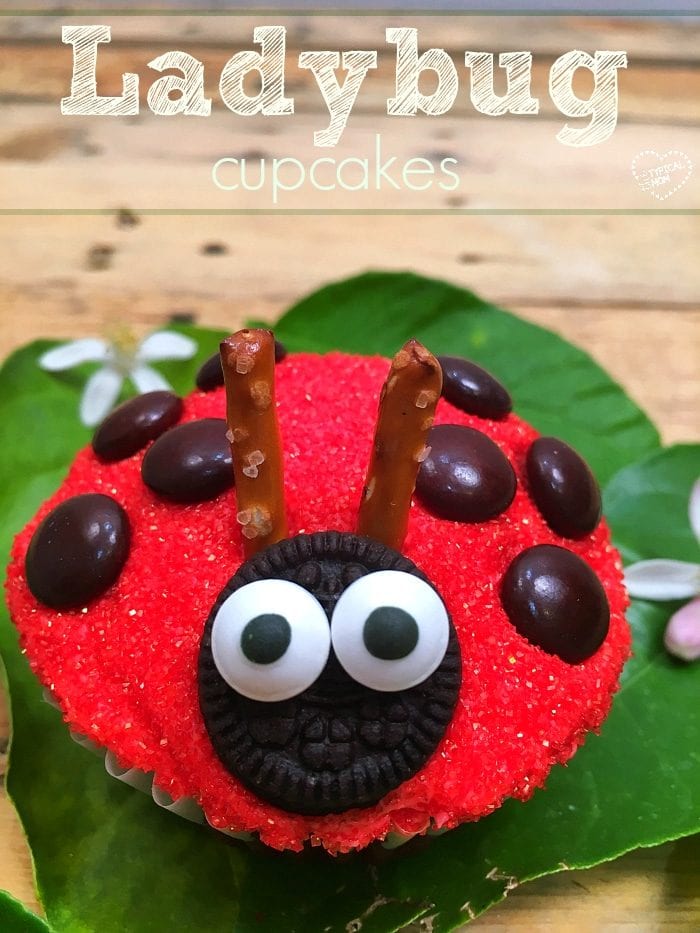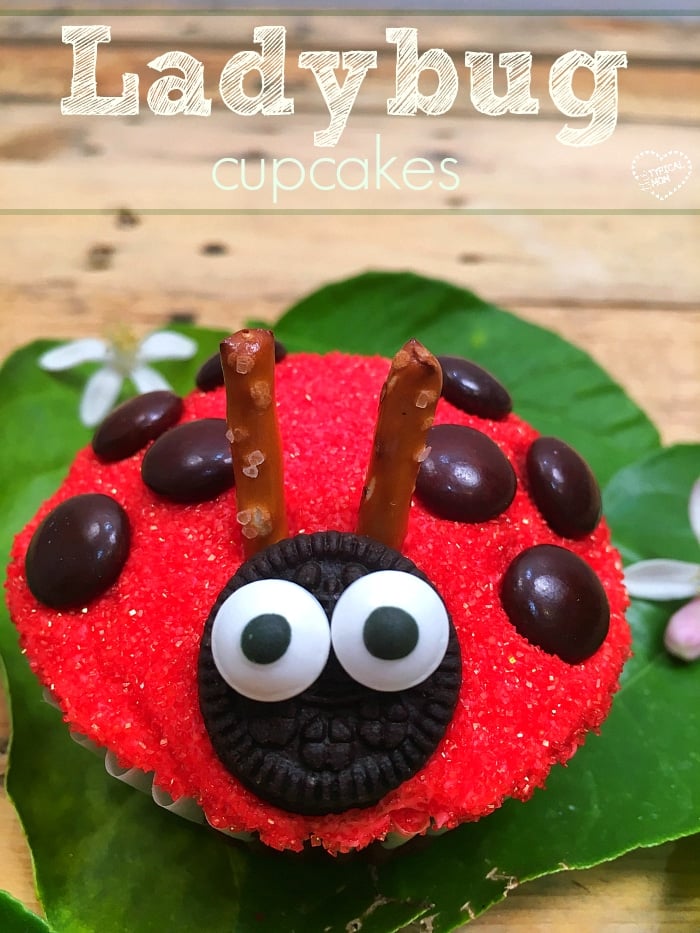 Didn't these turn out adorable?? No it's not every day that my creations come out looking great but my girls loved this one. It's so easy too, let me show you how to make this ladybug cupcake.
Ladybug cupcake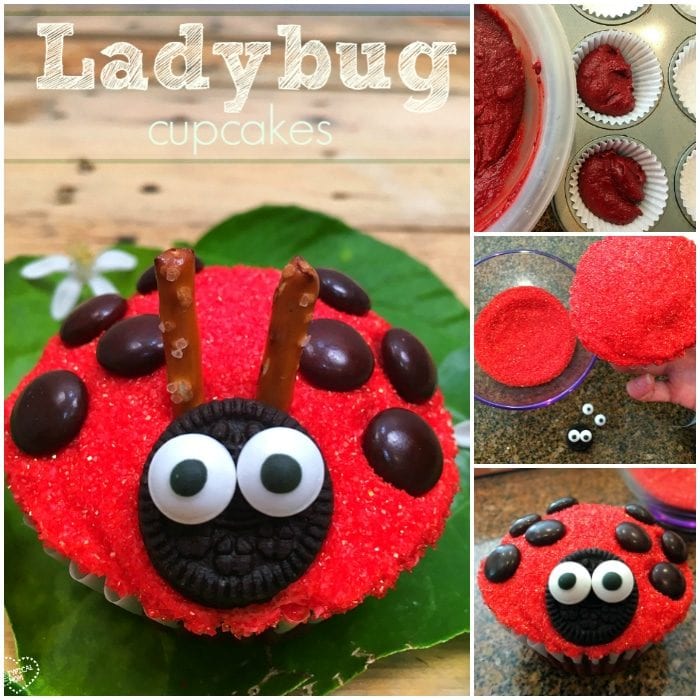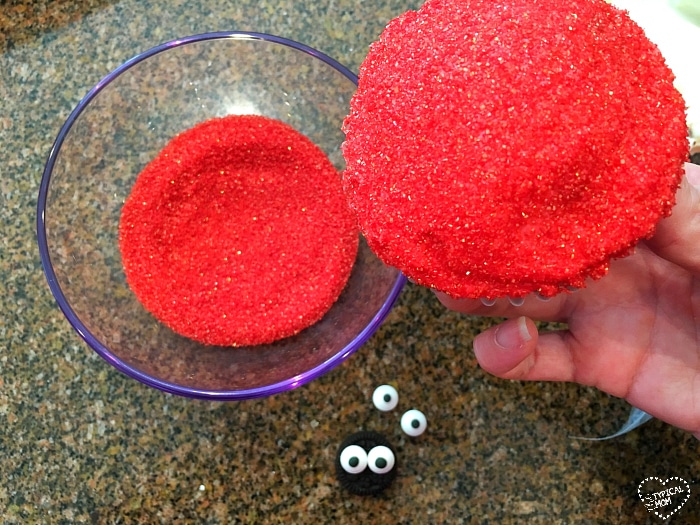 Now I started by baking red velvet cupcakes using this cake mix (affiliate link). You can make some from scratch, but remember when I said I like EASY…..so we will go from there. 😉 Now you will need red icing (I just mixed red food coloring with white icing) red sprinkles like you see here, 1 mini Oreo, 1 stick pretzel, 8 brown M&Ms, and 2 small candy eyes (affiliate link).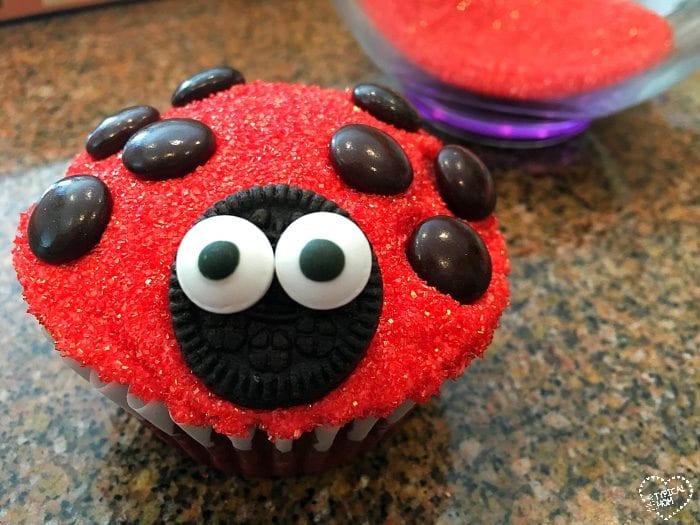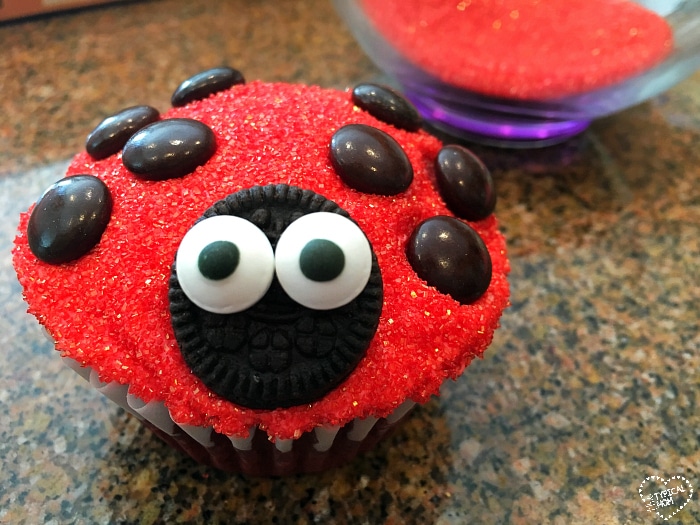 After you frost the cupcake turn it over and press gently into the bowl of red sprinkles to coat. Then just use a dab of white icing to stick the candy eyeballs to the front of the mini Oreo, stick the brown chocolates on, break your pretzel in half and stick them in for antennae. Here's how easy these ladybug cupcakes are to make!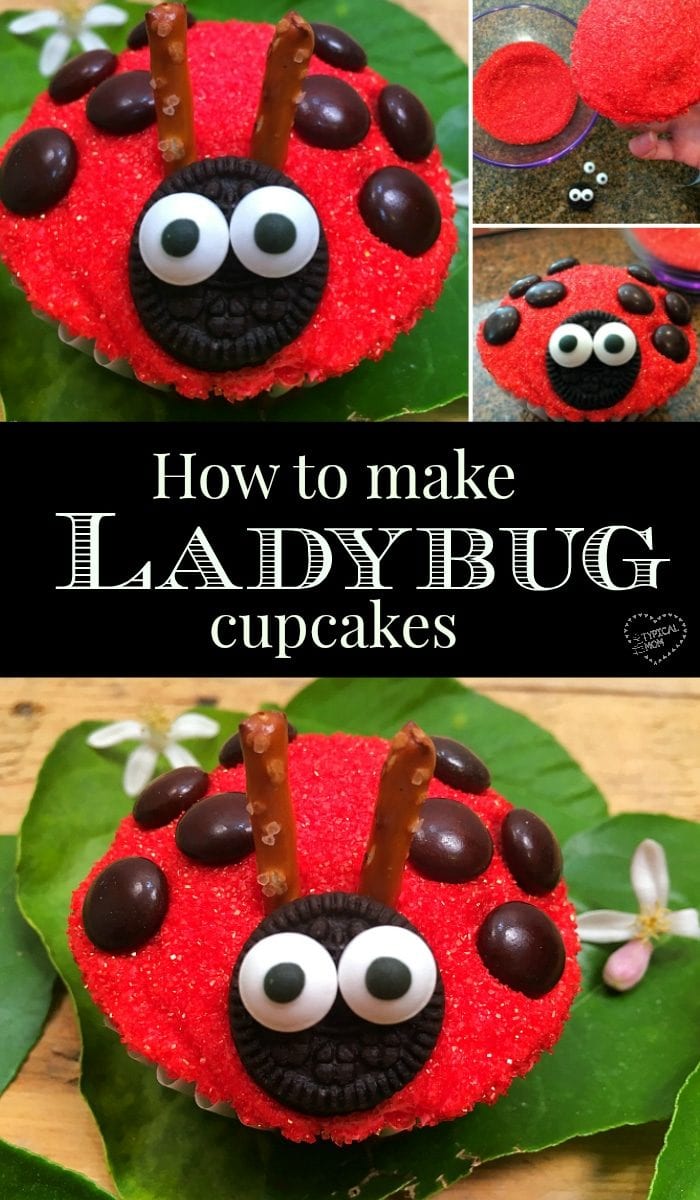 If you love these cute cupcakes check out my sheep cupcakes too, perfect for a baby shower, first birthday or Easter time! If you're throwing a ladybug birthday party these will be perfect, let me know how they turn out!
For more easy recipes and crafts please LIKE The Typical Mom on Facebook, sign up for my newsletter, and follow me on Pinterest!