So Summer is almost here, and we do a lot of traveling as a family when the kids are out of School. So naturally once April hits I start thinking of where we want to go. As we were making our plans I got to thinking I should incorporate camping into a fun dessert, thus coming up with these cute and easy to make campfire cupcakes! They would be perfect for a camping Birthday party too!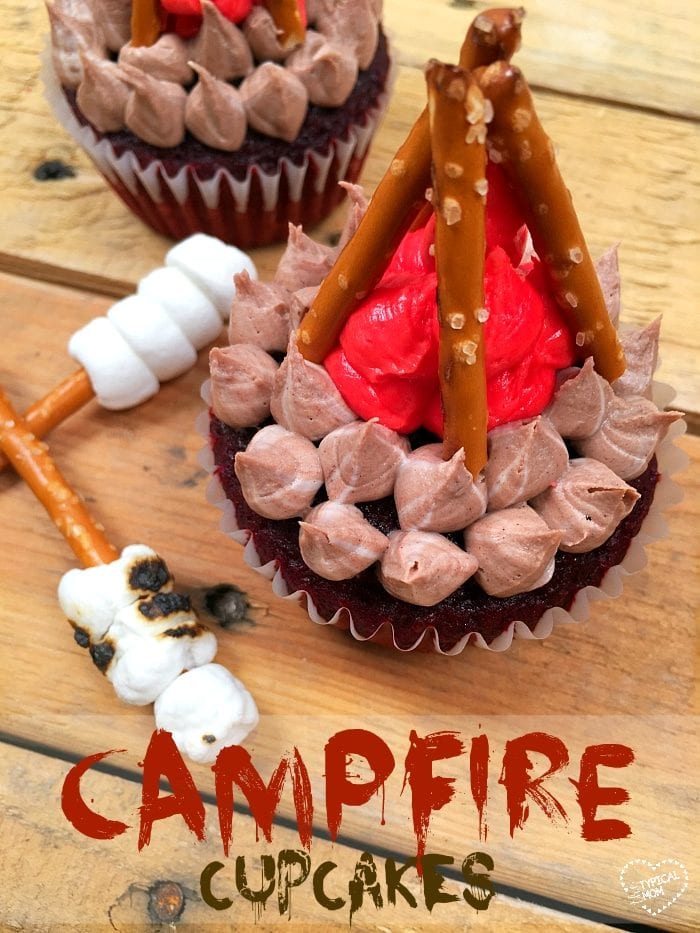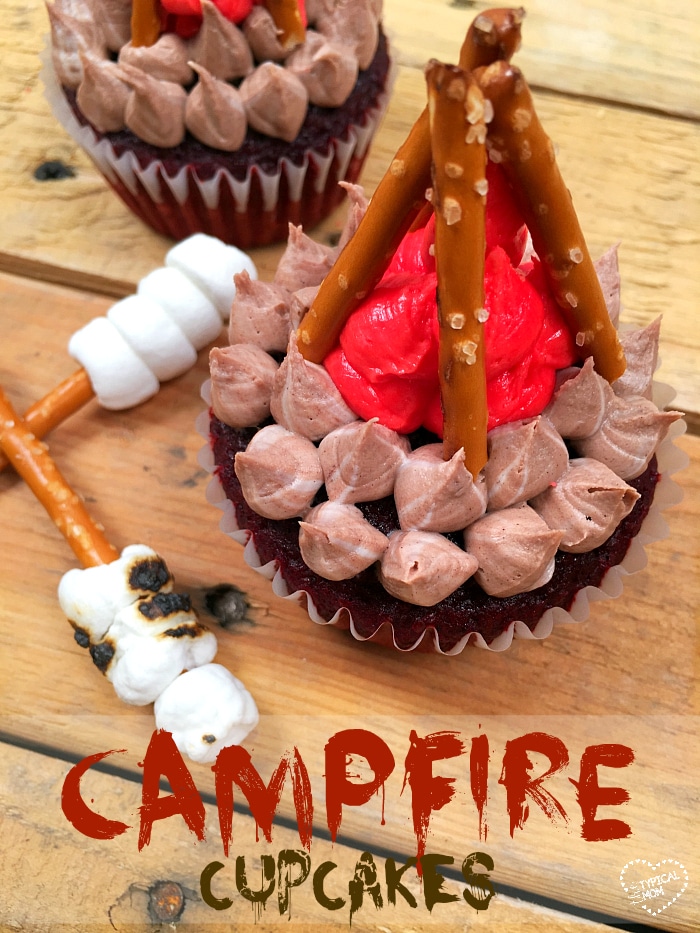 We love making fun cupcakes and I will share a few other fun ones below too so you can try them all. It's a great way to get kids involved in decorating as it is a small surface and you can really dress up a cupcake and create something cute. For these campfire cupcakes you need pretzel sticks, small marshmallows, cupcakes, and frosting.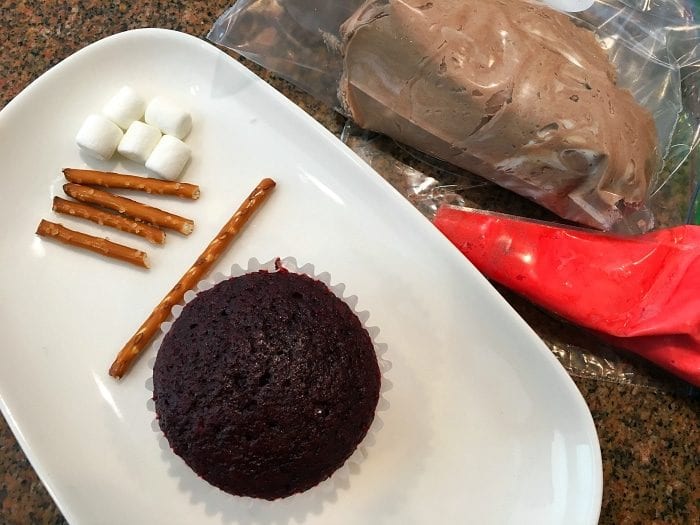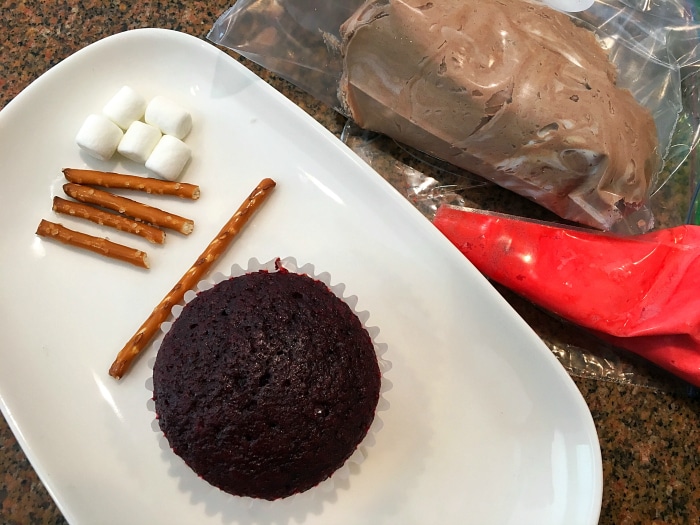 You can buy already colored frosting or make your own but I am all about easy so I used what I had at home. I colored white frosting red, and melted a few chocolate chips and mixed them with my white frosting to make the brown chocolate you see here. If you don't have pastry bags (affiliate link) just use a pint sized freezer zipbag (affiliate link), cut the corner off after you fill it with frosting and pipe the frosting on that way. Here's a quick rundown on how you make them:
I also make it easier on myself using boxed cake mix, but if from scratch is your thing….have at it!! 😉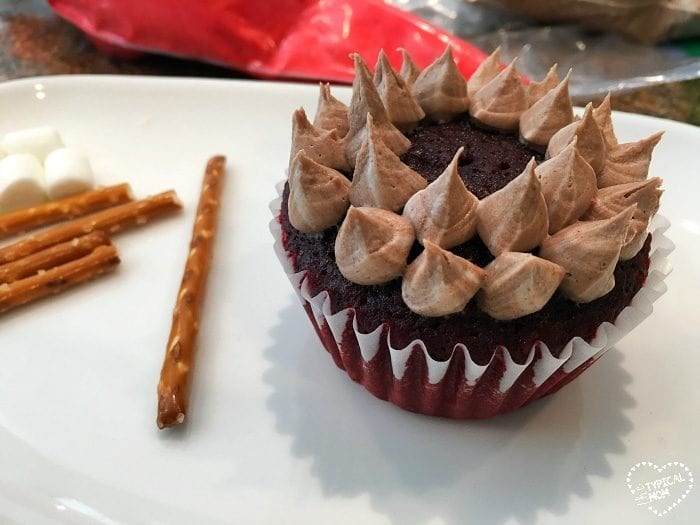 Just make 2 rows of dots for the "dirt", and then red frosting dots in the middle until it's high enough to reach the top of the pretzels that will act as the "wood". Break your pretzel sticks in half and use 4 halves to create the wood fire in the middle. For added cuteness push 4 or so small marshmallows on to a pretzel stick as though you are roasting marshmallows. You can use a lighter to brown those marshmallows (adults only of course for that part).
Campfire cupcakes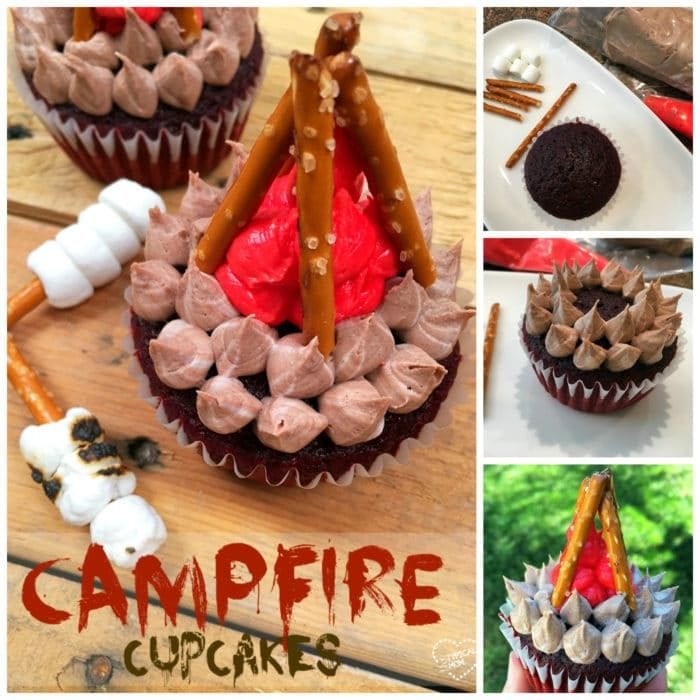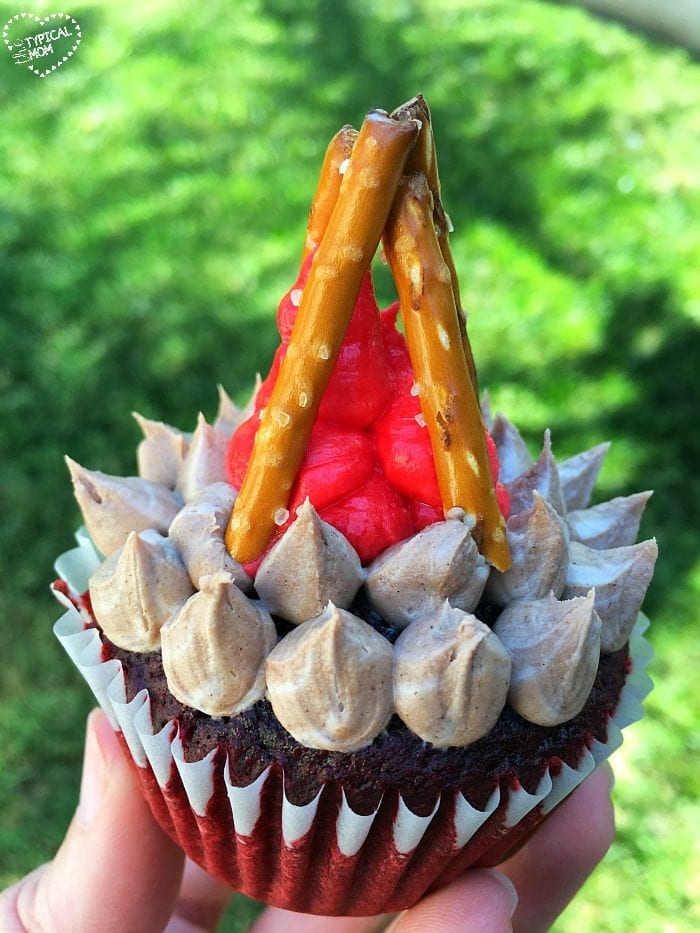 If you love these check out our ladybug cupcakes and sheep cupcakes too!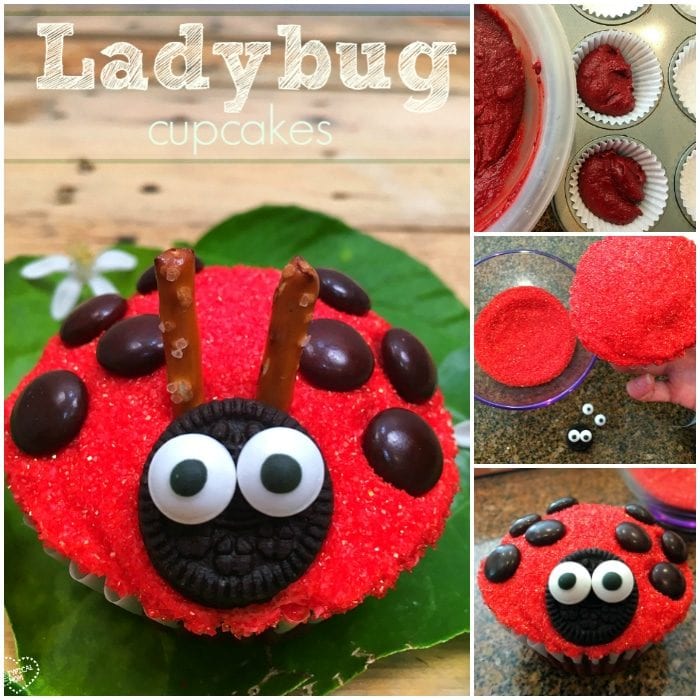 For more easy recipes and crafts please LIKE The Typical Mom on Facebook, sign up for my newsletter, and follow me on Pinterest!