Here's a free and fun nature hike I spy printable to bring with you when you're hiking with kids. It's a fun I spy scavenger hunt everyone can play while you're hiking together. A way to make hiking fun and perfect for all ages.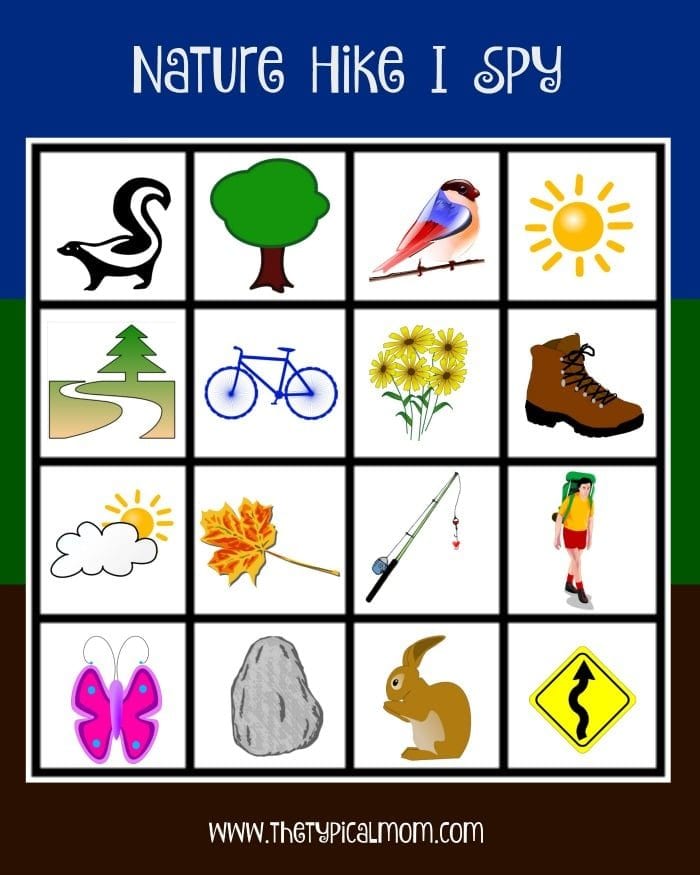 We do a lot of hiking whether it be a short one on the weekends or taking off for the week and hiking while we are camping. We have 3 kids so getting them engaged and loving the outdoors is important. Here is a fun nature hike I SPY printable you can take with you too that they will love! If you travel a lot with your kids make sure to check out our road trip blog when you're done here. 😉 (originally published 5/16)
I SPY Scavenger Hunt
Most of these will come along and when they do kids can just push their finger thru the picture they found and see if they can find everything!
It is kind of like an outdoor scavenger hunt…everyone loves that!
Just print out this Nature Hike I Spy page (1 per child) and have them carry it along with them in their pack.
Have them punch their finger through the box when they find the item, or give them a small marker with a top on it to keep track
If you want to reuse them you can put them inside sheet protectors

Use a carabiner to hang the Nature Hike I Spy sheet in the sheet protector on to a belt loop with the marker inside the sheet protector
Give each child a wet erase marker to check off each item
When you get back wipe the sheet off with a wet wipe and reuse over and over again

Use this on Boy Scout trips for fun!
Use it at a park when you're throwing a camping themed party for some added free fun!
Then do our nature scavenger hunt too.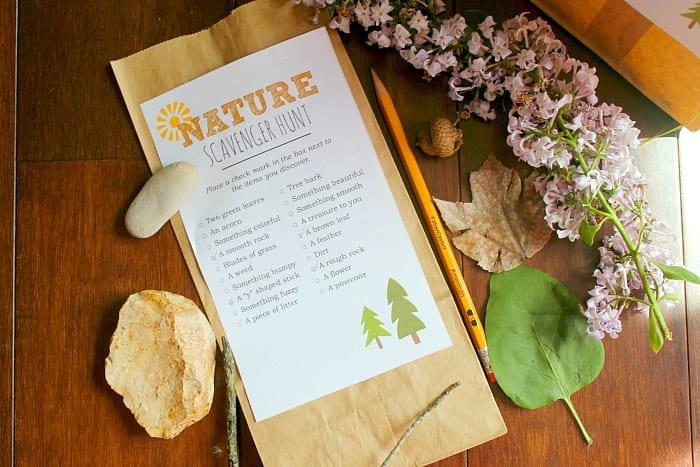 Eye Spy Nature Scavenger Hunt
If you're headed out to camp with kids here are other resources that will help. To start with our camping scavenger hunt is always fun to play. Both adults and kids can get into the action with prizes or just for fun.
For more easy recipes, tips and crafts please LIKE The Typical Mom on Facebook and follow me on Pinterest! You can also sign up for my free weekly newsletter which is packed with goodies I know you'll love. 😉