Here are a bunch of simple cabbage recipes your family will love! Easy dinners in the oven, slow cooker, Crockpot, Ninja Foodi or your Instant Pot.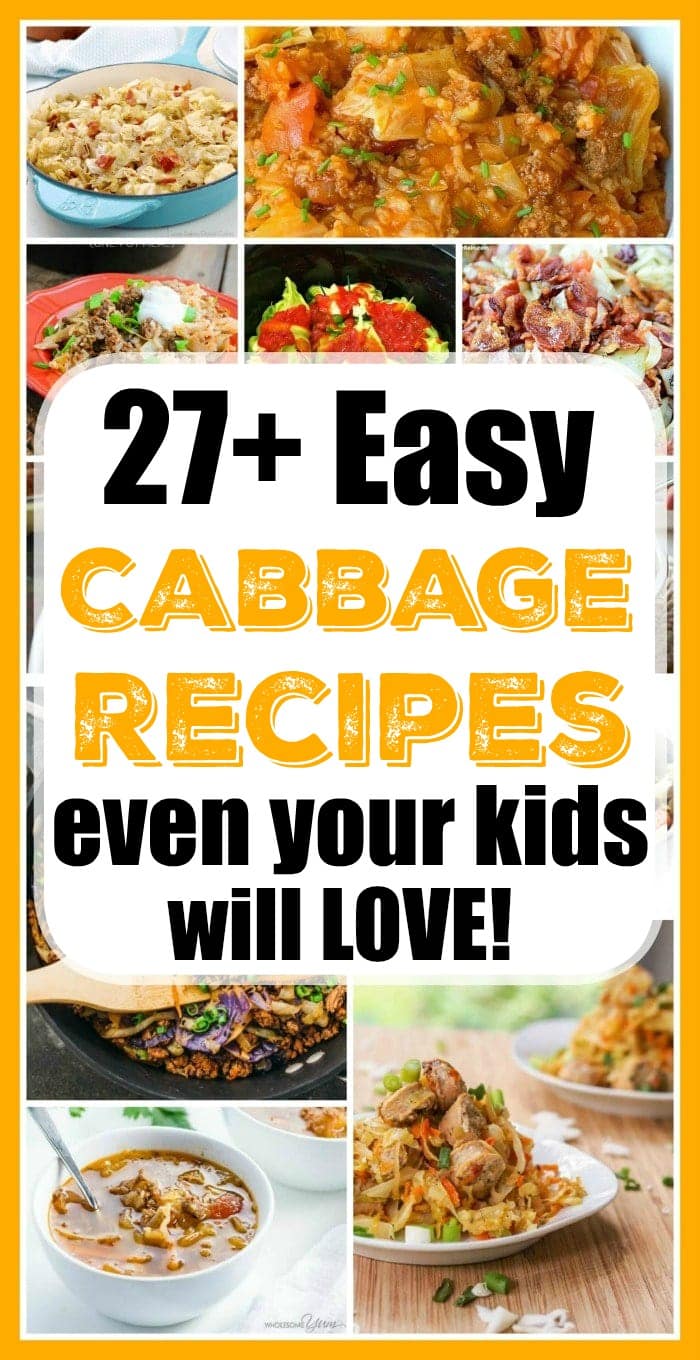 I will admit that I did not like cabbage as a child. Actually I never even tried it so I can't say legitimately that I didn't like it, it just really wasn't made. I rounded up all my simple cabbage recipes and a few from other blogger friends so I could share a great roundup full of well….. cabbage!! (originally published 3/19, affiliate links present)
When I got married my husband raved about his grandmothers stuffed cabbage recipe so I thought I'd give it a whirl and surprisingly enough I really enjoyed it! You can see my crockpot stuffed cabbage recipe below.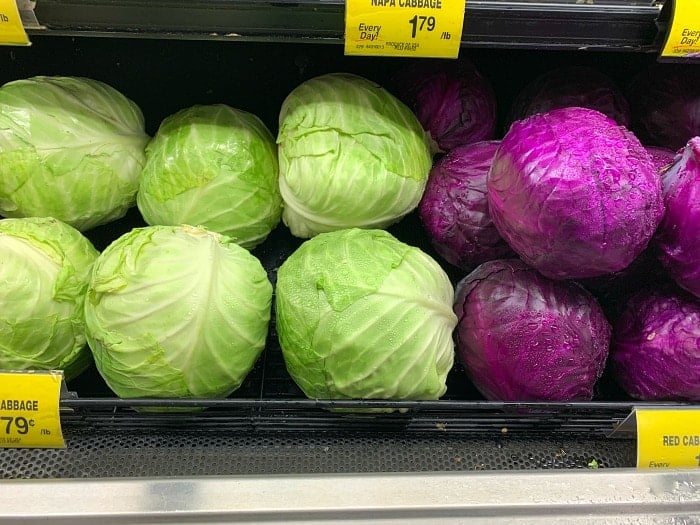 Then I went on to create what I thought would be some stuffed cabbage soup in the Instant Pot. It turned out thicker than I had imagined and was more like a cabbage casserole so that is what I called it.
Whatever you call it it is a simple cabbage recipe that tastes amazing. Even my kids thought it was delicious.
Then I went on to cook the cabbage in my Instant Pot and make fried cabbage with pieces of bacon!!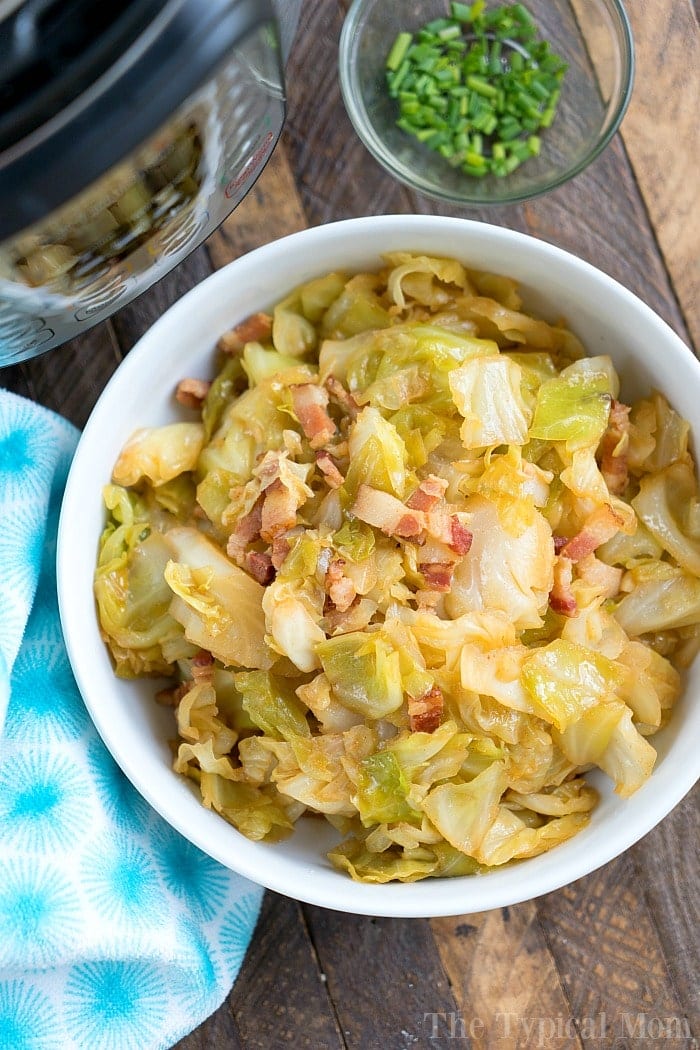 Yes you could do this in a large skillet on medium high heat too, but it's so fast in a pressure cooker. You just add the cabbage with the spices my grandmother used keeping in the bacon grease.
No, we aren't counting calories on this one. 😉 The cabbage is tender to perfection when done and the perfect side dish.
You could also melt butter and use that instead of the olive oil and bacon drippings. Add some salt and pepper and it's simple but perfect.
Throw together this simple cabbage and onion dish on the stovetop someday and see what you think.
If you have a pressure cooker and air fryer you can make all 8 Ninja Foodi cabbage recipes we share here.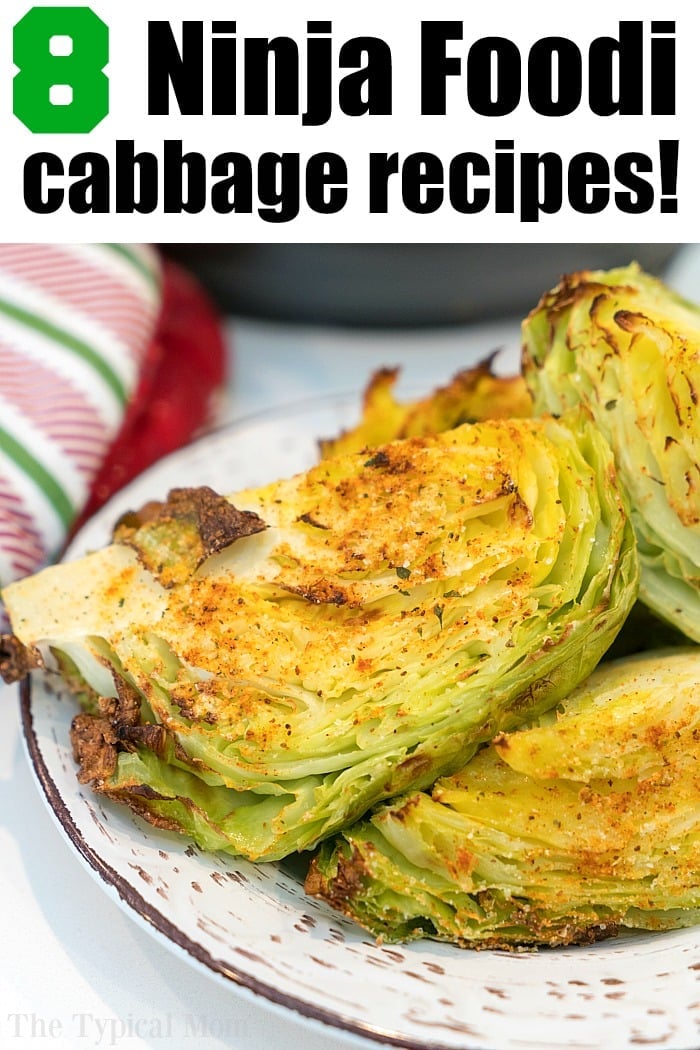 I have made a slow cooker corned beef brisket with cabbage recipe as well and did that for years but now that I have my pressure cooker it is definitely a game changer, but both are delish.
Cabbage recipes
We also have a general post about cooking corned beef and cabbage multiple ways so you can experiment and see which method you love the most!
Pressure cooker cabbage soup is a favorite dish in our house. Serve it with a side of rolls and you've got yourself the perfect comfort food.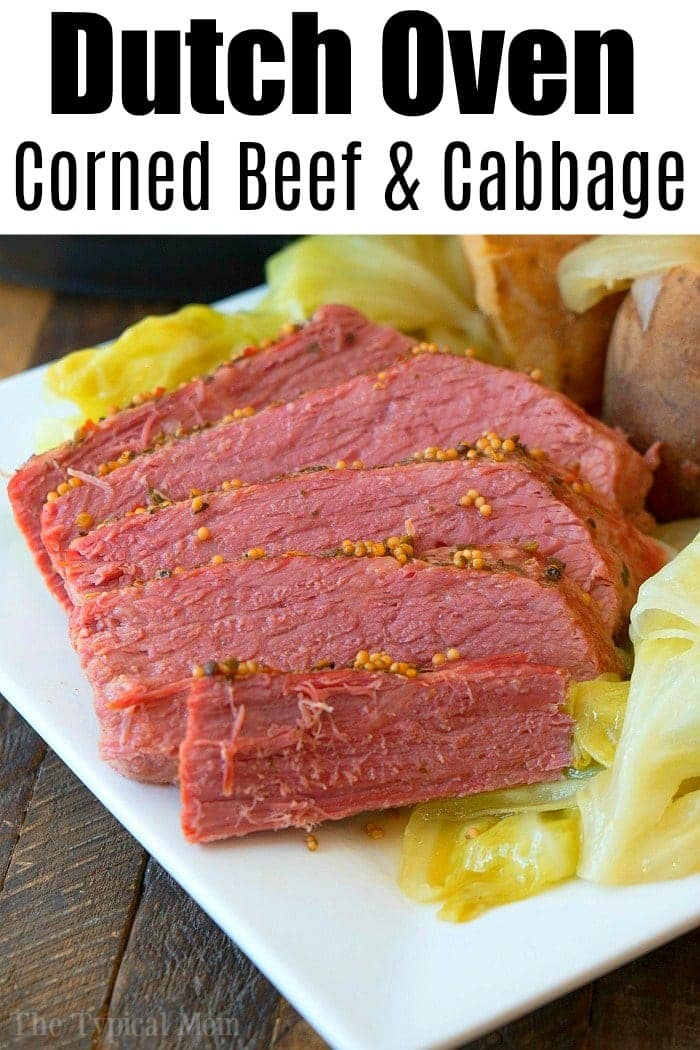 Try our Ninja Foodi corned beef and cabbage! It's of course perfect for St.Patricks Day dinner but it's so great we make it year round.
The other night we made this Instant Pot corned beef and cabbage using potatoes as trivets (so you could eat those too) and it was so good!!
I don't think I will make it any other way again because it cooked so quickly but came out juicy and FULL of flavor. It's a must try.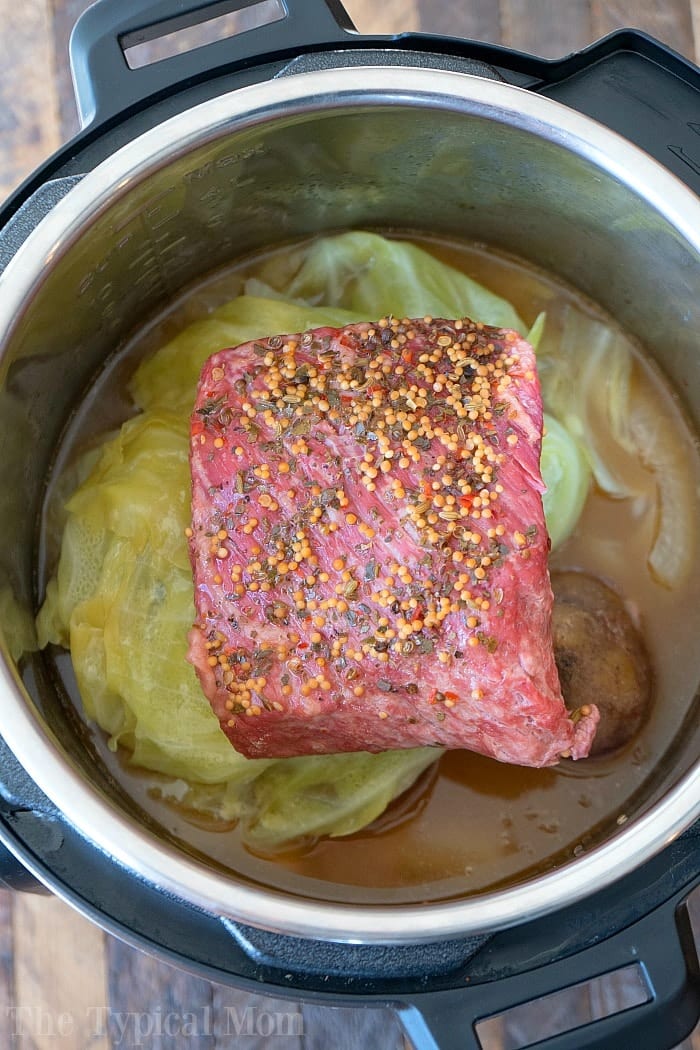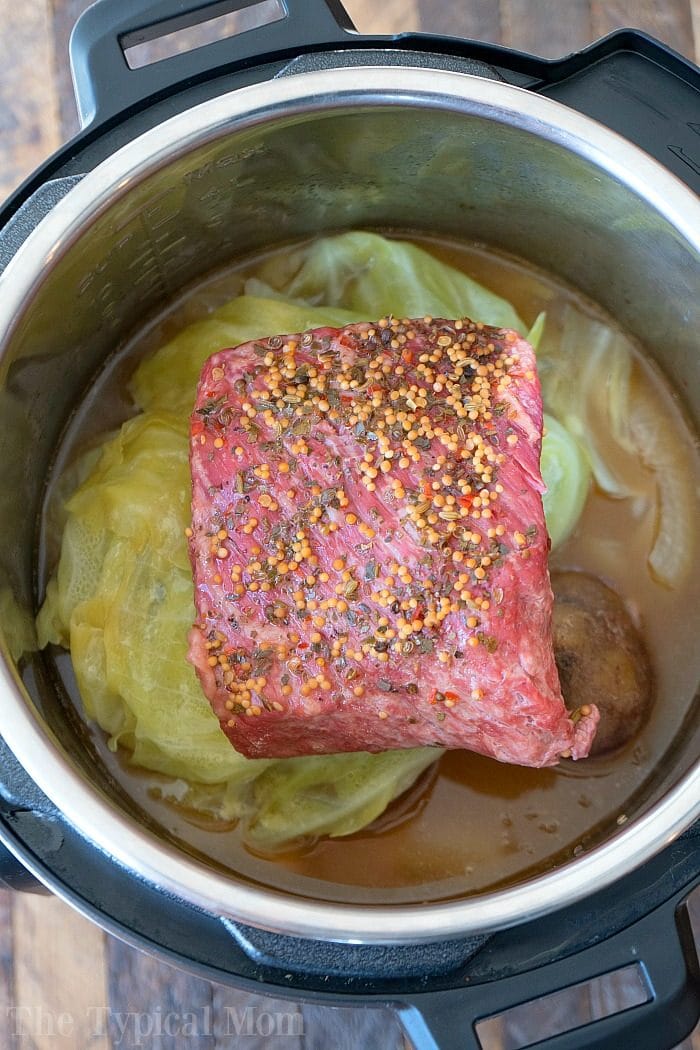 Below is our popular Instant Pot stuffed cabbage casserole which has the same flavors you love but MUCH easier than stuffed cabbage leaves.
We also have this pressure cooker sausage and cabbage recipe that's yummy. With just a few simple ingredients we have made this as a light lunch or breakfast some days.
Slow Cooker Stuffed Cabbage is quite easy to make as it cooks all day. You can keep it warm for quite a while too stirring occasionally as it sits.
With low saturated fat and calories it is great if you're watching your weight in the new year.
Of course some just love it simple with lemon juice, salt and pepper on their leaves. Steam to soften and serve as is for an easy side dish. Our Crockpot stuffed cabbage soup
Fried Cabbage & Potatoes with Bacon
Roasted Cabbage Slices with Parmesan
Chinese Chicken Salad is another simple cabbage recipe that is light and refreshing especially during the summertime.
Pennsylvania Dutch Pepper Cabbage
Corned Beef & Cabbage Casserole
Chicken Sausage & Cabbage Hash
Vegan Cabbage Steaks with Tahini Sauce
Ground Beef & Cabbage Stir Fry
Easy cabbage recipes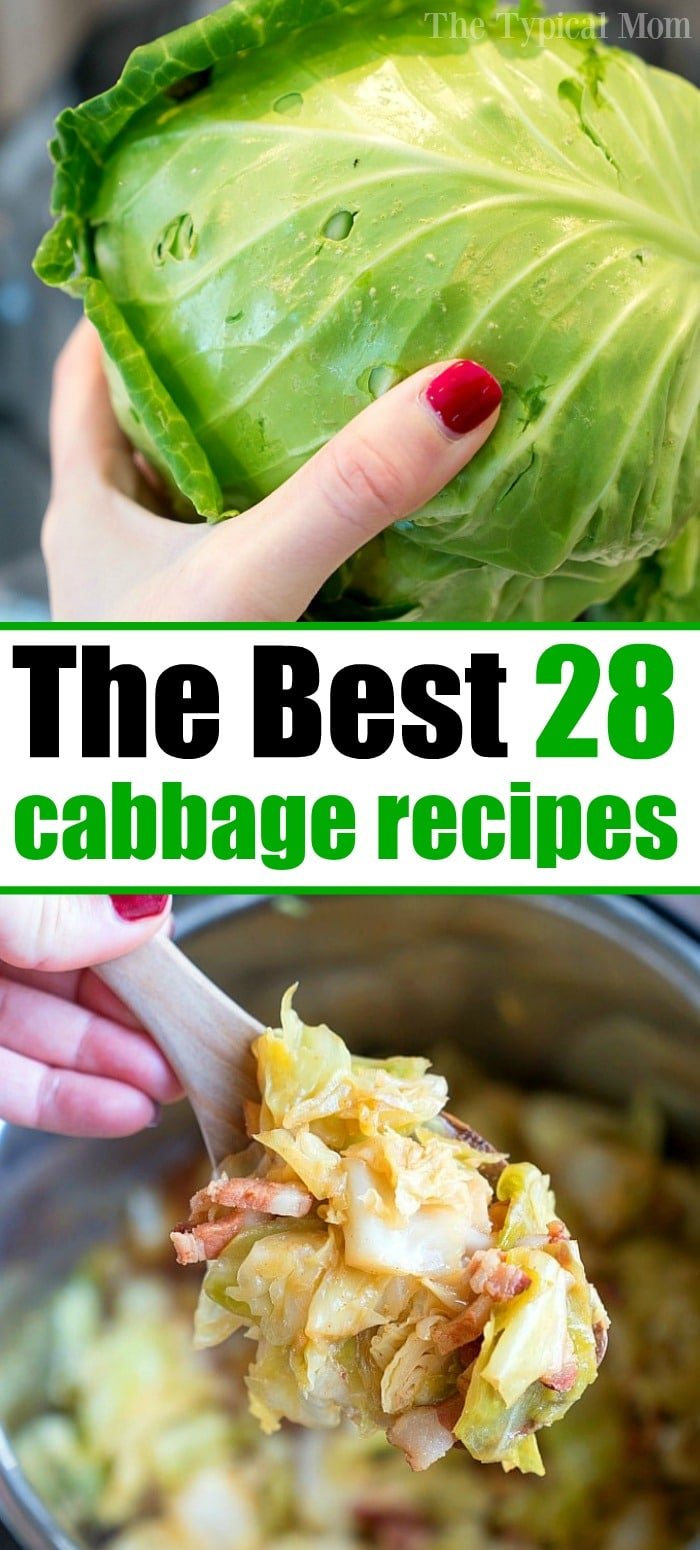 For more easy recipes, tips and free printables please LIKE The Typical Mom on Facebook and follow me on Pinterest! You can also sign up for my free weekly newsletter which is packed with goodies I know you'll love. 😉