Slow cooker stuffed cabbage recipe that even my kids love! Cooks all day in your crockpot and tastes amazing for St.Patricks day or any time.
We are the typical family, hence the name The Typical Mom, who cooks the same dishes week after week…..but sometimes it is time to add a new dish! I love easy crockpot meals and so naturally my mind goes there. Most of our favorite dishes are "dump meals" like our 5 ingredient crockpot recipe but every once and a while it's nice to take some time and make something different like this slow cooker stuffed cabbage recipe that is now part of our favorite crockpot recipes, and around St. Patricks Day too!
So we make stuffed green peppers pretty regularly and this recipe reminds me of that. It is inexpensive, pretty healthy, and once you take the time to make the cabbage rolls (less than an hr.), it cooks by itself until it's time to eat. It's one of those down home meals that you may have had as a child, and a great "present" dinner to get your children to try!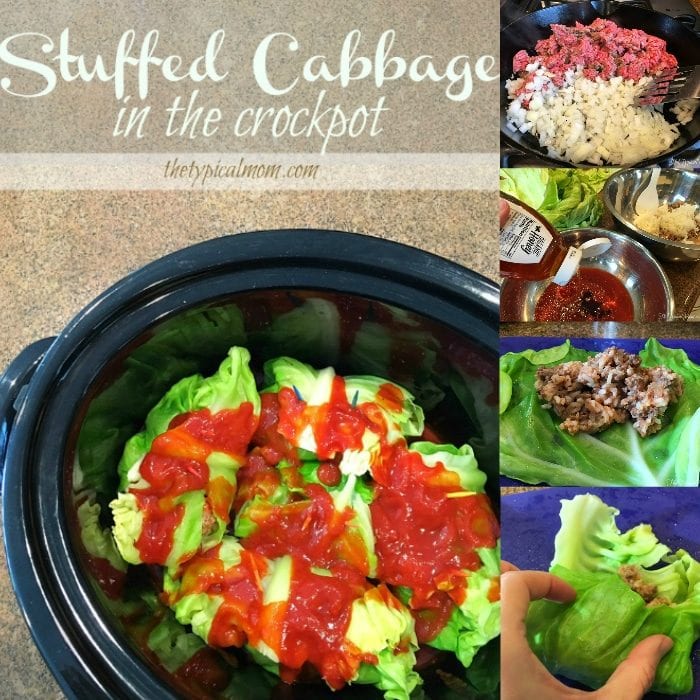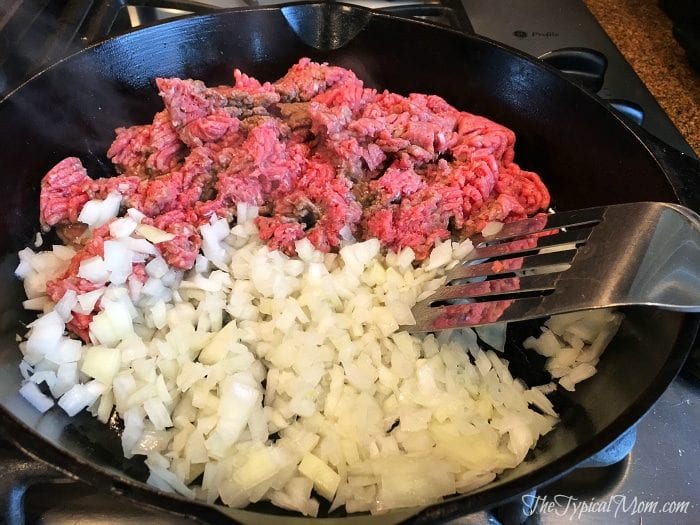 First thing first you need to cook the ground beef or turkey with diced onions, some minced garlic, any other spices you enjoy and make your tomato sauce that will be mixed in and poured over your slow cooker cabbage rolls. Here is what you will need to make them and the general directions.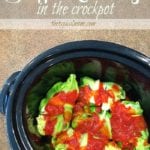 Slow Cooker Stuffed Cabbage Recipe
Great slow cooker stuffed cabbage recipe that is full of flavor. Great for St.Patrick's Day or throughout the year.
Ingredients
1

lb

ground beef or turkey

5

cabbage leaves

1

egg

1/4

c

milk

1/2

onion

diced

1

tbsp

minced garlic

1

c

cooked rice

1 1/4

tsp

salt

1

can

tomato sauce

15 oz, or more if you like a wetter filling

2

tbsp

ketchup

1 1/2

tsp

worchestshire sauce

2

tbsp

honey
Instructions
Cook the ground beef or turkey with your onion and garlic.

Combine that with your cooked rice, egg, and milk in one bowl. Combine ingredients for the sauce together and add 1/4 of it into your meat mixture.

Boil cabbage leaves for 2 minutes. Roll meat into cabbage pieces like a burrito folding sides in and securing with 2 toothpicks each.

Put some sauce on bottom of crockpot. Lay cabbage rolls down and pour remaining sauce on top. Cook in your crockpot on high for 4-5 hrs. or low for 8-9 hrs.
Nutrition Facts
Slow Cooker Stuffed Cabbage Recipe
Amount Per Serving
Calories 304
Calories from Fat 144
% Daily Value*
Total Fat 16g 25%
Cholesterol 81mg 27%
Sodium 1198mg 50%
Potassium 663mg 19%
Total Carbohydrates 22g 7%
Protein 16g 32%
* Percent Daily Values are based on a 2000 calorie diet.
It looks like a lot of steps but after your first time of doing it you will pretty much know what to do and it is really quite easy, easier to roll the cabbage and meat together than I had initially thought the first time I made them. I am all about easy…..so seriously, you can do this!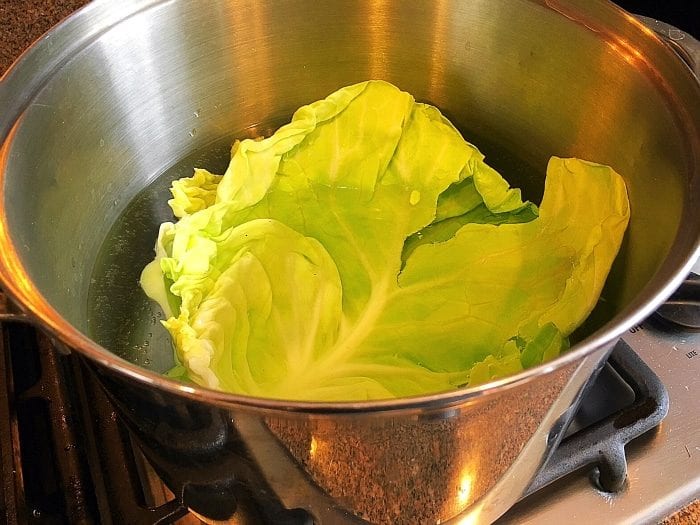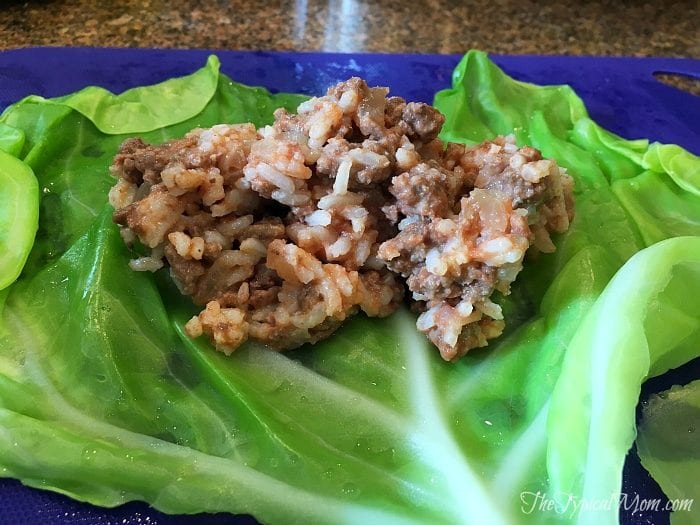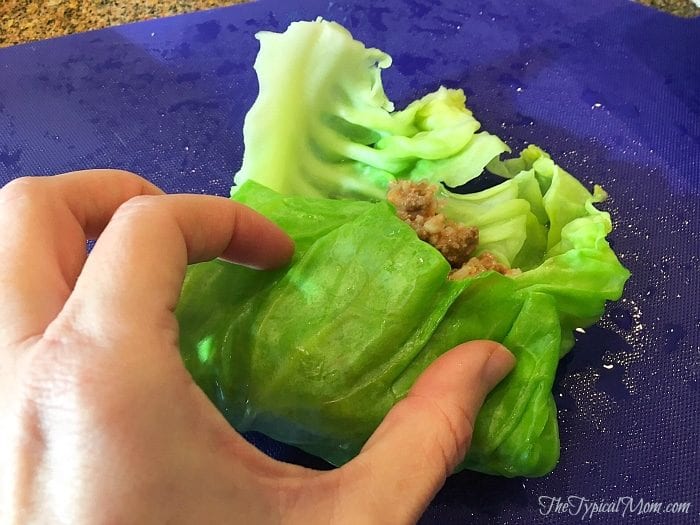 Boil your large cabbage leaves, there's really only 2-3 per head so I would buy 2 if you're making enough for a family of 4 or more. When I take them out of the water I put them on a plate with a paper towel to absorb some of the water and start with one pice. Fill the middle with about this much mixture and then roll like a burrito with the sides in first, then roll it up. Secure the side with the "stem" up with 2 toothpicks so it doesn't unravel.
I use a larger portable crockpot (the top clips on so you can take it to someone else's house without mess – aff. link) for this meal, and have smaller ones for other recipes….it's nice to have a few. 😉 Let them cook and have a fabulous meal….even my kids love this slow cooker stuffed cabbage recipe!!
For more easy recipes and crafts please LIKE The Typical Mom on Facebook, sign up for my newsletter, and follow me on Pinterest!