This is an easy step by step how to blanch bell peppers tutorial and use them in lots of great recipes. A simple technique I use to make amazing stuffed bell peppers for dinner often.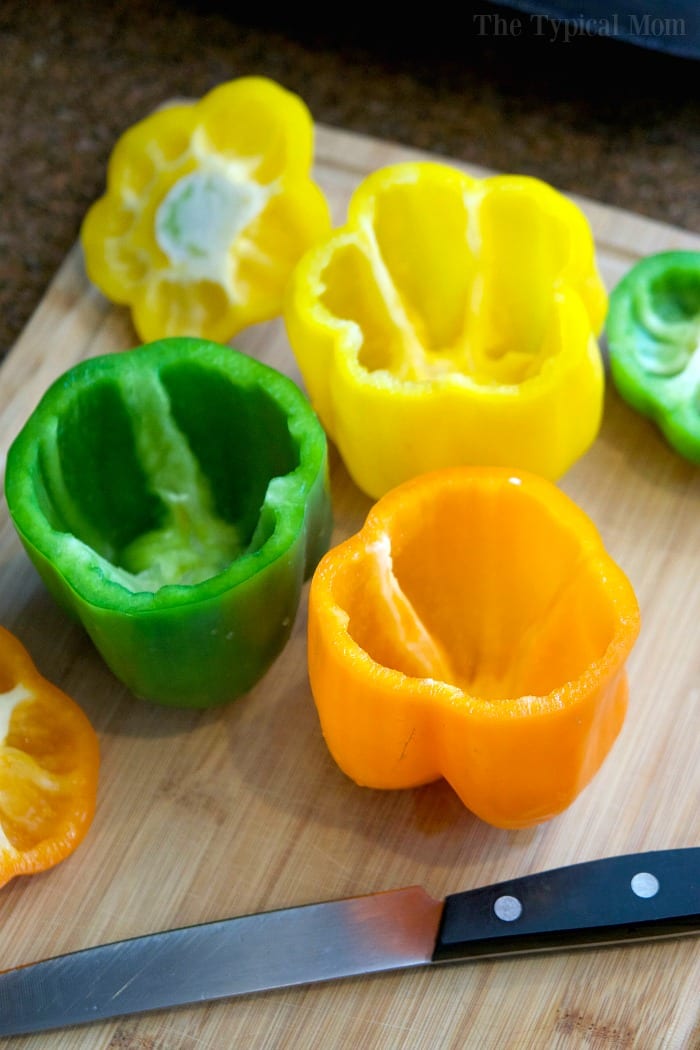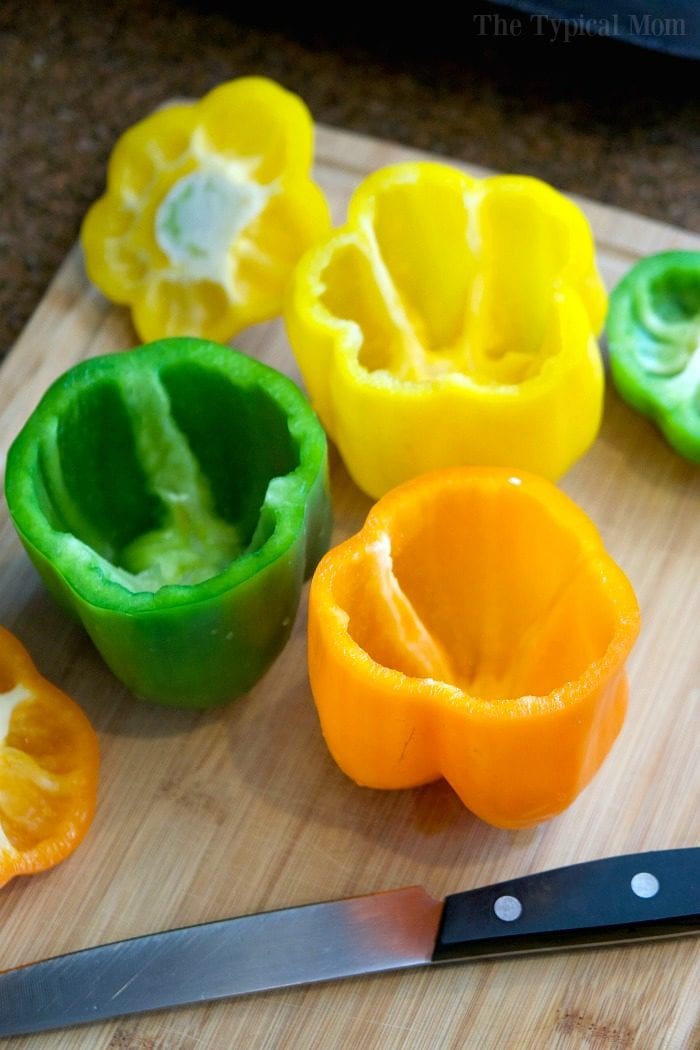 Ok so I didn't know how to blanch bell peppers either when my husband asked me to make his grandma's stuffed bell peppers recipe. It only took once for me to realize it really wasn't hard at all and boy what a difference it made when I was using them in a recipe. Taking the bitterness out of them, softening them, and making them a vegetable my kids would up enjoying, I now use them in a variety of recipes like our chili stuffed bell peppers and more! Here's how you do it.
Once you cut the top off and removed the insides of your bell peppers you will want to put a pot of water on the stove. Choose a pot that will fit the number of peppers you are blanching and cover them with boiling water.
I can usually fit 4 comfortably in my large pot at the most. You don't want to smush them in there because when they soften they will crack if not left alone. If you are filling them with contents like when you're making our stuffed bell peppers recipe you don't want a way for the filling to escape.
It's a kind of a test at first because everyone likes their blanched bell peppers a different consistency so stand by your pot the first time taking the pepper out with tongs every 5 minutes or so to feel it's consistency, then you will know for the future exactly how long you want to keep them in the boiling water, this is a general rule though and how we make them.
This is How to Blanch Bell Peppers
Cut tops and remove inside of your bell peppers
Put enough water in a large pot to submerge your peppers
Boil your water until it is a rolling boil
Submerge peppers in your pot
Allow them to stay in the boiling water for approximately 15 minutes or until they reach the desired consistency
Eat or fill them with yum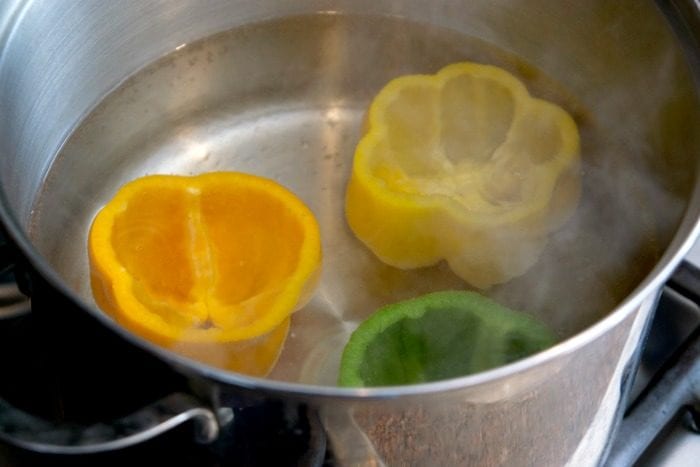 For more easy recipes, tips and free printables please LIKE The Typical Mom on Facebook and follow me on Pinterest! You can also sign up for my free weekly newsletter which is packed with goodies I know you'll love. 😉