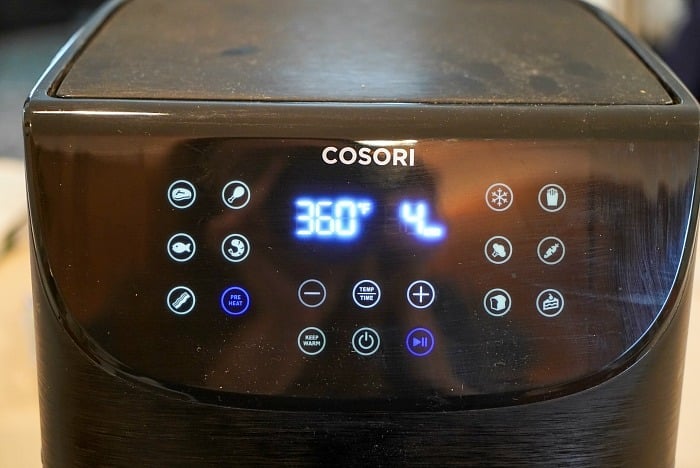 When it comes to finding the best air fryer on the market, there are choices to be made. I will share the pros and cons to each one I have used so you can make an educated decision. Then find easy air fryer recipes here no The Typical Mom blog. (affiliate links present)
Best Air Fryers
Ok so I do have a few of them, different brands shapes and sizes. There are pluses and minuses to all of them. I will explain how they differ and why I like the one above probably the most if I'm cooking one item. Noted that after I wrote this I did a Cosori dual blaze review and that's wonderful if you want to make a few things at once.
The biggest difference is the size and shape of the baskets, square rules no matter what. We will start with that nugget.
If you love air fryer recipes too, here are some resources to start with: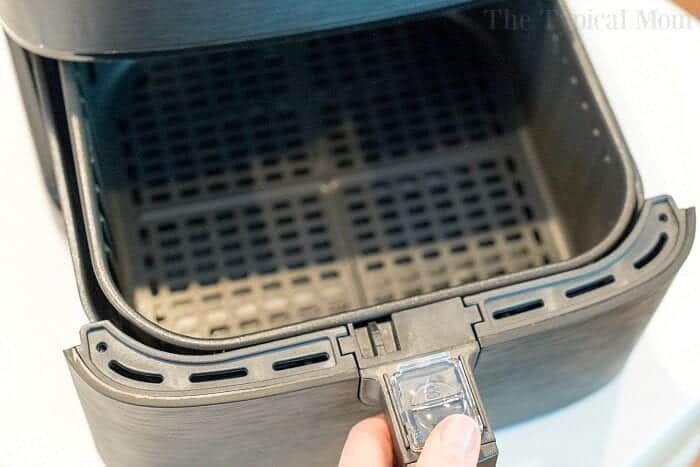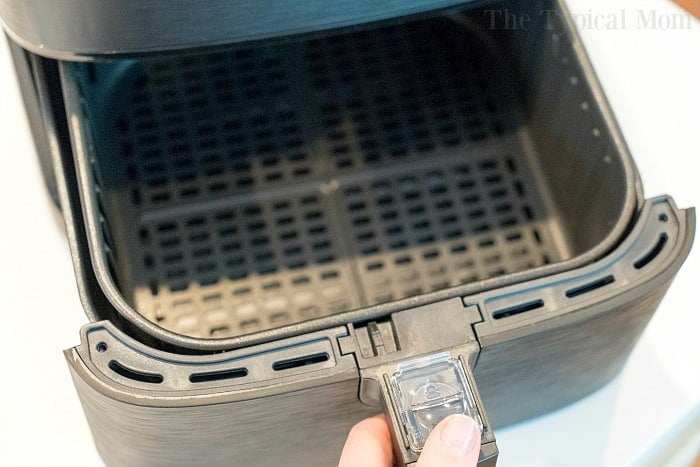 Best Air Fryer Family of 4
The #1 reason why this particular one is the best is because it has a square large basket. We have the smallest size and it is plenty big enough to make food for the 5 of us.
Here are some tips when deciding which model you want:
You need to make certain that you're finding the model that can help you with creating an easy meal plan that will put a great dinner on the table for all.
Luckily, there are so many perks to owning an air fryer that you just might forget that your Instant Pot or deep fryer ever existed.
Deep frying is a thing of the past y'all! With a digital air fryer you can cut cooking time and fat in half…many times even more than that.
Many come with a small recipe book too which I love. Of course make sure to bookmark our air fryer recipe page because we add new ones weekly.
Best Air Fryers on the Market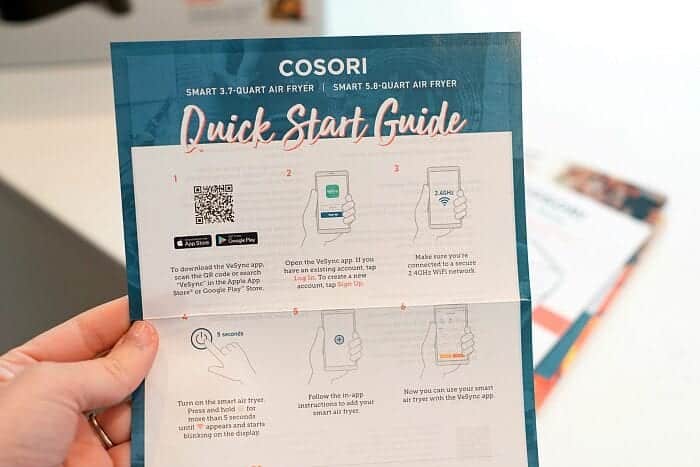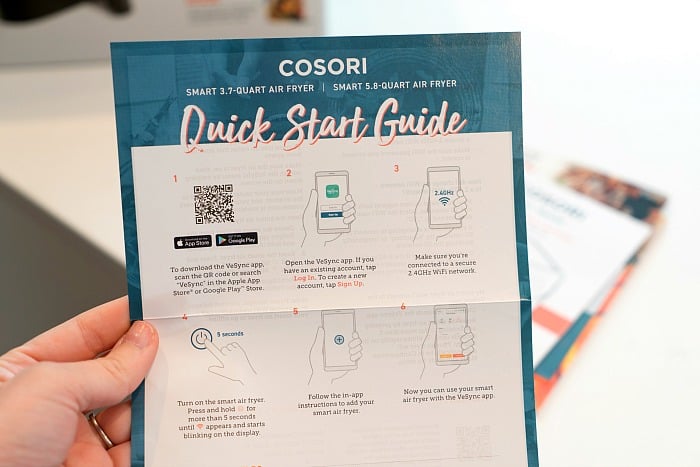 Best Air Fryer on the Market
Before narrowing it down and choose an air fryer, make certain that you're aware of all the options and features. Not all air fryers are created the same and that's something important to keep in mind.
Are air fryers really worth the money?
If you're asking me, the answer is yes. I can't tell you how many things I've used our air fryer to cook.

It's beyond perfect for whipping up some comfort food in a short amount of time. The other reason that air fryers are so popular is that they're super simple to use.

Just follow the easy directions and you're able to literally set it and forget it until the timer tells you differently.
Some are easy to clean and others are a bit more difficult. I will say that is a big difference. Others bake and broil in the same pot which is nice whereas the Ninja Foodi pressure cooks too.
Wanna grill too? Try a Foodi Grill.
Why are air fryers so great?
The reason that air fryers have become so popular is that it gives a healthy alternative to getting that crispy "fried" food. You can easily get that taste and crunch from your air fryer with a fraction of the added oil.
What are the best foods to cook in an air fryer?
Trust me on this – you're gonna want to cook all the foods! But to narrow it down a bit, here are some of the top foods to cook in an air fryer.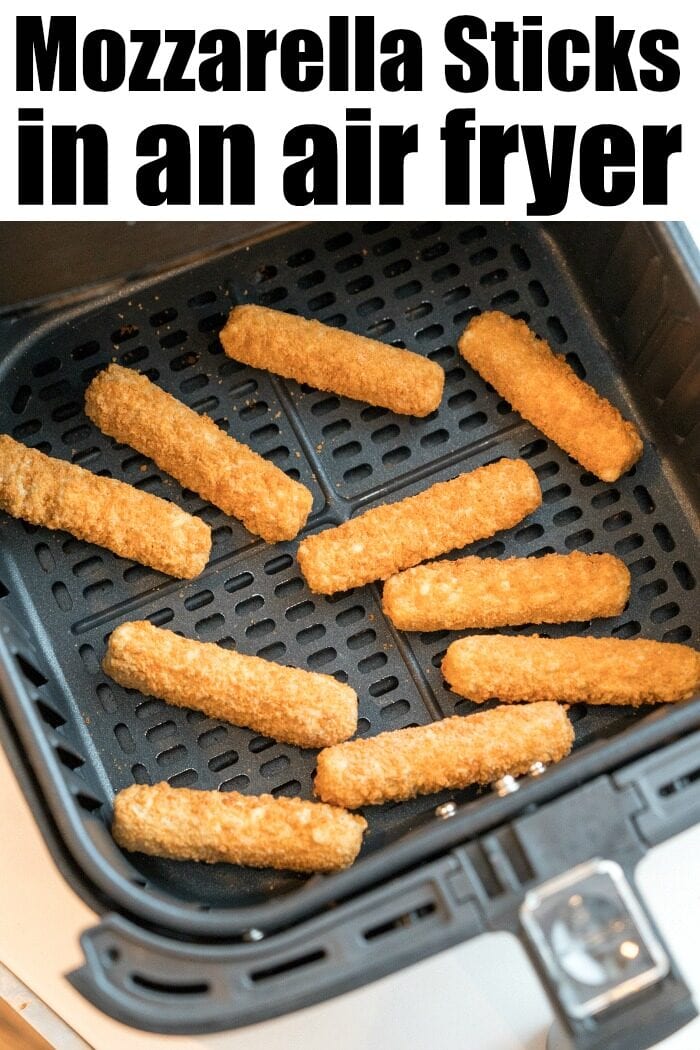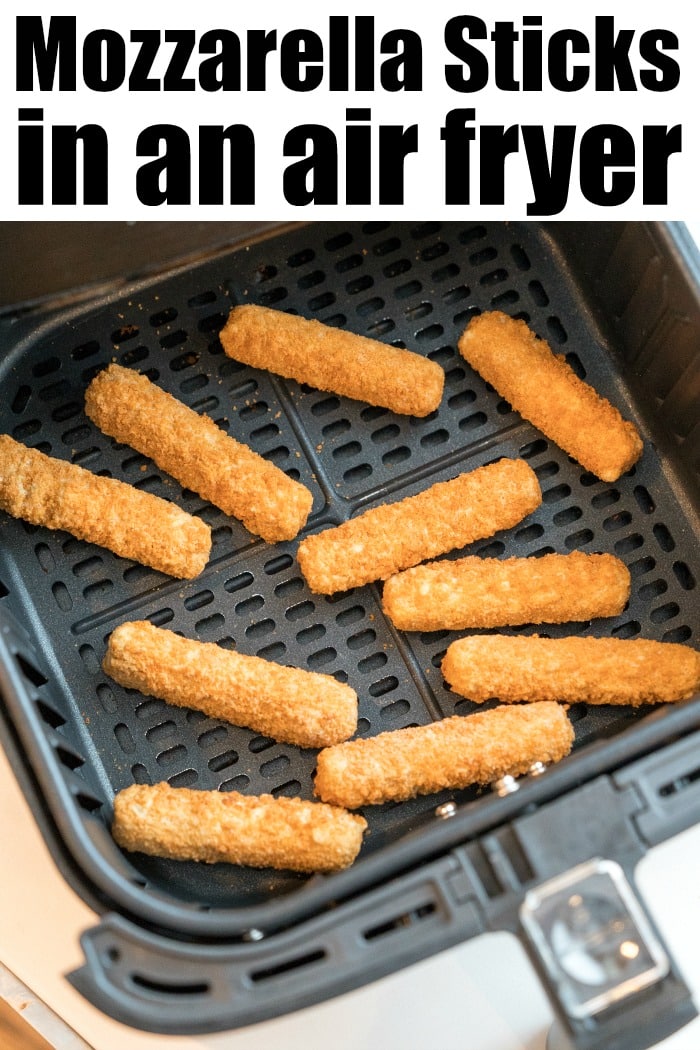 Best Buy Air Fryer
You can find these at your local electronics store or I buy everything online.
The list can go on and on as far as how amazing this thing is. There really isn't a food that your air fryer can't cook. This is what makes it such an awesome kitchen appliance to have. Convection ovens just don't compare y'all.
My little secret? I love to use the air fryer and pair it up with some of my favorite slow cooker recipes, too. While I'm cooking up a pot roast in the air fryer, I can easily be cooking up some slow cooker pork at the same time.
Of course. (and this is super healthy to have during the wintertime when it's just too cold to go outside and grill!) Speaking of meat, you can also cook up pot roasts, short ribs, and even a nice tenderloin.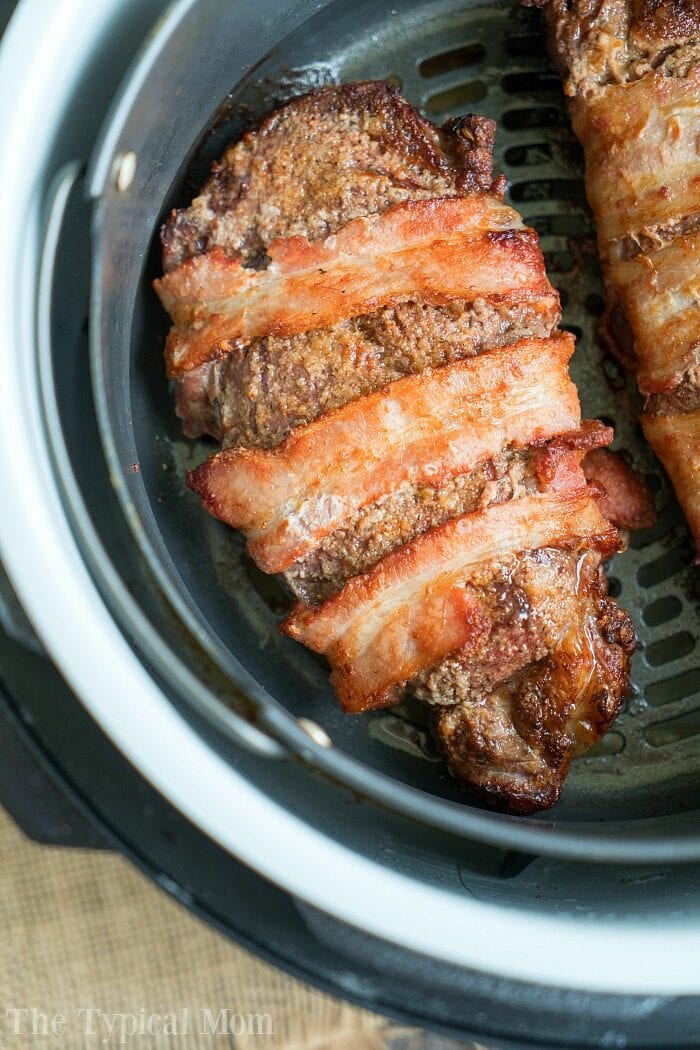 This to me is how meal planning can easily happen! (plus it's fun to multitask and have different food options for the week)
Consumer Reports
Best Air Fryer
When it comes to figuring out the best air fryer to buy, there are three top choices that you're going to want to pay attention to. You really can't have a magazine tell you which one is best for YOU because they don't know what and where you're using it. If you cook a lot of RV Meals you'd want a more compact version.
Live in a condo and want a pressure cooker with this function? The Foodi would be the answer for you since it has 7 functions in one pot.
Ninja Foodi Pressure Cooker and Air Fryer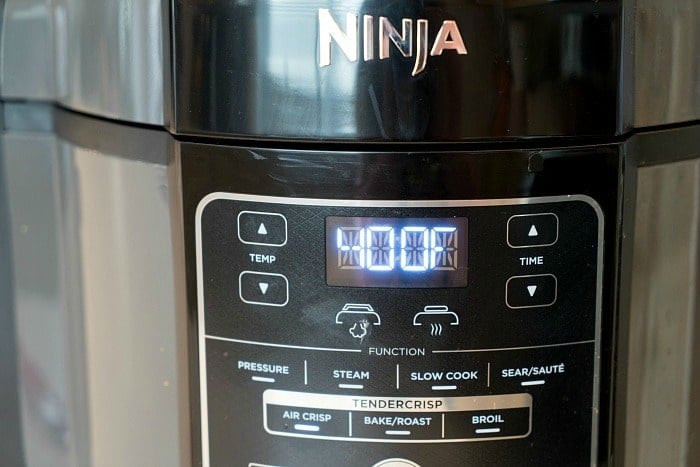 You can read all about the Ninja Foodi Pressure Cooker and Air Fryer here to see why it's on my list. I love the ease of this appliance because it has a nonstick ceramic coating and it's just so simple to clean.
Since it is a pressure cooker and air fryer in one, it offers a ton of cooking possibilities that the other options won't.
Pros are you get 6 functions in one pot – saves counter space
Cons are that it is a rather large appliance and I feel it doesn't air fry as well as a single unit.
Cosori Electric Air Fryer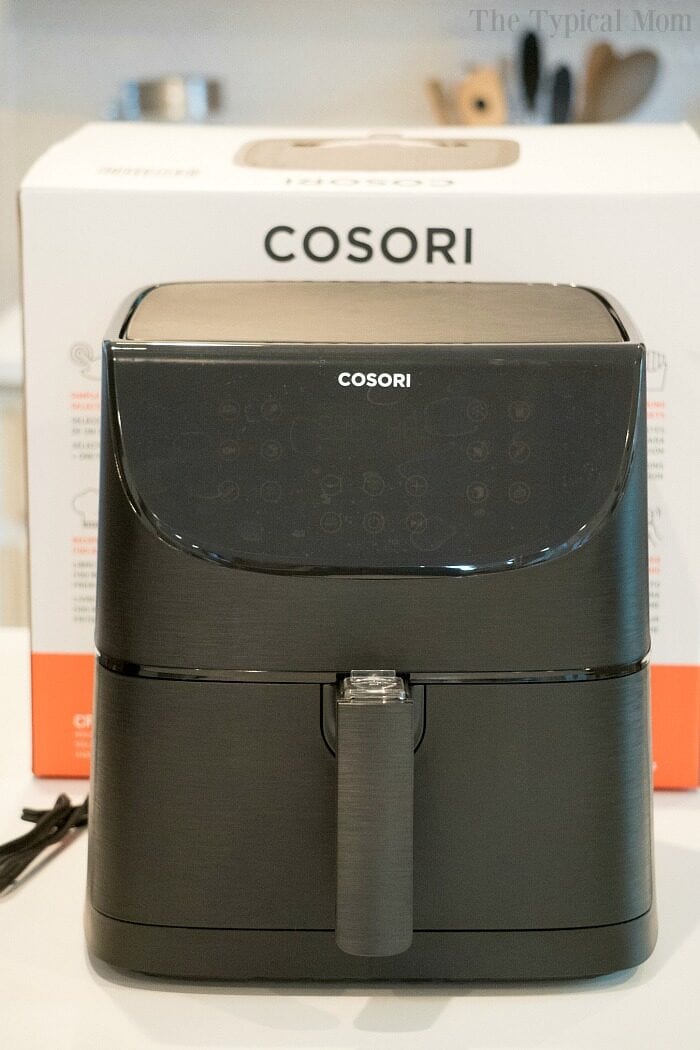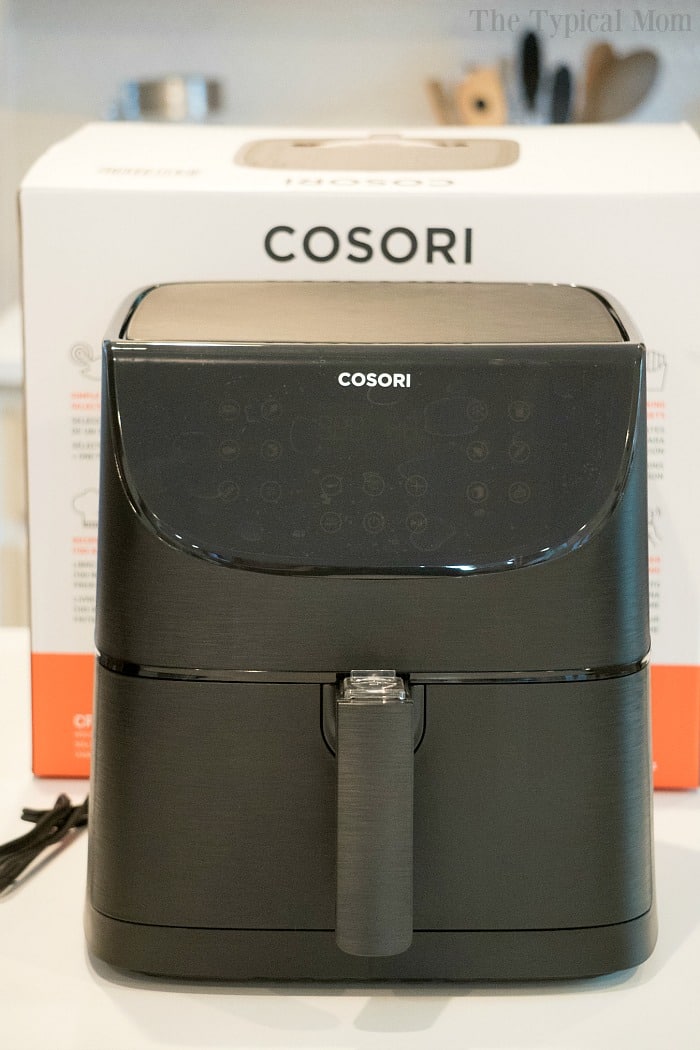 The great part about this Cosori Air Fryer is that it literally takes NO oil to operate. This means less grease, fat, and calories for your food and so much more flavor and taste.
I also love that the square air fryer basket so that it just creates a great space to fit food better and have it spaced out more.
Unless you're making air fryer pizza your foods aren't going to be circular (shape other brands offer).
Out of the 2 separate air fryer machines

the Cosori is my favorite

. I use it almost on a daily basis.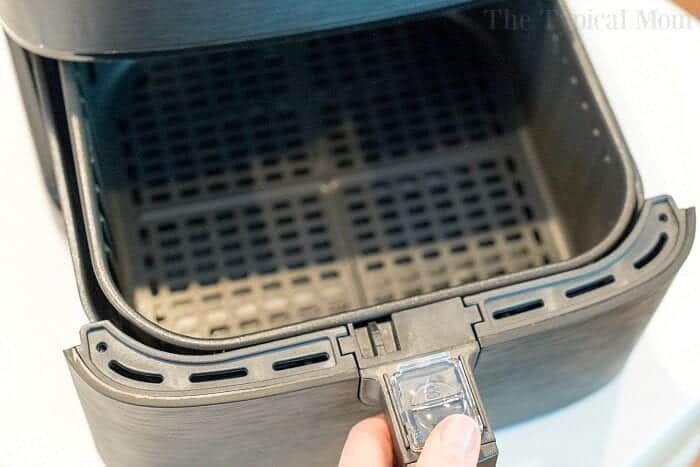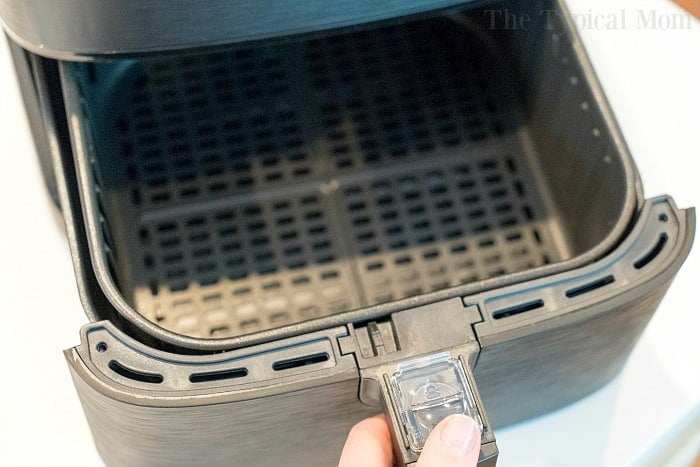 Power Air Fryer Pro
Talk about a jumbo-sized air fryer. The Power Air Fryer Pro is not only a great air fryer but it also dehydrates food as well. I love having appliances that can do multiple things with ease.
If you like the idea of having shelves, then this is a great choice. Similar insides to an oven sorta', it's larger but not width wise so it won't take up a ton of space on your countertop.
Only negative to me is the breading on foods falls off on to the bottom.
This makes it a bit harder to clean than just pulling out and cleaning a basket.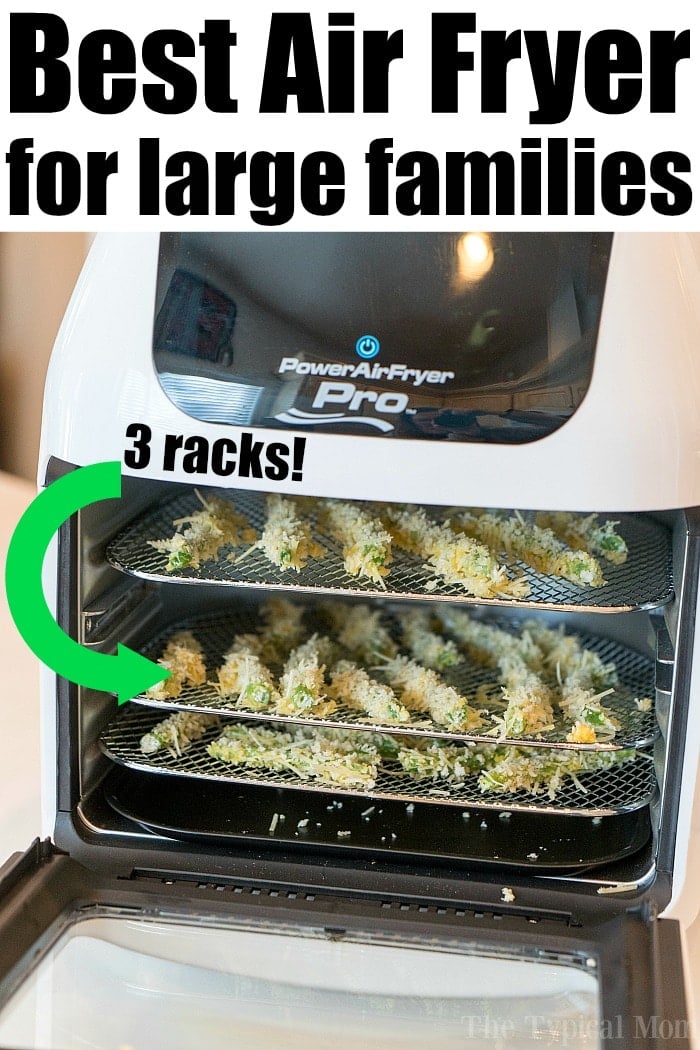 Looking for an inexpensive solution? You could try the Instant Pot air fryer lid called the CrispLid. I have tried this and if you don't want another appliance it is a good option but not as good as a separate unit.
I will say if you're uncertain, and/or don't want another appliance then choose this.
If you become obsessed then I would suggest moving on to a unit that ONLY air fries food. It works better and creates way crispier food than this lid unit.
I used it several times when I first got it and for sure if that is all you have it is better than nothing. BUT once I got my Cosori with the big square basket I never went back. It's too big of a difference.
See how many great choices that there are for air fryers? While you might feel as though it's going to be hard to choose and narrow it down, just know that buying the air fryer is going to be one of the best purchases you ever make.
It's such a simple kitchen appliance that can really help you create great food quickly and easily. This helpful addition to your kitchen is going to save you so much time in the kitchen!
What is the best air fryer on the market?
It depends on which one is best for your family. You can look into the Gowise USA and Instant Vortex too but I haven't tried those.
Want to see a few of my favorite things that I am totally obsessed with?? Take a peek and see how many you might already have…twinsies!
Looking for more easy family recipes and tips? LIKE The Typical Mom Facebook page?
Then sign up for my free newsletter, and follow me on Pinterest! 😉
***** If you LOVED this recipe give it 5 Stars below and let everyone know what you thought about it. 😉