If you travel a lot like we do you need a few easy RV meals to prepare when you're camping or on a road trip! RV meal planning is here to make it easier as well as links to easy recipes you can make when you're glamping in your RV wherever you go. Here's my trick to cooking an entire meal in 20 minutes each night!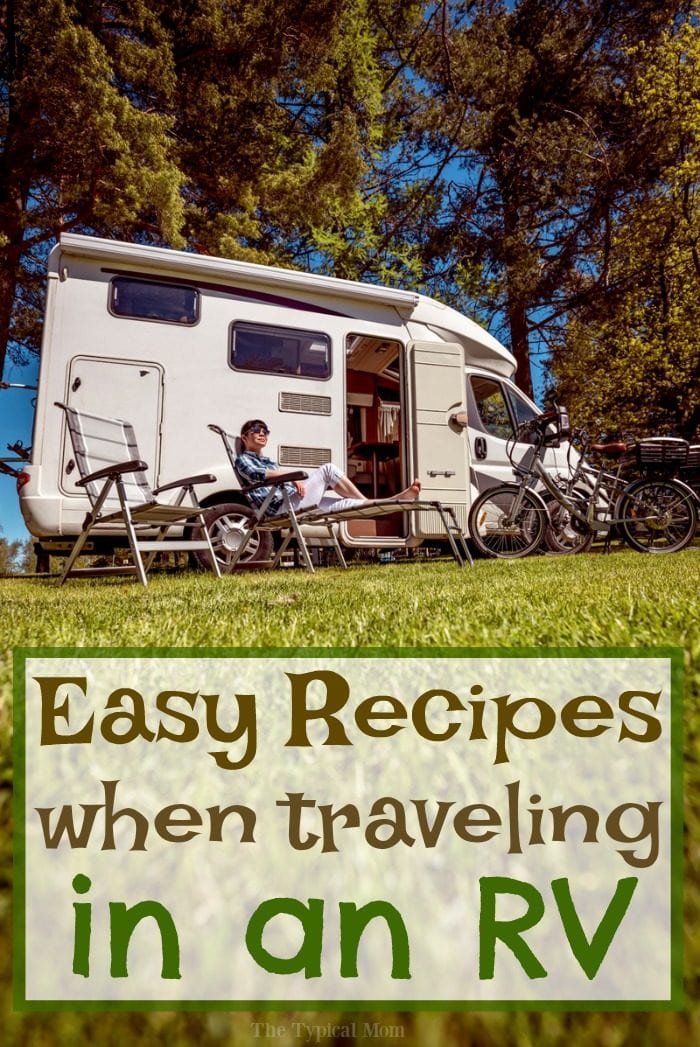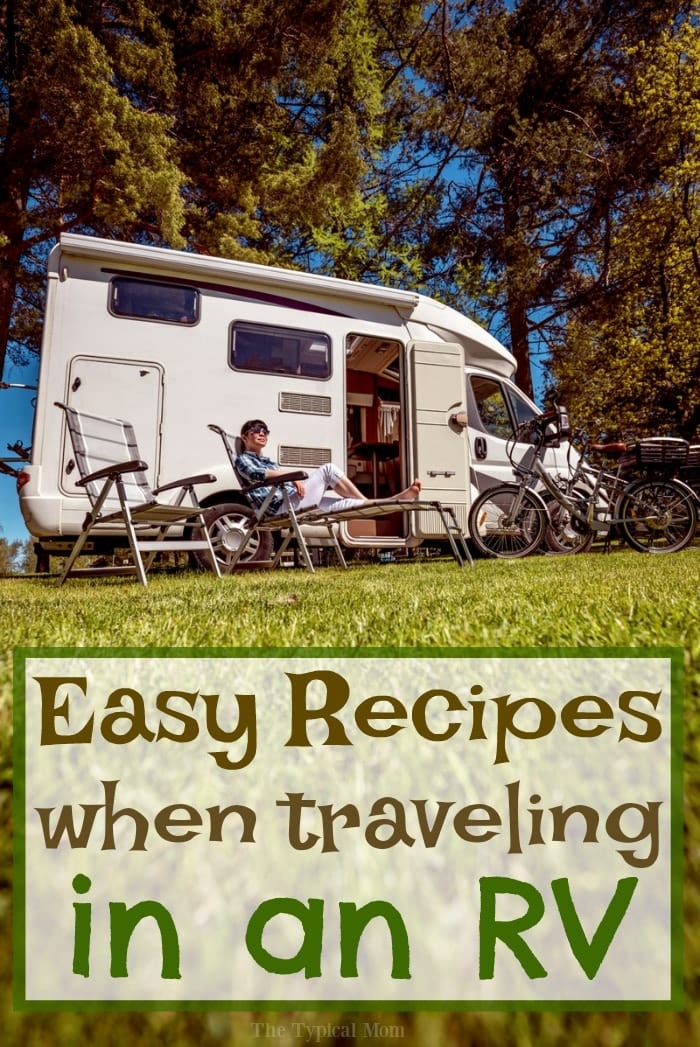 If you and your family love to travel like we do you have probably used a recreational vehicle for at least one of your trips. Or if you're intimidated about how to cook in an RV and curious about what easy RV meals would look like here are a bunch that people have raved over and say they cook them all the time when they're camping or on road trips. I'm all about easy. I have three kids and a husband and especially when you're away from home and in a very tight space you need recipes you can cook quickly and with the least amount of pans possible! You can find more information about road trips on our road trip blog page. (originally published 11/17)
The best investment I ever made when traveling in an RV was my Instant Pot!
Makes everything really easy and quick to make with very little clean up.
How I'm able to make an entire meal for all 5 of us in under 20 minutes flat when we travel in an RV!
Of course you can cook other meals in one pot which is my focus when I don't have all the modern conveniences of home but you literally can make the same dish for usually 1/4 of the time in a pressure cooker or IP.
I will list all of the easy RV meals I've made, and other recipes people tell me they love while traveling below…hope it helps with your meal planning!
I will tell you my Instant Pot was the best purchase I ever made to cook in an RV or when we're staying in an Airbnb!!
Here are a RV meals that work well in small spaces.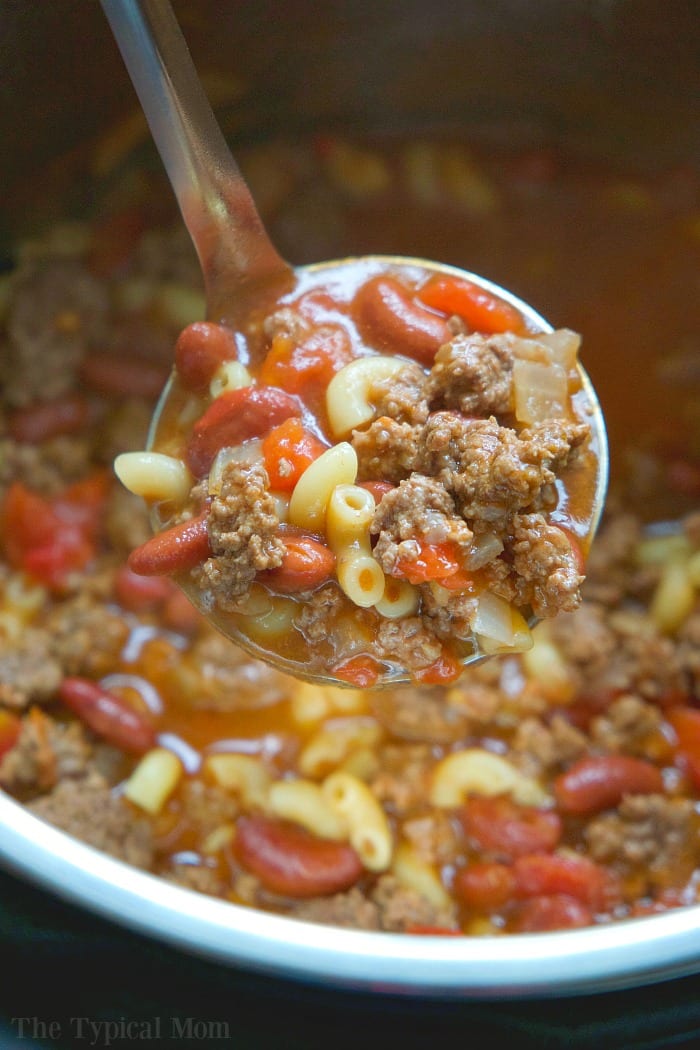 If you've never used a pressure cooker here is a quick tutorial on how to use an Instant Pot and I will tell you it will be an amazing way of making lots of easy rv meals

Easy One Pot RV meals
Easy Crockpot RV meals
If you're going to be out all day a crockpot is a great way to go when you're making easy rv meals. You can throw everything in your pot, turn it on, go out for the day and when you're ready your meal is done. Great way to cook healthy meals too and you can cook dry beans in it as well so that would be easy to travel with and not need to be refrigerated beforehand.
Sandwiches
If you're able to throw all your ingredients in and have an entire meal done in under 30 minutes flat using your Instant Pot, or put it in in the morning before you leave to have fun during the day and arrive back with dinner done to perfection using your crockpot, it is all about making it easier and finding easy RV meals to focus on the fun!
What are your favorite easy RV recipes??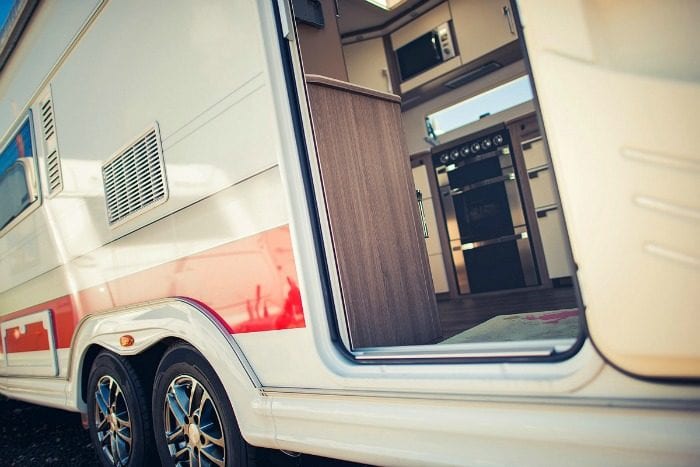 For more easy recipes, tips and free printables please LIKE The Typical Mom on Facebook and follow me on Pinterest! You can also sign up for my free weekly newsletter which is packed with goodies I know you'll love. 😉