This is how to make slime with glue and a little glitter inside too! Easy recipe using just a few ingredients, and you can make it any color you like. The best way to make slime that is very pliable and the base to most other goo recipes too. Huge list full of other slime recipes attached here too!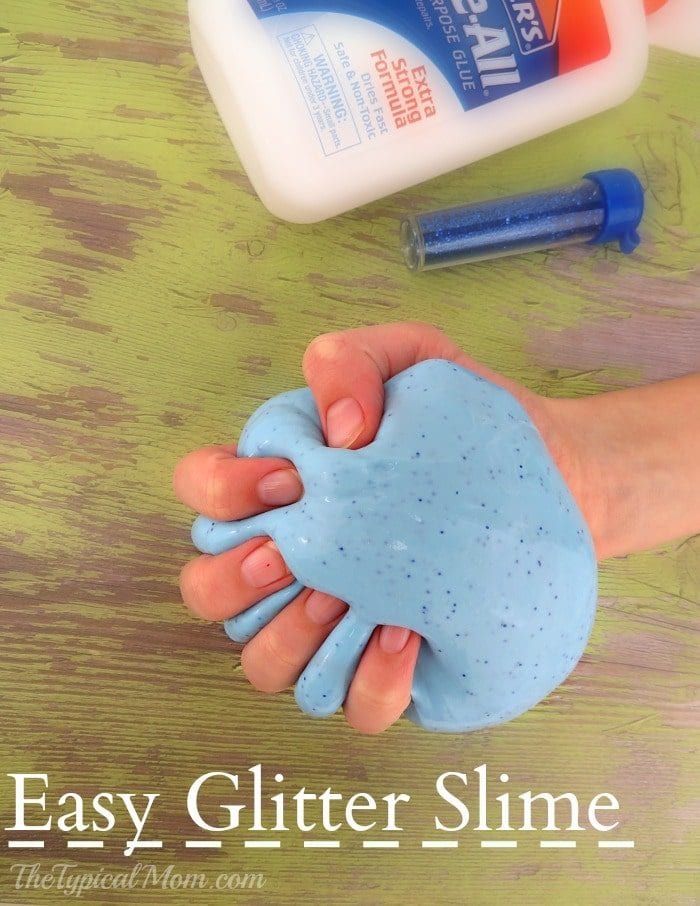 If your kids are asking how to make slime with glue, here are the instructions! There are lots of glue slime recipes out there, some are easier to make than others. We always have a few extra bottles of glue at home so to us this is the easiest way to make glitter putty of sorts. Here's how you make it. We have many more listed on the best way to make slime page on our site too! (originally published 1/17)
Of course you can omit the glitter part but what kid doesn't love sparkly glitter in just about everything (just relax when it comes to a bit of a mess).
Make sure safety precautions are taken when any experimentation is done with children, read our safety disclaimer here.
Tinkering around with amounts, coloring, and how much glitter to include so it didn't fall off and cause too much of a mess, this is what we came up with that worked well and was lots of fun. You will need the following things to make a batch of glitter putty.
How to make slime with glue
(2 different ways, first way)
Food Coloring
Water
What you need to make fluffy slime with glue <——-Link to recipe. (second way)
Shaving cream
Contact lens solution
White glue
Glitter or food coloring are optional
Here's a diy slime video so you can see the steps to recipe number one.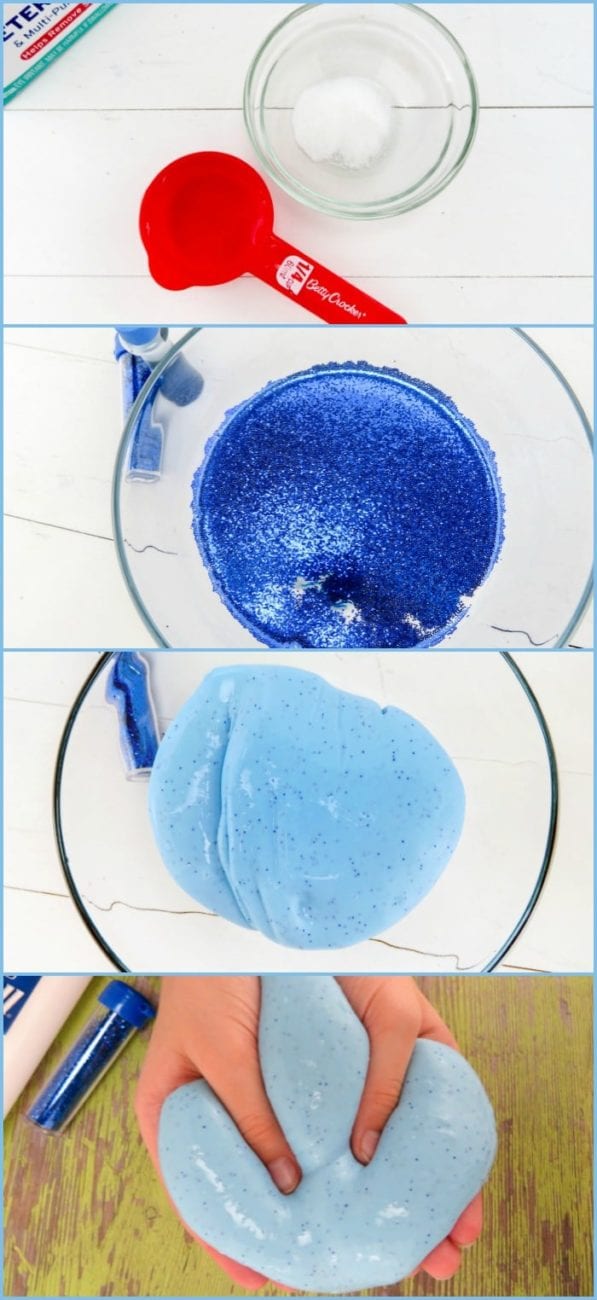 Instructions:
First pour 4 ounces of glue into a bowl and add 1/2 c. water and mix well.
Then add 3-4 drops of any color food coloring and your glitter (start with a tablespoon, you can add more later if you want).
Mix well.
In another bowl add 1/2 tsp. borax to 1/4 c. hot water and mix until it is dissolved.
Add to your glue mixture and stir well.
Mix with your hands for about a minute kneading until all liquid is gone and it is pliable.
It's ready! Store it in a ziploc bag so it won't dry out.
If you're looking for a second 2 ingredient slime to make try our easy laundry detergent slime we just made today!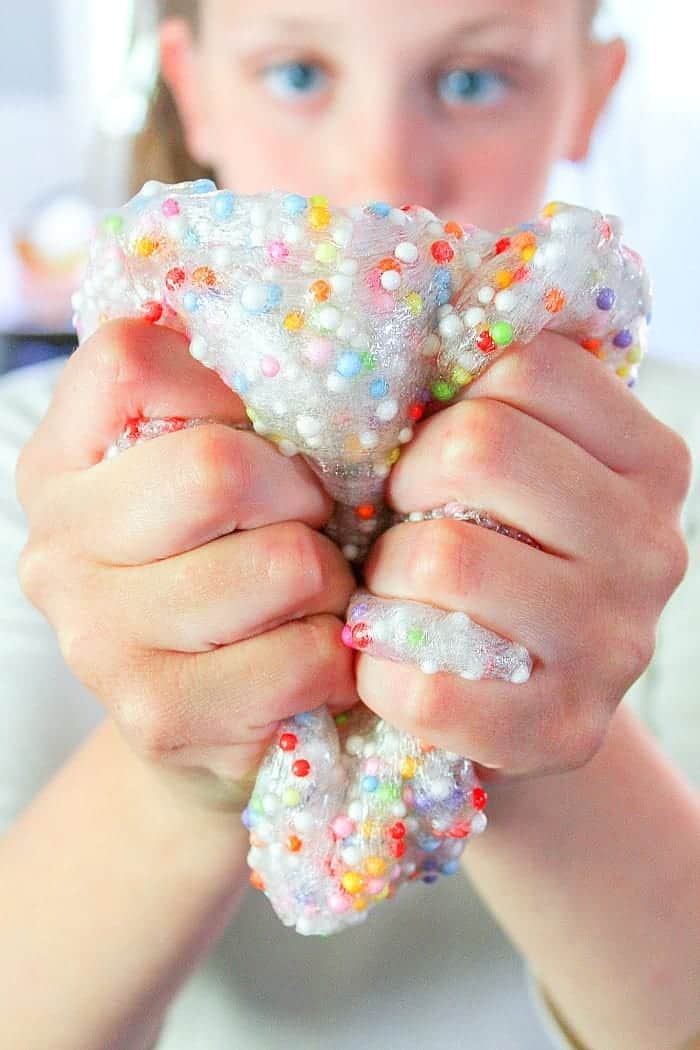 Slime without borax is a fun activity to do on the weekend, at a party, or have it ready for a slime birthday party. Of course with any other type of putty or slime make sure kids wash their hands thoroughly after playing with it and before they eat.
If you love learning how to make slime with glue and want to try another fun project with your kids, you should try our edible playdough recipe too!
For more easy recipes, tips and crafts please LIKE The Typical Mom on Facebook and follow me on Pinterest! You can also sign up for my free weekly newsletter which is packed with goodies I know you'll love. 😉