Here's an easy slime without borax recipe so your kids can make foam bead slime at home with just baking soda, glue and contact lens solution!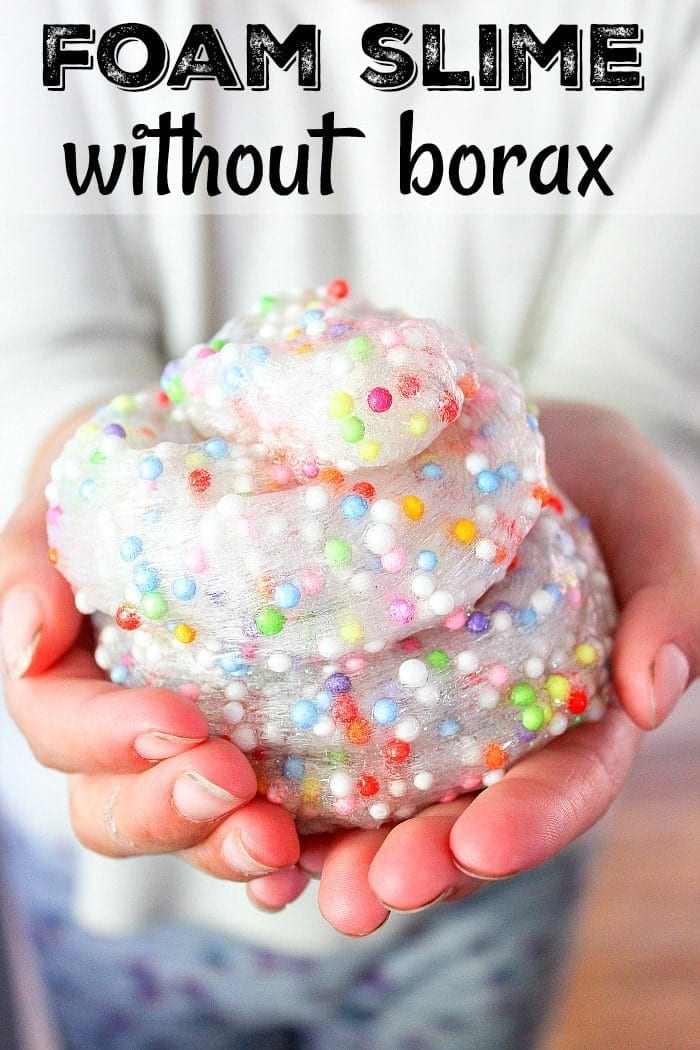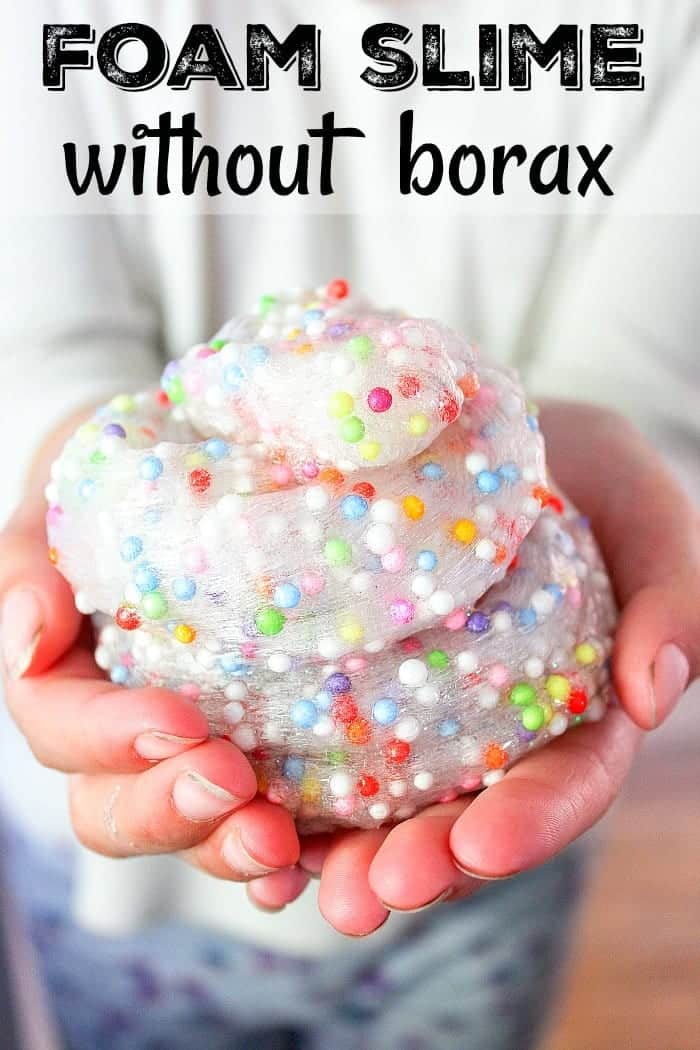 Looking for an easy slime without borax recipe for kids??!! Here it is! Using floam beads to make it colorful you can even add food coloring to make it brilliant. Of all the slime recipes we've created, this was the easiest.
You can add drops of food coloring to make it any desired color. Creating slime is one of my girls' favorite crafts to do. Here's how it is done.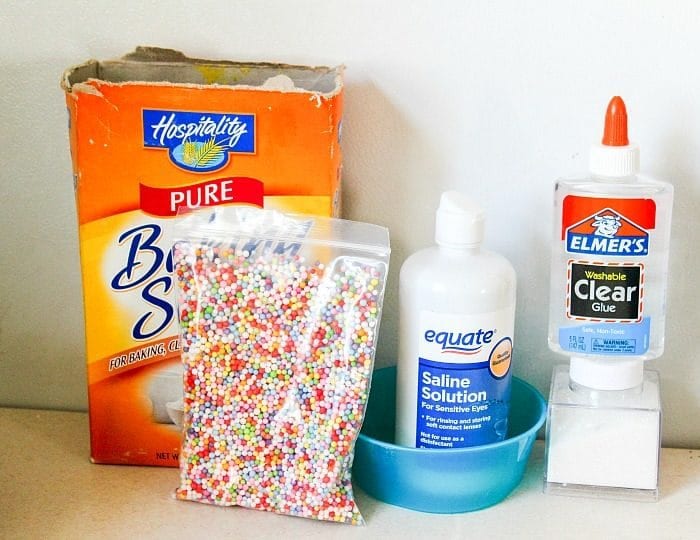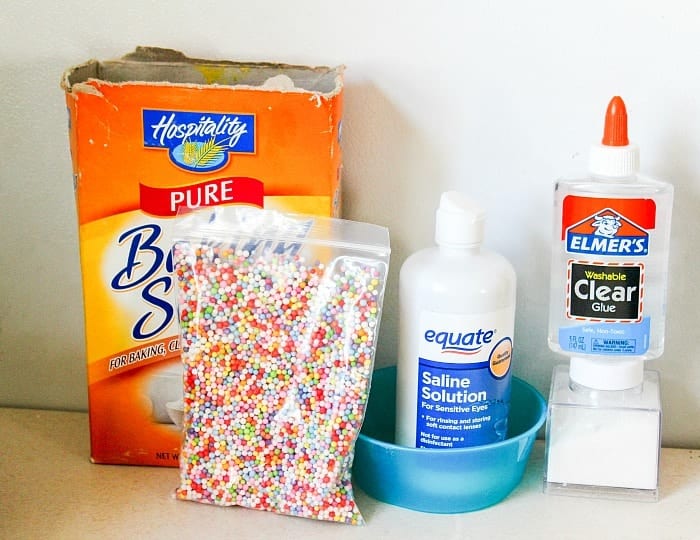 If your kids love to play with slime, this slime without borax recipe is a great and safe science experiment of sorts.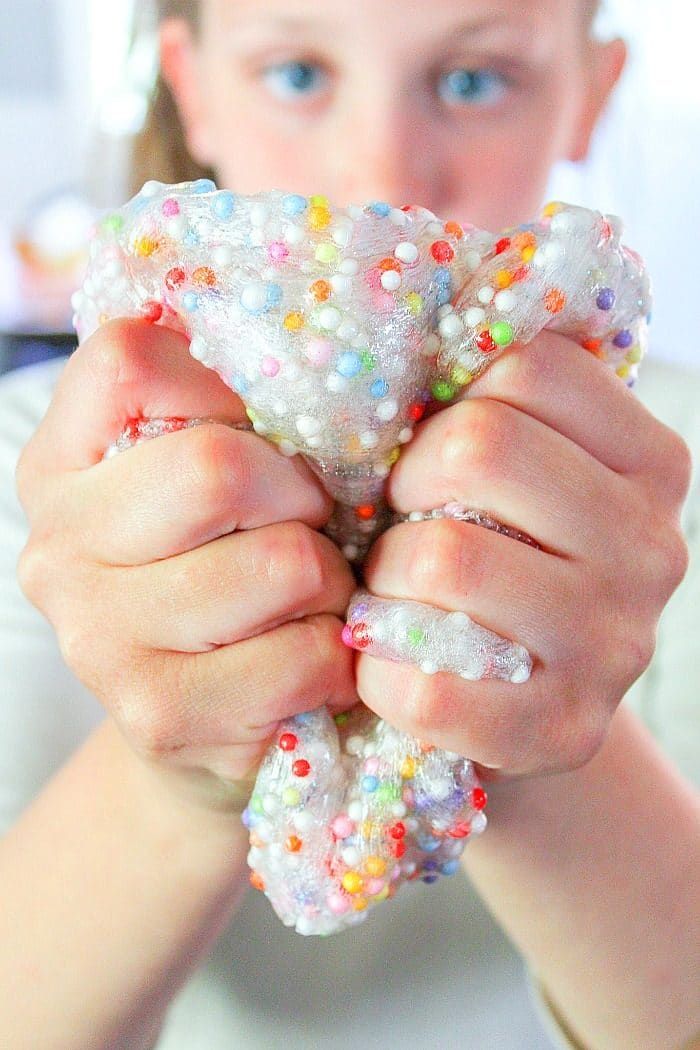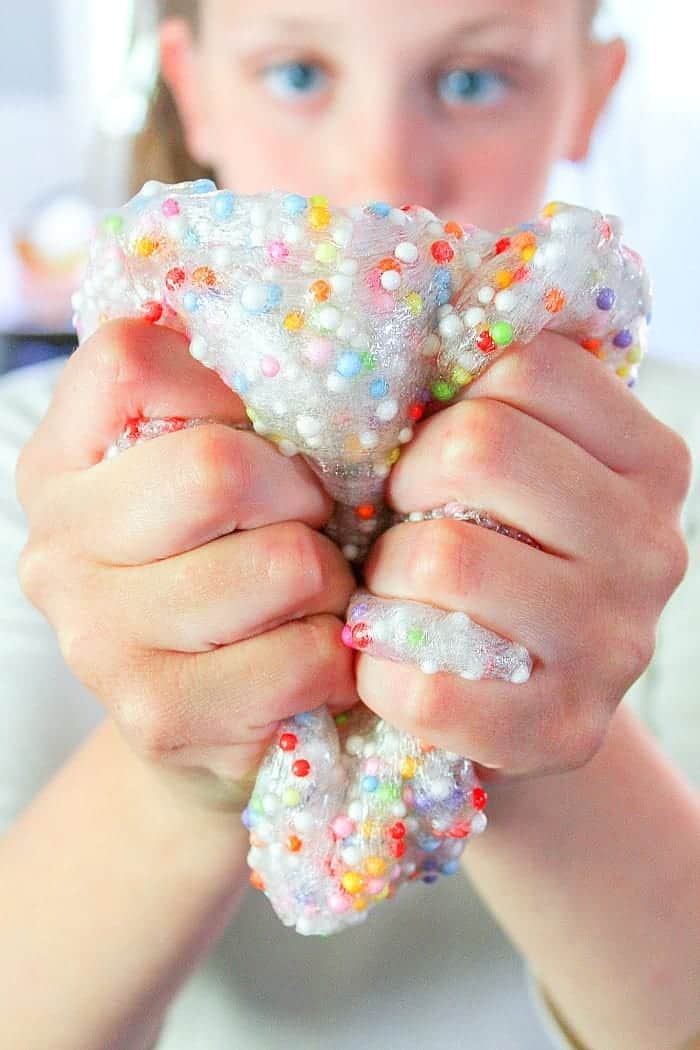 Instructions for this homemade slime:
In a bowl, pour the entire 5 oz bottle of clear glue.

Add in ½ cup of water.

Add in ½ tsp baking soda and stir.

Next, add in glitter. If you want a super clear slime, omit the glitter!

Add 1 tbsp contact solution. It will instantly begin to form.

Pour in foam beads. You can always add more later!

It will be STICKY! Don't panic! Mix the solution in the bowl until it starts to form.

If it's still sticky add more kneading until it is perfect.

Continue to add the foam beads until you get a look that you are going for.

Store in an airtight container.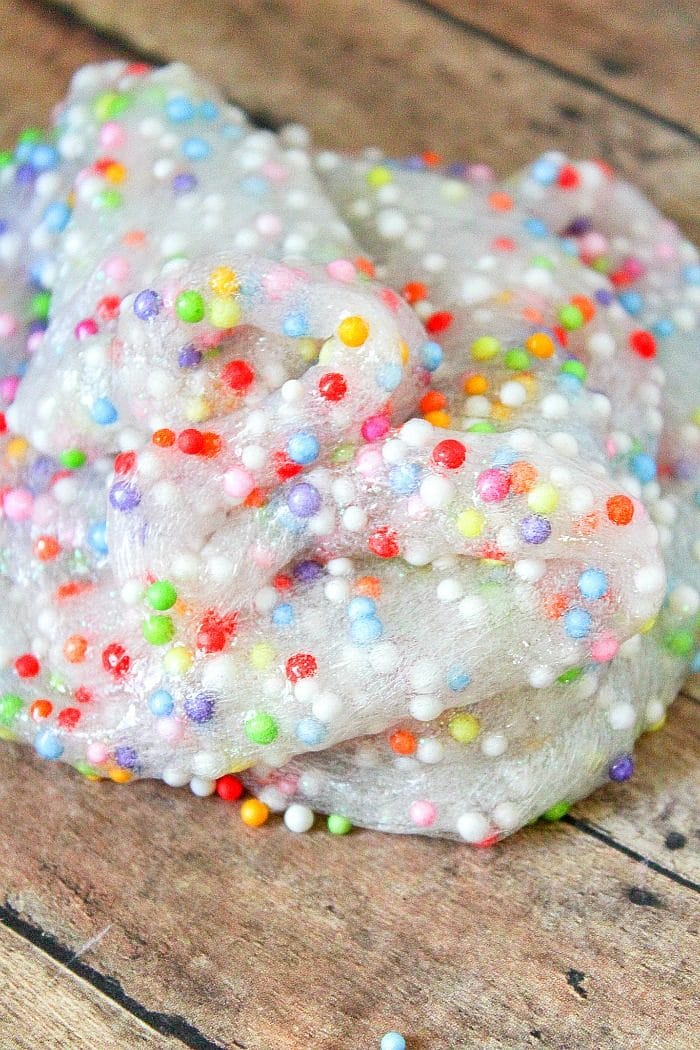 Like I said, there is no liquid starch necessary to make slime without borax.
We do have a few others you can make on a fun weekend too though. If you're throwing a slime birthday party you'll need a few other options too:
Here are the ingredients to make playdough. Perfect for little hands.