These are the basic kid safe slime ingredients you'll need to make a variety of slimes. Try this borax free winter glitter slime this year for lots of fun!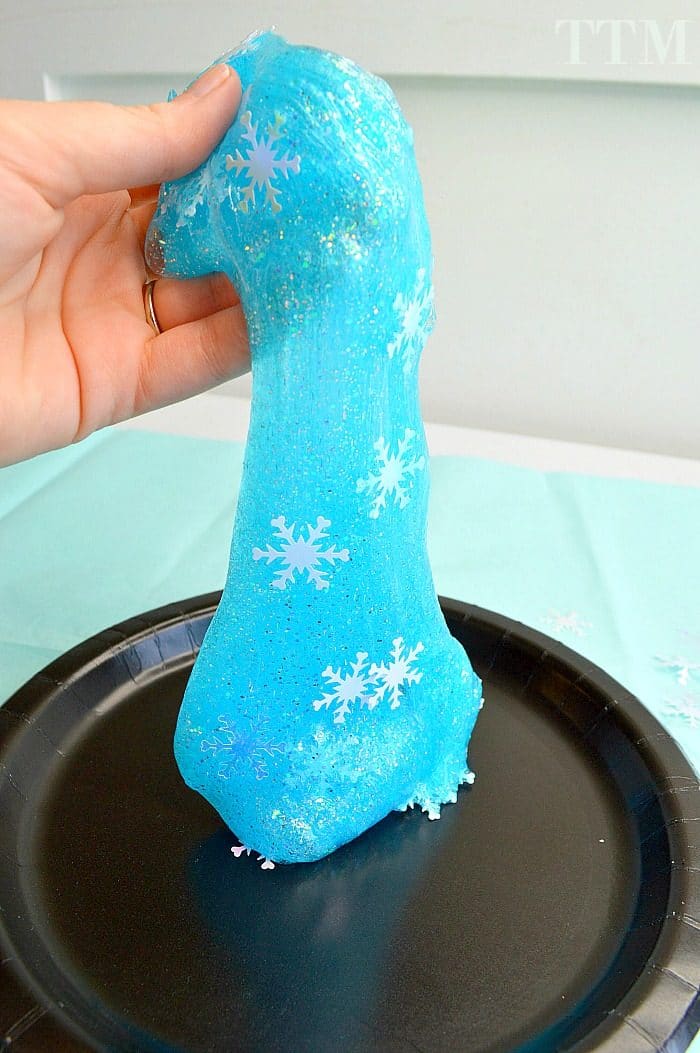 Yes my kids are obsessed too! Well at least my youngest who makes a different type of slime every day it seems like. We are adding these slime ingredients information and winter glitter slime recipe to our long list of the best way to make slime post which has a lot of ideas as well but starting with the basics is a must.
What is slime made of
Of course with any homemade slime experimentation (and kids being involved) they will be parental supervision so please read our safety disclosure before starting any slime recipes on The Typical Mom…..but these items create borax free slimes so it is as "safe" as you can get.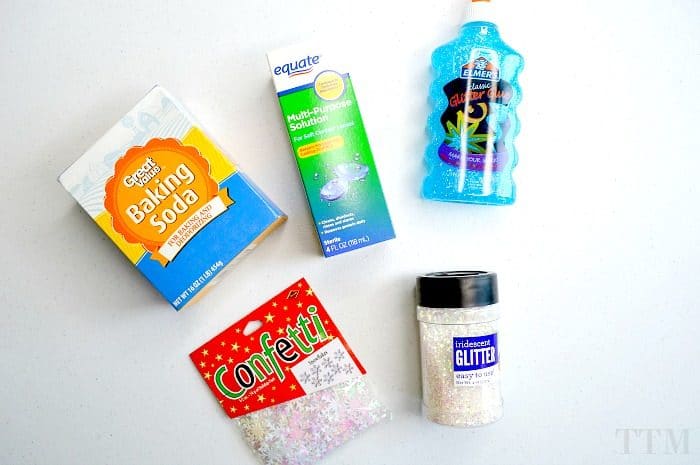 Kid safe slime ingredients
I buy everything online because it's easier and most of the time they are cheaper or the same price so it's less work for me and usually cost effective.
Glue – white or clear or colored / glitter glue like we used

Elmer's glue does tend to work the best

Baking soda – this one has a lid and SO much better than the boxes
Saline solution

otherwise known as contact lens solution

If you want to make glow in the dark slime you'd need glow in the dark paint
You may add food coloring too but if you have glitter glue it is already colored
If you want everything to just come together and you just want to do one batch and be done then this glitter slime kit is the answer.
Add ins

Confetti – we used snowflake confetti
Beads – like we did with this easy baking soda slime
Floam – we opened an airplane neck pillow we had and used those once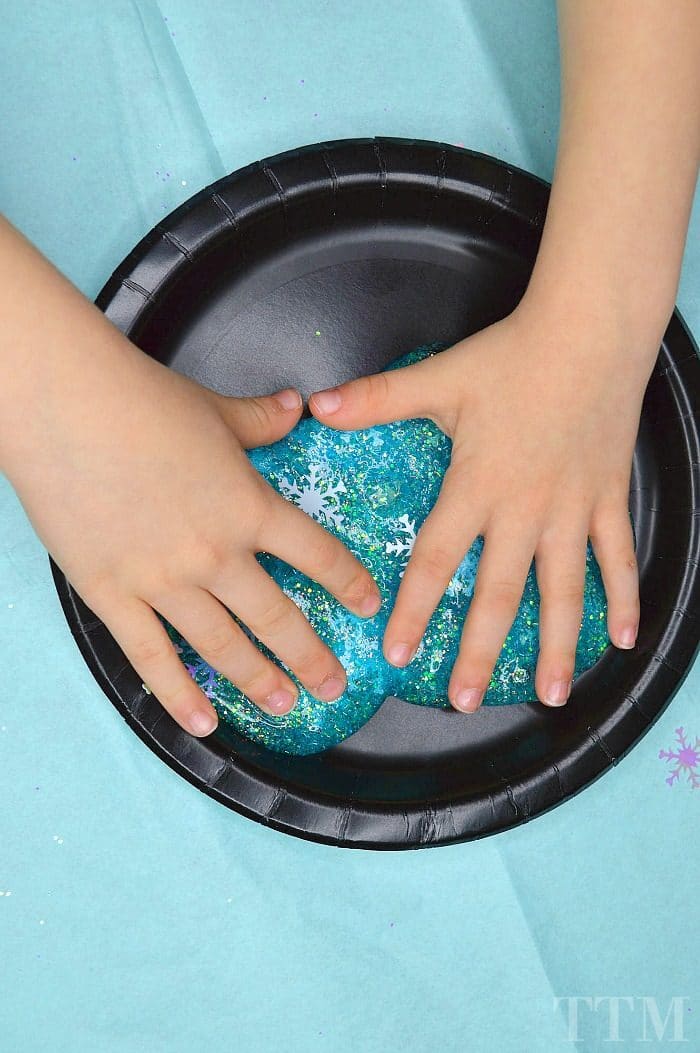 No Borax slime ingredients
To create winter glitter slime, in a bowl combine these together

6 oz. blue glitter glue (or any other color)

a bit more than 1/2 cup of school glue
Elmers glue does tend to work better than store brands

1/2 tsp. baking soda

Stir in approximately this much glitter and snowflake confetti

2 tbsp. gold glitter
1 small bag of snowflake confetti

Add 1 tbsp. saline solution
Mix until the mixture becomes solid (using your hands works best)
May add a bit more solution to make it more solid but use sparingly or it will become stiff
Enjoy!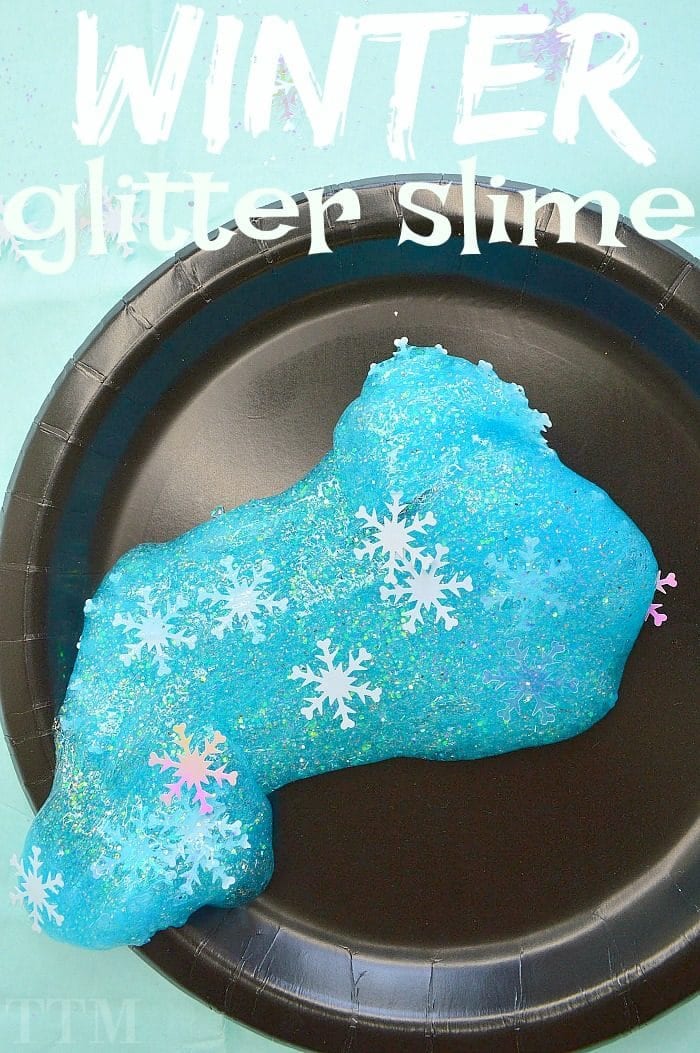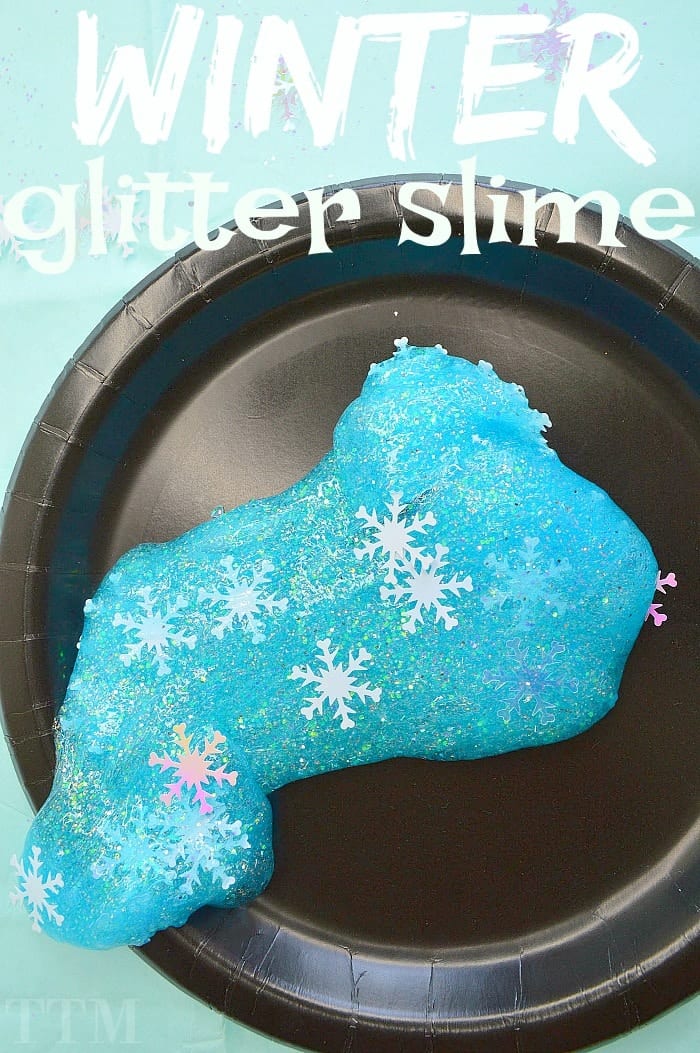 Basic Slime Ingredients
If you're looking for other fun, safe slime recipes that are free from using borax powder or liquid starch, here are a few we've made: