Scented slime is so much for my girls to make and you can make it any scent you like. Cotton candy slime is their favorite. Here are the instructions.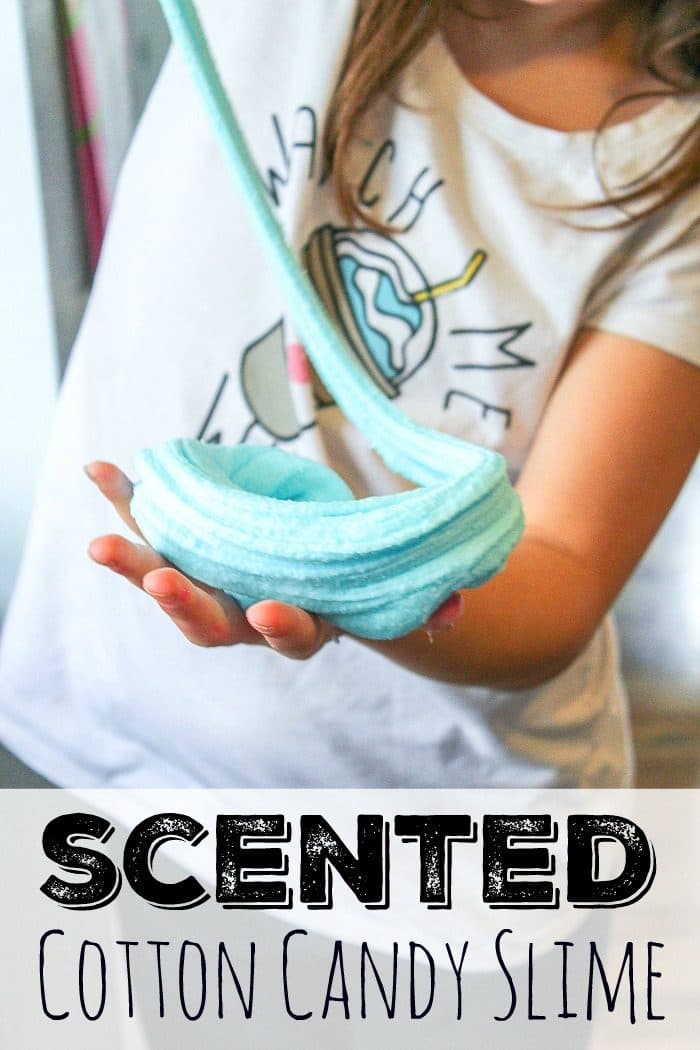 Wondering how to make scented slime, well it's easier than you think! Using just a few ingredients you can make this borax free slime that smells just like cotton candy, or anything else you love. Let my girls show you how to make scented slime so your kids can try it at home too. 😉 It's one of our best way to make slime recipes here on The Typical Mom.
Where to buy scents for slime
You don't even have to leave the house to get them, my kinda' shopping!
Blue Cotton Candy Scent can be bought here, they have others too if you'd like an alternative
Here's what you need to make a batch of scented slime……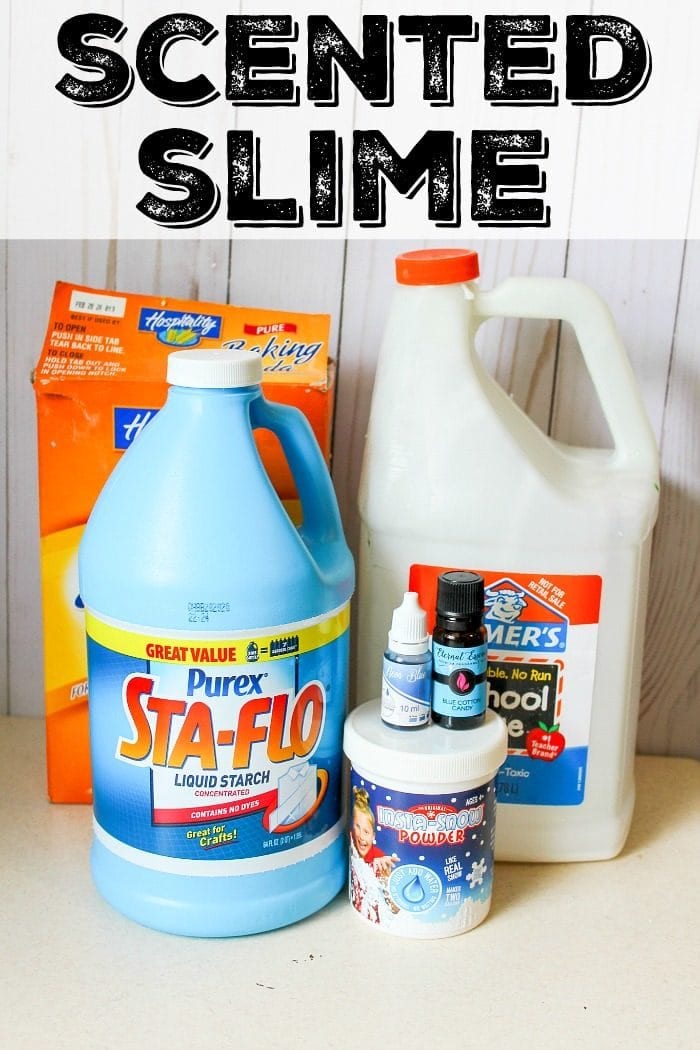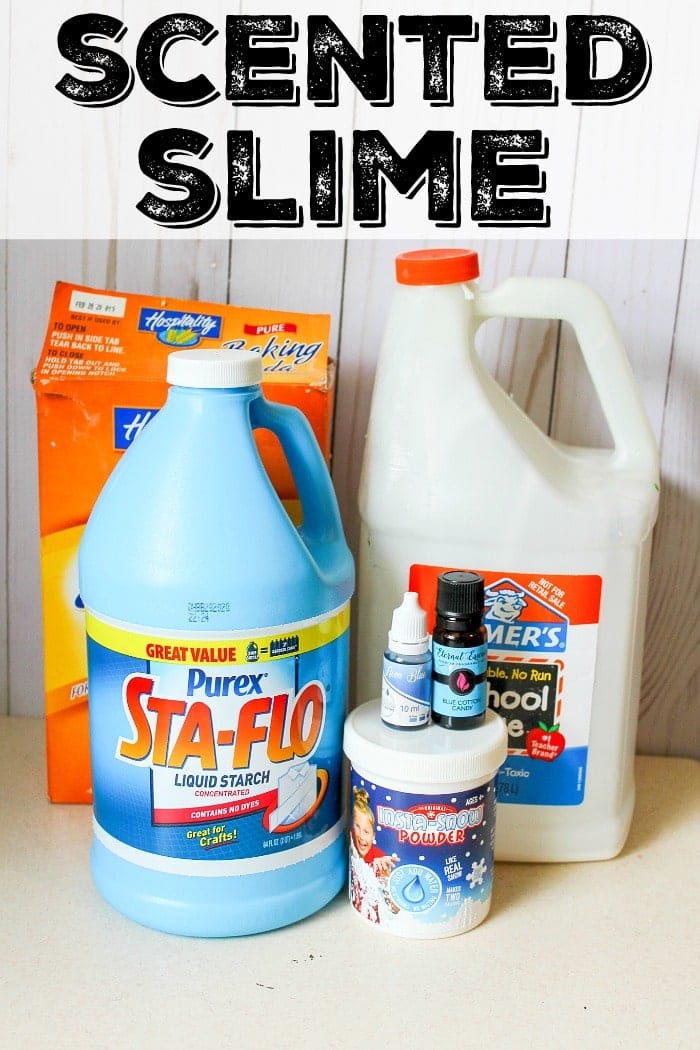 Yep…this is it.
How to make borax free slime
Ok so this one technically does not use a box of borax BUT liquid starch does have some borax in it so keep that in mind. (if I have to choose I prefer to use this instead of actual borax though, easier to contain and I just pour it for her and keep it out of reach).
This is true slime without borax
As with any other slime recipe please read our safety disclosure before attempting any of them and parental supervision is always required.
These are the basic slime ingredients to make a completely borax free slime.

You can choose to use this one below, or the link to one above which uses no borax products to create scented slime, totally up to you.
Scents come like this and many of them are colored slightly so no food coloring is needed (staflo will create a light blue color as well).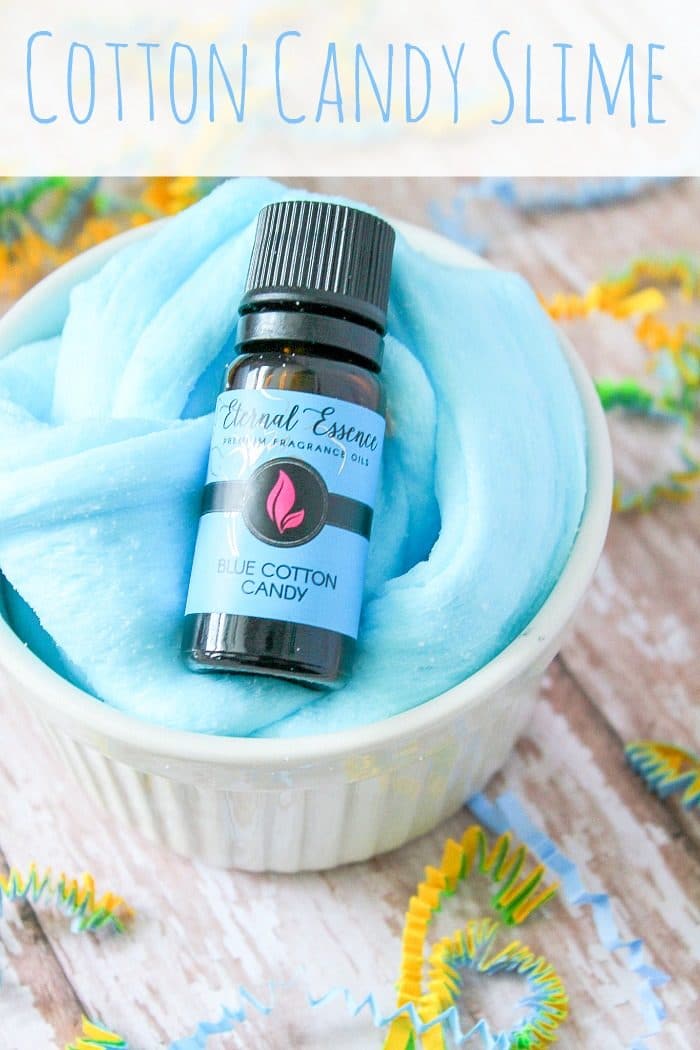 Like I said feel free to choose any scent you like but we thought cotton candy would be fun and something girls and boys would appreciate.
Creating scented slime is great if you're throwing a slime birthday party too! (just remember as always, parental supervision is required to handle liquid starch and/or borax products)
Here is what you will need and how to make it with step by step directions:
Supplies needed to make 1 batch of slime
You can find this all, except the scents, at the grocery store typically. No baking soda, boric acid, contact solution / saline solution, or sodium borate are used in this one.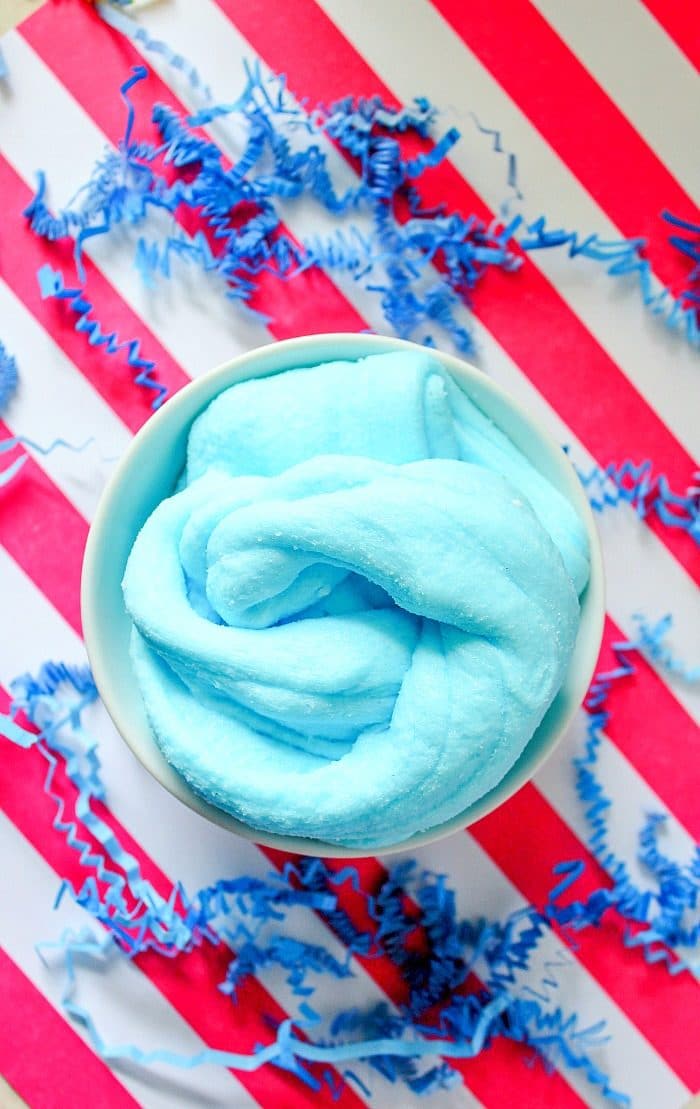 This is how to make this scented slime recipe
Instructions for homemade slime
In a container, pour the white glue.

Slowly add the Sta-Flo one teaspoon at a time, mixing between each. If needed, you can use a little more or less to your liking. The Sta-Flo is your activator.

Knead your slime. It will be sticky right now – that's ok!

In a second bowl, pour the instant snow and add hot water. It will expand and 'puff'.

Add the instant snow to the white slime and knead well. I like to add in my snow in smaller batches kneading in between until you get the texture you want.

Add in the coloring. We used to use food coloring, but recently we switched to these soap dyes.

Knead well.

Add a few drops of cotton candy scent.

Store in an airtight container.

Slime is ready!
Looking to create other fun slime recipes?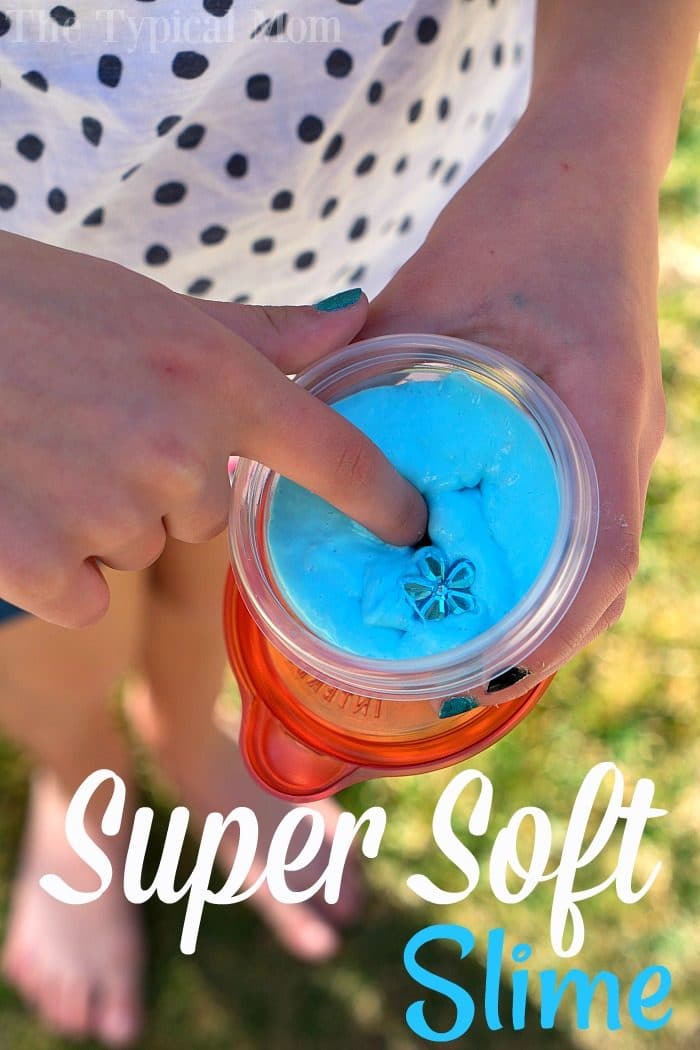 Choose whichever one you are comfortable with. Of course some need more adult supervision than others and if you have little ones I would suggest those without borax of any kind.
For parties it is fun to have a few different scents available for kids to choose from.
It is a really easy craft that kids can get involved with and they absolutely love it.

Not only is the end result fun, but the experimenting process is almost just as great if you ask them.
For more easy recipes, tips and free printables please LIKE The Typical Mom on Facebook and follow me on Pinterest! You can also sign up for my free weekly newsletter which is packed with goodies I know you'll love. 😉