This is the best borax free slime for kids that they will love making and they can add fun toys inside like this fish slime we made this weekend!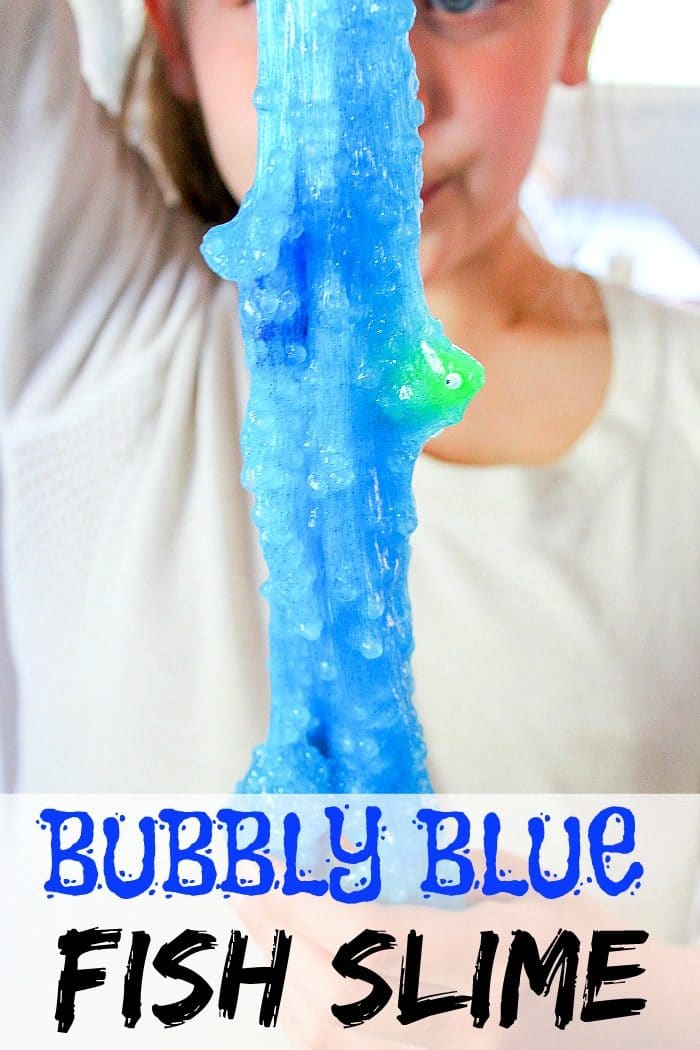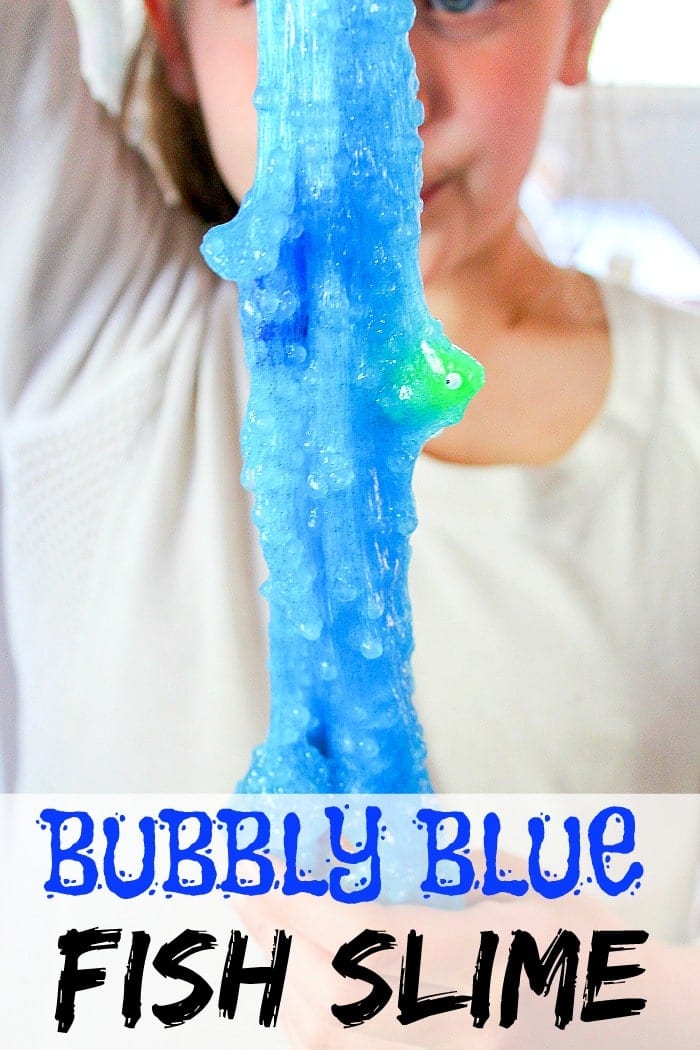 If you're looking for a fun and safe slime for kids that they can make, this recipe is a great one. Using just glue, saline solution and baking soda as the main ingredients it is borax free and you can add fun elements to it like beads and fish as you see here. One of the best way to make slime recipes we have listed here on The Typical Mom, enjoy them all!
Borax Free Slime For Kids
My youngest who is 10 loves to make slime! She probably makes a different type of batch every day. She's a very creative child and it gives her an outlet to create something fun, different, pretty, and fun to play with. The experimentation part is the most fun for her.
Not that she doesn't enjoy playing with her slime after the fact but making it is the exciting part because there are so many possibilities.
It is nice to have a slime recipe without the use of borax or starch so this one is probably my favorite base that she can then add to along the way depending on the holiday (like she did with this Christmas slime) etc.
Slime for kids
Clear glue
Contact solution
Fish bowl beads – to make it look like air bubbles, or any other fun add ins you want like these rubber fish
This food coloring works well if you want it blue
Like I said, it's a great one since there is no borax or liquid starch required and comes out a great consistency!
Safe Slime For Kids
As with any experimentation and kids please always have parental supervision and read our safety disclosure before beginning any slime recipe on our site.
With these slime ingredients we made fish slime but you can add just about anything to make it even more fun.
Leave it clear or add color using the box you see here above and the possibilities are endless, slime for kids is very versatile that way.
You could make this honey slime for a bee birthday party for example or this fish slime would be great for a Little Mermaid or under the sea party!
This style is super fun though my kids said……
Fish slime
(links to slime ingredients needed at top of post)
Ingredients:
1 airtight container

1 5 oz bottle of clear glue

½ cup water

½ tsp baking soda

1 tbsp contact solution

Coloring (I used a mix of neon blue and navy)

Blue extra fine glitter

Clear fishbowl beads

Plastic fish

Small bowl
Instructions:
In a bowl, pour the entire 5 oz bottle of clear glue.

Add in ½ cup of water.

Drop a few colors of blue coloring. We use these soap dyes. I love them – there are a ton of colors to choose from and they don't color your hands. I mixed a bit of navy with neon blue. Stir to mix.

Add in ½ tsp baking soda and stir.

Next, add in glitter. We mixed a bit of light blue and dark blue fine glitter.

Add 1 tbsp contact solution. It will instantly begin to form.

Pour in clear fishbowl beads. You can always add more later to get the consistency that you want.

It will be STICKY! Don't panic! Mix the solution in the bowl until it starts to form.

Knead the slime until it is no longer sticky. Add a few plastic fish and it is ready to play!

Store in an airtight container.
After this one you should try our Birthday Cake slime that's scented and uses no borax.