Fish taco sauce recipe that's easy to throw together. A great kitchen hack on how to serve it too when company comes over!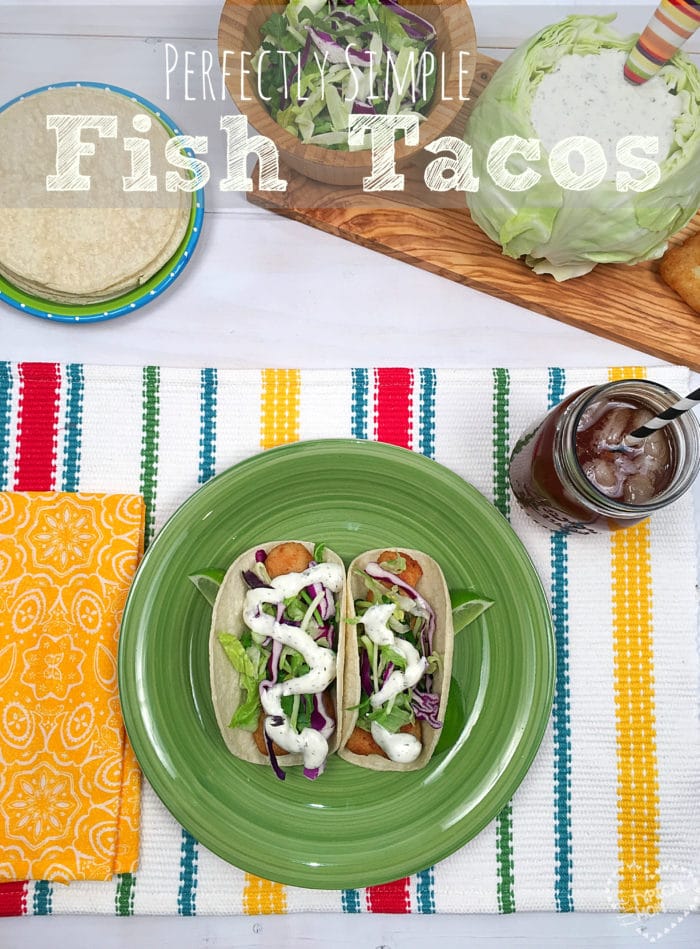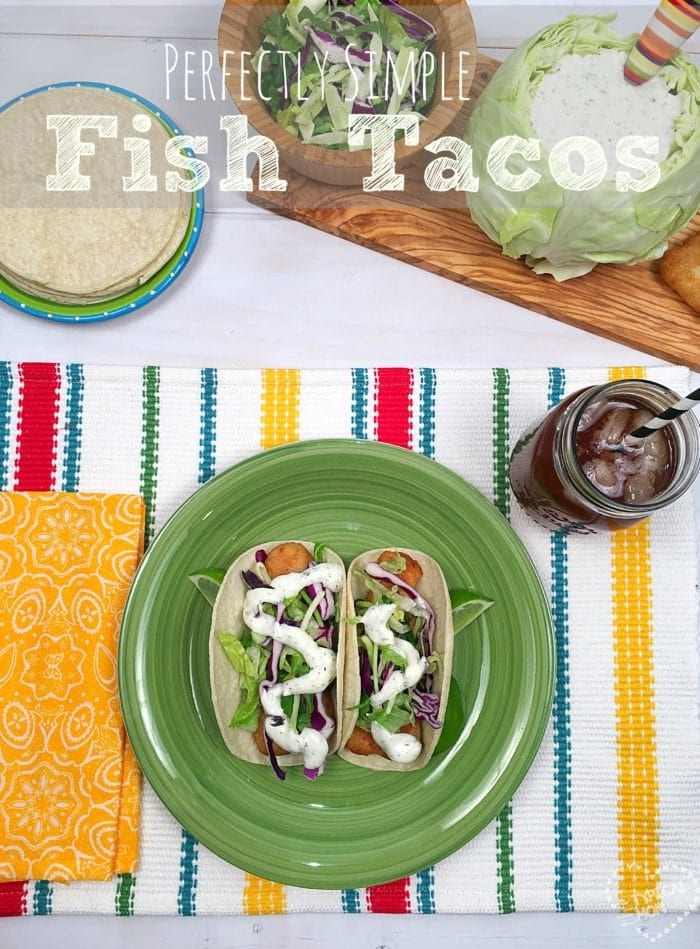 I will start by saying we LOVE fish….not just like but yes all 5 of us (including my 7 year old) love it! We have it at least once a week in one form or fashion, and haven't found one that doesn't please our pallet. With that being said, we are also super busy with all 3 girls in an after school activity and both my husband and I working full time so I am always trying to come up with quick and easy recipes we all love that I can whip together quickly. Let me show you our favorite fish tacos and the easy fish taco sauce recipe we love to pair with it! 😉 This post brought to you by Gorton's Seafood . The content and opinions expressed below are that of The Typical Mom.
Oh yeah….and I will show you how to make this fun fish taco sauce "bowl" you see here too, now that's a fun way to serve it!
Ok, so first of all remember when I said I look for EASY meals I can whip together…..let's explore that for a second.
You can opt to buy the purple cabbage, regular cabbage, cilantro, etcetera etcetera to fill your fish tacos but seriously it just doesn't make sense when you can find a bag of all of that in a bag where the bagged salads are so that is where I start in the grocery store. 😉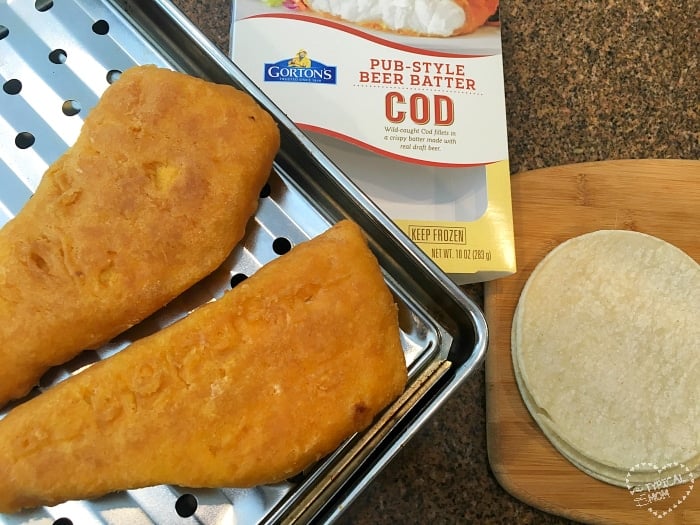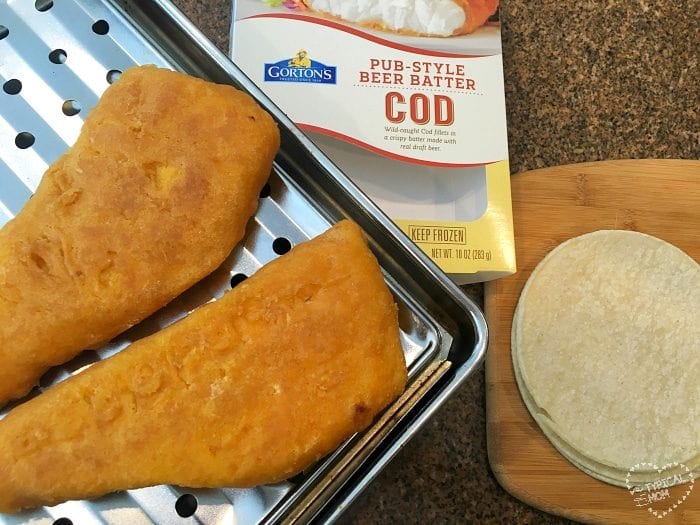 Next I grab some Gorton's Gourmet Fillets in the freezer section….remember we're going for tasty and EASY.
We have bought Gorton's beer battered and good ol' fashioned fish sticks for years but now they have extra large fillets of cod now that have no MSG, no artificial flavors and taste amazing!
While those are cooking I get started on this fish taco sauce recipe….here's a 1$ off coupon to save you some money on them too! 😉
Fish taco sauce recipe
Fish taco sauce recipe that's easy to throw together. A great kitchen hack on how to serve it too when company comes over!
Instructions
Add all ingredients in a bowl. If you want to make a great presentation hollow out the top of a head of cabbage and serve it inside like the picture below.
Nutrition Facts
Fish taco sauce recipe
Amount Per Serving (3 oz)
Calories 249
Calories from Fat 234
% Daily Value*
Fat 26g40%
Cholesterol 26mg9%
Sodium 349mg15%
Potassium 40mg1%
Carbohydrates 2g1%
Vitamin A 245IU5%
Vitamin C 2.7mg3%
Calcium 34mg3%
Iron 0.2mg1%
* Percent Daily Values are based on a 2000 calorie diet.
There are a few optional ingredients because of course some people like a bit of spice, some like a lot, and some don't want it spicy at all but in the end it is a really EASY white fish taco sauce recipe that is basically the only thing you have to "make".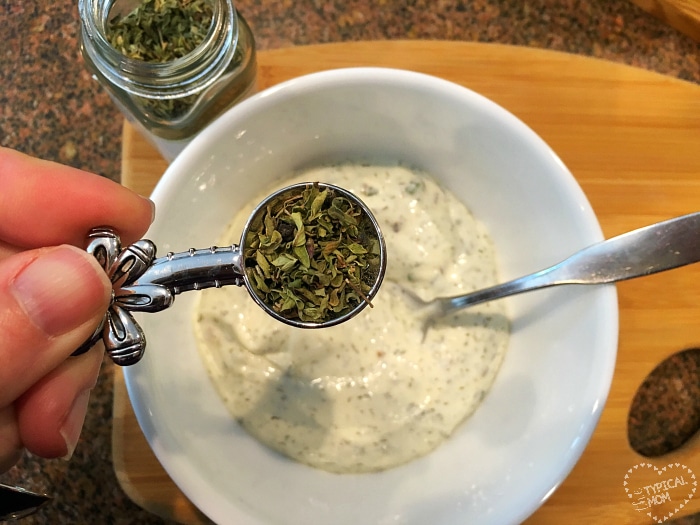 Now if I am serving this when people are coming over I have a little kitchen hack that makes it present really well….serve your sauce inside a hollowed out head of cabbage!
Doesn't this look more fun than just serving it in a white bowl….of course it does, and it is always a conversation piece when people come over.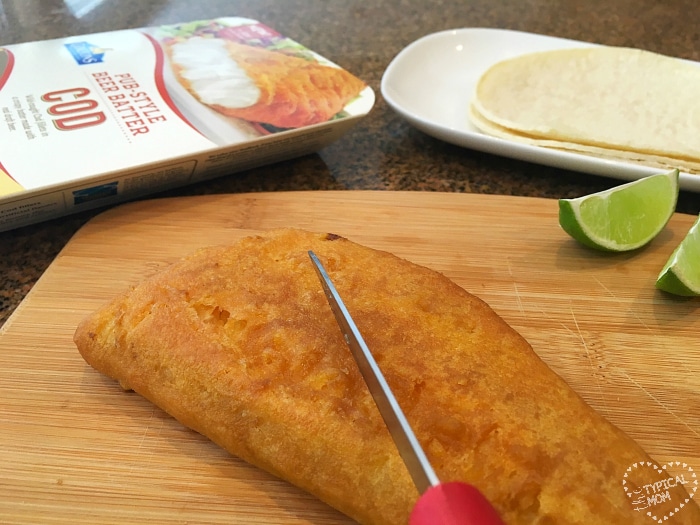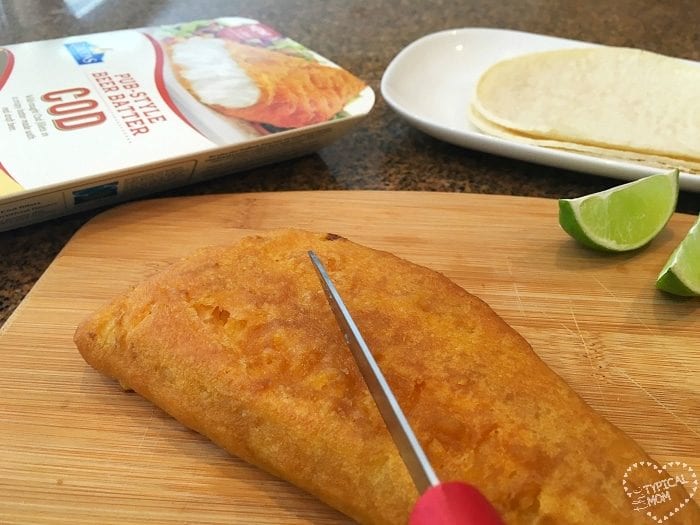 I usually cut the fish diagonally once so it fits better in the corn tortillas, add our cabbage mixture, spoon on some yummy white fish sauce and believe me they don't last long in our house!!
For more info. on Gorton's gourmet fillets you can Like Gorton's on Facebook and take a look at this fun video about the cod we used too!  I hope this gave you a new meal idea to try with your family…let me know how it turns out!