This is how to make homemade mayonnaise and Mexican mayonnaise from scratch or with store bought mayo too! Easy step by step with a tang inside fish tacos or use a bit when making our mayonnaise biscuits with dinner.
Lime mayonnaise, often referred to as Mexican crema or Mexican sour cream is a variation of commonly used in this cuisine. While it shares some similarities with the traditional type, this is similar to our Cilantro Lime Sauce but with a creamier texture. The main difference you can detect in this is lime juice. This is an easy way to add a tangy and zesty flavor to this popular condiment.
Mayonnaise Mexican
This citrusy element sets it apart from traditional mayo. It may be seasoned with various ingredients, such as garlic, salt, and occasionally spices like chili or jalapeno powder or cayenne pepper too. These seasonings give it a distinct traditional flavor. Made at home you can then adjust the heat.
There are a number of different recipes you would want to use this in to add lots of flavor and a bit of zing. Traditionally you would find it in creamy dishes, inside tacos with Mexican Shredded Chicken and cheeses too.
This is an essential component of elote, a popular street food made from grilled corn slathered with mayo, chili powder, and cheese. Many times I will double this recipe if I know I am going to make a few things that week or two. Each batch needs 1 egg yolk so just plan accordingly.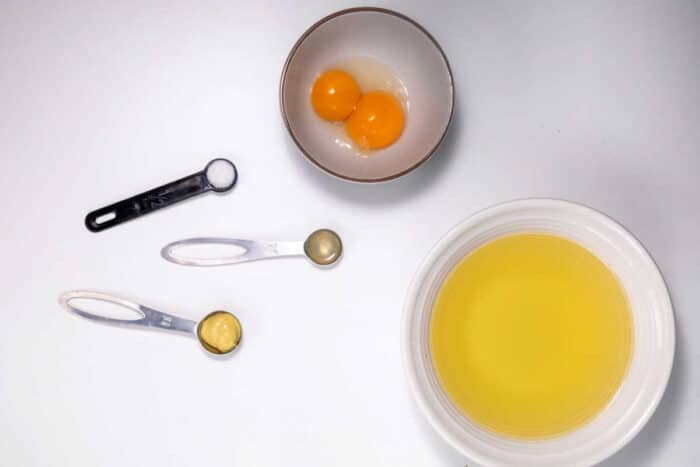 Copycat Best Foods Mayonnaise
This brand of mayonnaise is marketed as Hellmann's in other regions. These are two brands owned by the same parent company and produce nearly identical mayonnaise products. Their mayonnaise is widely recognized and favored for its rich, creamy, and classic flavor.
It's a common topping or addition inside burritos, tortas and tacos adding creaminess and a hint of citrusy flavor.
Used as a dipping sauce for seafood, such as shrimp or fish tacos.
Great as a base for creamy dips and dressings, especially when combined with other ingredients like salsa, herbs, or avocado.
There are different brands and variations of Mexican mayonnaise available, so the flavor and texture may vary slightly from one product to another. Some Mexican mayonnaise products are labeled as "crema" or "sour cream" and are intended to be used as both a condiment and a cooking ingredient.
A popular condiment in Mexican cuisine known for its creaminess, tangy flavor, and versatility in various dishes. It adds a unique twist to the traditional and great on traditional dishes they serve such as street corn.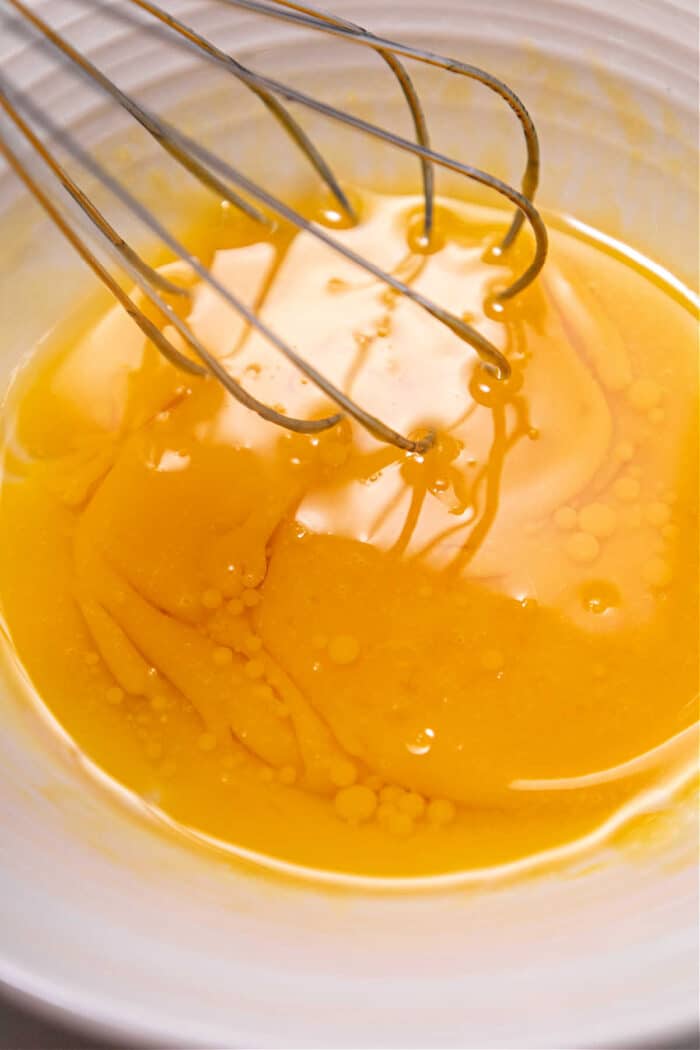 Does Mayonnaise Have Dairy?
It's important to note that while mayonnaise itself doesn't contain dairy, some store-bought or homemade mayo based products and salad dressings may include dairy or dairy ingredients for additional flavorings.
Always check the ingredient label if you have concerns about this especially if you have lactose intolerance or a dairy allergy.
If you're looking for dairy-free mayo or vegan alternatives, there are many commercial options available that use plant-based ingredients like pea protein or soy protein instead of eggs. OR you can make your own substituting what you can ingest.
Heavy Duty Mayonnaise
This terms refers to a thicker, richer, or more robust condiment than the typical store bought varieties. It is typically creamier and thicker than the regular version. It may have a higher fat content and a richer flavor profile.
You would make this with an extra egg yolk which will result in a thicker and more luxurious texture. You may find that it can have a stronger taste, with a more tanginess compared to standard. Just add with the 1 required to make this version below.
How to Make Mayonnaise
You will want a food processor to get the ideal texture and get it done quickly. You can use a whisk but it takes a decent amount of elbow grease, speed and takes longer. Fresh is always best in or on our Mayonnaise Rolls. I think it is delicious refrigerated to cool for 1 hour before serving personally.
When storing leftovers it is perishable, so it must be stored in the refrigerator to keep it safe and fresh. As soon as you've made it, transfer it to an airtight container with a tight fitting lid. It typically lasts for about 1 to 2 weeks.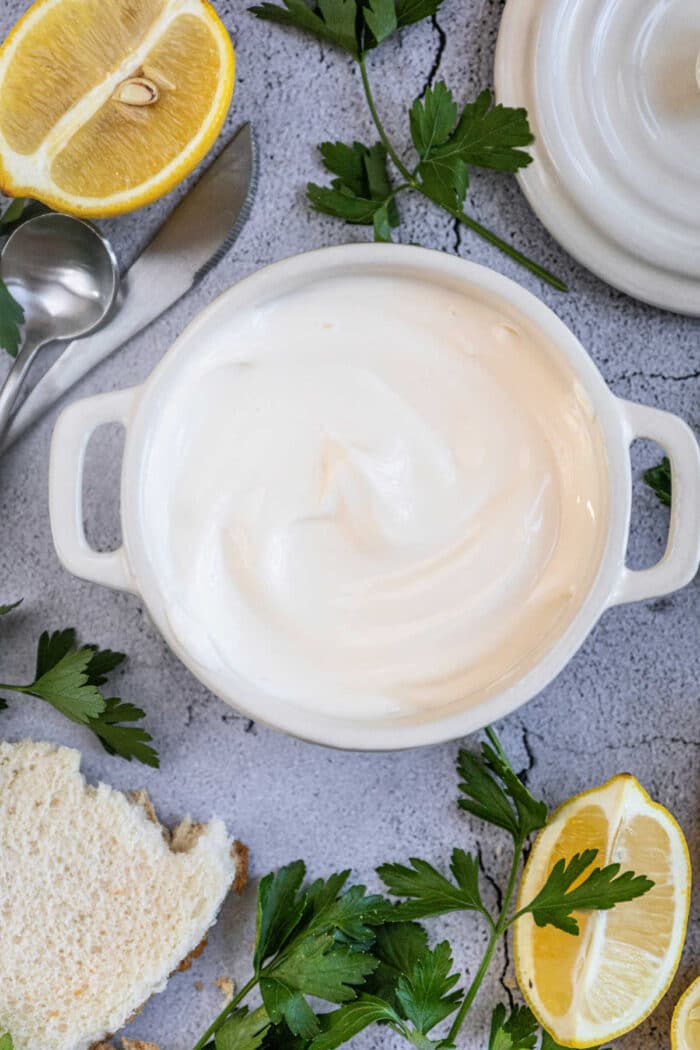 Want to see a few of my favorite things that I am totally obsessed with?? Take a peek and see how many you might already have…twinsies!
Looking for more easy family recipes and tips? LIKE The Typical Mom Facebook page?
Then sign up for my free newsletter, and follow me on Pinterest! 😉
***** If you LOVED this recipe give it 5 Stars below and let everyone know what you thought about it. 😉
Mexican Mayonnaise
This is how to make homemade mayonnaise and Mexican mayonnaise from scratch or with store bought mayo too! Easy step by step with a tang.
Instructions
Add room temperature egg yolk to food processor and mix for 20 seconds, then add salt, vinegar and dijon for another 20 seconds together.

Scrape sides and this part needs to be consistent and VERY slow. Turn processor on again and very slowly add the oil in and watch as it thickens, continuing to slowly slowly adding it to incorporate together and become the texture of mayo. Enjoy.

**** If you are making Mexican you will add the seasonings and lime juice once oil is incorporated completely adding slowly with the juice during an additional 10 seconds.

Scrape down sides and taste. If you want a bit more heat, salt or lime juice to thin out do so at this time folding together with a spatula until it is just right for you.
Nutrition Facts
Mexican Mayonnaise
Amount Per Serving (1 oz)
Calories 206
Calories from Fat 207
% Daily Value*
Fat 23g35%
Cholesterol 19mg6%
Sodium 253mg11%
Potassium 11mg0%
Carbohydrates 0.3g0%
Protein 0.4g1%
Vitamin A 121IU2%
Vitamin C 0.2mg0%
Calcium 4mg0%
Iron 0.1mg1%
* Percent Daily Values are based on a 2000 calorie diet.