Air fryer mahi mahi comes out perfectly flaky inside with a bit of a crisp on the outside. Buttery and fork tender it's faster than how long to bake mahi mahi and you don't have to heat up your house either.
If you haven't tried cooking air fryer mahi mahi yet, it turns out fabulous! Simple with just butter, salt and pepper is all you really need for this healthy meal. Give this easy air fryer recipe a whirl this week. (affiliate links present, originally published 6/21)
Mahi Mahi Air Fryer
We have made all sorts of air fryer fish recipes here on The Typical Mom blog. It's a food all of us love and is great for us too so it's a win win. I mean anything out of the sea is super healthy for you and your heart to eat. Starting your kids out young serving this and they will become lovers of all swimmers too.
We started with fresh air fryer tilapia and that was amazing. Figured any type would work just as well so whenever I happened upon a sale I tried something new. Mahi is one of my faves since I lived in Hawaii throughout my childhood and it was served often so here it is.
FIRST – You should sign up for my free newsletter so you get new posts emailed to you twice a week and never miss out on anything! If you love air fryer recipes too, here are some resources to start with: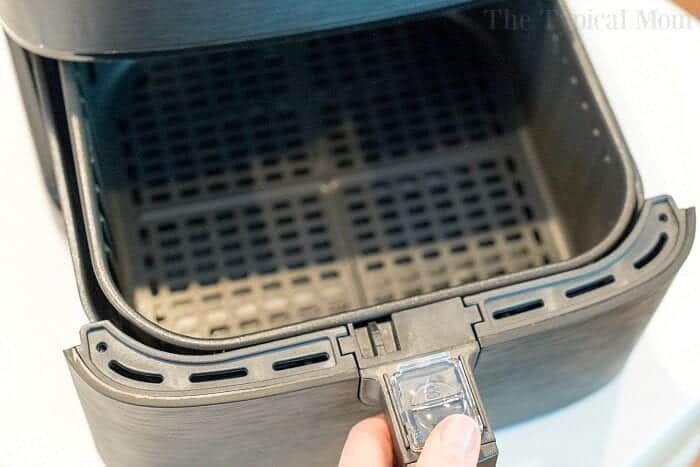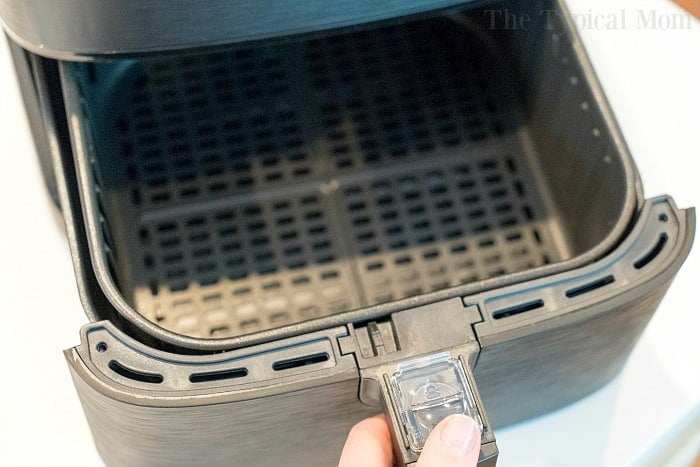 Air Fryer White Fish
If you found another type of white fish at the store you wanted to make, the timing would most likely work for that too. The biggest difference would be the thickness of course. Typically the middle is thick and ends are thinner.
To fit inside your air fryer basket you'll likely need to slice a large piece in half as we did with our air fryer catfish. Do this at the thickest spot so it cooks evenly. For a much quicker cook time you could follow our air fryer fish nuggets recipe.
Those 2 are lightly breaded and this is not though. Each one is quite wonderful, you should really try them all. We will share how to air fry mahi mahi below. Faster than the oven with a bit of crisp on the edges which is really nice.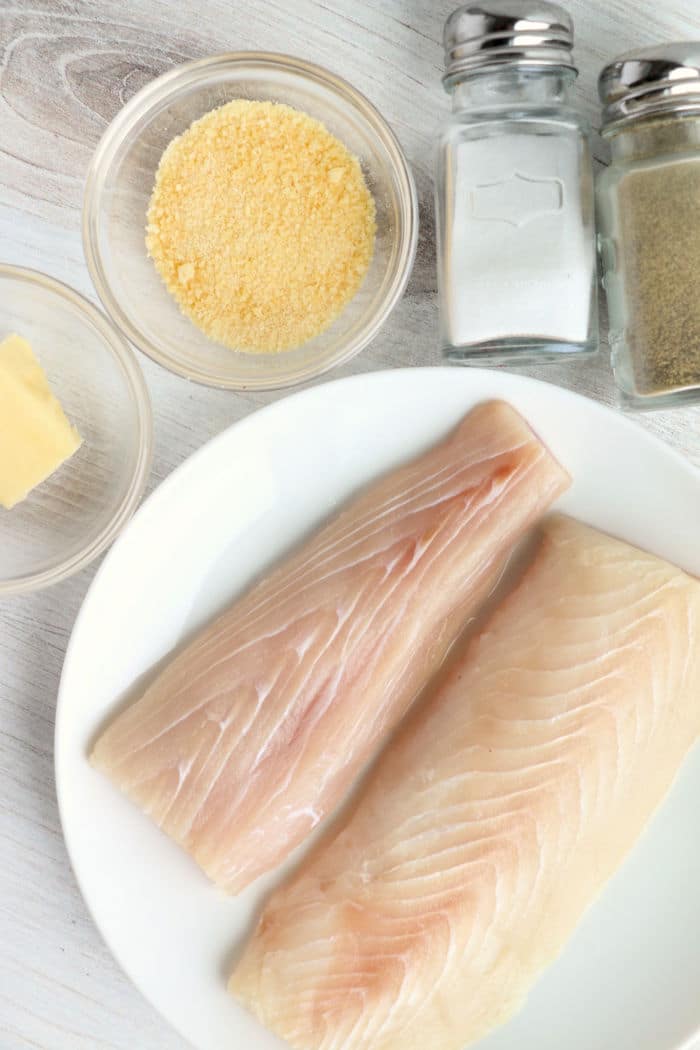 How long to Cook Frozen Mahi Mahi in Air Fryer
SO I figured out how to make frozen fish in air fryer and shared that with y'all too. Really, you couldn't tell the difference which was great because nobody knew I hadn't defrosted it beforehand. If yours is still rock hard you'd want to use that timing and those instructions.
What does mahi mahi taste like?
It has a firmer texture compared to other fillets with a mild flavor. If you would compare it to another it would be most similar to the taste of swordfish.
What are some tips for cooking mahi mahi?
1. Mahi mahi is a delicate fish, so it is important to not overcook it.
2. Mahi fillets can be cooked with a variety of flavors, so experiment with different seasonings to find your favorite.
3. This white fish is versatile where it can be served with a variety of sides, such as rice, potatoes, or vegetables
How to Cook Mahi Mahi
If you have only made this in the oven you're in for a great surprise. Not only is it faster as it only takes 5 minutes to preheat, but it also doesn't heat up your whole house in the summertime. I love how you get a bit of crisp on the outside too in your Foodi or other Cosori.
The biggest variation on the flavor of this fish would be what you add to the outside. Butter is a must when it comes to cooking white fish in general, then comes your favorite seasonings.
Salt and black pepper is basic to season mahi mahi fillets but Old Bay is one of my favorites to add too.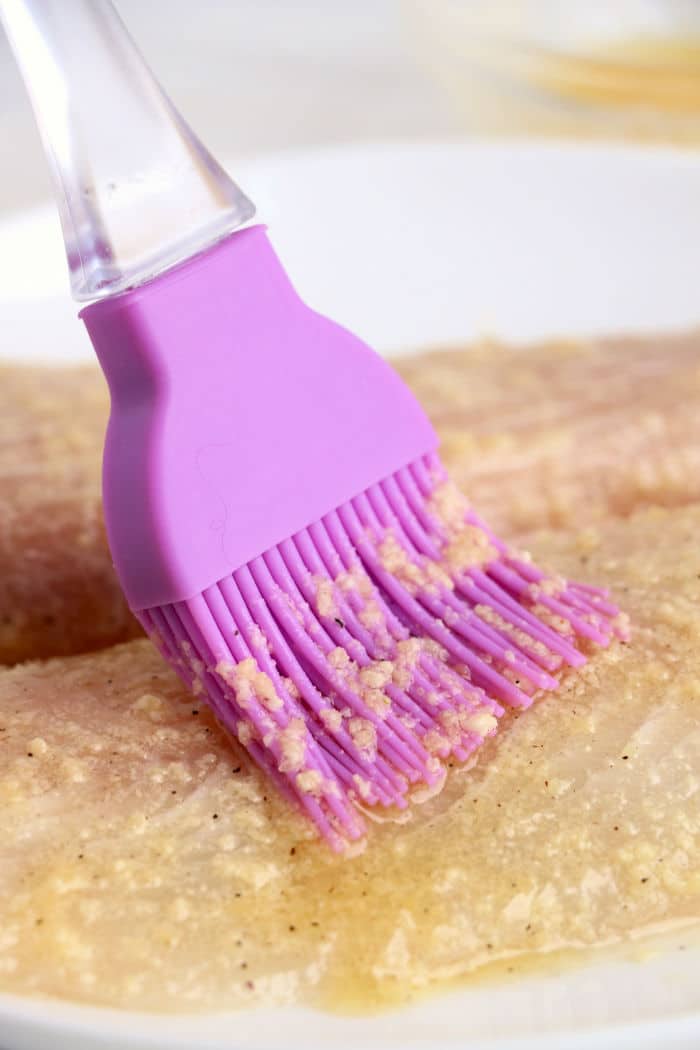 How Long to Cook Mahi Mahi
Using this method it only takes about 12 minutes! When it comes to cooking seafood there is a range of how done you want it. Unlike salmon where some (like my husband) prefer it a bit more rare, this variety should be cooked all the way through.
Always spray the basket with non stick olive oil cooking spray to avoid sticking, and for an easier cleanup later. This is for fresh or defrosted, if you need to cook frozen fish in air fryer refer to these directions instead.
Melted butter will get the outside golden brown and there's really no need to flip it halfway through. I actually recommend you don't because it will likely start to break apart and become a mess.
Air Fry Mahi Mahi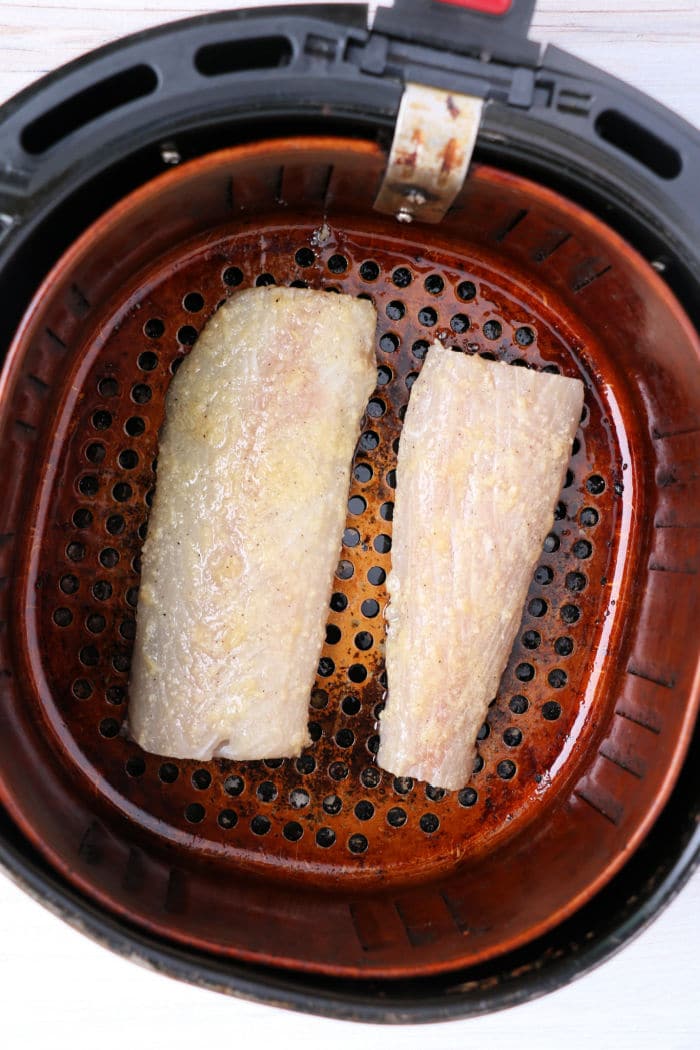 How do you know when mahi mahi is done?
No matter how you cook or grill it you should check the temperature or just use a fork and ensure the middle is tender. 137 degrees F is the internal temperature recommended. I typically don't use a thermometer for fish.
If you just take a fork and try to cut it with the side and it goes through smoothly and easily it is likely done. Look in the center to see if it is white too vs. still a bit transluscent. From there you can enjoy it as is, with white rice or with some tartar sauce for dipping. It is a light dish for dinnertime that even kids love.
We used 2 fillets fresh (or defrosted, 6 oz. each)
Butter that has been melted
Shred some parmesan cheese on a paper towel, creates great flavor
1/2 tsp salt
Pinch of pepper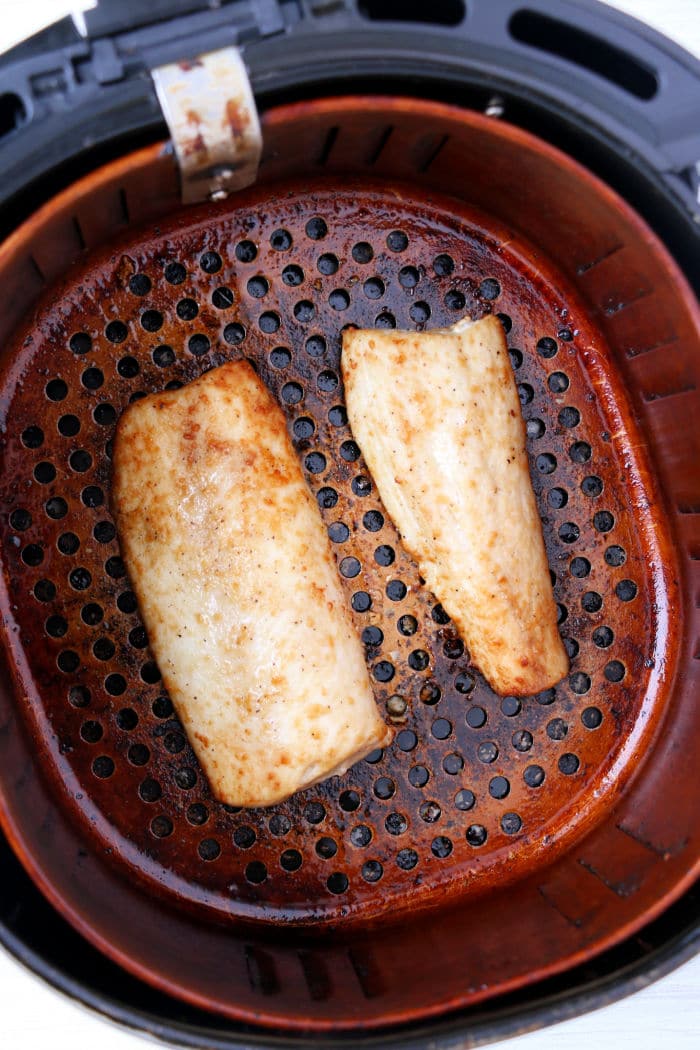 Ninja Foodi Mahi Mahi
If you love mahi mahi this will likely become your favorite delicious air fryer recipe for the month. 😉 You can jump to recipe that is printable below or peek at our quick step by steps below: Spray basket with non stick cooking oil and place fillets inside without overlapping the pieces.
In a bowl mix your melted butter, parmesan cheese (optional), salt and pepper together.
Brush this on top of your fish filets.
Air fry at 350 degrees F for 12 to 14 until they are lightly brown on top and is inside is fork tender.
Keep in mind that the larger the piece(s) the longer it will take. May take up to 15 minutes if they're quite thick. With preheating you'd need 20 minutes total to make these. Make air fryer tater tots as a side dish with this!
Love all things swimming in the sea and want other ideas after this one?? Try our air fryer fried shrimp and/or a few air fryer fish tacos on Tuesdays!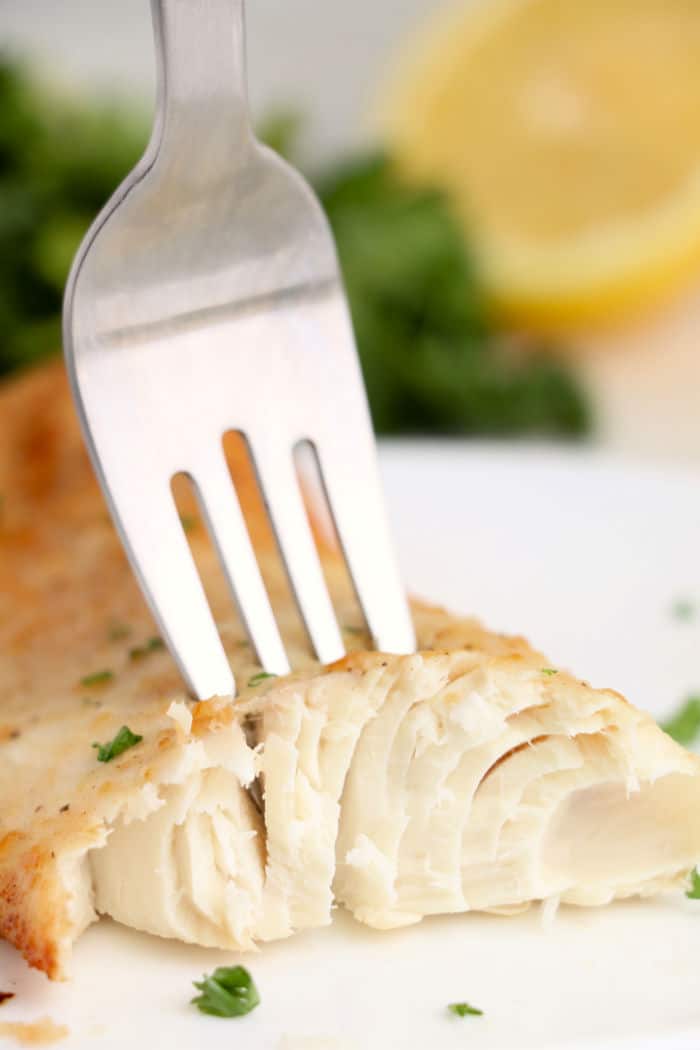 Want to see a few of my favorite things that I am totally obsessed with?? Take a peek and see how many you might already have…twinsies!
Looking for more easy family recipes and tips? LIKE The Typical Mom Facebook page?
Then sign up for my free newsletter, and follow me on Pinterest! 😉
***** If you LOVED this recipe give it 5 Stars below and let everyone know what you thought about it. 😉
Air Fryer Mahi Mahi
Air fryer mahi mahi comes out perfectly flaky inside with a bit of a crisp on the outside. Buttery and fork tender it's the best fish recipe.
Instructions
Spray basket with non stick spray and place fillets inside without overlapping.

In a bowl mix melted butter, parmesan cheese, salt and pepper together.

Air fry at 350 degrees F fpr 12-14 until fish lightly browns on top and is fork tender when tested.
Nutrition Facts
Air Fryer Mahi Mahi
Amount Per Serving (2 oz)
Calories 270
Calories from Fat 135
% Daily Value*
Fat 15g23%
Cholesterol 159mg53%
Sodium 929mg40%
Potassium 732mg21%
Carbohydrates 1g0%
Protein 33g66%
Vitamin A 711IU14%
Calcium 67mg7%
Iron 2mg11%
* Percent Daily Values are based on a 2000 calorie diet.