Looking for outdoor activities for kids that are fun??!! Here are a bunch of screen free crafts we love to do together, and how to make clean up easier too.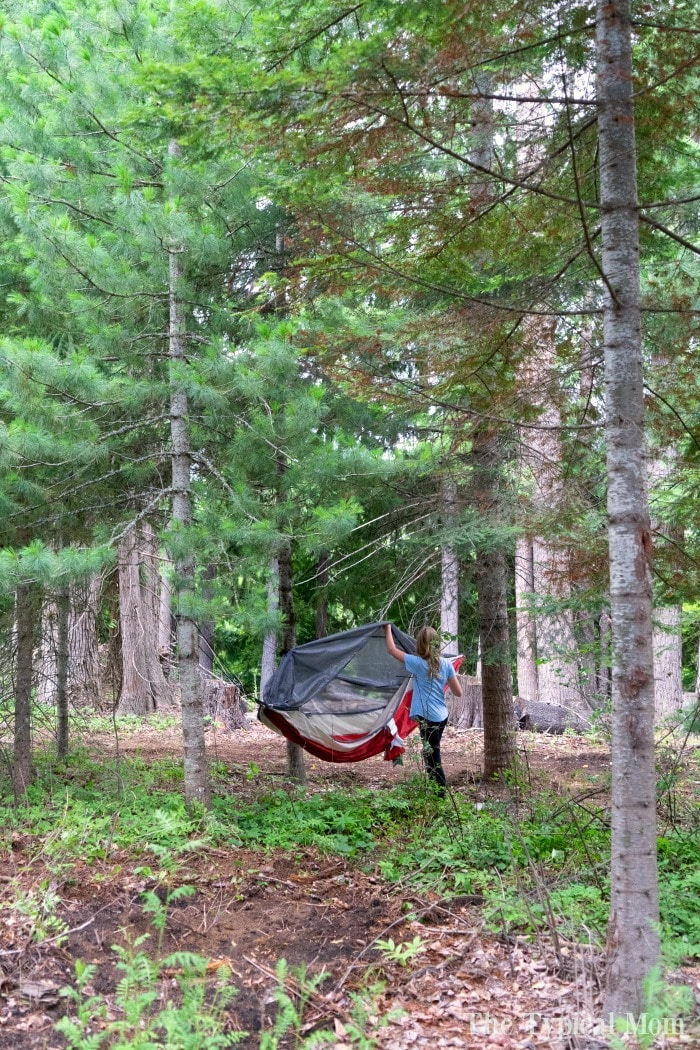 There are lots of screen free outdoor activities for kids they will enjoy! Depending on the weather and age of your children you can find lots of fun near you, and create more on your own. Special thanks goes out to Speed Queen for sponsoring this post so we could share our tips with you.
Of course you can search the web for outdoor activities for kids near me and often times camps will show up. These will likely charge a fee, but will give your children a chance to learn new skills, and meet new friends.
Best outdoor activities for kids
However, there are TONS of things you can create on your own once you step out your front door!
But first, let's get on some comfortable clothes and DO NOT worry about them coming home filthy dirty. That is part of the fun! I will show you how to get everything clean with our Speed Queen machines at the end of the day later. 😉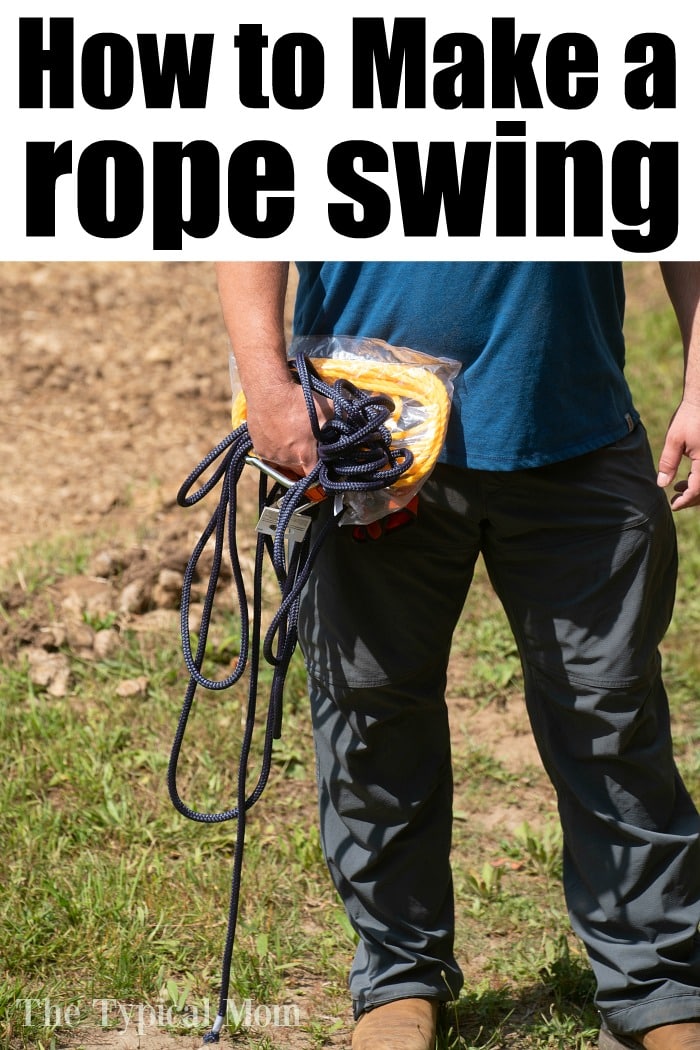 How to make a rope swing.
First, find a good tree. Preferably one with a thick branch hanging out, but if not you can just use the trunk and swing outward.
Then remove all the branches below it that may impede the rope from swinging well.
Attach a caribeaner to the end with a knot and throw the rope over the branch.
Clip it to the rope you're holding and pull it so it's now attached to the branch or high up on to the trunk with a branch holding it up.
Tie a large stick to the end to use for a seat or platform to stand on.
Swing away!!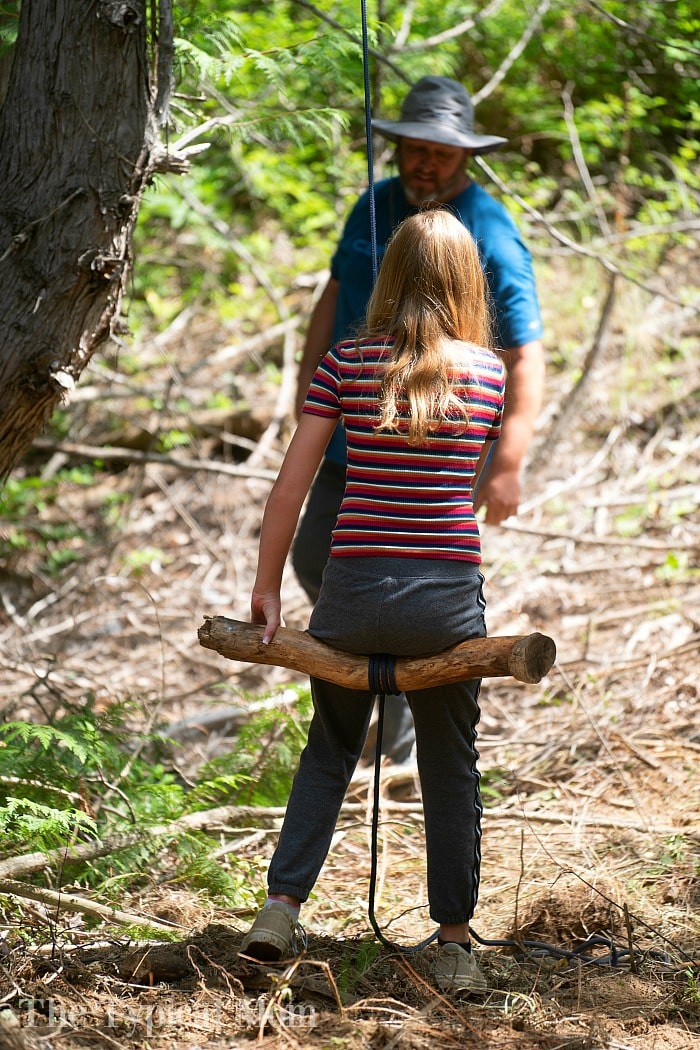 DIY rope swing
Have an avid reader or a child who loves to just get away and enjoy the peacefulness?
A hammock is a great idea!
You will probably enjoy this too, so everyone in the family will get lots of use out of this.
Just find two trees and fasten the ends to each trunk.
If you're in a wooded area like we are here, a style with a mosquito net is a great idea.
Creating a reading nook is great too.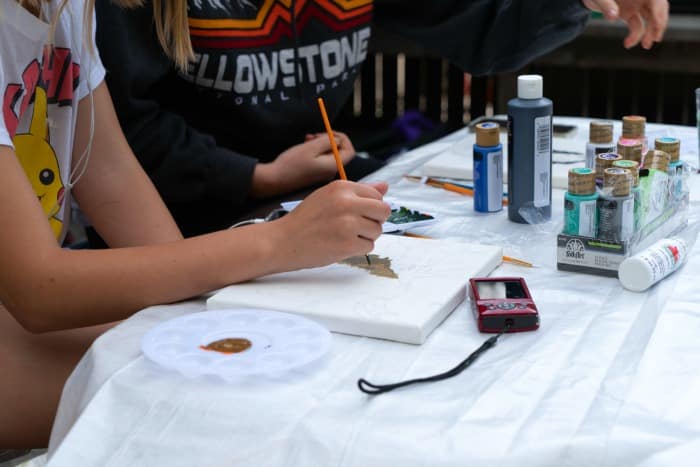 What are the best outdoor activities for kids
Have an artistic child? There are lots of nature crafts for kids they can do!
We create a summer to do list at the end of May to plan our summertime activities.
They can play tic tac toe with 4 sticks for the board and rocks for the markers.
Tag is free and mine can spend hours playing it amongst the trees.
Geocaching is a fun outdoor "game" of sorts that is available around the US.
Create a Spring Break Staycation.
One thing my kids love to do it to go on a nature scavenger hunt for fun.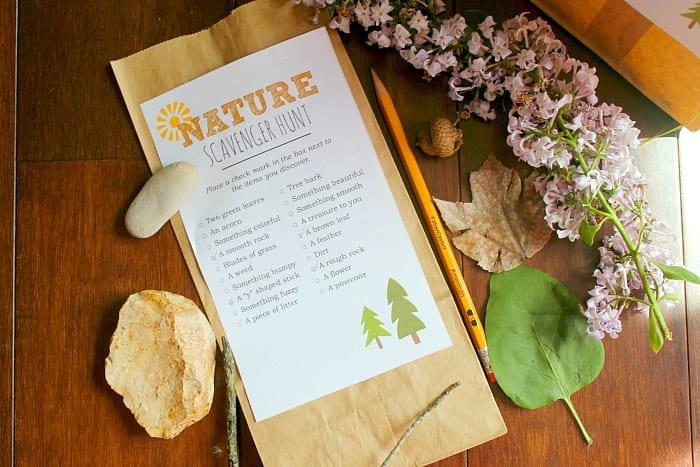 Hide and seek is an oldie but goodie.
You can work together to build a tree house!
Collect flowers and learn how to press them in books.
Painting rocks can be fun, and then trading them with friends!

Or buy small canvases at the store, paint what they see outside, and decorate their walls at home with them.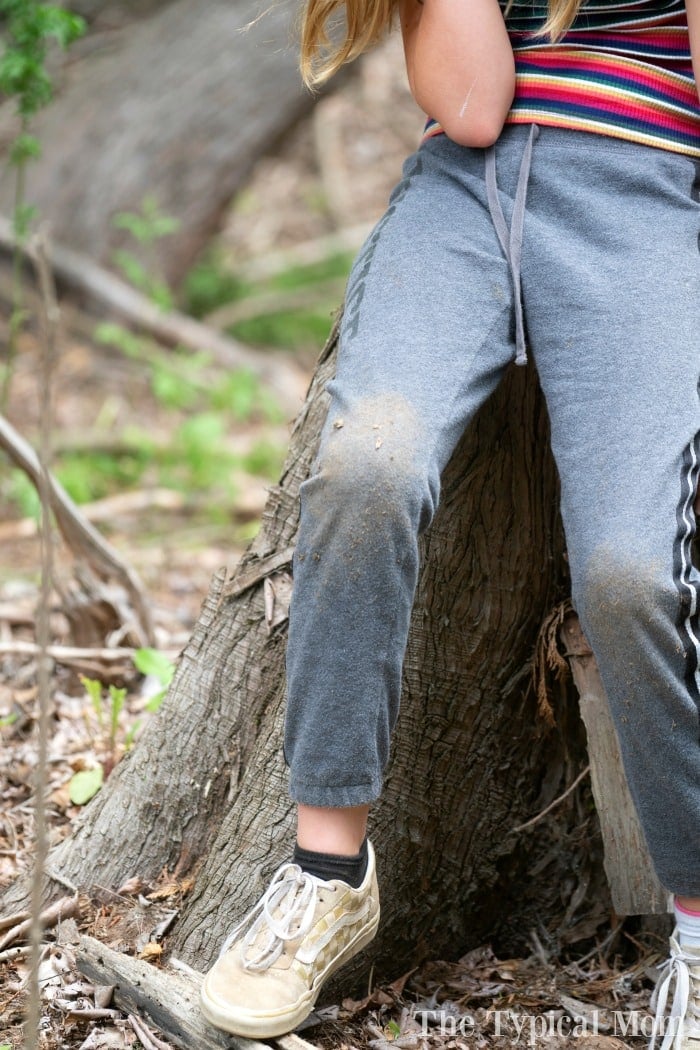 Yes, they will come home dirty like this and need a bath or shower badly! Their shoes will need a good washing too. NO worries when you have the best washer and dryer that cleans it all!
How to wash tennis shoes
Remove shoe laces, you can put those in separately.
Add liquid detergent and your shoes to your Speed Queen washing machine.
Set machine to the delicate cycle using cold water.

With this machine you can even set the soil level to Heavy for a day like this!

After the cycle ends let your shoes air dry before wearing them.

Putting them outside on the porch helps the process go faster.

You can also put them on a dryer rack inside your machine and use the air dry function.

Here's another cleaning technique you can try.
How to keep towels soft
Well first, you need a great dryer like ours!
Cut back on the amount of detergent you use.
Towels sometimes feel stiff because they start to build up a soapy residue.
Always wash them in warm water. This will get off the dirt, but not break down the fabric.
Don't always use detergent.

Instead, every so often mix 1/2 a cup of baking soda with your normal amount of detergent.
Then wash and dry as usual.

Lighten your load with fewer towels so your machine can really wash and rinse each one well.
Alternate between air drying and tumble drying. This will help maintain the integrity of the fibers and keep your towels fluffy and soft!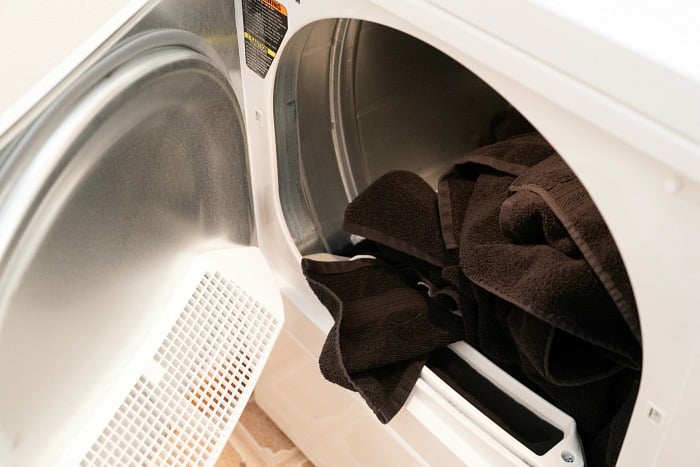 Do you have a machine that does a great job of washing and drying ALL the things??!! If you have a few kids and feel like your laundry needs a bit of a pick me up when it comes to cleaning REALLY well, the Speed Queen washer and dryer have worked so well for the 5 of us.
And NOW for a limited time they're offering a 10 year warranty on their machines!! That is unheard of in this industry.
Find more information about Speed Queen washing machines and dryers on their website.