It is that time of year again!! The sun is warming everything back up, and the garden is ready to be replenished….what should we plant this year we thought?? Some of our favorites had survived but a few other plants just didn't make it so it was time to create a few gardening activities for kids that would yield something yummy….this is what we came up with! 😉 Special thanks goes out to Tree Top for sponsoring this post, and getting our Kids Gardening again.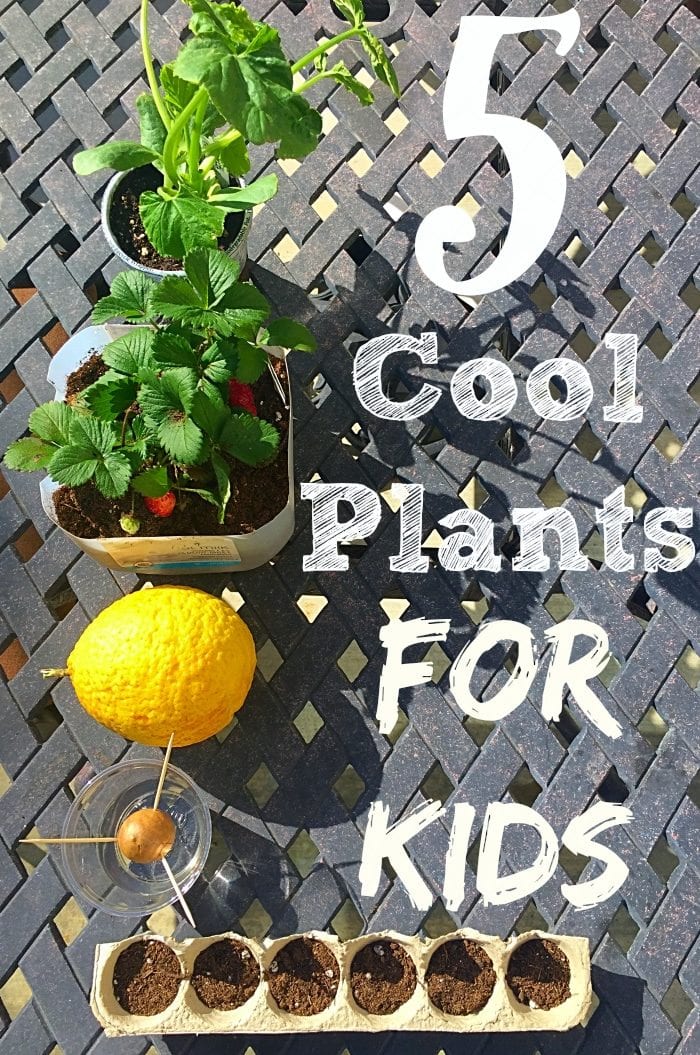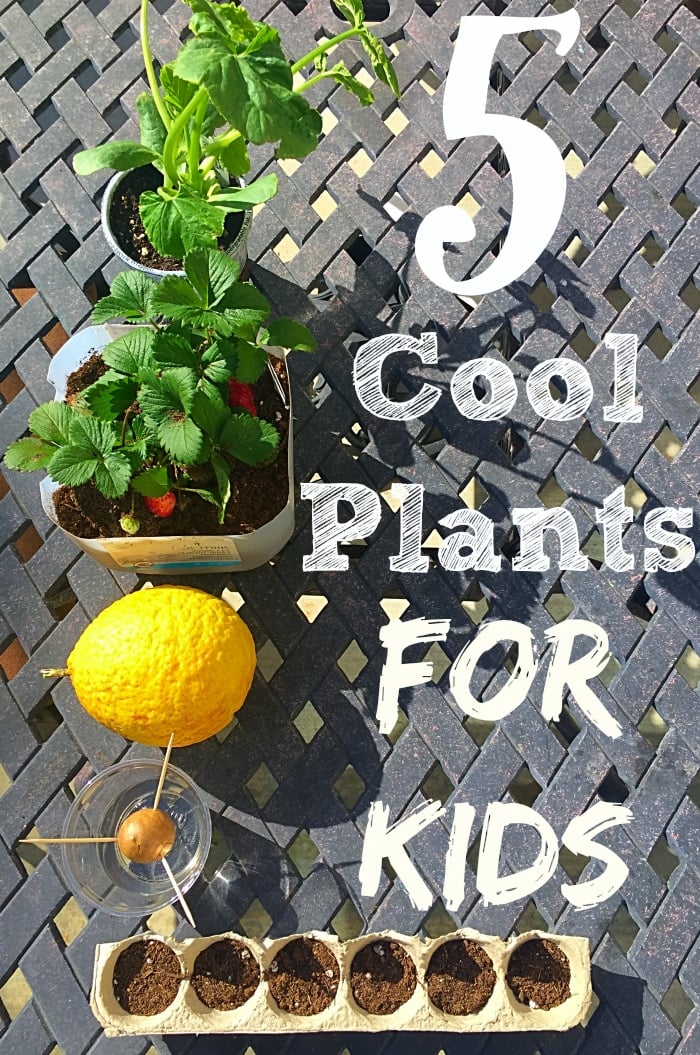 We have so much fun getting our hands dirty, and thinking of all the wonderful things our garden will bring for us each year. One year we grew a zucchini that was 16″ long….seriously!! I had so many zucchini that year that I had to search for more and more recipes, and not only did we have zucchini every night for dinner but we had it for dessert too (we found out we absolutely love zucchini bread with pineapple that year)! It is fun for kids to see things grow from start to finish. Some plants are more "kid friendly" than others because they either grow quickly (kids aren't patient), or they just "look cool"!! Here are a few suggestions of ours! 😉
Gardening ideas for kids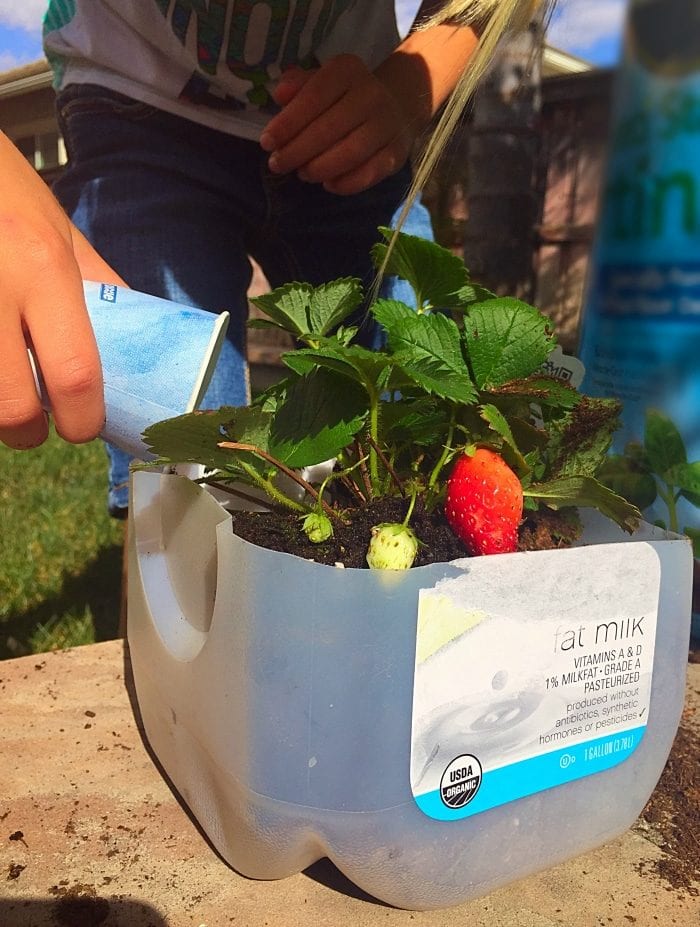 #1 – Plant Strawberries – Let's face it….everyone loves strawberries!! You can usually find small strawberry plants that have already started to sprout, some may even have a few pieces of fruit on them. It is fun to have plants in a few different stages so kids don't get discouraged as they wait for something to grow. We found a few small plants that had just begun growing, and transplanted them in a milk jug that we cut in half and put a few holes in the bottom to drain(we love repurposing things if at all possible)! This is a fun plant for kids!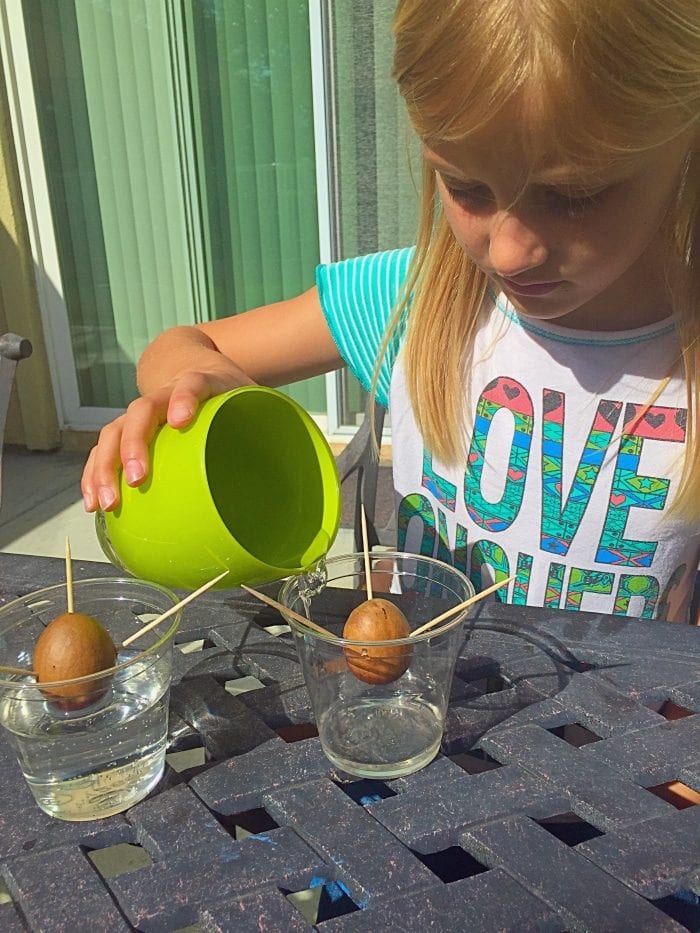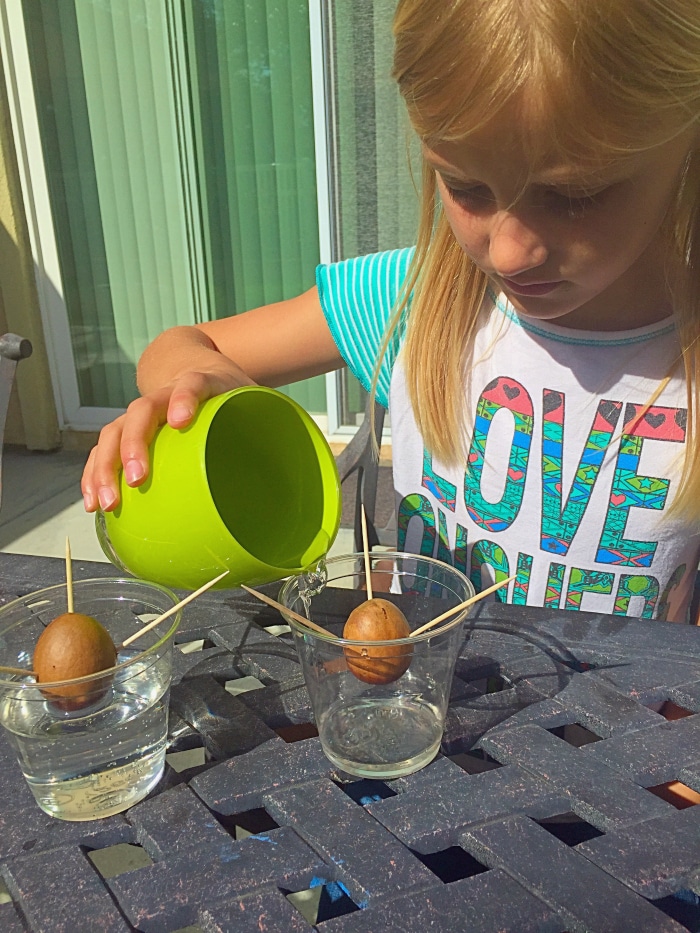 #2 – Avocado Plant – Now this is a fun one to do. Not only do we LOVE avocados, but there is nothing like watching this seed turn into a plant! All you need are plastic cups (I like ones that you can see thru so you can begin to see the roots grow), 3 toothpicks per seed, water, and the seeds themselves. Once you remove them from the avocado and rinse the seeds off the outside is a bit soft. Just push the 3 toothpicks into the sides of the pit about 1/3″ in so that they are tilted upwards as you can see here.  Then set it on top of the cup and fill it up with water until it touches the bottom of the seed. After a few days you may need to add a bit more water….then just wait for it to sprout!!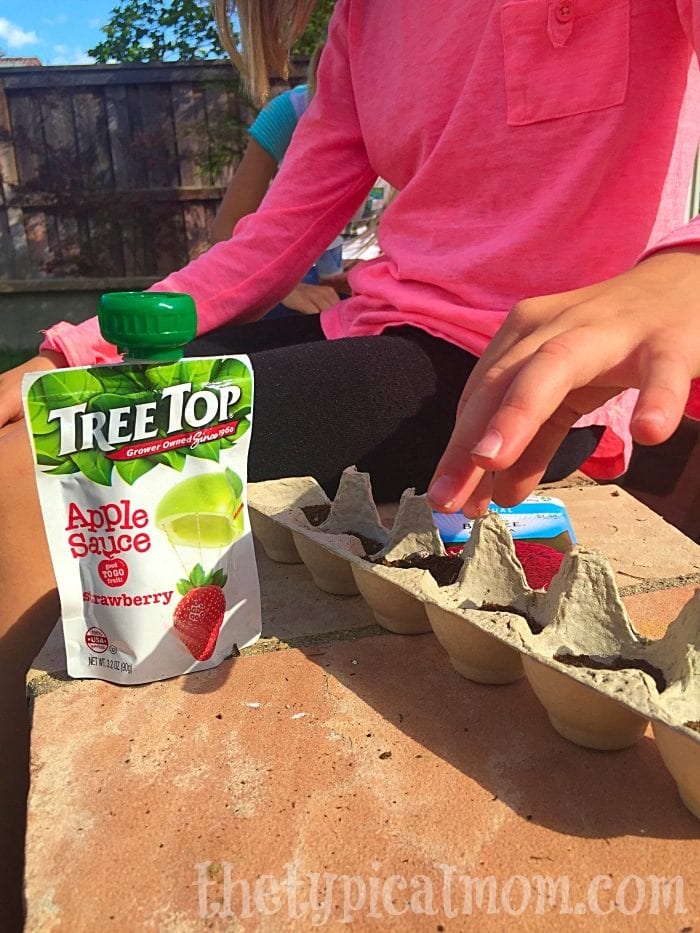 #3 – Plant Seeds – It is fun watching a flower grow from a teeny tiny seed all the way to a sweet smelling flower! Right about now it was time for a snack break, thus the Tree Top Apple Sauce pouch in the picture….always ready to grab and go when we are doing a project, it's a nutritious snack, and my kids just love them! We found out Tree Top is teaming up with KidsGardening.org too so it's a perfect snack for our gardening activity at home. 😉 I allowed both girls to choose which flower seeds they'd like. Then I cut an egg carton down the center so it created 6 small "flower pots" to plant their seeds in(yes we got to repurpose again….woohoo)! Watching seeds grow is really fun!
#4 – Fruit Tree – Fruit trees are fun to plant in your back yard….lemon and apple trees are probably the most fun! Everyone loves apples. Just pick them off the tree, rinse them off, and you have a yummy and healthy treat. Lemon trees are fun too because they yield a lot of fruit (sometimes BIG ones like the one my little one is holding), and it is fun to make lemonade or have a lemonade stand! Of course this isn't something that will grow in a few weeks like some of the others, but if you have the room for a fruit tree I'd recommend buying one that is beginning to mature, and by the next year you should have some fruit to eat!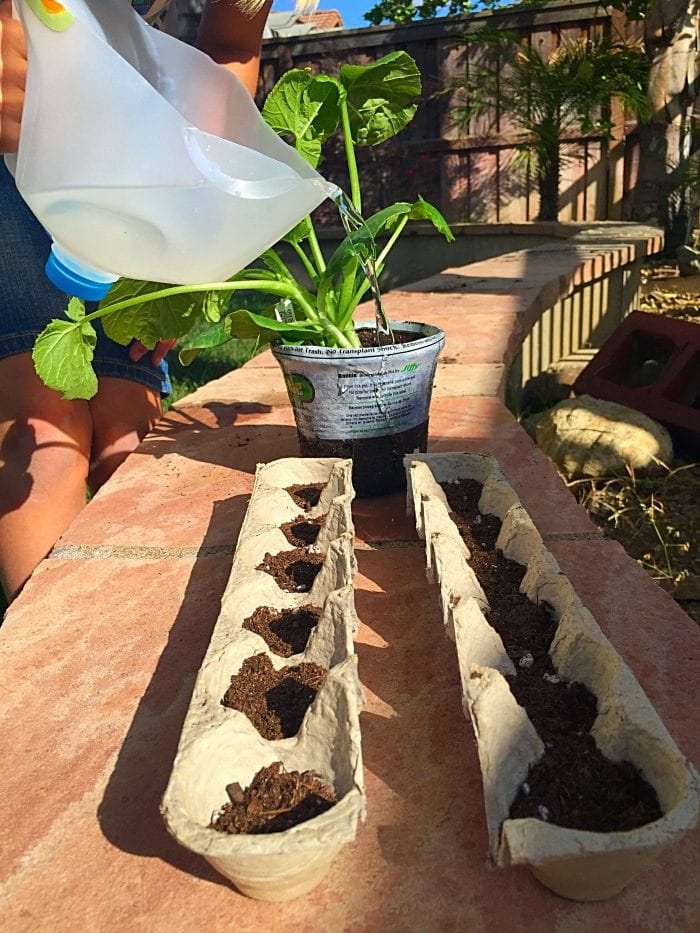 #5 – Vegetable Plant – We love to plant zucchini every year….did I mention how much we love them? 😉 There are several reasons I suggest planting vegetables. If your kids aren't big vegetable eaters this is a great way to get them to try them more willingly. If your child is involved in actually growing the squash, tomatoes, or other vegetables, they are much more likely to want to try them because "I grew it myself!" My kids weren't big zucchini lovers, but after the Summer we had so many we didn't know what to do with all of them they grew to like the taste (I guess eating anything every day for weeks would do that to a person…he he). Another reason vegetables are great when gardening with kids is they grow pretty quickly (we all know how impatient kids are so this is important)!

This is a sponsored post written by me on behalf of Tree Top.