Best air fryer vegetables you will ever make are here! No breading, just seasonings and mixed vegetables cooked to perfection. A healthy side dish fave.
OH MY goodness did these air fryer vegetables turn out good!! Using mushrooms, zucchini, yellow squash and an onion this time they came out perfectly tender with a bit of crisp on the edges. On our air fryer recipe rotation for sure now. (originally published 9/19, affiliate links present)
Air Fryer Veggies
I literally threw them together one night when we needed a healthy side dish and was surprised at how much my kids actually loved them. The next week I added protein and air fryer chicken and vegetables was created too!
Now we make them 2- 3 times each week because they're so good. I typically use the same mixture as you see here with mushrooms, yellow squash, zucchini and onions. They are always in season and usually inexpensive. Trick is to use a combination that will cook at the same pace so they are done at the same time.
FIRST – You should sign up for my free newsletter so you get new posts emailed to you twice a week and never miss out on anything! If you love air fryer recipes too, here are some resources to start with: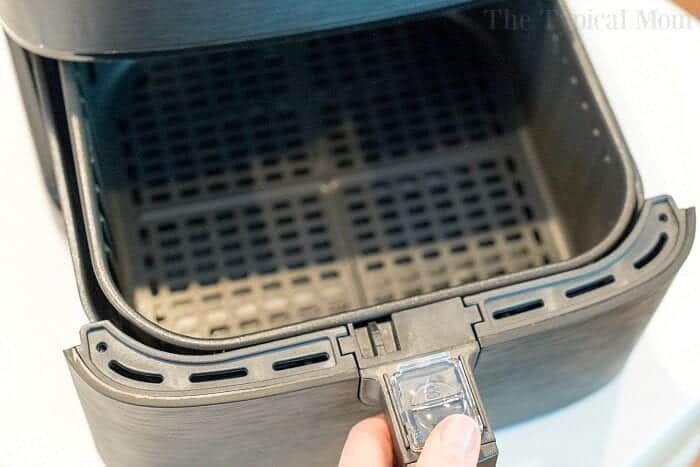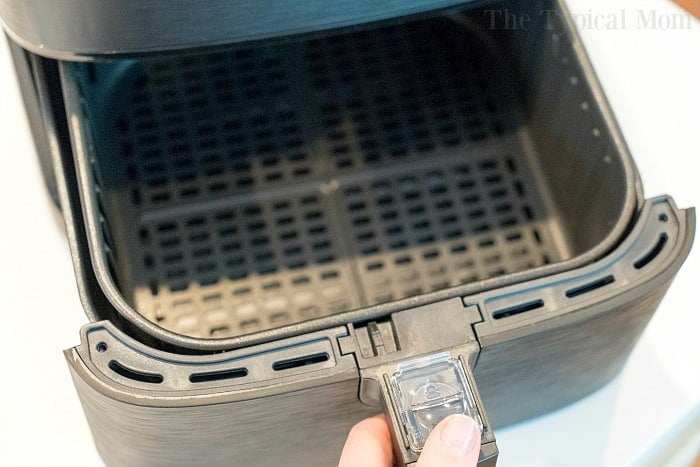 Air Fry Vegetable Recipe
If you live in a smaller town like we do you have to kinda' go with the flow. Yes I go to the supermarket with a grocery list but I have to be flexible. One time zucchini was like 4 dollars a pound. What??? So that was a hard no and I just grabbed bell peppers instead.
That is a good substitution if they're of your liking. There are usually a few different colors and cut into smaller chunks they'll soften nicely with the others. I think colorful is the way to go especially if you have kids at home. They definitely eat with their eyes so a pretty dish will be tried over something bland.
Oh that is another tip, slice all your pieces about the same thickness. That goes kinda' without saying but obviously if one was 1/2″ and the other was 1/4″ thick the textures will be different. You may want that when it comes to sliced onions though. I like shreds in a sense to add flavor but not be crunchy.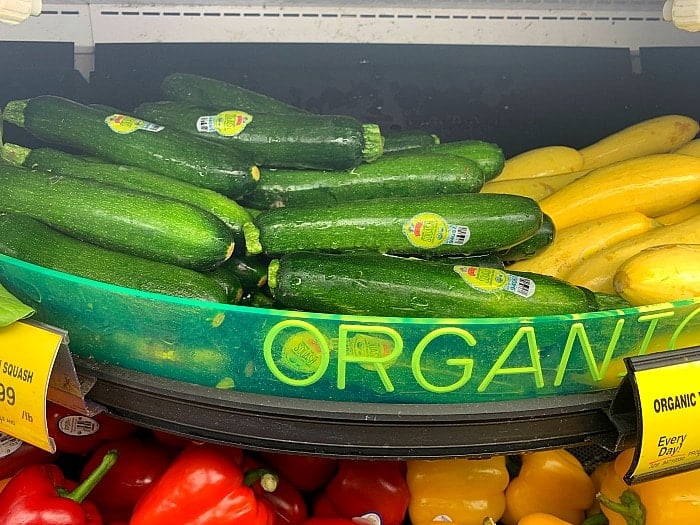 Vegetables in Air Fryer
We made them for the first time in our Foodi grill after making brats. Watch our video showing you how we made this yummy meal. Later on I added instructions here for air fryer frozen vegetables, because sometimes we get forgetful. Fresh is better but it's nice to have both.
This was the first time using my new Ninja Foodi Grill.
You can see below how I made 6 brats and then these mixed vegetables.
The perfect meal I tell you!
You can use any electric air fryer or Ninja Foodi machine you have though. Even some convection ovens offer an air fry feature now! The biggest difference between then all would be the size and shape of the basket. Some are round and others like you see here are a square. I prefer the latter but to each their own.
Typically you do not want your food to overlap typically but with this as long as you toss them a few times thru the cook time you're all good. It would take forever to get a decent batch done if you put them all in a single layer, I mean let's be honest.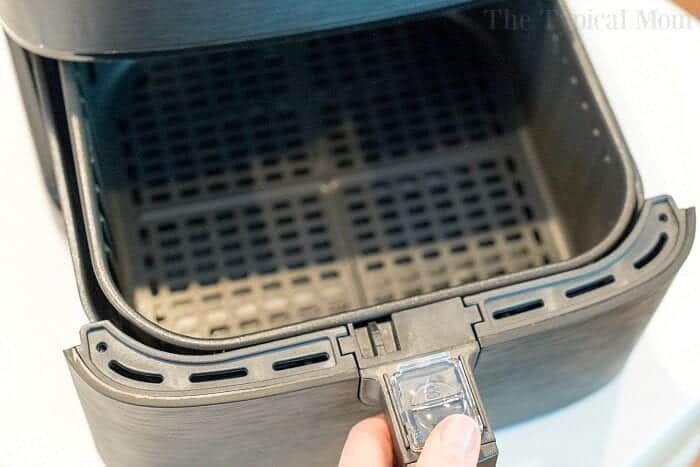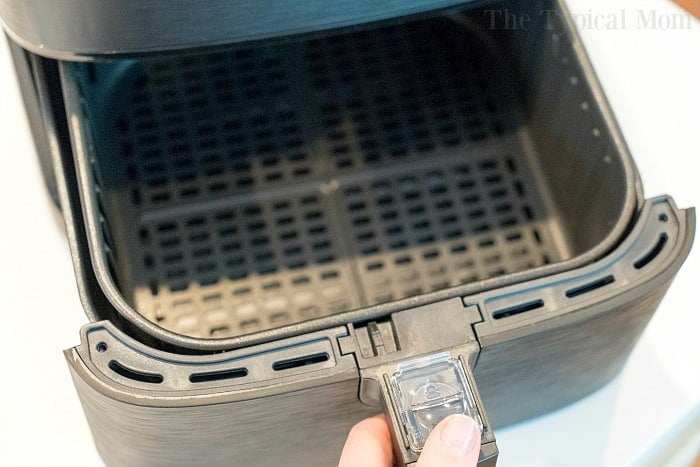 Best Vegetables to Air Fry
There are many brands out there and yes, I have a few. They all have different qualities and pluses to them so it depends on what I'm making which one I use. Here are a few questions you might have before you get started:
Can you put battered food in an air fryer?
Not really. Since you are cooking with hot air, it cannot solidify and crisp the wet batter in the way that hot oil does on contact. That is why breadcrumbs work best.
How long do you air fry frozen vegetables?
I will start by stating I haven't done this yet, and don't know if I would really. I prefer fresh produce all the way and these 4 are almost always in the store year round, that is why I chose these particular ones
Are air fried vegetables healthy?
Very much so. You only need a bit of olive oil and seasonings, or can even use just a sprinkle of salt and pepper. Skip the breading like this entirely and they're a really healthy side dish.
Here's where we started it all. Of course if you want to just use zucchini, or yellow squash then by all means use just one. A mix of both is our fave. You can even make air fryer beets tender to perfection now in no time.
Can you cook veggies in the air fryer?
First question I have been asked is:
YES! I will show you how here. But what veggies can you cook in an air fryer? All the things I tell you!!
I chose what we love and what was in season at the time, I suggest you follow the same rule. These 4 make great air fryer mixed vegetables though though. Like I said, choose a mix that typically cooks at the same rate.
Another option would be firmer varieties like cauliflower florets and baby carrots. If you like that combo I'd go for it. Since they are harder you might add a few minutes but you just test with a fork as you go along. Everyone has a different preference as far as that goes.
Ninja Air Fryer Vegetables
You can print my free air fryer cook times chart here for reference.
You can get produce delivered to your door with most grocery stores too which is convenient.
This time I chose what looked good in the produce section of our grocery store which was: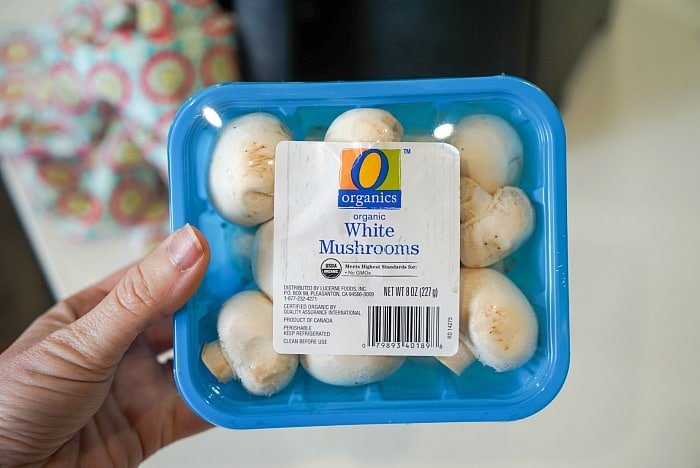 Like I said, this is what I chose to combine, and do so often because they turn out so well mixed together.
Mushrooms – I used white button here but baby bellas are a favorite too if they're on sale
Yellow squash
Onion
Zucchini
I actually asked my husband for cauliflower instead of mushrooms but apparently there was a lack of communication so this is what I got. (eye roll)
It actually came out better than the latter so maybe it was meant to be. 😉
Honestly, I buy what is on sale and looks best that day. During the summertime there is a lot more to choose from. SO if only 2 out of 3 look great, I go with that combo.
Are yellow squash and zucchini the same thing?
Besides the color, the main difference between the two vegetables is the shape. Zucchini is straight, where yellow squash has a fat bottom that's thinner at the neck. Yellow squash can also have more seeds in its flesh. Both are summer squash varieties, are inexpensive, and grow like crazy in a vegetable garden.
For the air fryer zucchini seasonings and to get a little crisp on the outsides I used what I had on hand which was:
Olive oil
Lawrys seasoned salt
Garlic salt
Sprinkle a bit of salt and pepper to taste when they're done.
Unlike our air fryer zucchini fries and zucchini chips recipes, there is no breading on these vegetables.
I did this on purpose (sort of) so they would be gluten free, low carb, keto friendly and as healthy as possible.
Yes you can fry these in oil and tempura batter if you want to go all out, but air fryer mixed vegetables are really the bomb! Fried food is like a brick in my stomach, no bueno.
Frozen vegetables in the air fryer
Add one layer of frozen vegetables that aren't overlapping
Put in the air fryer basket at 375° for 12 minutes
Check halfway through to shake the basket and make sure they're browning evenly
Then again every couple minutes at the end
Add more time if you like your veggies more charred on the edges but this is always perfection for us.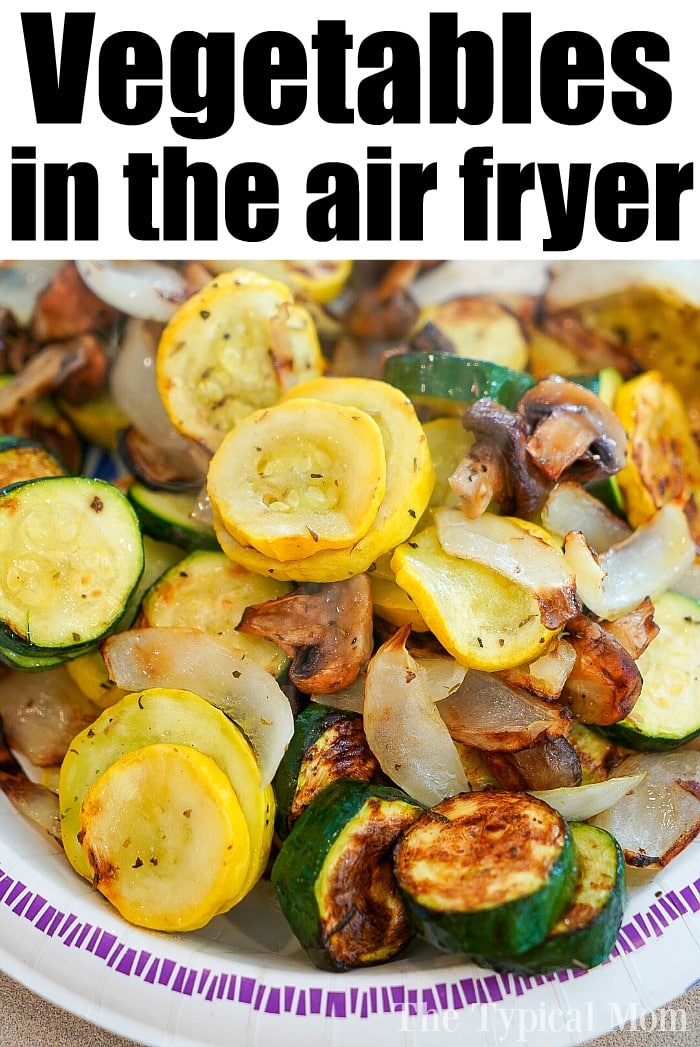 Air fryer vegetable recipe
Here is a quick step by step but I also offer a printable recipe card below if you want to keep that on hand. Slice zucchini and yellow squash into 3/4″ dials, slice onion, and mushrooms in half.
Add veggies to a bowl and toss to coat with olive oil, salt and seasonings.
1 minute stirring gently is plenty. (you can add diced pre cooked linked sausage too using the same timing)
Preheat air fryer to 400 degrees for 5 minutes.
Add half of your veggies into your air fryer basket. Set to 400 degrees for 10 minutes, remove, and add second half. This will take a total of 20 minutes if using the same amount of vegetables I did.
If your basket is small make in 3 separate batches, so it may take 30 minutes total.
Serve and eat immediately for best results.
You can totally add diced sausage links in there too for a hearty meal! OR make air fryer stuffed mushrooms as a yummy appetizer!
Air fryer vegetables and sausage
To make an even heartier meal add some pre cooked sausage to the mix!! You can see here how I just diced a Hillshire Farms smoked sausage link.
Use the same timing and you may need to just increase the olive oil by another 1/2 tbsp.
Just make sure everything is kinda' shiny and coated but not soaking.
Air fry at the same temp, flipping every 5 minutes until all contents are browned as much as you'd like!
I didn't serve these with any dipping sauces since there's no breading but I guess you could have a bit of Ranch available for picky eaters.
Air fryer vegetable recipes
If you only have a pressure cooker (or your air fryer is busy), you can make Instant Pot steamed vegetables this way too.
Both are low carb healthy side dishes for sure.
You can even make a batch of smoked vegetables if you're cooking outside.
Ninja Foodi Vegetables
If you have this machine you follow the same directions below. It is as well a healthy Ninja Foodi recipe you'll love.
Want to see a few of my favorite things that I am totally obsessed with?? Take a peek and see how many you might already have…twinsies!
Looking for more easy family recipes and tips? LIKE The Typical Mom Facebook page?
Then sign up for my free newsletter, and follow me on Pinterest! 😉
***** If you LOVED this recipe give it 5 Stars below and let everyone know what you thought about it. 😉
Air Fryer Vegetables
Best air fryer vegetables you will ever make are here! No breading, just seasonings and mixed vegetables cooked to perfection. A healthy side dish fave.
Instructions
Slice zucchini and yellow squash into dials. The thinner they are the softer they will get. I would recommend 3/4" thick so they all are the same consistency when done.

Slice mushrooms in half. Put all vegetables in a bowl and toss together gently. (if you want to add 1/2-1 full precooked sausage link diced into bite size pcs., add that now too)

Pour olive oil on top and toss gently, then sprinkle in all seasonings in bowl and gently toss one more time.

Add half of your vegetables into your air fryer, close, and set to 400 degrees for 10 minutes. I did not bother shaking or tossing halfway through and they came out amazing.

Remove, enjoy, and add other half at 400 degrees for 10 minutes to finish cooking batch.
Nutrition Facts
Air Fryer Vegetables
Amount Per Serving (3 oz)
Calories 185
Calories from Fat 162
% Daily Value*
Fat 18g28%
Sodium 201mg9%
Potassium 355mg10%
Carbohydrates 5g2%
Protein 2g4%
Vitamin A 261IU5%
Vitamin C 23mg28%
Calcium 26mg3%
Iron 1mg6%
* Percent Daily Values are based on a 2000 calorie diet.