Air fryer zucchini recipes are delicious. With tender vegetable inside and a crispy crunchy texture on the outside, you'll love these sweet and savory dishes.
6 of our favorite air fryer zucchini recipes you'll love are here! From side dishes to dinner and even a dessert everyone will rave over. Try these and then pop over to our other easy air fryer recipes for more. (affiliate links present)
Zucchini Air Fryer Recipe
Do we have a favorite? I guess we do if I really thought about it, but it depends on whom you're asking in our house, and what time of day it is. Of course we couldn't just stick with savory, there is a sweet one too you have to try!
You can try our zucchini dinner recipes and zucchini dessert recipes but these are specifically designed to cook with HOT circulating heat. I don't know about you but ever since I got my Foodi and Cosori I have been cooking all the things in it. During the summertime this green veggie goes nuts in our garden so we cook with it a lot.
FIRST – You should sign up for my free newsletter so you get new posts emailed to you twice a week and never miss out on anything! If you love air fryer recipes too, here are some resources to start with: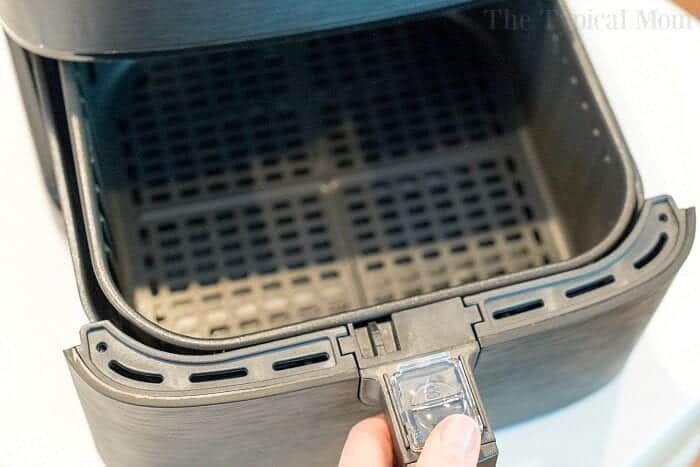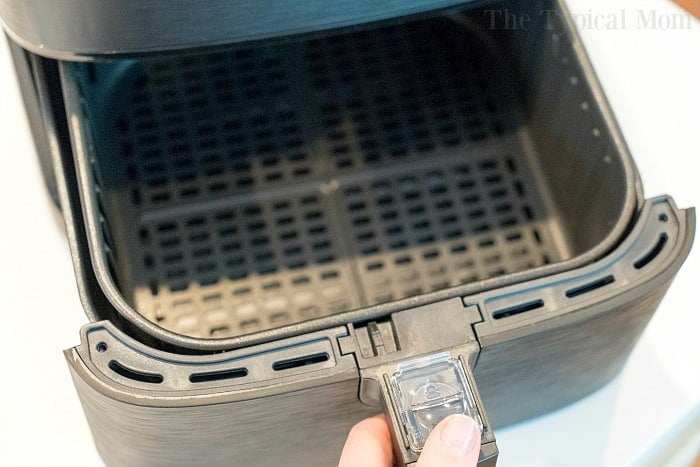 Zucchini Recipes Air Fryer
Let's start with our favorite shall we, after all it was our very first in our new Ninja Foodi. I crave these bites at Carl's Jr. I tell you. Seasoned with salt and pepper and dipped in a bit of ranch dressing they are a perfect side dish or snack before lunch.
You don't have to make fried zucchini in a particular brand either. Since then I've bought an AirWave and this Cosori that I love too. They all work the same with just a different air fryer basket shape.
Zucchini sliced thick or super thin can change the texture of the entire dish.
It is….. air fryer zucchini chips y'all! I just add enough Italian seasoned breadcrumbs and parmesan cheese to get that crispy crunchy outside but still taste the green vegetable inside. For larger versions, try air fryer zucchini fries too!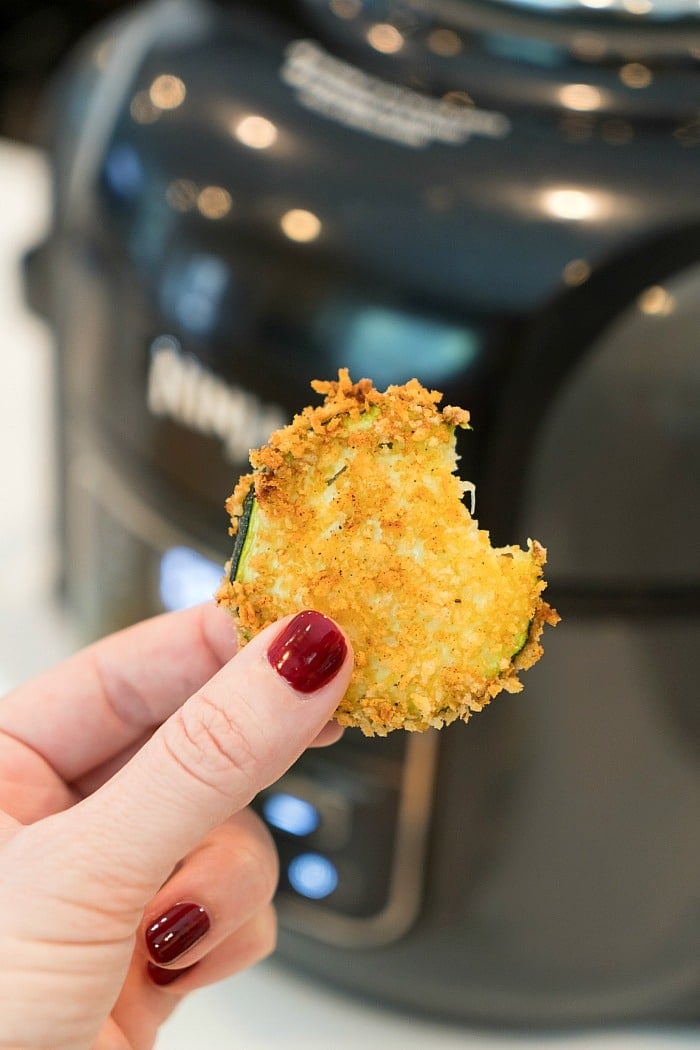 Do you soak zucchini before cooking?
I have never bothered doing this. In the bottom I'll explain one other step I do take that will be shown below.
Zucchini in Air Fryer Recipe
If you want a healthier version that doesn't have any breading at all we have two options for you. First off you can make air fryer zoodles. From there you can toss with cheese, spaghetti sauce with ground beef, or just a sprinkle of parmesan.
I have another option though we made when we had a vegetable garden that went nuts! Seriously I couldn't make things fast enough with the number grown that summer.
To make something simple I went with air fryer zucchini boats. Some I stuffed with taco meat and others just with cheese.
Zucchini Air Fryer Recipes
Now let's talk about one more super savory and hearty dish. Ok so this could be a side dish for sure, or a meal if you wanted a vegetarian option when people come over.
Similar to potato pancakes in a sense, instead use veggies to create these little patties with plenty of seasonings mixed within it. They have a short cook time and only need a bit of olive oil spray instead of deep frying.
We called these, air fryer zucchini fritters. A great way to enjoy these babies is with a dollop of sour cream on top. You could add cheese to them too which is fantastic, or keep them dairy free.
Now let's talk about cutting a zucchini when making these last two. Well, it's really shredding and not slicing. There is a trick to making them perfect though. You know how wet they get, well this is what you need to do to eliminate that excess moisture.
Air fried or not if you don't do this it will change the texture of the batter and thus the dish. SO when you shred do so on a bunch of paper towels, then fold over and press down gently to eliminate the water.
Unlike slicing for air fryer squash and zucchini if you shred you really should go that extra step in order to get it crispy.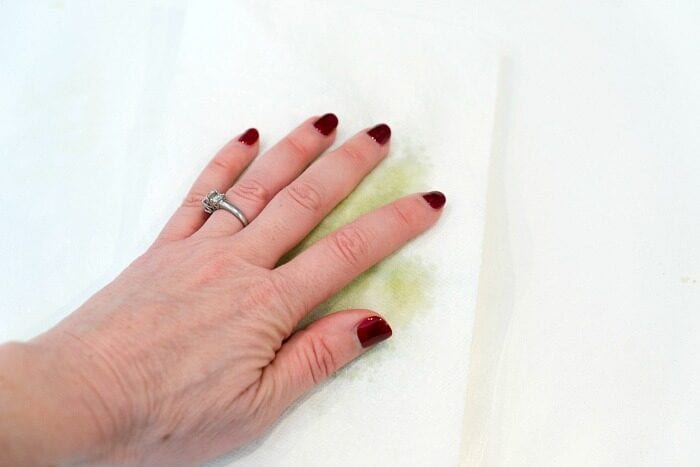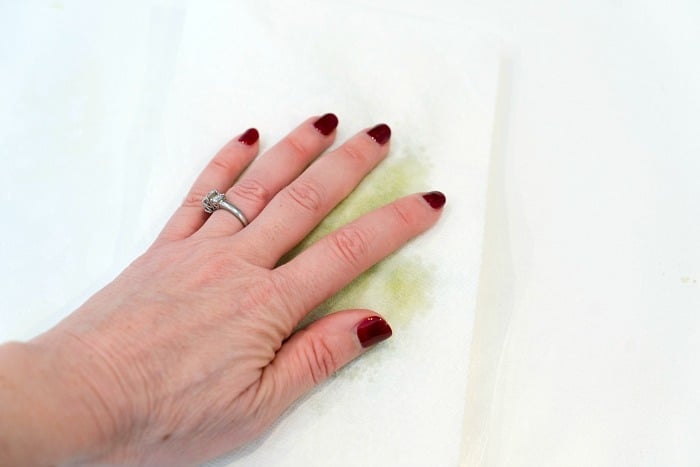 How do you cook zucchini so it doesn't get mushy?
You should always lay in a single layer no matter what you are making. That way the hot air will circulate around each piece which will make it taste as though it were deep fried, but without the added saturated fat.
If you were to make zucchini noodles too you'd want to use the technique shown above. The moisture left on the outside will leave it softer than you'd want. Take the extra 5 minutes and do it y'all!
Let's move on to the final air fryer zucchini recipe that is sweet! Serve air fryer zucchini bread for breakfast or dessert with a bit of cream cheese frosting on top. OH MY.
This one only takes about 15 minutes to prep and great for a small batch or for gifting during the holidays! Using these small baking loaf pans you see here it is just enough for 2-4 people to enjoy together.
What can I do with lots of zucchini?
You can make a healthier low carb version of pasta with it too! Have you done this yet? We were all surprised at how much it tasted like spaghetti using these air fryer zucchini noodles or zoodles as they call them.
Ninja Foodi Zucchini Recipes
Want to try another vegetable that transforms it from good to amazing? Give our air fryer carrot fries a whirl, but we do have others using this green veggie too like;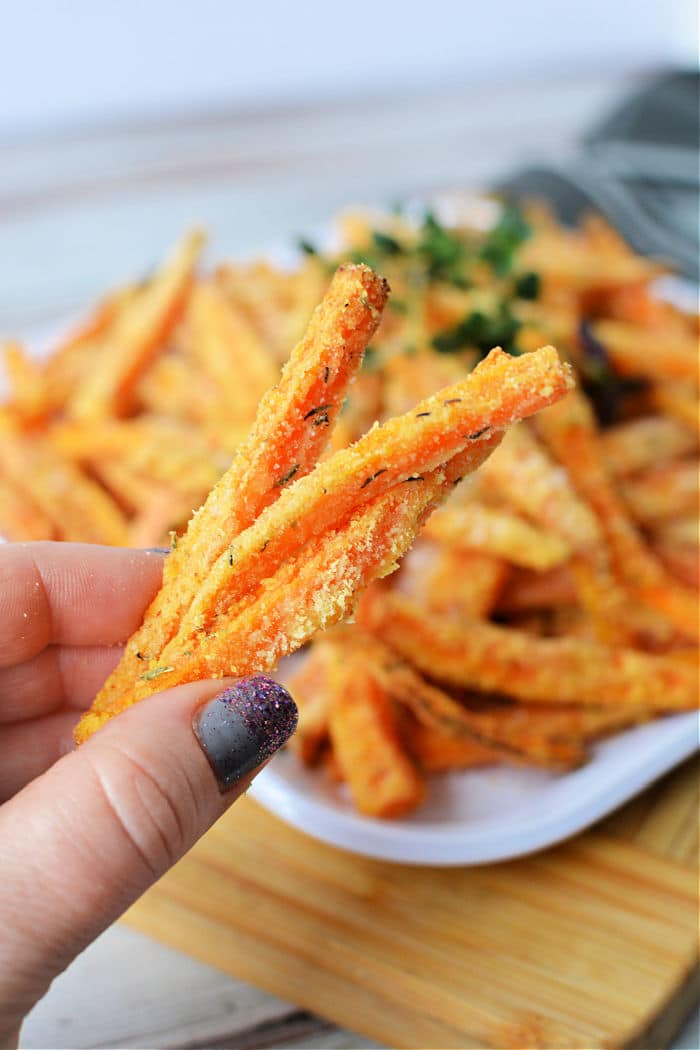 Air Fryer Zucchini Recipes
One of many air fryer zucchini recipes we have here. How to air fry zucchini bread, chips, breaded or healthy with just salt and pepper.
Instructions
Preheat air fryer to 400 F for 5 minutes. Slice into dials or dials cut in half. The thinner they are the quicker they will get tender, 1/2" is ideal.

Put into a bowl and drizzle on olive oil, toss to coat. Sprinkle on salt and pepper as well as any other seasonings you want.

Air fry for about 6 minutes, depending on thickness and toss halfway thru. Stop when they are as tender as you'd like them to be.
Nutrition Facts
Air Fryer Zucchini Recipes
Amount Per Serving (2 oz)
Calories 52
Calories from Fat 45
% Daily Value*
Fat 5g8%
Sodium 5mg0%
Potassium 171mg5%
Carbohydrates 2g1%
Protein 1g2%
Vitamin A 131IU3%
Vitamin C 12mg15%
Calcium 11mg1%
Iron 0.3mg2%
* Percent Daily Values are based on a 2000 calorie diet.
Want to see a few of my favorite things that I am totally obsessed with?? Take a peek and see how many you might already have…twinsies!
Looking for more easy family recipes and tips? LIKE The Typical Mom Facebook page?
Then sign up for my free newsletter, and follow me on Pinterest! 😉
***** If you LOVED this recipe give it 5 Stars below and let everyone know what you thought about it. 😉