Air fryer zucchini boats are a great dinner or snack! Made vegetarian, stuffed with chicken or ground beef they're cooked fast in our Ninja Foodi.
You've gotta' try our air fryer zucchini boats tonight! We made a few cheese filled halves and a few stuffed with crack chicken too. OH MY I'm telling you, they were delicious and such an easy air fryer recipe you can throw together too. (originally published 8/19, affiliate links present)
Air Fryer Stuffed Zucchini Boats
Yep, you can load these babies with meat, or just a variety of cheeses. Just one of many of our best air fryer zucchini recipes here on our site.
We have tried it all and love these a bunch of different ways. Use what you have on hand. Let us know what your favorite "stuffing" is.
FIRST – You should sign up for my free newsletter so you get new posts emailed to you twice a week and never miss out on anything! If you love air fryer recipes too, here are some resources to start with: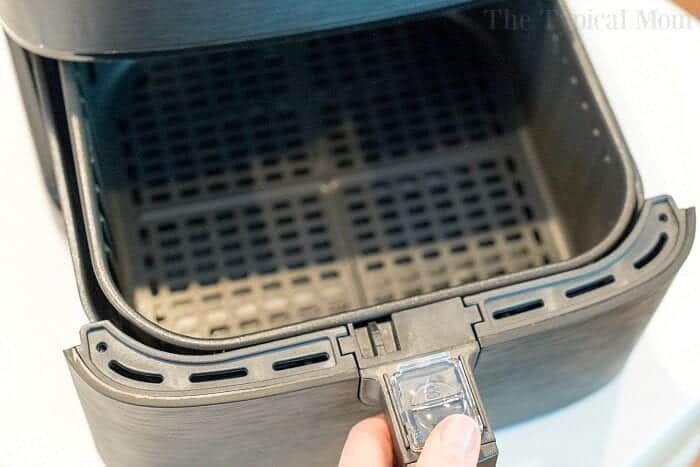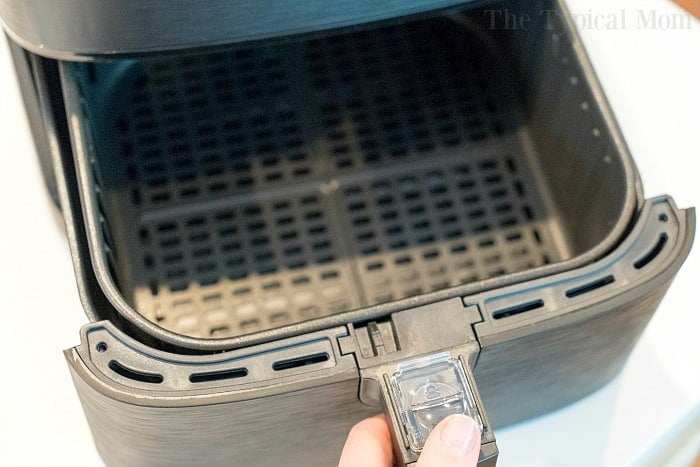 Ninja Foodi Zucchini Boats
You can use any brand of machine you might have. You just need a large enough basket to fit each piece. I like buying smaller to medium or pick them early out of my garden. Small has more flavor than really large squash if you didn't know that.
You're going to start with some med./large zucchini. We have a plant in our garden which yields A LOT of them this time of year so we are always looking for new zucchini recipes.
Get the kids in the kitchen to help you with this. It is super easy and they will want to eat them even more if they can say "I made it."
A spoon will do to scoop out the middle so you can fill it all up.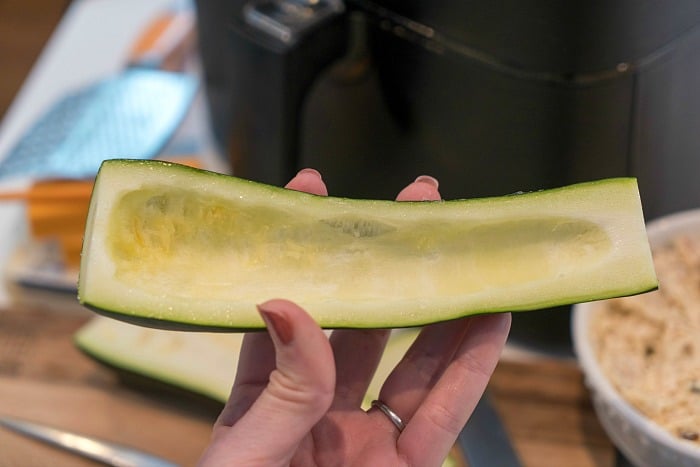 First lay them in your air fryer basket and make sure they fit.
Then slice them in half lengthwise and discard both ends you won't want to eat.
Use a spoon to gently scoop out the middle so they look like boats ready to be filled!
Then use your imagination as far as what you'd like in them!
Fillings for zucchini boats
Cheese
Taco meat topped with cheese
You can really use anything though, let us know what is your favorite combo.
That is really all the prep work you need, then comes the melting.
Air fryer zucchini boats
Zucchini
Cheese
Fillings

ground beef / taco meat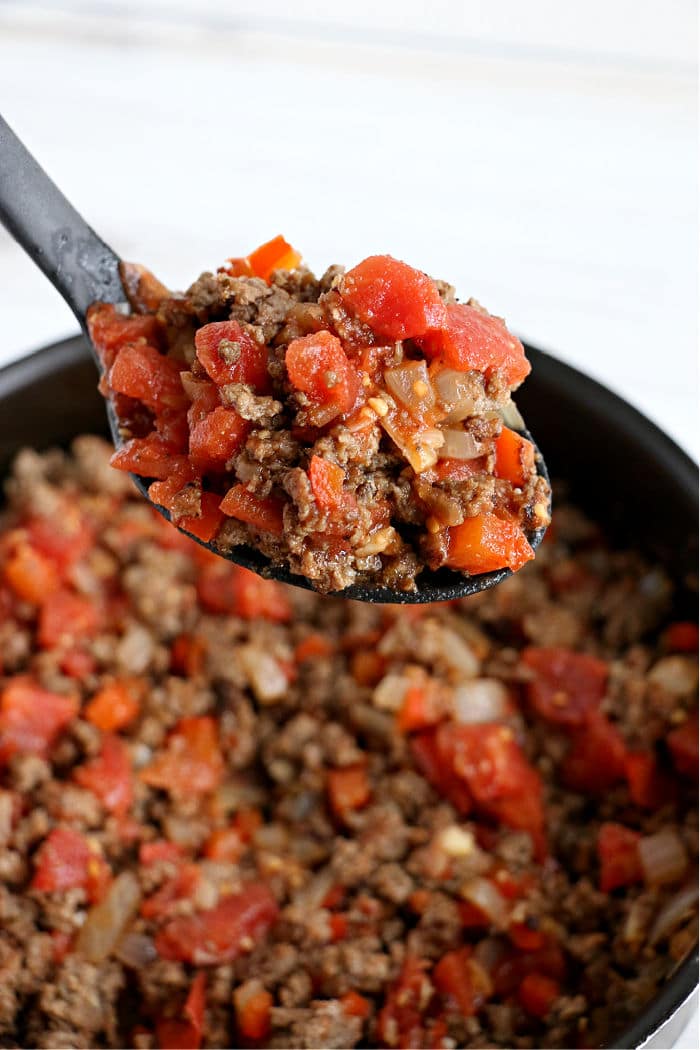 chicken is great with some cheese on top

tuna
ground sausage and diced tomatoes
sauteed vegetables for a vegetarian option

You can make baked zucchini taco boats in the oven too
Depending on what you stuff inside them you can make these keto and/or gluten free quite easily so everyone in the family can enjoy them for a meal.
Yes, we have a lot of zucchini recipes we love but these ground beef stuffed zucchini boats top the list for a hearty meal.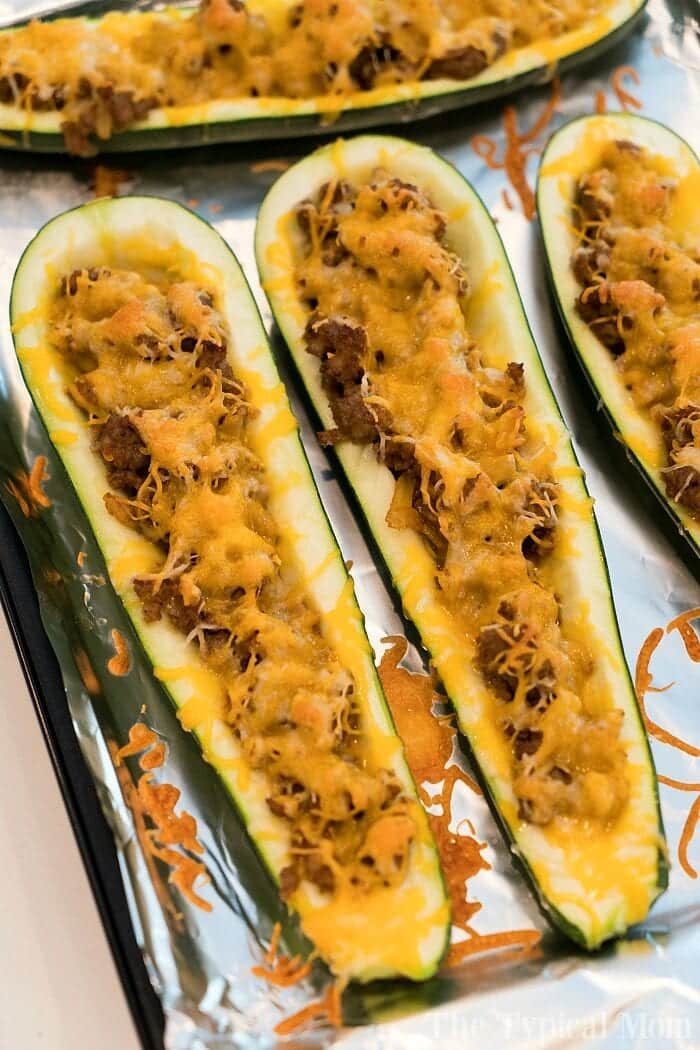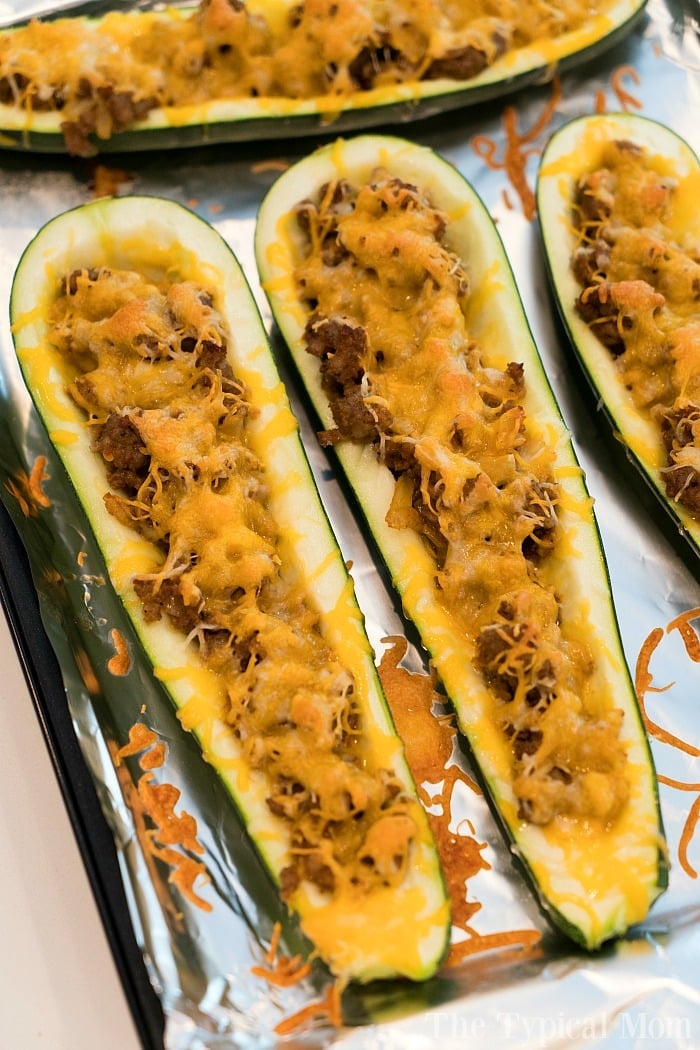 Try these others too!
Set to cook for 10 minutes in your air fryer there are TONS of variations you can make now that you have the timing and instructions here.
Start to finish you too can have a healthy meal or snack ready in under 30 minutes.
Looking for more easy Ninja Foodi recipes? Try our air fryer cauliflower too.
Do you eat the skin on zucchini boats?
Yes! If they are unwaxed of course which is important. Of course ours had none of that because it's from our vegetable garden so they're absolutely perfect and fresh. 😉
Can you freeze zucchini boats?
Freezing sliced zucchini is better than freezing them whole. Since these are halved they are okay frozen and defrosted but really I prefer them freshly cooked.
They're cheap enough typically year round so I personally don't see the need to freeze. Just buy, slice, stuff, and air fry zucchini the same day.
What is the best way to freeze zucchini?
Cut them – After your zucchini is washed, cut off both ends and discard those pieces. 1/2′ rounds or dials work best.
Blanch in boiling water – If you give zucchini a quick bath in boiling water will keep it from becoming discolored and/or mushy in texture.
Then cool in a bowl of ice water
Drain well and then pat zucchini pieces dry with paper towels
Package in air tight containers or freezer bags without air inside, then put inside your freezer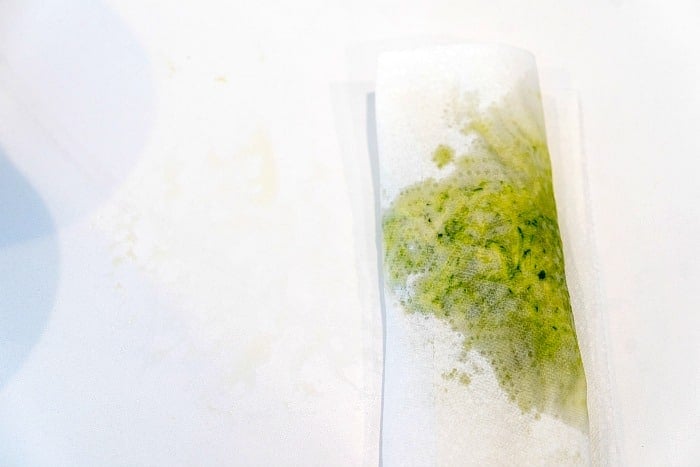 Can grated zucchini be frozen?
Yes, and it is handy to do if you like zucchini bread but have too many on hand and don't want to cook multiple loaves right away.
Just shred with a cheese grater
Lay it on a few paper towels
Roll it up and press with a hand so moisture is absorbed
Sometimes there's so much moisture I fold it all the way up and squeeze the liquid out over the sink!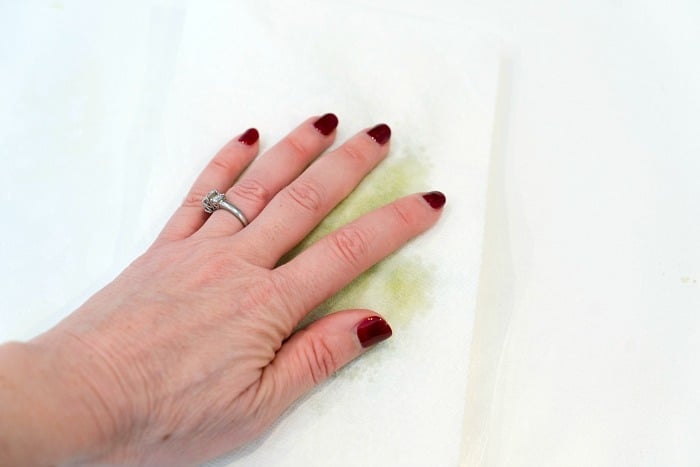 Now have we shared all things zucchini with you? 😉
What to serve with zucchini boats
For those of you who like the top of your air fryer zucchini boats to be quite browned and crispy:
How do you use air fryer oil?
Just spray a bit of olive oil spray on the top during the last 2 minutes to get a real crispy crunchy cheesy top!
Find more zucchini dinner recipes here too!
Want to see a few of my favorite things that I am totally obsessed with?? Take a peek and see how many you might already have…twinsies!
Looking for more easy family recipes and tips? LIKE The Typical Mom Facebook page?
Then sign up for my free newsletter, and follow me on Pinterest! 😉
***** If you LOVED this recipe give it 5 Stars below and let everyone know what you thought about it. 😉
Air Fryer Zucchini Boats
Air fryer zucchini boats are a great dinner or snack! Made vegetarian, stuffed with chicken or ground beef they're cooked fast in our Ninja Foodi.
Instructions
Make sure zucchini sliced in half lengthwise fits into your air fryer basket. Keep that in mind when choosing pieces. I like smaller pieces without having to cut much off the ends.

Hold half your zucchini and use a spoon to gently scoop the insides out while keeping the bottom and ends in tact so filling doesn't ooze out or leak.

Preheat air fryer at this time to 320 degrees for about 5 minutes. Use a finger to rub just a touch of olive oil on the edges that are exposed on your zucchini.

Then fill with precooked taco meat, our crack chicken dip, and/or just shredded cheese.

Push down gently so cavity is completely filled, and not overflowing too much. When it melts you don't want your machine to have a lot of overflow.

2-4 halves should fit into your basket well depending on the size. Do not overlap them.

Set to 320 degrees for 9 minutes. This is usually the perfect amount of time to melt the cheese and get it lightly browned on top. Season with salt and pepper when done.
Nutrition Facts
Air Fryer Zucchini Boats
Amount Per Serving (3 oz)
Calories 74
Calories from Fat 45
% Daily Value*
Fat 5g8%
Cholesterol 15mg5%
Sodium 96mg4%
Potassium 270mg8%
Carbohydrates 3g1%
Protein 5g10%
Vitamin A 340IU7%
Vitamin C 17.6mg21%
Calcium 118mg12%
Iron 0.5mg3%
* Percent Daily Values are based on a 2000 calorie diet.