This easy pumpkin zucchini muffins recipe is easy and the perfect Fall breakfast for sure. Shredded zucchini and pumpkin bread are the perfect pairing.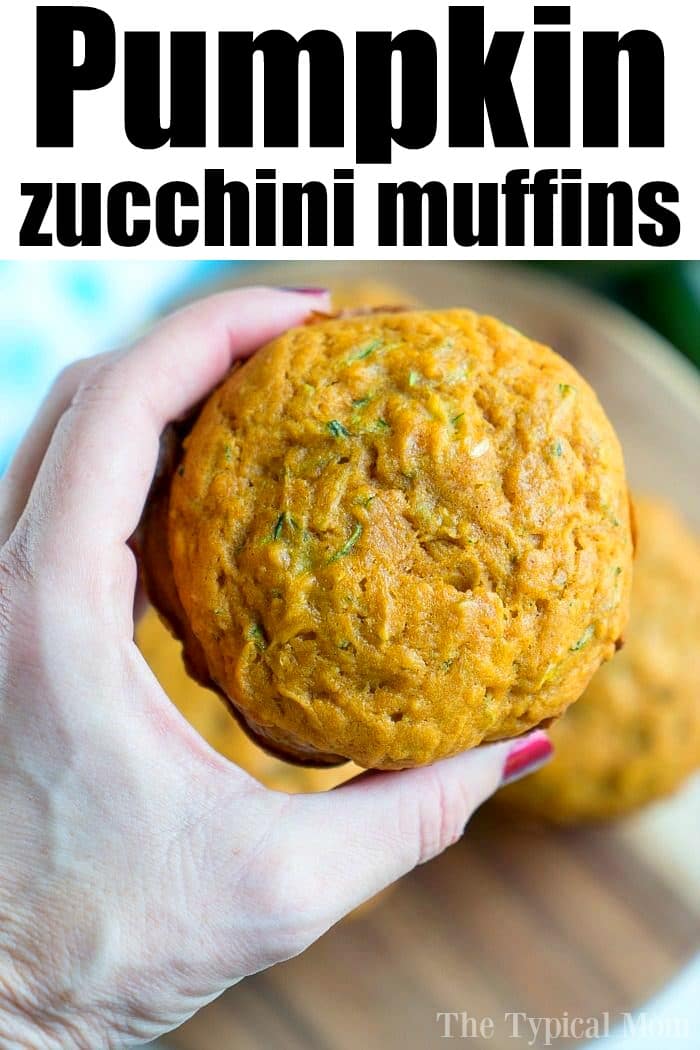 We planted two zucchini plants this year and that meant we had A LOT and needed to come up with tasty zucchini recipes. So these pumpkin zucchini muffins were born. One of the best muffin recipes we have. (originally published 9/18, affiliate links present)
I was told that they were even featured on the Hallmark channel last month! That was really exciting so if you are here because you saw them there and couldn't wait to make them then welcome. If not well we love that you are here too. You won't be disappointed y'all.
They. Were. Delicious!! Of course we love our basic moist zucchini bread recipe too but in the Fall I'm all about pumpkin!
FIRST – You should sign up for my free newsletter so you get new posts emailed to you twice a week and never miss out on anything!
Now let's talk a bit about my favorite things when it comes to muffins though shall we?
You really should get a 24 cup muffin pan, or opt for a quicker baking time with mini muffins.
I ALWAYS use muffin liners and you should too. They make cleanup easier and grab and go breakfasts a thang. 😉

No pan, no problem! Use these self standing muffin cups instead!

This is the best way to store leftovers so they don't get smushed!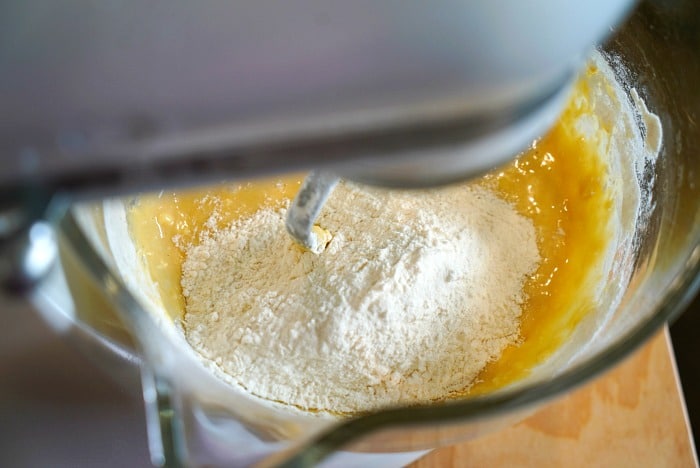 And zucchini bread is one of my favorite snacks / breakfasts so the combination of the two just had to be good, and they were!
Of course you could make a loaf of pumpkin zucchini bread but we love making muffins because they cook a bit faster, are already portioned out.
You can ensure the middle gets done (in a loaf it's tough to get the middle just right without over baking the outsides and making them a bit dry, that's just me). So here they are…..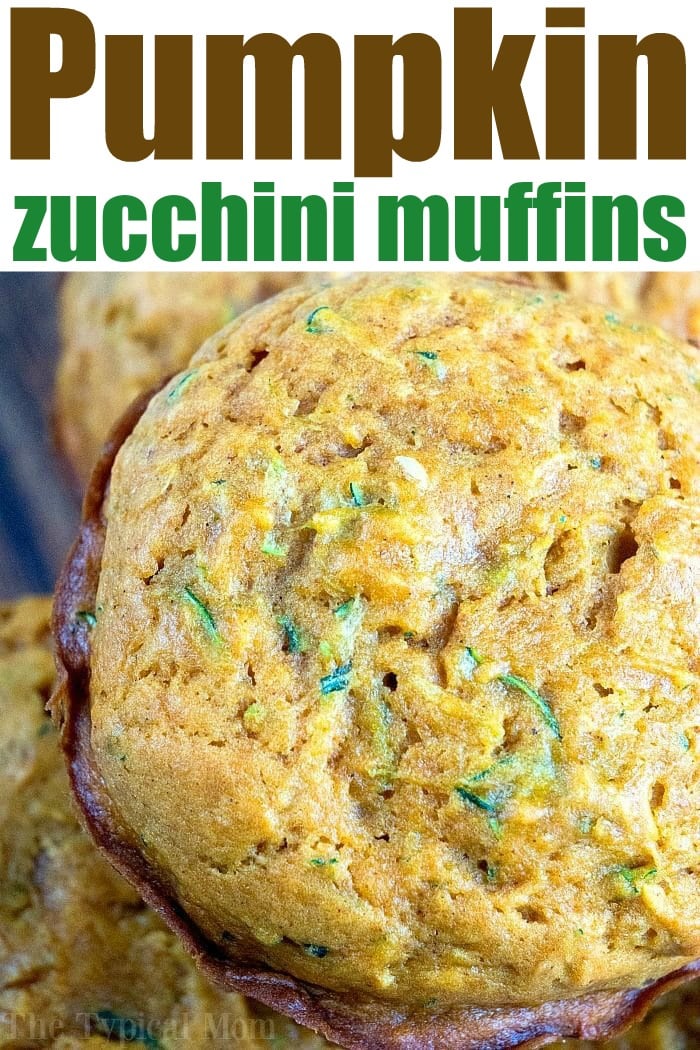 I've made zucchini pineapple bread for years so this was kinda' the same idea but pumpkin was the main focus.
You could use a mini muffin pan, standard size, or mini bundt pan like we did here (then flipped them over so you can see the bottom here) it is really up to you.
The timing would just need to be adjusted depending on what size pumpkin zucchini muffins you made.
I'll share bake times with you below.
Tips:
For any easy muffin recipe you'll need to add wet ingredients into one bowl
Dry ingredients like flour, baking soda, etc…. should be mixed in a separate bowl
Then combine the two slowly
Shred zucchini on a paper towel and squeeze out excess moisture (seen below)
Add shredded zucchini at the end and gently fold in
Let me show you photos of the most important part you need to do…..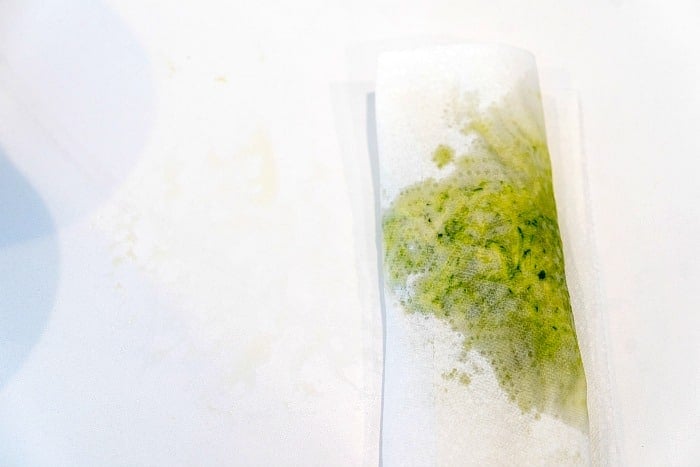 Moisture is your enemy when it comes to using vegetable inside muffins for sure. You don't want added water in the batter, that makes sense right? This is how to get rid of that.
Should I peel zucchini for muffins?
I never do. The inside has a lot of moisture so you kinda' want to leave it all in tact so it can be shredded and stay together. Just make sure to roll the shreds in paper towels to remove water before baking with it.
How do you grate zucchini for muffins?
Just rinse the outside, dry, and use a cheese grater. Not really different than using a block of cheddar other than it will let go of a lot of liquid when you do it. Have a few paper towels underneath your grater.
Do you have to take the seeds out of zucchini?
No. Just slice, grate and fry or bake it as you'd like. The only time I've done this is to make zucchini boats.
How do you keep pumpkin bread moist?
We think this is key! Adding zucchini that has a lot of moisture in it, or diced pineapple makes a big difference.

Not over baking is important too. Take out when muffins bounce back when gently touched in the center.
Gentle is key too. You don't need to force anything. Just the weight of your hand will get all the extras out of it as you can see here.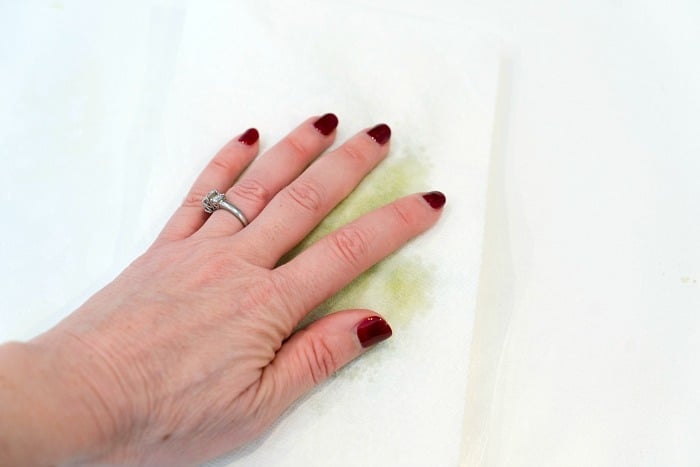 I prefer to use medium size zucchinis. I have a garden out back so many times I don't even buy them. The larger they get the more moisture they will have. At times I have had to squeeze the paper towel you see here over the sink because it is so wet.
This step is important so you aren't adding water into your batter, it won't come out as well if you skip this step.
I like pumpkin zucchini muffins really moist and nice and fluffy. Another tip to achieve this is to put them into a preheated oven and do NOT overbake them!
Take them our RIGHT when they spring back in the center with a gentle touch.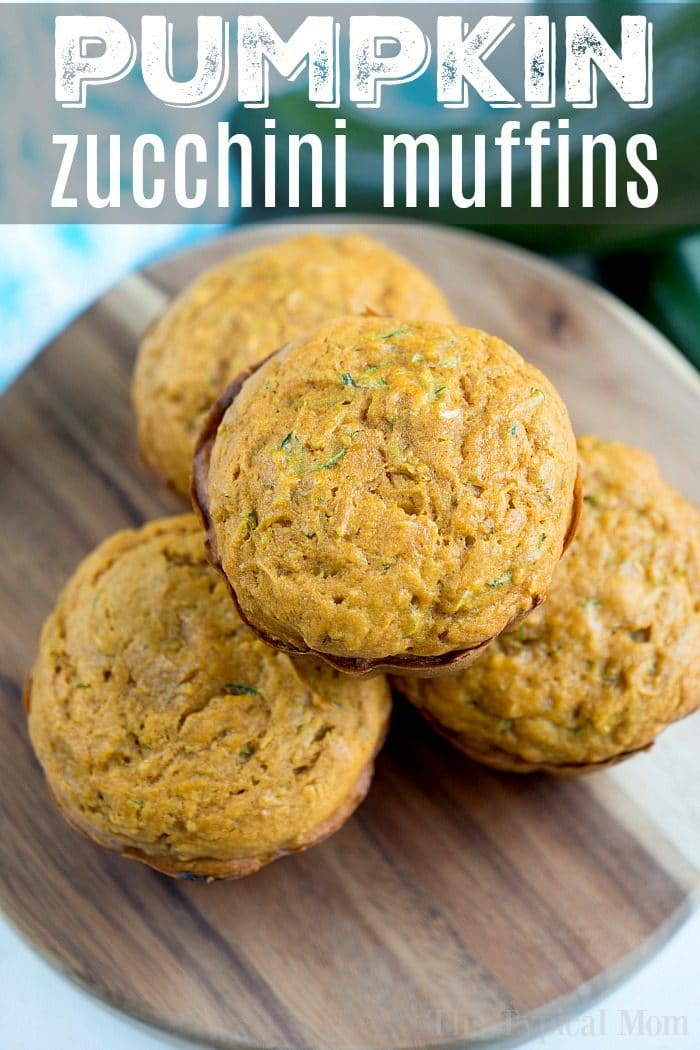 Zucchini pumpkin muffins
Here are the ingredients we used. I like medium size veggies because there isn't quite as much water inside. You're going to want to absorb all of that anyway so stay away from the huge types.
Zucchini
Muffin tin

fill 3/4 full
I used a mini bundt pan for the ones you see here

Wire rack for cooling is handy
Pumpkin puree – use canned or this is how to make homemade pumpkin puree
Flour – make sure to measure flour properly
This is a must or else they will be more dense than you want. You always want to spoon it into your measuring cup and kinda' fluff it when filling it up.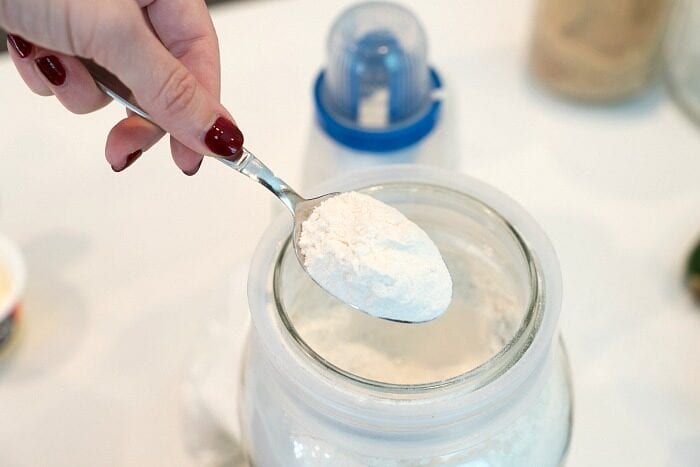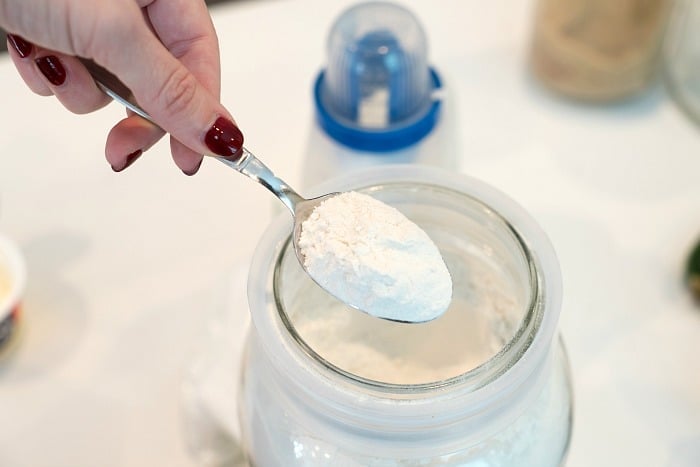 You could use plant based butter product if you need these to be dairy free. I have used that for my husband so he can enjoy them too.
Butter
Sugar
Eggs
Baking powder, baking soda
Spices
1/4 cup mini chocolate chips – if you want to add those too
Mixer – I have this NutriMill Artiste you see in the video, it's fabulous
Last Christmas I got a KitchenAid so I use that now but any hand held even will work like a wonder to get it nice and smooth.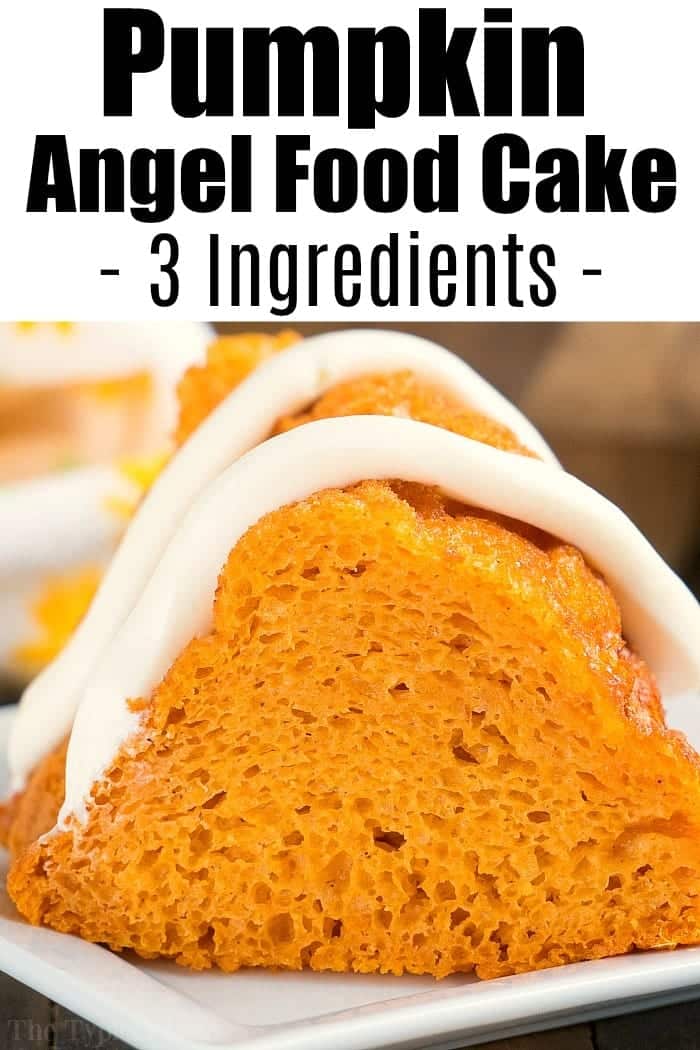 Here's a video showing you how I make them, and the printable recipe:
Want to see a few of my favorite things that I am totally obsessed with?? Take a peek and see how many you might already have…twinsies!
Looking for more easy family recipes and tips? LIKE The Typical Mom Facebook page?
Then sign up for my free newsletter, and follow me on Pinterest! 😉
***** If you LOVED this recipe give it 5 Stars below and let everyone know what you thought about it. 😉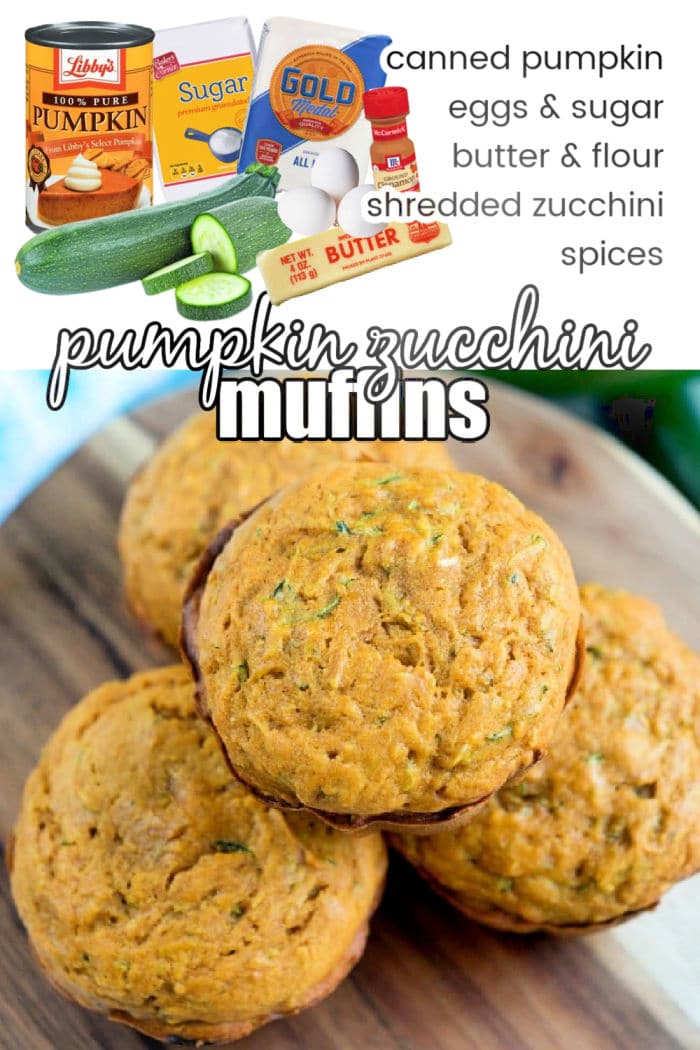 If you want to know how to half a recipe to make less, read this post. Tip: Spray your pan with non stick spray to clean a pot.
Pumpkin Zucchini Muffins
This easy pumpkin zucchini muffins recipe is easy and the perfect Fall breakfast for sure. Shredded zucchini and pumpkin bread are the perfect pairing.
Instructions
Add your melted butter, pumpkin, eggs and sugar into your mixer on low speed until well blended.

Add your flour, baking soda, baking powder and spices together in a bowl. Mix.

Slowly add this dry mixture into your mixer with the wet ingredients on low until everything is combined well without lumps.

Then add your shredded zucchini and nuts and/or chocolate chips if you're adding those and mix just until combined.

Preheat your oven to 350 degrees.

If making regular size muffins they should take approx 18-20 minutes, we made mini bundts that were rather full (in the pics) and they took 35 minutes. Regular size loaf pans take closer to 45 minutes.

Bake until muffins spring back when touched gently in the center, you do not want to overcook these they are best right when they begin to spring back to keep them as moist as possible….or when the knife comes out clean out of the middle of your loaves, will make 2 full loaves, 24 muffins or 12 mini bundts.
Video
Nutrition Facts
Pumpkin Zucchini Muffins
Amount Per Serving (3 oz)
Calories 336
Calories from Fat 144
% Daily Value*
Fat 16g25%
Cholesterol 55mg18%
Sodium 177mg8%
Potassium 128mg4%
Carbohydrates 44g15%
Protein 4g8%
Vitamin A 950IU19%
Vitamin C 3.1mg4%
Calcium 34mg3%
Iron 1.5mg8%
* Percent Daily Values are based on a 2000 calorie diet.