How to measure flour properly so your baked goods come out fluffy every time. Measuring flour by volume is important when making cookies and cakes.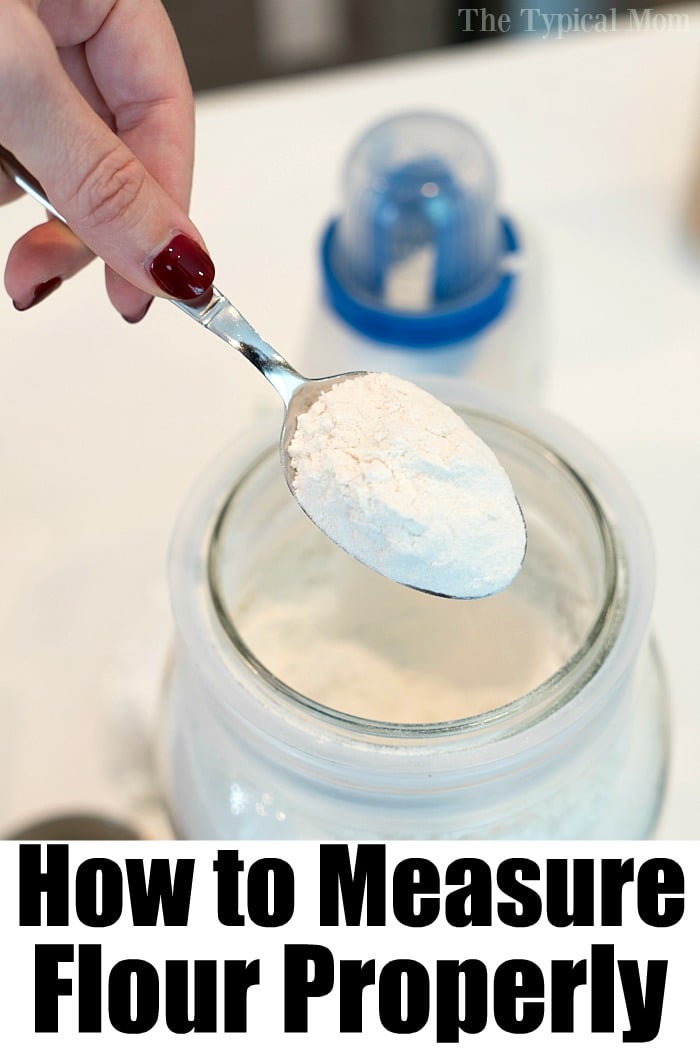 I will admit in the past I did not know how to measure flour correctly. I could tell when I pulled my baked goods out and they were dense, not pleasant. I didn't bake often but when I did I wanted everything to come out right the first time. Measuring flour made all the difference! Let us share these cooking basics with y'all.
Do you scoop or fluff and sprinkle??
That's really what it comes down to. It sounds funny but THAT is the big mistake people make, I did early on.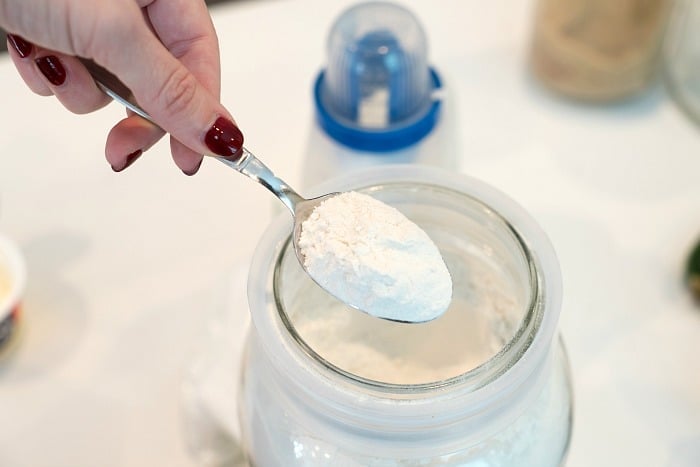 Scooping flour out of the bag or storage container directly using your measuring cup is NOT right. Why is is a problem? Well you're compacting it and in the end using more flour than an actual cup full.
All purpose flour and self rising flour are meant to be fluffy, and aerated.
That's why you see photos in the "olden days" of women using flour sifters. These simple handheld devices fluffed up the flour and added air into the mix.
Of course you can still find these and use them but there is a simpler method you can use.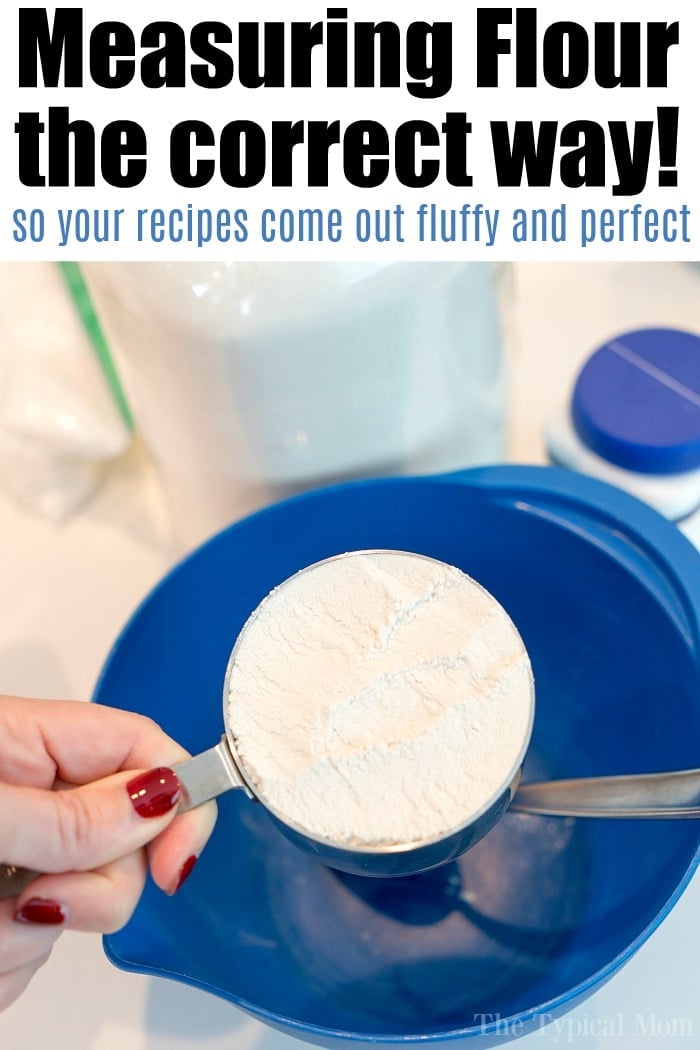 How to measure flour
Use a spoon and fluff up the flour in your container or bag.
Then scoop it up using that same spoon and sprinkle it into your measuring cup.
Once it is slightly over the edge use the back of a kitchen knife to remove the excess.

scrape it straight so the excess goes back into your storage container

Shake and sprinkle what's in your measuring cup into your bowl as you see here.
See how it is fluffy and not packed into one solid blob.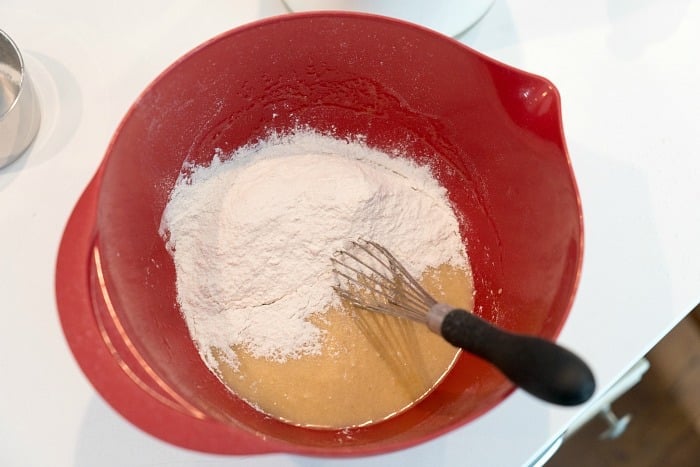 Always remember that when baking you need to combine all your dry ingredients in one bowl and wet in another. Then you can combine the two as you see. Light vs dark brown sugar it doesn't matter, sugars should be in the wet bowl with the eggs.
Our Instant Pot banana bread is a great example of measuring flour by volume correctly vs. what it looked like when I scooped it up directly with the measuring cup.
This is when I was measuring flour correctly. See how it is nice and fluffy.
Below is when my oldest daughter asked to help and she made a batch. The only difference was that I didn't show her how to measure flour. My bad.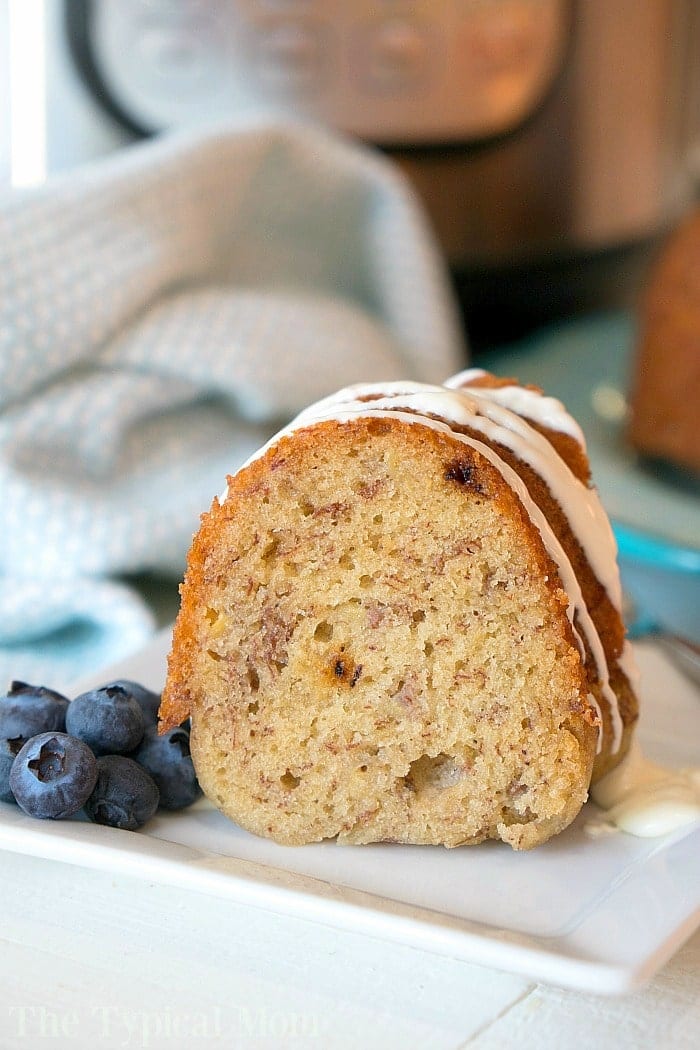 Now that they are all older and love to help in the kitchen they know this important step. They also understand that a recipe will likely be ruined if it isn't followed. Nobody likes to waste a great banana bread just because of that!
I hope this helped explain things, and if you've had this dense issue before it will likely be solved once you change your ways and stop scooping. 😉