This is how to half a recipe plus a free printable with all the measurements you need to keep handy in your kitchen too. Time to bake!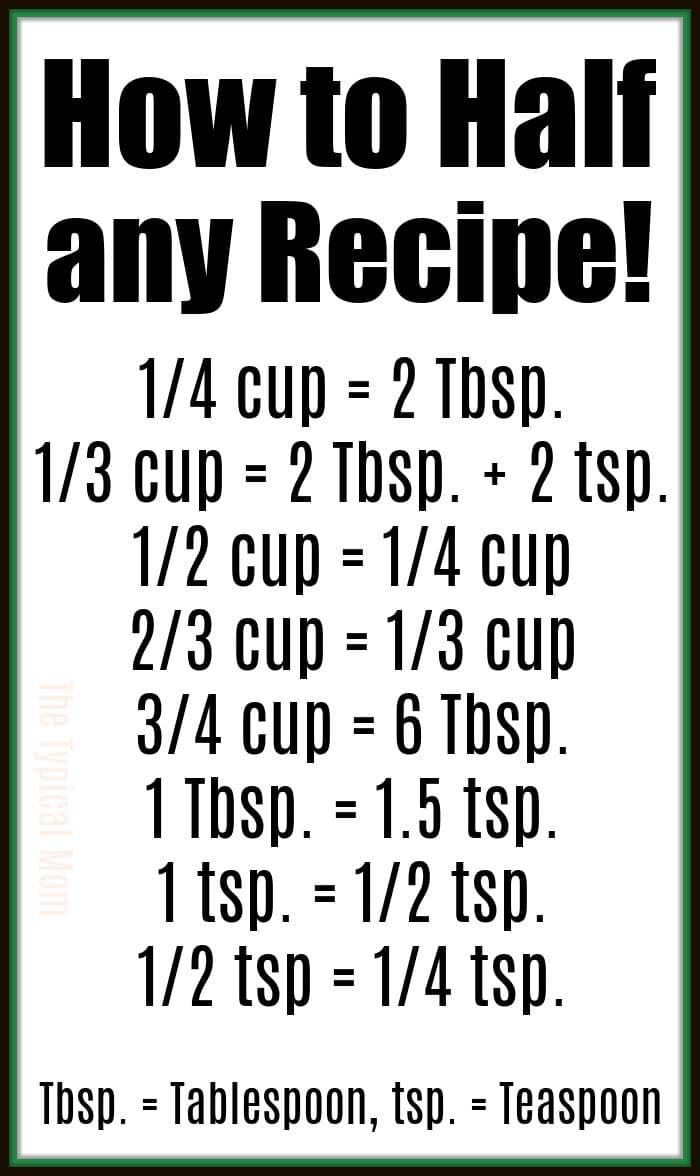 Ever wanted to make a sweet bread or casserole but there are only a few of you at home. How to half a recipe can be confusing sometimes. SO since I have had a few of those huh moments myself, I created this free printable for all of us to keep handy! (originally published 3/21, affiliate links present)
Recipe in Half
I mean you can likely figure out what half of one cup is, but 1/3 cup of sugar cut in half?? Yeah sometimes it's just too early to figure that out when you just want a few cookies!
Many times this comes into play in our house. If the kids are gone and my husband and I just want a small batch of brownies, or maybe homemade spaghetti sauce.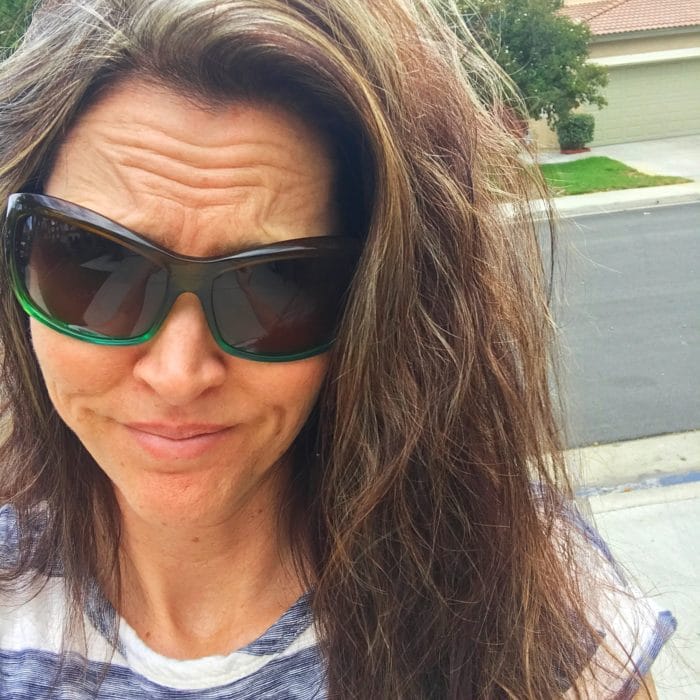 Now there are a few things that can be a lot trickier than dry ingredients. When cutting a recipe in half that has an odd number of large eggs, we have an answer for that too!
How much is half an egg?
If you must halve a recipe like our popular corn casserole recipe, this is a bit tricker when 3 eggs are needed. Remember that 1 large egg is equivalent to 1/4 cup so 1/4 cup cut in half would be 2 Tbsp. You'll find this on the chart below. 😉
SO you'd use 1 normally, then whisk the 2nd egg in a liquid measuring cup and remove 2 Tbsp. of that, adding it into your bowl.
How can I substitute half an egg?
Some people aren't into doing this, or may need an egg free recipe. In this case there are a few things you could use instead for the 2 Tbsp. your recipe calls for like:
Mashed banana
Yogurt – I'd use Greek or one with whole milk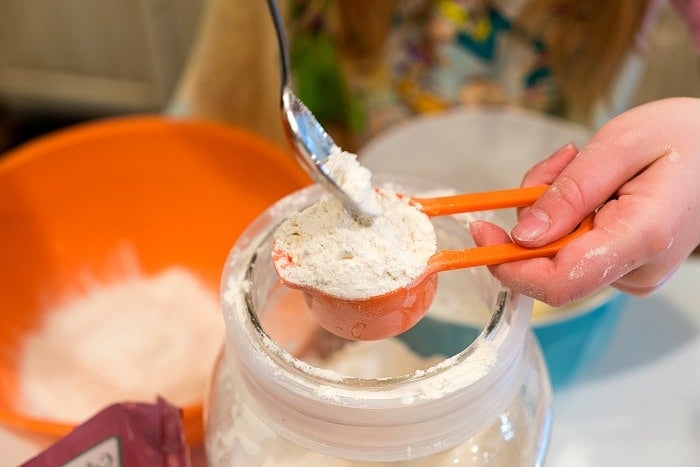 Dry ingredients listed in the recipe like sugar, baking soda, vanilla, flour etc….are easy using the printable though. One thing you should also remember is that is is VERY important to measure flour properly.
If not you'll get that "uh oh" dense unappetizing baked goods coming out of the oven. Now that we have that out of the way let's get down to why you are here. In order to cut a full recipe in half you'll want this printable below.
How to Half a Recipe
Here is your half a recipe printable here.
You can just print and use a magnet to hang it on your fridge.
Laminate it and put it there so it doesn't fade or get food on it.
Or slid it into your recipe book next to the original recipe you typically want to cut in half.
How do you adjust baking time when cutting in half?
You will want to use the same oven temperature. The cooking time will not be cut in half as you might think, you'll need a bit longer. For example if your cook time was 40 minutes, you'd need between 25-30 minutes.
Check after 5-10 minutes beyond half the time and add 5 minutes beyond that until it is perfect. Then make a note on your recipe card what the ideal timing is.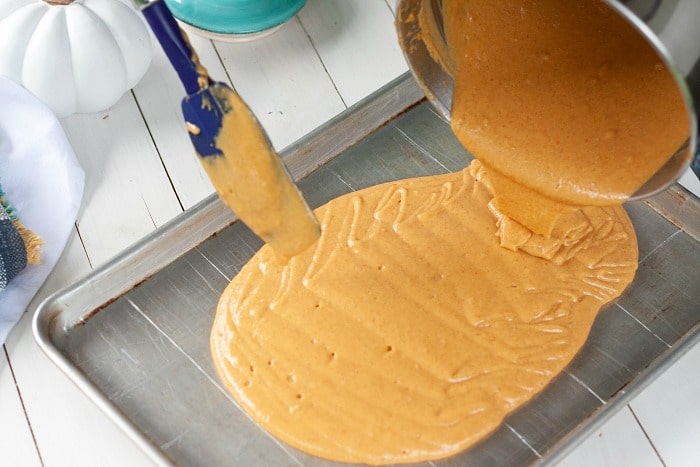 Now when it comes to pan size, you'll want that to be smaller too. If I typically use a 9×13″, instead I usually choose a square 8×8″ or 9×9″ (whatever is clean really, either is fine).
How to Cut Down Recipes
And there you have it y'all!! I have even created a printable kitchen measurement conversion chart for you to keep handy for this. Now when you're scratching your head over what half of 3/4 cup is you can just look at this list and keep moving along!
Want to see a few of my favorite things that I am totally obsessed with?? Take a peek and see how many you might already have…twinsies!
Looking for more easy family recipes and tips? LIKE The Typical Mom Facebook page?
Then sign up for my free newsletter, and follow me on Pinterest! 😉
***** If you LOVED this recipe give it 5 Stars below and let everyone know what you thought about it. 😉