Get ready for more imaginative play with toy block tape that's compatible with building bricks you already have at home! Sticky and reusable it's super fun! Here's our review.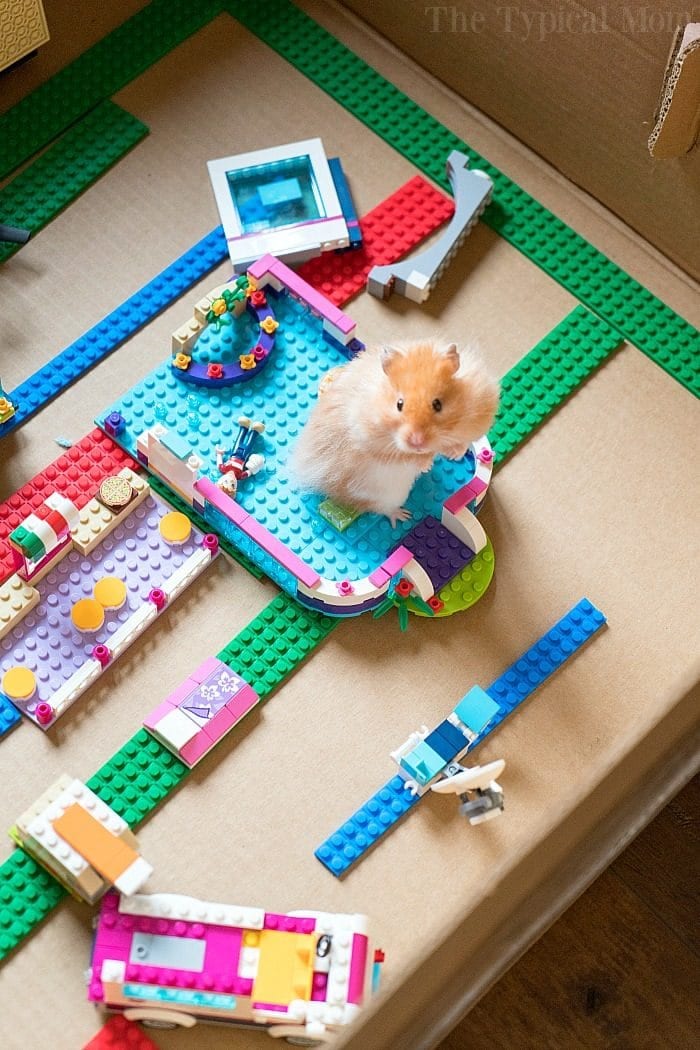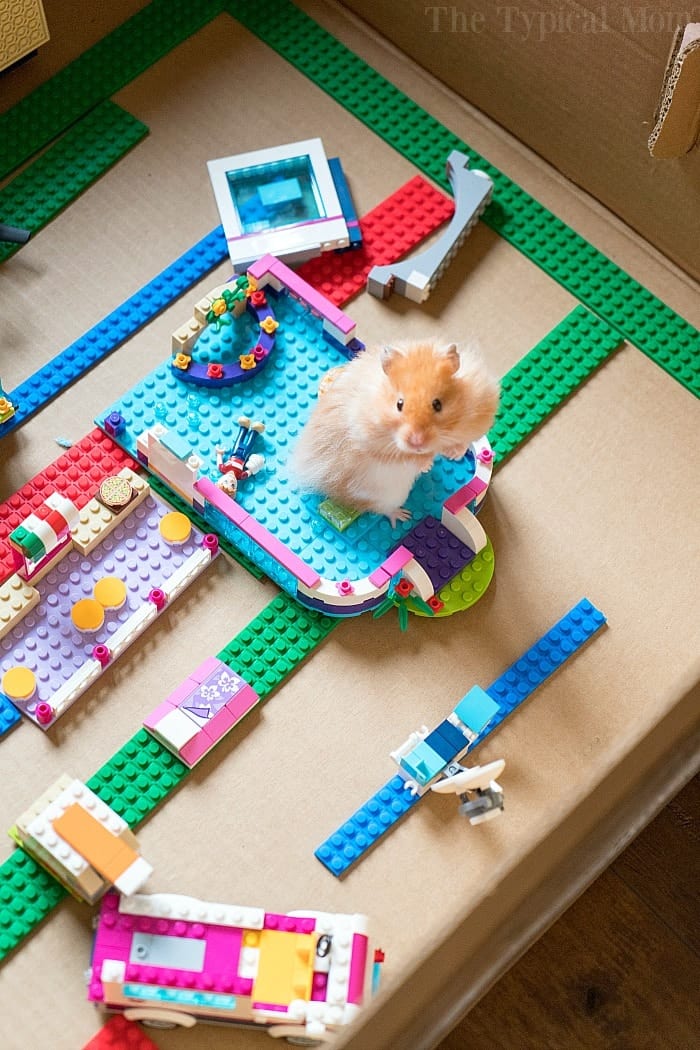 If your kids love building with LEGOs this will bring creativity to a whole new level! With Mayka toy block tape they can now build up walls and create tracks just about anywhere. With a sticky back side and spots to connect bricks from beginning to end it can be cut to just the right size and is reusable too. Special thanks goes out to Zuru Toys for sponsoring this post so we could share our creation with all of you. (originally published 8/19, affiliate links present)
Toy block tape
We have a great review and also a video of how we made this maze and home for our hamster using lego block tape as you see here. This is what my kids made with toy block tape!
Fun right??!! They literally played and built mazes/homes for their hamster together for 3 straight days!
LEGO Block Tape
On and off in the morning and evenings they'd bring their friends out when they created something new. They'd see how they liked it, it was so cute!
Of course there are tons of ways to use this Mayka toy block tape but that is what they came up with.
As you can see in the video LEGO tape is sticky on one side and can me taken off and moved. It stays pretty sticky over and over again especially if you used it on a plastic tub! (only no no is putting it on painted walls, everywhere else is a go!) There are thick and thinner versions that come in various colors, we had three.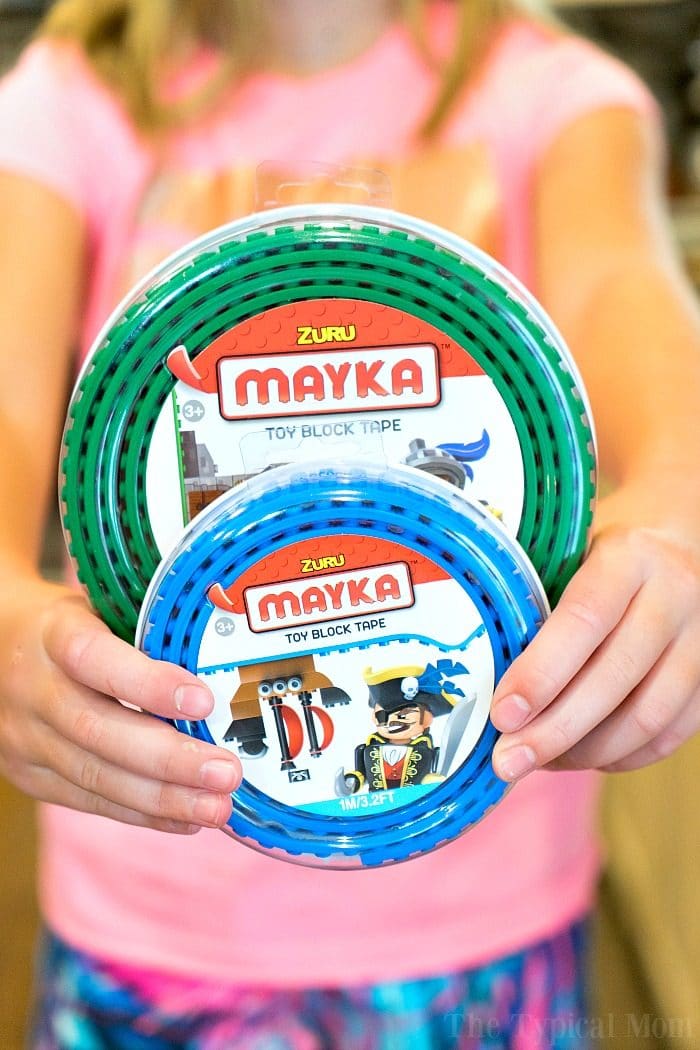 I get a lot of shipments and have boxes available at all times. They chose to make an activity out of a cardboard box that was shallow and wide. It was a perfect size for a hamster track of sorts they thought.
Toy Block Tape Review
We had this bin of LEGO bricks at home from a few Christmases ago. These worked perfectly, so off they went….. LOVE it when they get creative, and especially when it is together. During the cooler months this is also a great indoor activity for kids that can be used over and over again too.
Another great use would be to get a plastic or metal lunchbox. Stick these LEGO toy block tape strips inside. Add their building bricks inside. Then open it up at a restaurant or on a long road trip and let them build away!!
If you're looking for a great new way to build check out this LEGO toy block tape and get them creating again!!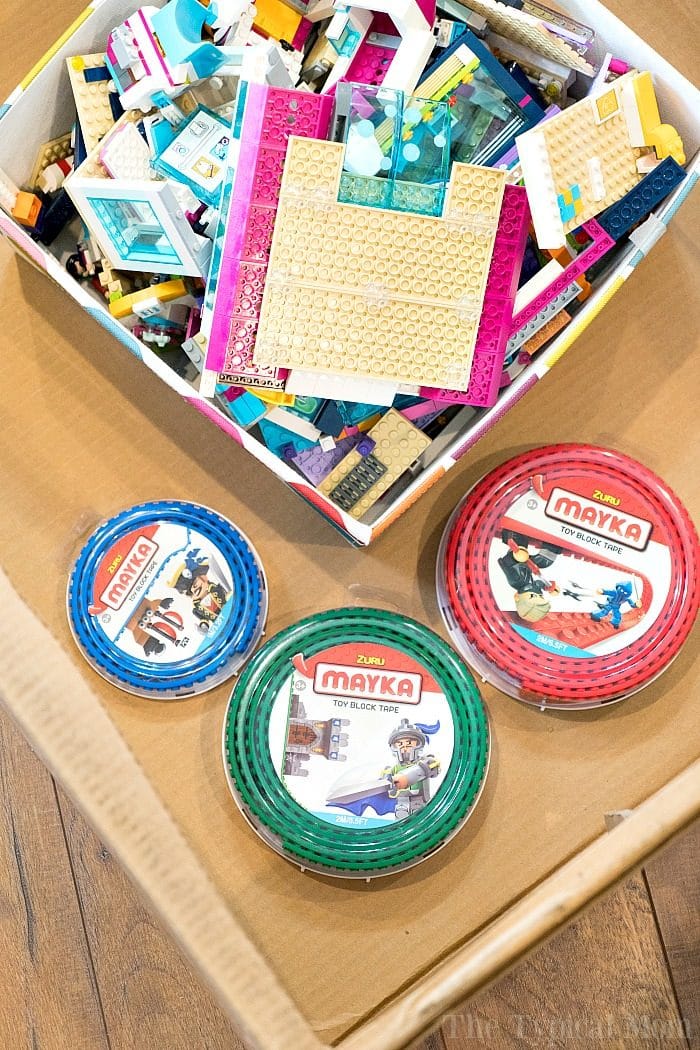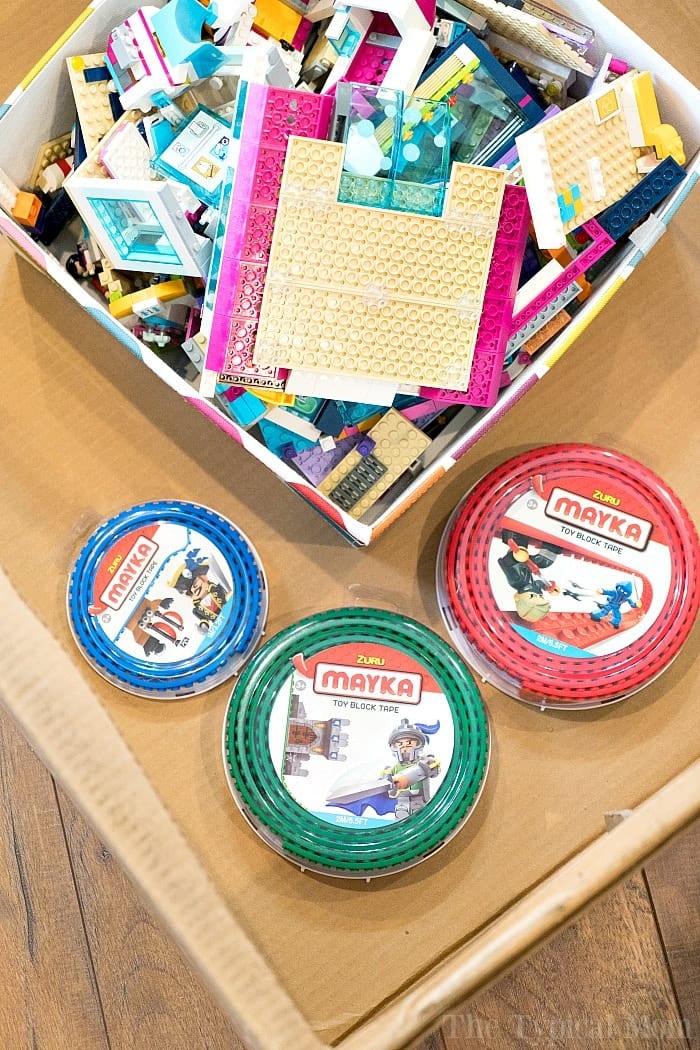 Looking for other activities for kids?
For more easy recipes, tips and free printables please LIKE The Typical Mom on Facebook and follow me on Pinterest! You can also sign up for my free weekly newsletter which is packed with goodies I know you'll love. 😉