Make a boredom buster jar for your kids that doesn't cost a thing. Write activities for kids to do indoors or outdoors on each one to keep them busy.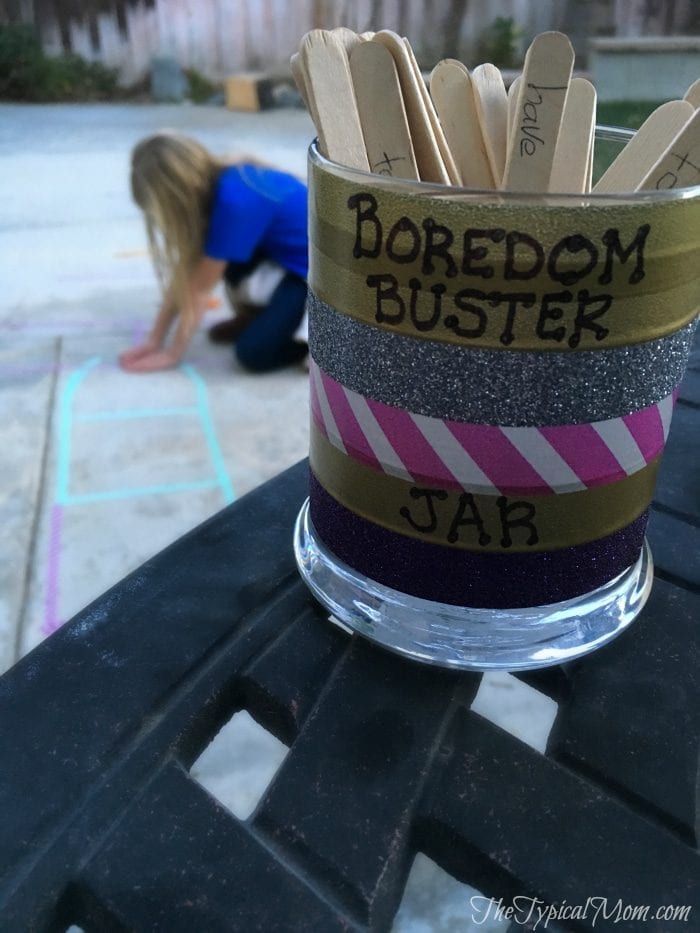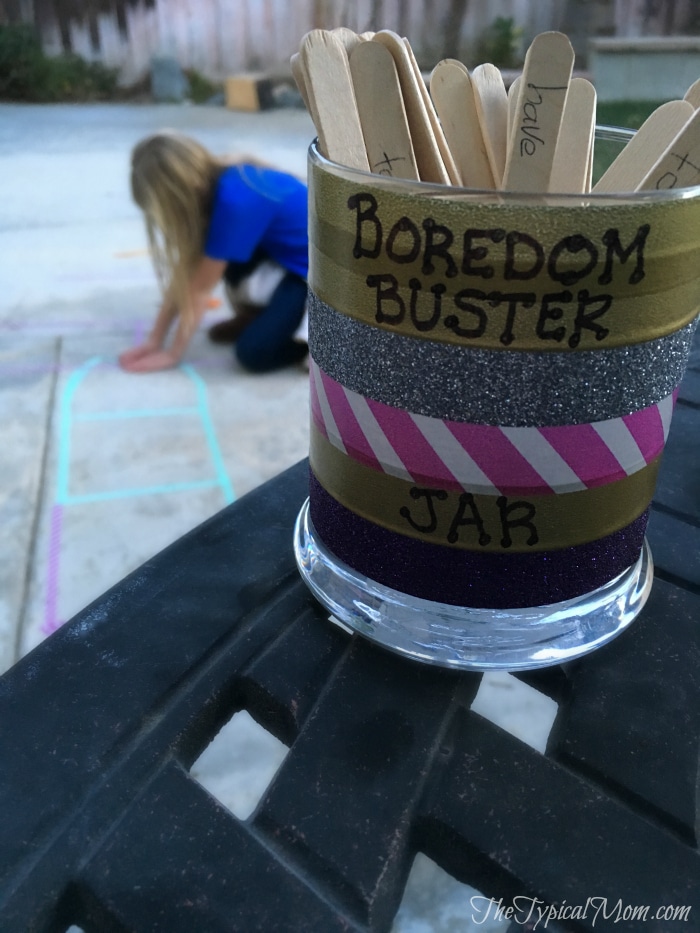 Are you ready for the "there's nothing to do" during Winter or Summer break?? Sometimes the simplest activities are the most fun for kids, and using their creativity is the most fun! We created a boredom buster jar to use when my kids ask what they can do for fun when we are spending some time at home. Let us show you how easy it is to make. (originally published 6/15)
Boredom Buster Mason Jar
So we started with a small vase and popsicle sticks we found at the Dollar Store, and I had some colored washi tape at home so we could prettify it!
If you've never used this fun tape we have come up with some really fun and easy projects for kids here using it too. The boredom buster jar is fun and it gets your kids involved in thinking of simple things they enjoy doing at home.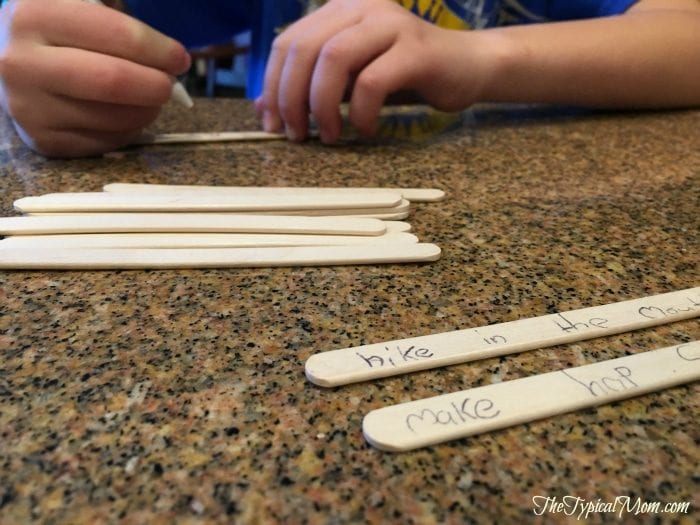 How to Make a Boredom Jar
Popsicle sticks are perfect for this and you get 100 or so for $1 at the Dollar Store. First have your kids come up with some simple ideas they would enjoy doing around the house.
She came up with several that were great that I hadn't thought of….so starting with their ideas is best and build from there thinking of as many as possible that cost little to nothing to do, and many that can be done at home and don't involve driving somewhere.
Boredom Busters for 8 Year Olds
Here's a list of 100+ indoor activities for kids to include
Go for a nature walk around the neighborhood

go on a nature scavenger hunt

Make hop scotch in backyard using washi tape
Color
Bake cookies
Make homemade playdough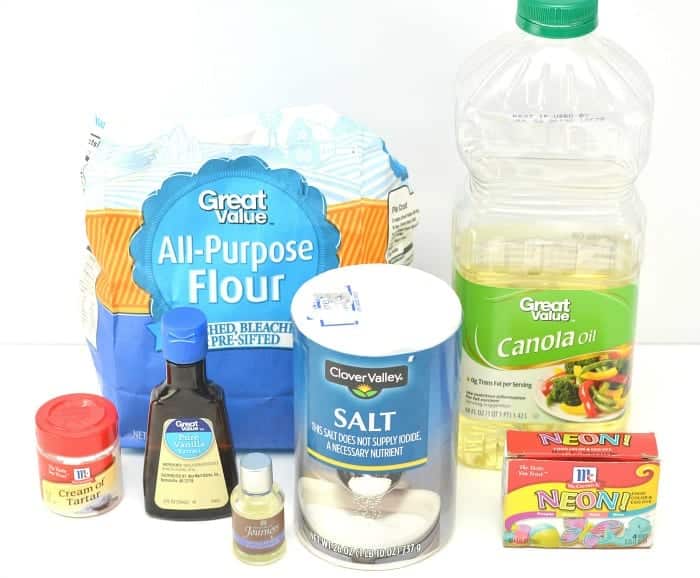 Draw pictures
Egg carton crafts are fun
Jump rope
Play soccer in the backyard
Make a care package for a friend
Make a homemade gift for parents
Go to the neighborhood park
Watercolor paint at home
Have a tea party
Make jewelry with yarn and cereal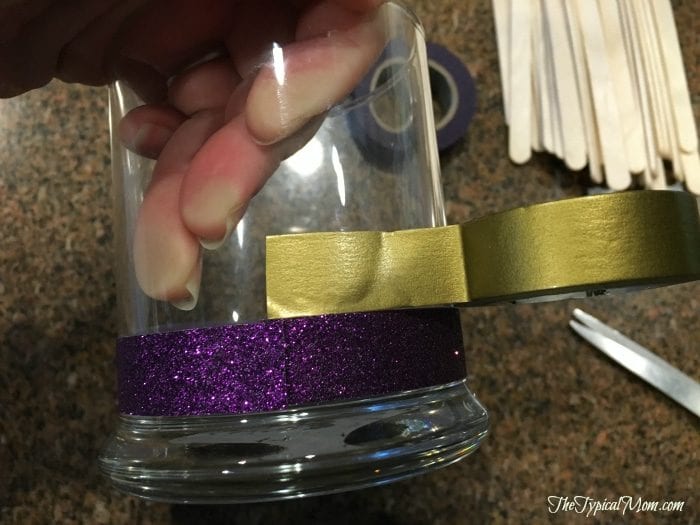 You can just use masking tape if that's all you have, or just leave it plain. If you're using washi tape then start at the bottom and with each new strip overlap it just slightly.