This ooey gooey peanut butter brownie in a mug recipe is absolutely amazing!! Throw it all together, stick in the microwave for 1 min. and it's done to perfection! Dessert for one has never been more delicious and easy.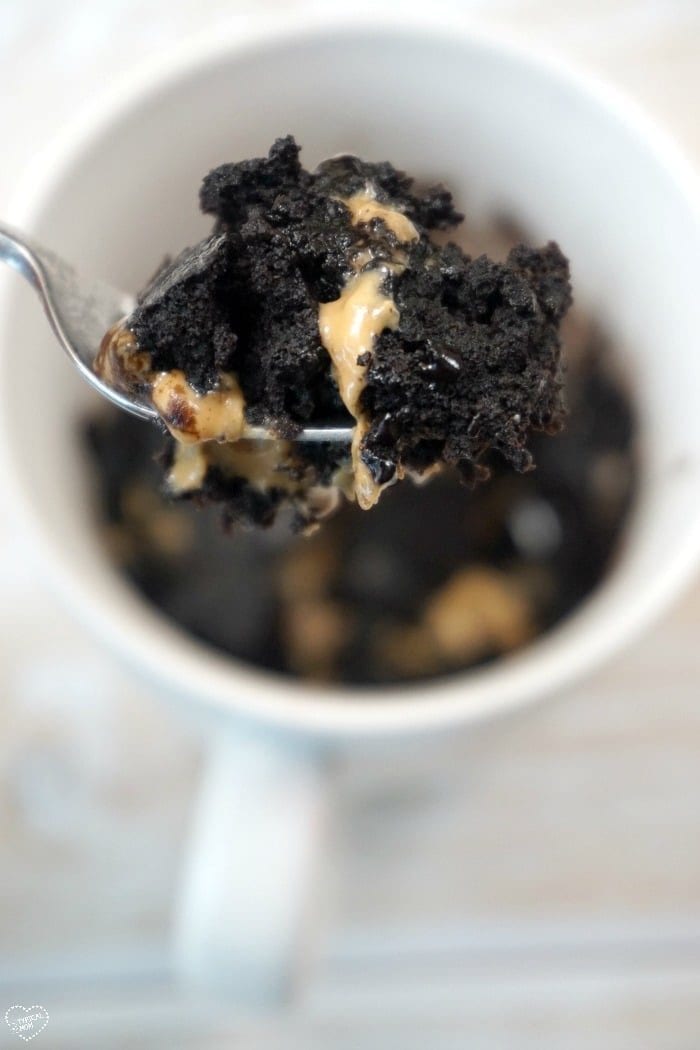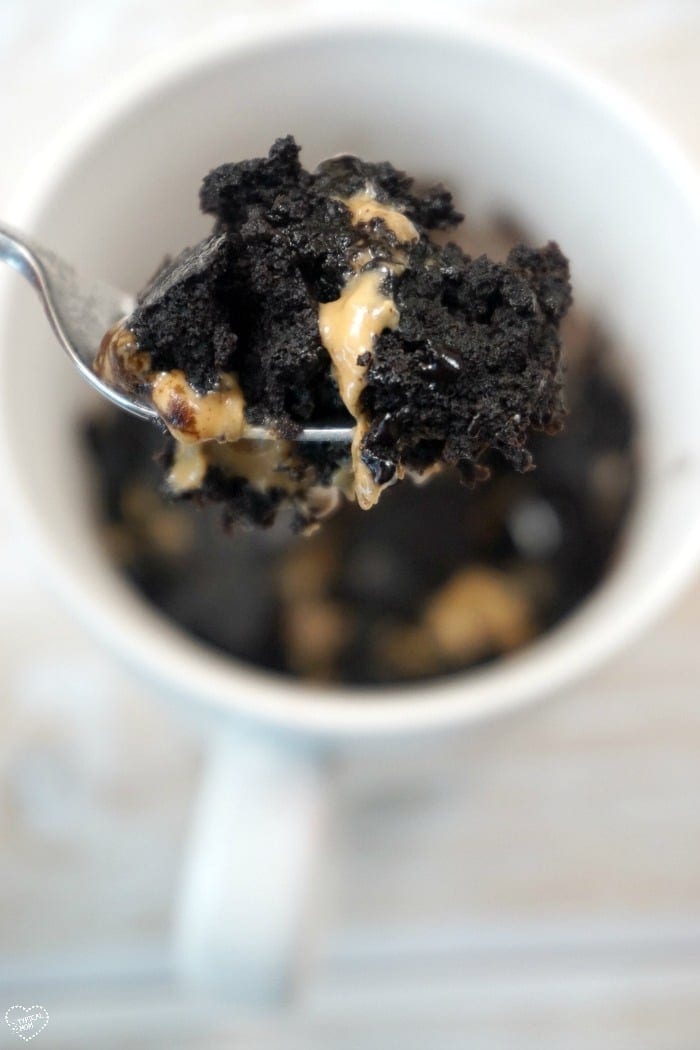 Here's how to make a brownie in a mug which is definitely one of our favorite mug recipes! I love single serving desserts! When I want something a fudgy brownie but don't want to turn on the oven this peanut butter mug brownie is just perfect! (originally published 8/16, affiliate links present)
Brownie Mug Recipe
This brownie mug recipe is quite simple and perfect for a chocolate craving. Sometimes you just want a single serving of yum, not to make a whole pan full. We love peanut butter inside. Of course you can add other goodies too if you want.
This is just one baking hack we figured out when I wanted a late night snack but not make an entire batch. A single serving brownie was just what I needed that night. I had made brownies out of cake mix so I knew I could make it other ways than in a square pan, it was time to experiment and figure this out.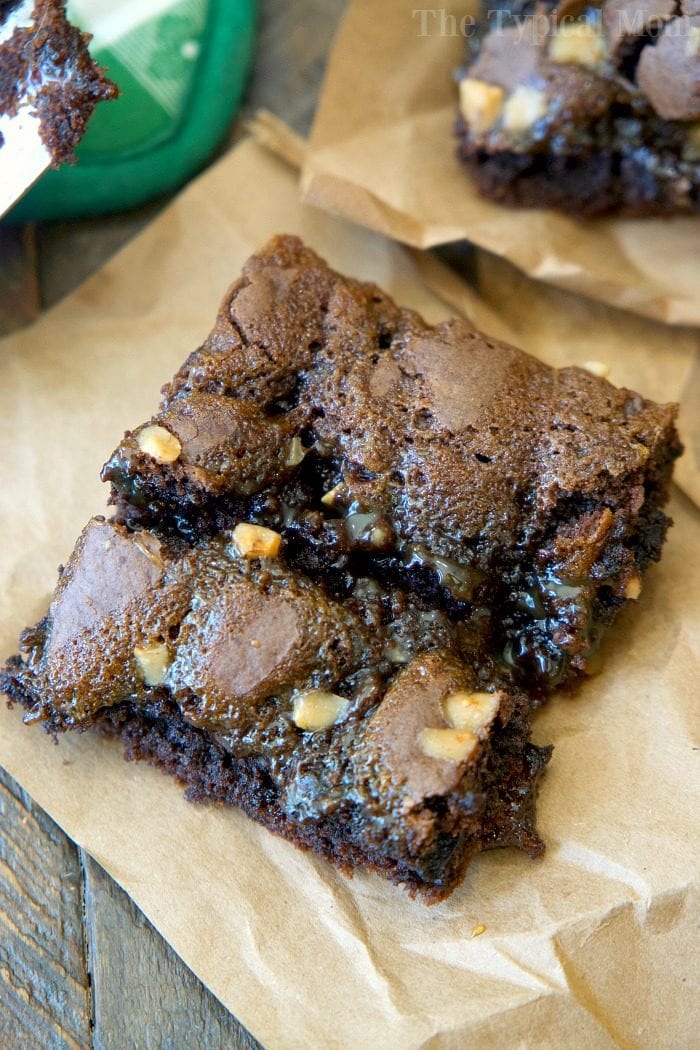 Peanut Butter Brownie in a Mug
I didn't just stop there, I thought adding a bit of hidden peanut butter in the center would be amazing too. That is a must in our house and we always have a few jars in the pantry. Yes you can omit it if there's an allergy, and it is still tastes amazing.
You don't have to add peanut butter brownie in a mug, but this addition is delicious!
If you have a sweet tooth but don't want to make an entire package of brownies or cake this is a great alternative dessert for one! My girls will make this as a quick treat for themselves after school and I am guilty of making one late at night when we are watching movies on the weekend. 😉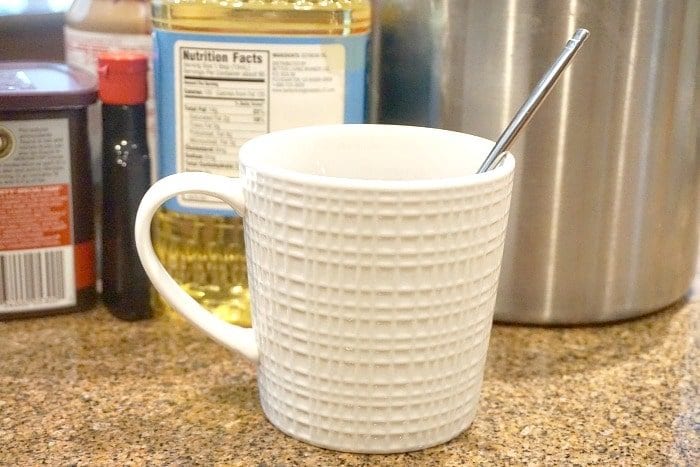 Brownie in a Mug No Egg No Milk
If you have allergies this type of mug cake is a great one. It is eggless and dairy free! I know, killer right?? Perfect for my husband who can no longer have either. I start with I looked at the recipe from Simply Recipes because it is easy and I had everything in my cupboard at home. From there I changed a few things and added peanut butter and it came out amazing!
I'm all about easy and ooey gooey desserts so I've made this one often because it's just so easy and hits the spot when I want something sweet.
I decided to add a dollop of peanut butter in the center but you could also add a few Rollo caramels or leave it all out.
A "regular" microwave brownie in a mug which is amazing as well.
How to make a brownie in a mug
I'm a peanut butter fanatic so if I am really going to go all in and indulge myself when making a microwave dessert for one I am going to really go for it if you know what I mean.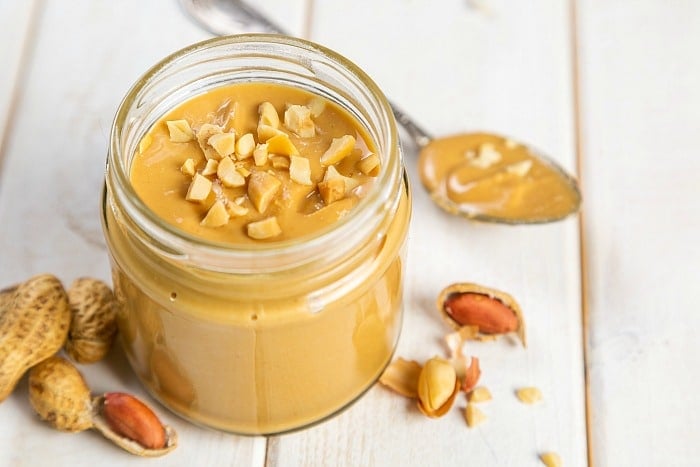 Brownie in a Mug No Egg
Make sure you measure flour properly when measuring ingredients for this single serving brownie recipe. What that means is that you need to fluff it, scoop with a spoon when measuring and don't pack it down. If you do it will become much more dense and not rise properly.
Cocoa powder
Sugar
Flour
Salt
Oil – vegetable or olive oil if that's all you have, could use melted butter if necessary
Vanilla extract
Peanut butter (optional, great without it too)
medium/large microwave safe mug so it doesn't overflow
The reason why you need a mug a bit larger than a standard tea or coffee cup is it may overflow. Cooking time is short because it is just one (or two) serving really. If you're looking for a dessert with no eggs necessary, this is the one to make!
If you wanted to substitute something else in the center you could use a pinch of chocolate chips instead into the center or 1 tsp of crushed nuts. I like to keep my baked goods very tender so I don't like crunchy bites inside myself. I would suggest making it as is directed below and go from there. Compare with and without the add ins and see which is your favorite bites.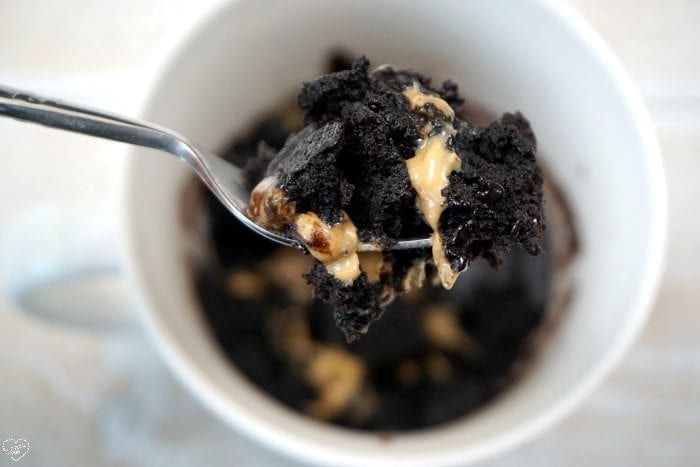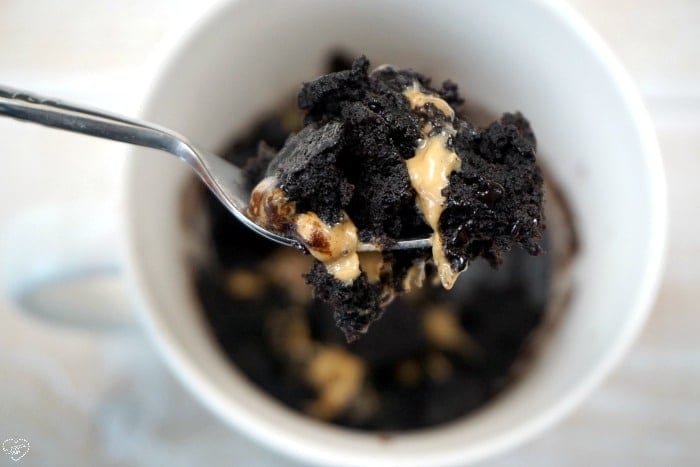 How do you make microwave treats?
I mean it is really easy, and doesn't heat up your entire house in the process. This one takes about 10 minutes to prep or so. If you need a simple 2 ingredient microwave treat this is how to make a mug cake with cake mix too.
A dollop of whipped cream of vanilla ice cream on top can be added too.
It's pretty darn sweet though so I would first try as is. It's to die for!
If you love this easy brownie in a mug recipe you could put together the dry ingredients in small baggies.
Then use another "batch" on other nights.
Write with a sharpie on the bag what wet ingredients you need so it's quick when you're ready to make it again.
Seriously, it is so easy that way. Just make a large batch of this brownie in a mug mixture but portioned out into ziplocs so it's ready when you are.
Looking for another another easy mug cake recipe to try? This one is probably one of our most popular but we have even more below: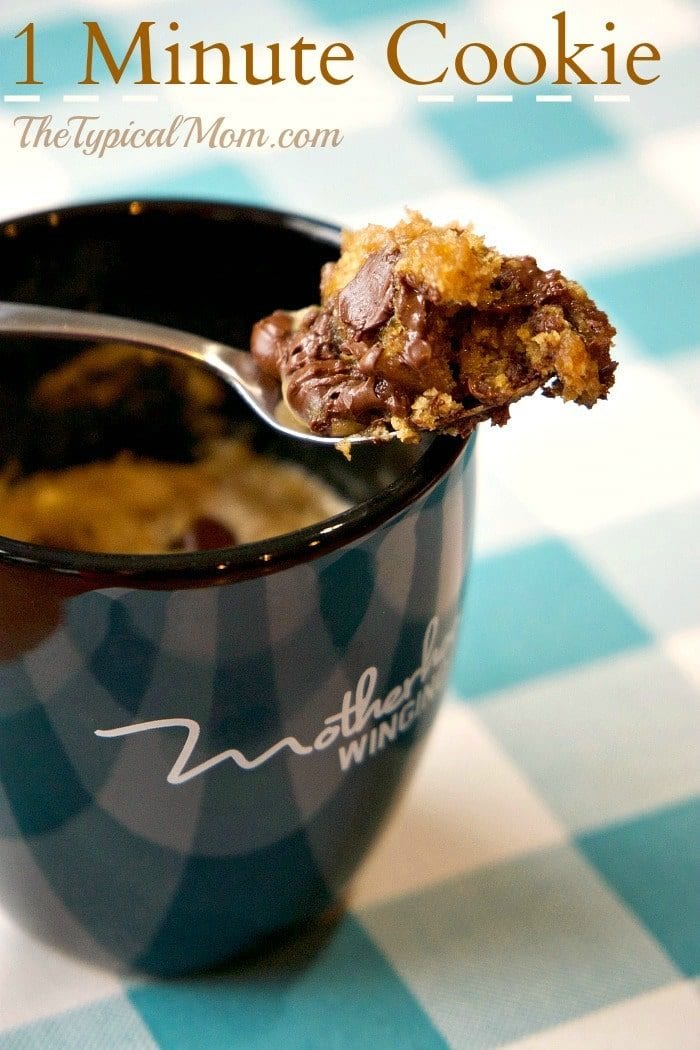 Best Mug Cake Recipes
Another one of these treats without eggs is to make our cake mix mug cake below. Fewer ingredients, not as rich and decadent but still satisfies a sweet tooth for sure.
Can you reheat a mug cake?
Well to be honest I have never not finished the entire thing on the first go around. If I don't my husband will finish it off but I suppose you could cover with plastic wrap and then microwave for 10 seconds for the next go around.
Want to see a few of my favorite things that I am totally obsessed with?? Take a peek and see how many you might already have…twinsies!
Looking for more easy family recipes and tips? LIKE The Typical Mom Facebook page?
Then sign up for my free newsletter, and follow me on Pinterest! 😉
***** If you LOVED this recipe give it 5 Stars below and let everyone know what you thought about it. 😉
Peanut Butter Brownie in a Mug
This ooey gooey peanut butter brownie in a mug recipe is absolutely amazing!! Throw it all together, stick in the microwave for 1 min. and it's done to perfection! Dessert for one has never been more delicious and easy. You have my permission to NOT share this with anyone else and just indulge.

Instructions
Add dry ingredients to mug and stir (use 12 oz. mug or larger because it will rise a bit).

Add wet ingredients to mug and stir until mixed.

Put tbsp. of peanut butter in middle of mix and push down a bit so it is submerged into brownie batter.

Microwave for 60 seconds…done!!

Note: if you allow it to cool for 5 minutes it will solidify more if you want it more cakier and less ooey gooey
Video
Nutrition Facts
Peanut Butter Brownie in a Mug
Amount Per Serving (2 oz)
Calories 275
Calories from Fat 342
% Daily Value*
Fat 38g58%
Sodium 80mg3%
Potassium 256mg7%
Carbohydrates 83g28%
Protein 9g18%
Calcium 13mg1%
Iron 3mg17%
* Percent Daily Values are based on a 2000 calorie diet.