Lots of free Kindergarten printables here! From Science, to Math, to Spelling and Sight Word practice sheets there's a lot of resources you can use. If you are a parent preparing your child for their upcoming Kindergarten year I have a post about what should a child know before Kindergarten you can read too!
If you have a little one getting prepared to start Kindergarten or is in Pre-K and you want free printable worksheets, here are many for them! Lots of free Kindergarten printables for Science, STEM activities, rhymes, sight word practice and more for parents and Teachers are here. Choose one or all of them to print off and supplement their learning right at home. (affiliate links present)
Preschool and Kindergarten Worksheets
I used to teach that level, and then second grade. I shared what was helpful for my students to know in order to make their first year as successful as possible. Let's start with sight word coloring pages that has 6 different options, and move on from there.
We have even more free Kindergarten worksheets for different holidays too like our Earth day coloring pages too. Continuing to add new ones year after year, if you bookmark this post you can refer back to it often and see what is new for your family!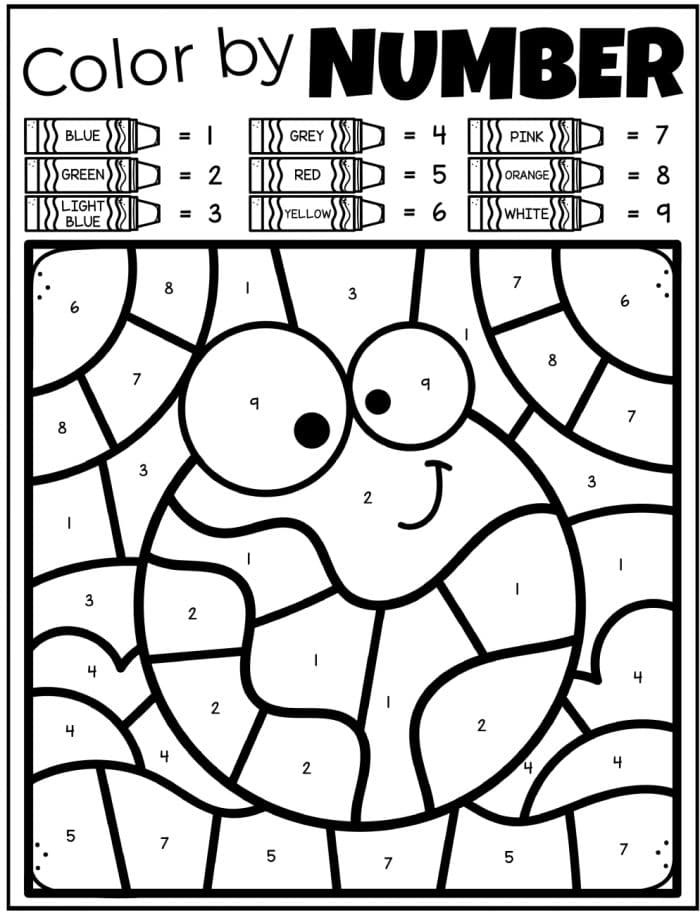 Printable Kindergarten Worksheets
This first grade of sorts marks the beginning of a child's educational journey, where they take their first steps into the world of learning. As parents and educators, we strive to provide young learners with the tools they need to develop essential skills and foster a love for learning.
In this digital age, free kindergarten worksheets have emerged as valuable resources that can support early education and unlock a child's learning potential.We have a bunch of others as well from friends who are bloggers around the web;
If you're looking for recommendations from a former teacher beyond these free Kindergarten printables, I would highly recommend investing in a set or two of BOB Books!
Kindergarten Worksheets Writing
If your child is in the very beginning stages of learning their sounds I would first start with the Letter Factory DVD . Then introduce the books from there. This is what I did with my younger two and they were reading level 3 & 4 BOB books before they ever set foot in their Kindergarten room.
It gave them a huge head start above the rest of the children who could only recognize their letters. It makes them feel confident when they already know the basics of reading. These resources make learning them really fun! For more free fun take a peek at our long list of Back to School Printables here!
Every child learns at their own pace and has unique strengths and areas for improvement. Free educational worksheets are great resources that cater to different learning styles and abilities. They often provide a range of difficulty levels, allowing you as parents to guide them at the beginning, meet the needs of each child and working up from there.
Free Kindergarten Coloring Pages
Whether a child requires additional practice or is ready for more challenging tasks, these worksheets can be customized to suit their specific learning requirements.
Since you're here I know you are looking for all the free printables for kids you can find. I add more each week so make sure you bookmark the blue link above and check back often.
First you should subscribe to our free newsletter to get more via. email too. Feel free to print one or as many as you like for rainy day activities that boys and girls will all enjoy! Here are our favorite items to use on coloring pages, word searches and color by number printables;
Educational Worksheets for Kindergarteners
Each of these can serve as valuable supplements to classroom education, as well as at home. They can be used by teachers to reinforce concepts taught in class or as homework assignments to extend learning beyond the school walls.
Parents can also use these resources to support their child's learning at home and actively participate in their educational journey. The availability of freebies like these ensures that learning can continue beyond the confines of the traditional classroom setting, providing children with additional opportunities to reinforce their skills.
In a world driven by technology nowadays it is nice to have a pencil to paper kind of activity. Let's harness the power of these worksheets to unlock the full learning potential of our young learners and pave the way for a successful educational journey.
Want to see a few of my favorite things that I am totally obsessed with?? Take a peek and see how many you might already have…twinsies!
Looking for more easy family recipes and tips? LIKE The Typical Mom Facebook page?
Then sign up for my free newsletter, and follow me on Pinterest! 😉
***** If you LOVED this recipe give it 5 Stars below and let everyone know what you thought about it. 😉