Lots of free Kindergarten printables here! From Science, to Math, to Spelling and Sight Word practice sheets there's a lot of resources you can use.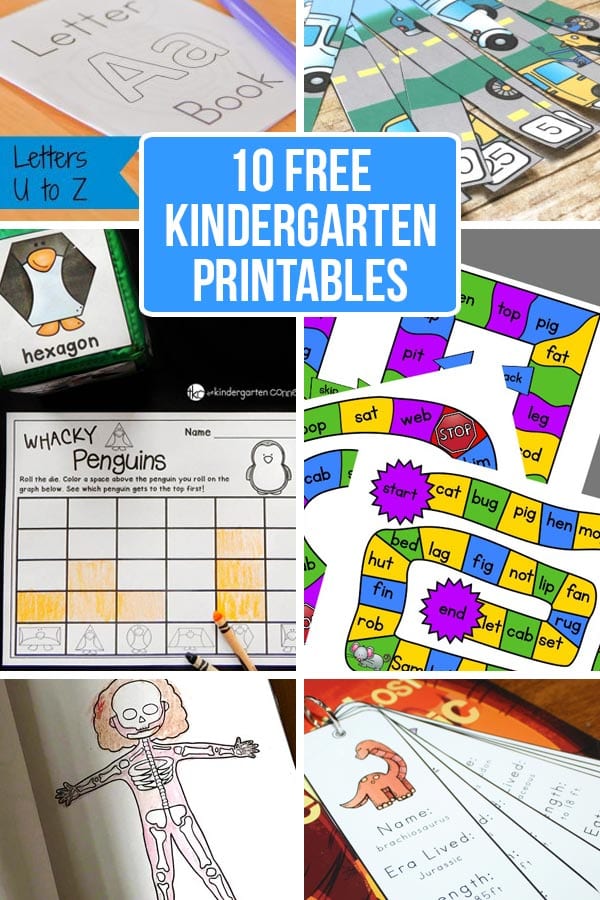 If you have a little one getting prepared to start Kindergarten or is in Pre-K and you are looking for more free printable worksheets for that grade level here are many for them! Lots of free Kindergarten printables for Science, STEM activities, rhymes, sight word practice and more. Choose one or all of them to print off and supplement their learning right at home.
If you are a parent preparing your child for their upcoming Kindergarten year I have a post about what should a child know before Kindergarten you can read too! I used to teach that level, and then second grade so I shared what was helpful for my students to know in order to make their first year as successful as possible. (affiliate links present)
If you're looking for recommendations from a former teacher beyond these free Kindergarten printables, I would highly recommend investing in a set or two of BOB Books! If your child is in the very beginning stages of learning their sounds I would first start with the Letter Factory DVD and then introduce the books from there. This is what I did with my younger two and they were reading level 3 & 4 BOB books before they ever set foot in their Kindergarten room.
It gave them a huge head start above the rest of the children who could only recognize their letters and weren't reading at all yet. It makes them feel confident when they already know the basics of reading and these resources make learning them really fun!
For more easy recipes, tips and free printables please LIKE The Typical Mom on Facebook and follow me on Pinterest! You can also sign up for my free weekly newsletter which is packed with goodies I know you'll love. 😉