This is how to make a knot pillow at home. Great DIY kids craft they can make for a gift or for themselves. Cheap and easy for children to make themselves.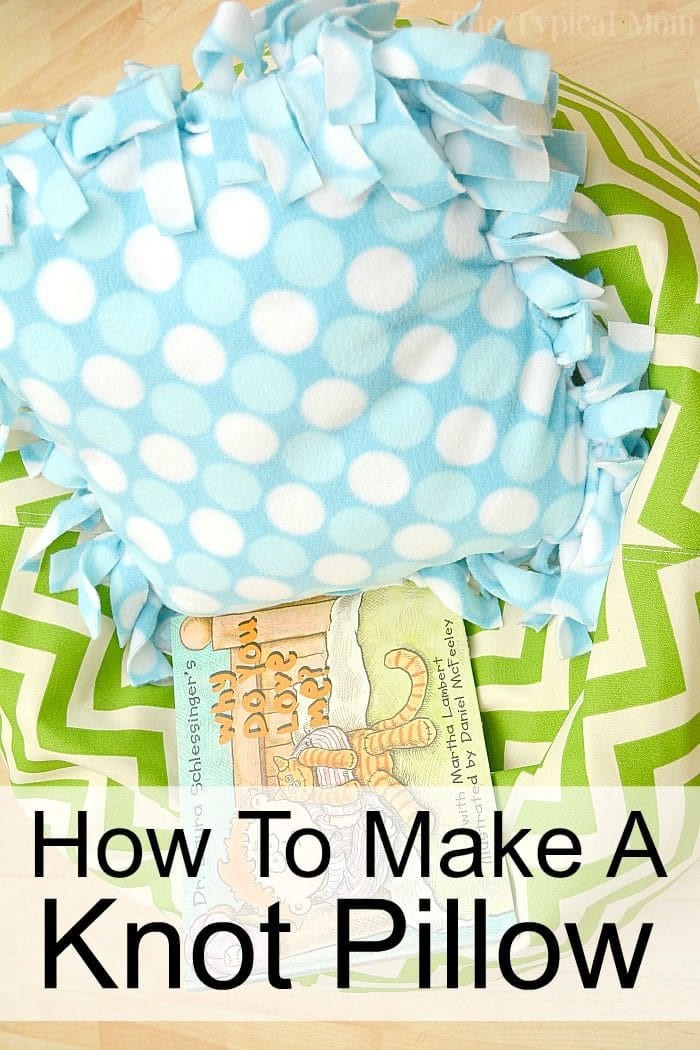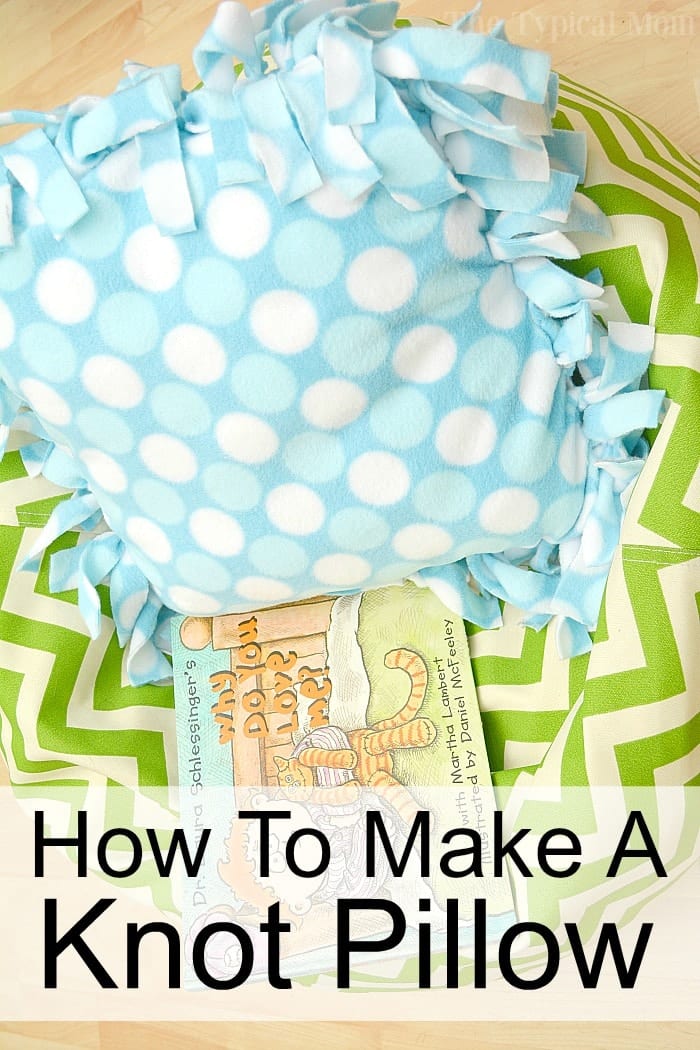 My girls wanted to know how to make a knot pillow so they did a bit of research. It was easier than we thought and it came out really cute. They kept it but it could be a great present too.
DIY Knot Pillow
The items you will need are seen here below. Of course the fabric is totally up to you, I suggest you search the clearance scrap section on your first go around. You can find some fun & wild styles there too.
If your kids love crafts and/or do it yourself projects, this one is great.
It's cheap which is great, so if they mess up it won't cost a lot to redo and it gets them into something other than being online. 😉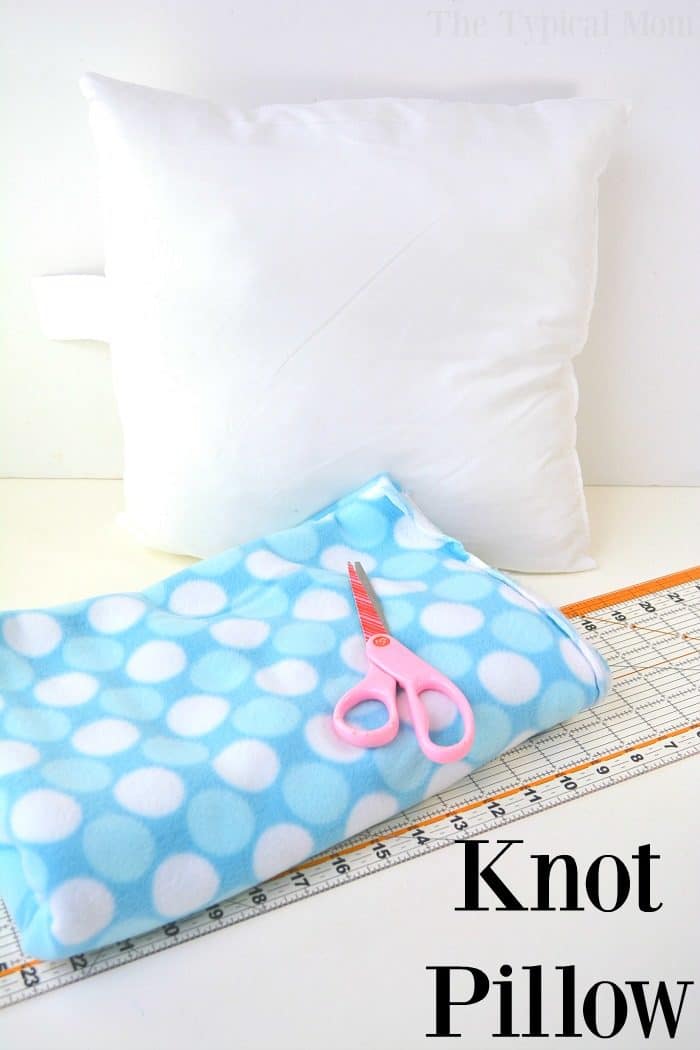 DIY Knot Pillow No Sew
Now let's get started. Like I said, hit your local fabric store or order fabric online here. You just need 2 yards so go ahead and get 4 in case of error or you want to make 2. The materials you're going to need are;
2 yards Fleece material

another can be used but this is thicker and a bit easier to work with, looks better when done too

Fabric scissors

these work better to cut in a straight line and not get caught on it

A ruler

any type will work really

16 x 16 inch Pillow form

of course you can make it bigger but you'd need more fabric per pillow than is listed here

Pencil or fabric marker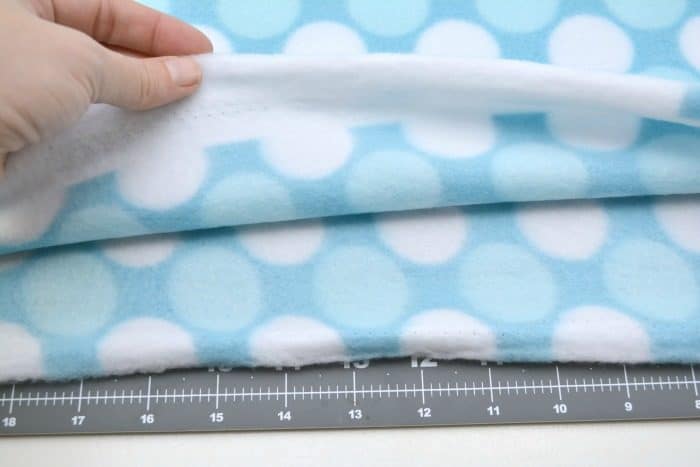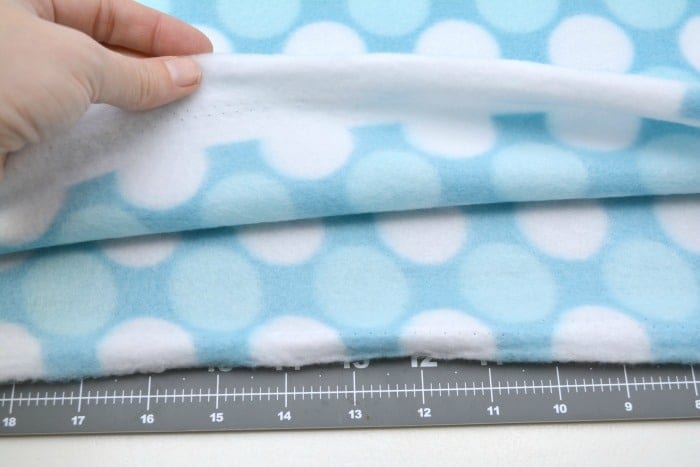 How To Make a Knot Pillow from Fleece
Instructions:
Fold your fabric over on top of itself so that both of the "right" or decorated sides of the fleece are facing outward, and the faded or undecorated sides are on the inside.

If you are using two different colors or designs of fleece material, just lay one piece on top of the other making sure the "right" sides are facing outward. You can see the photo for reference.

Using a ruler or other measuring device, mark out a 24 x 24 inch square on your fabric using a pencil or fabric marker. Either of these will wash off when you launder your pillow.
Use fabric scissors to cut out the square that you marked.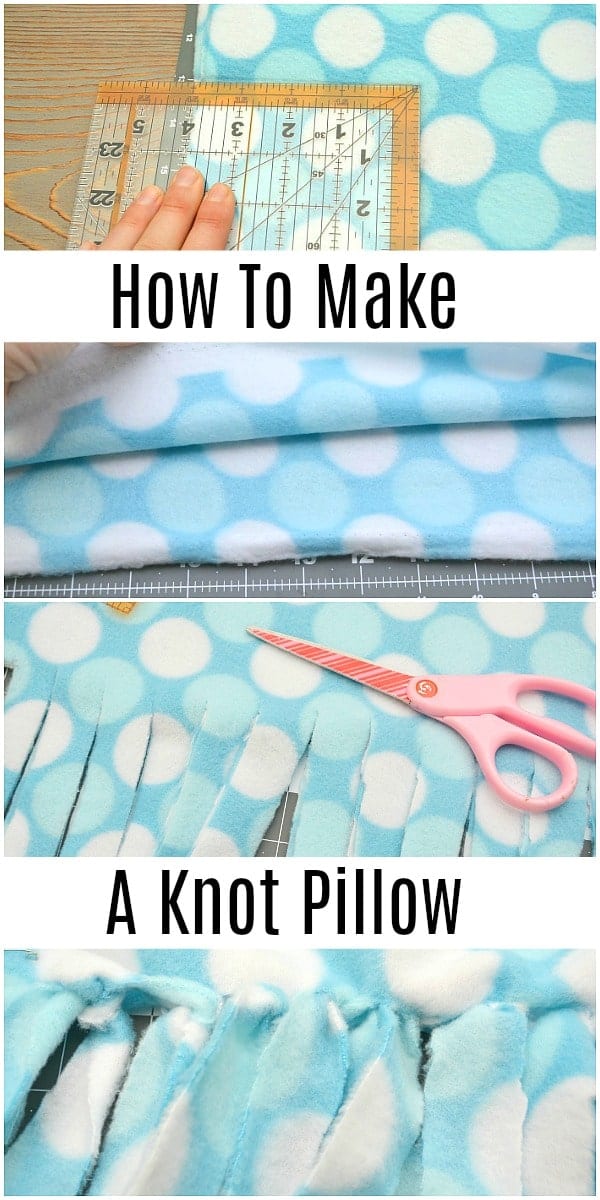 Knot pillow instructions
Measure and cut 4 x 4 inch squares out of each corner of the 24 x 24 square piece of fabric that you made.
Cut 4 inch long slits along each side of the fabric about 1 inch apart.

this is a good measurement so you don't see thru to the inner pillow once they're all tied

Tie each of the slits of fabric together with a simple double knot along three of the four sides of your pillow. Leave the last side open.
Place your 16 x 16 inch pillow form into the pillow cover you have made.
Tie the last side of the pillow cover closed using simple double knots.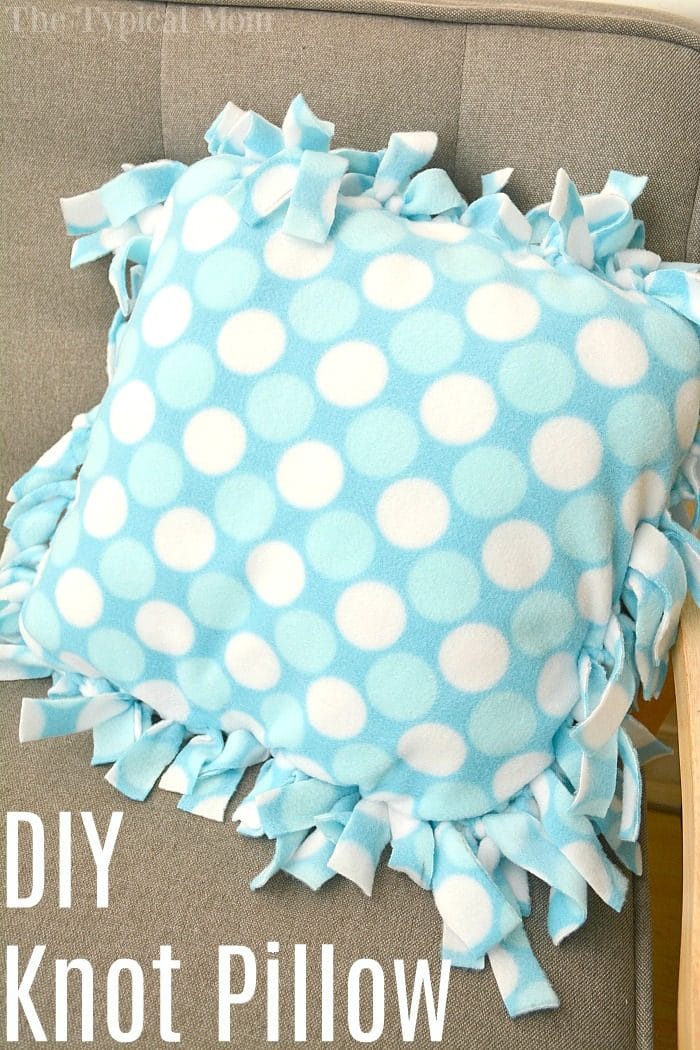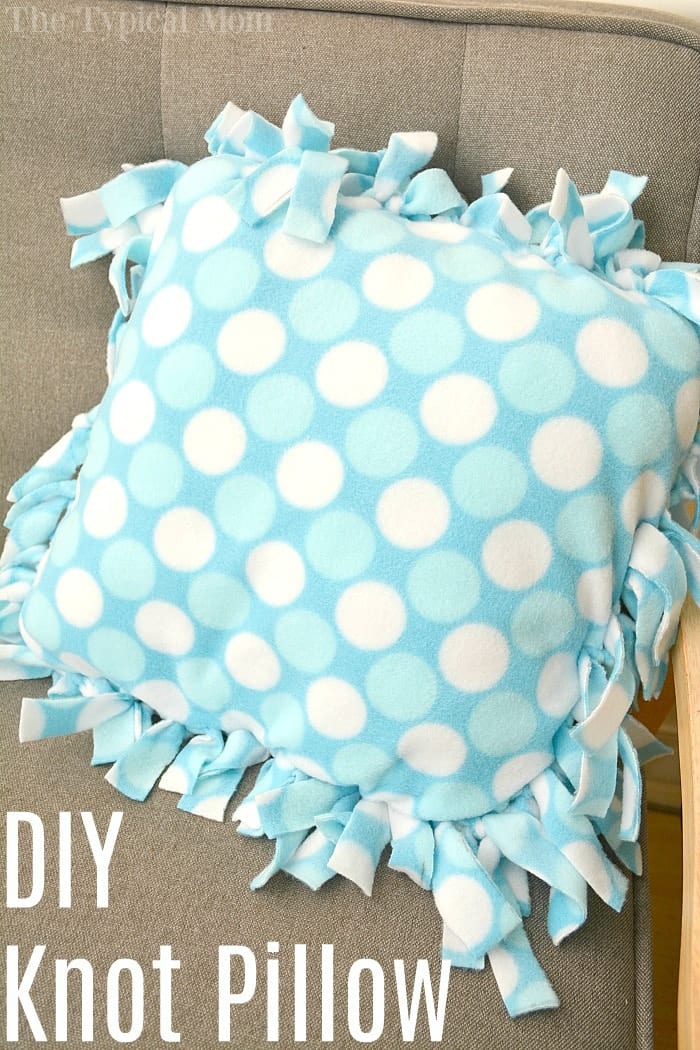 Looking for other cheap crafts for kids that are inexpensive and easy to do for all ages?
Cinnamon ornaments are fun to make no matter what time of year. You can use them as drawer or air fresheners too and skip the tree entirely if it isn't Christmas time.
Here's how to make homemade hand warmers. These are similar and require a bit of fabric too. Fantastic for cooler weather, and used as gift ideas too.
This yarn pumpkin craft is fun since you can make them markers for a tic tac toe game.