Instant Pot pancake bites are the perfect pressure cooker breakfast. Use protein packed pancake mix, traditional or make gluten free pancakes in minutes!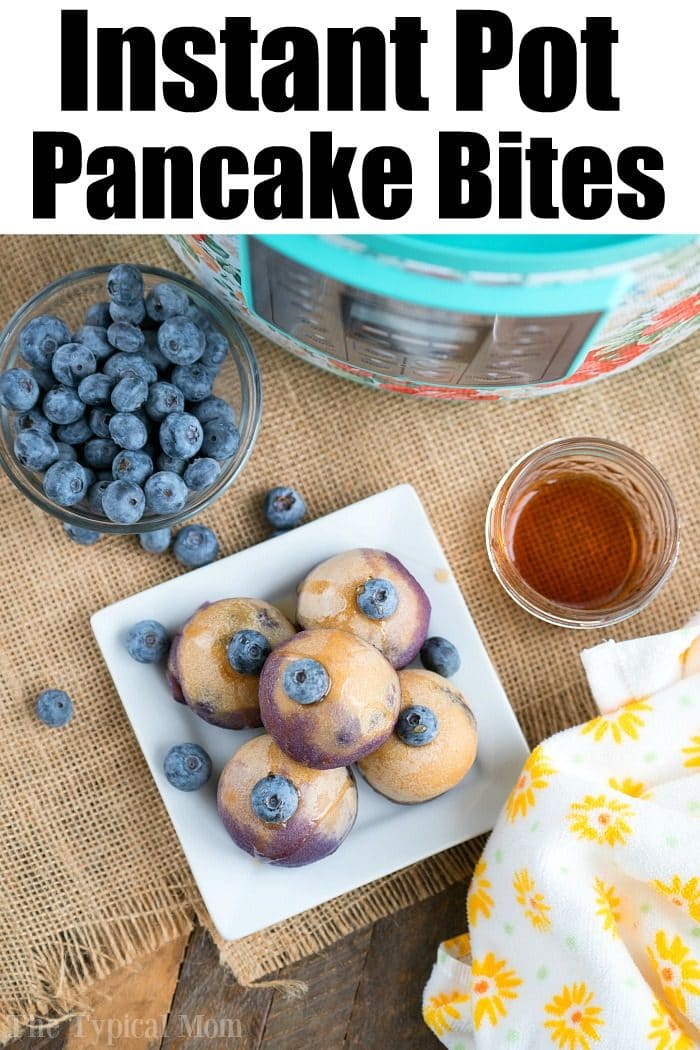 These Instant Pot pancake bites are so fun! We made protein pancakes with blueberries as you can see here, traditional Instant Pot pancakes as well as gluten free pancakes when a friend came over. Once you have an Instant Pot egg mold the possibilities are endless I tell you! One of our favorite breakfast Instant Pot recipes.
We first began with making these pressure cooker egg bites that are similar to a crustless quiche. Great when taken on the go for breakfast on busy mornings.
Now that we've made Instant Pot pancake bites we are set for grab n go days!
This is what we used for our first batch, we will share other methods below as well but if you haven't tried protein packed pancake mix it's pretty good and great if you're on a lower carb diet.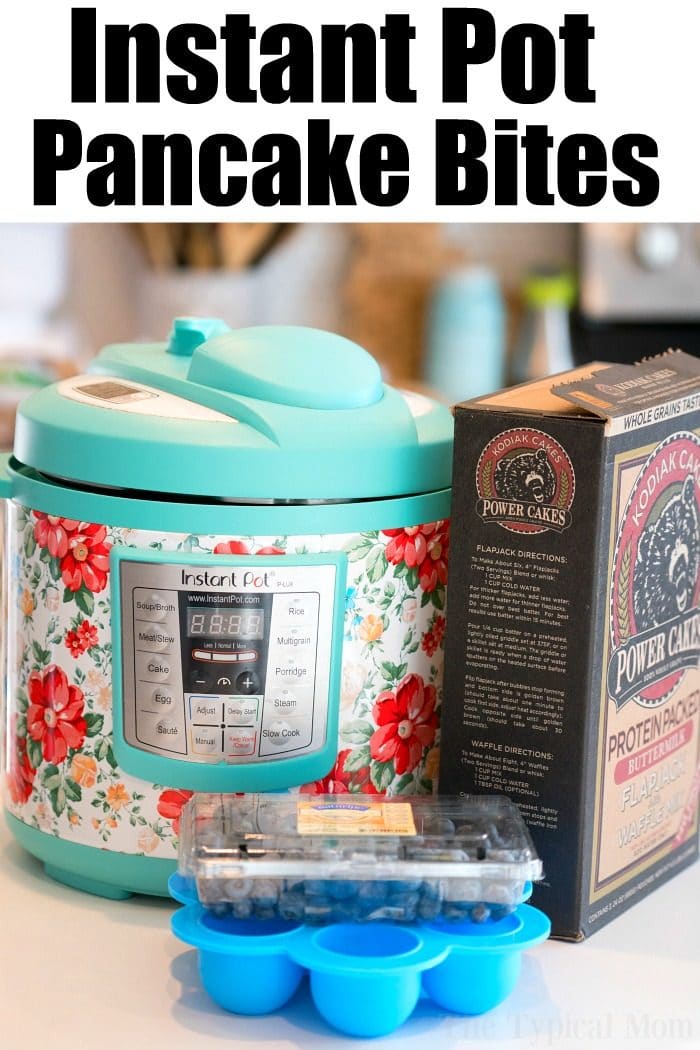 I added fresh blueberries to this batch because that is my favorite fruit and a great size for pancake bites I thought. I probably wouldn't use frozen blueberries just because they'd sweat a bit in the cooking process and would make the pancake bites a bit wetter and may not cook thoroughly all the way through.
I'd imagine diced fresh, yellow, bananas would work well too though. That is our next add in.
For the protein pancake mix you use:
1 cup mix
1 cup water
1/2 c blueberries if you choose to add those
This will make 1 full batch of pressure cooker pancake bites which is 7 total.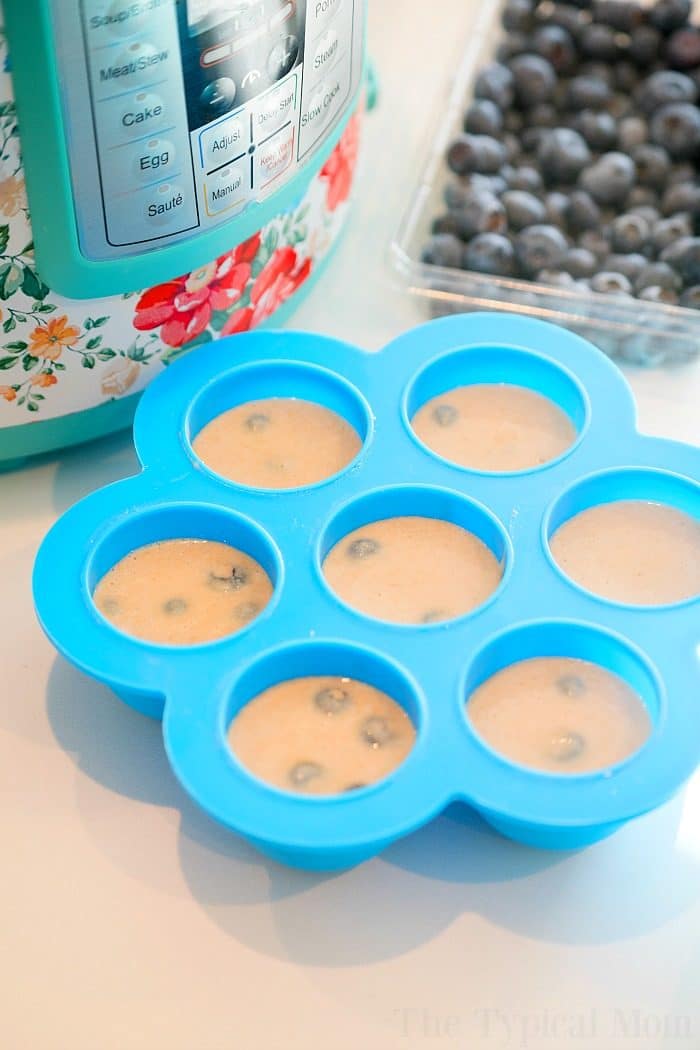 Like I said this Instant Pot egg mold works really well and does not require any non stick spray as it is made of silicone and allows you to literally POP the pancakes right out with no issue.
It does stay warm for a little while once you take it out but cools off rather quickly so you can push one out on to a plate and serve them.
Refill them and make another round if you want more too.
If you have ever "baked" anything in your pressure cooker you do know that there is a bit of a different texture so don't be alarmed if it is bit off from traditional pancakes. These are a great crazy morning breakfast option for us…and we hope you love them too.
Looks yummy right??!!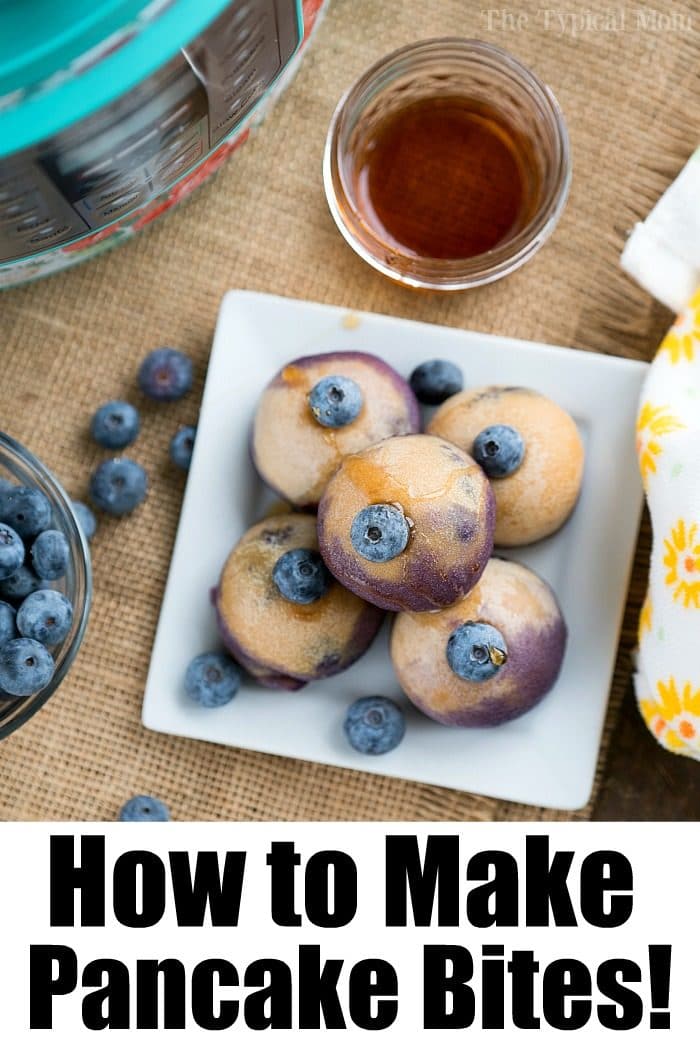 This is what you will need to make our easy Instant Pot pancake bites
Pancake mix – this protein packed pancake mix works best
Water or milk – depends on what pancake mix you use, follow directions on back of box
Blueberries – optional add in but really good
Brown sugar – optional but tasty add in
Difference between protein pancake mix and other mixes
Protein packed is a bit more dense but has a ton of protein per pancake bite
Traditional pancake are a bit fluffier
Gluten free pancake mix is a great option when needed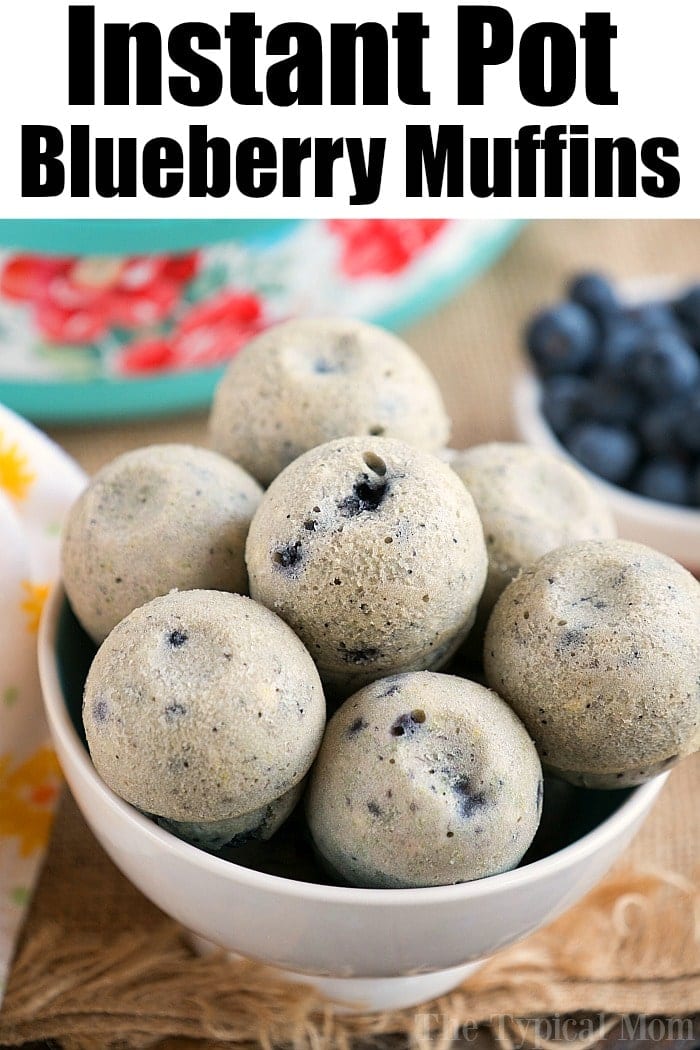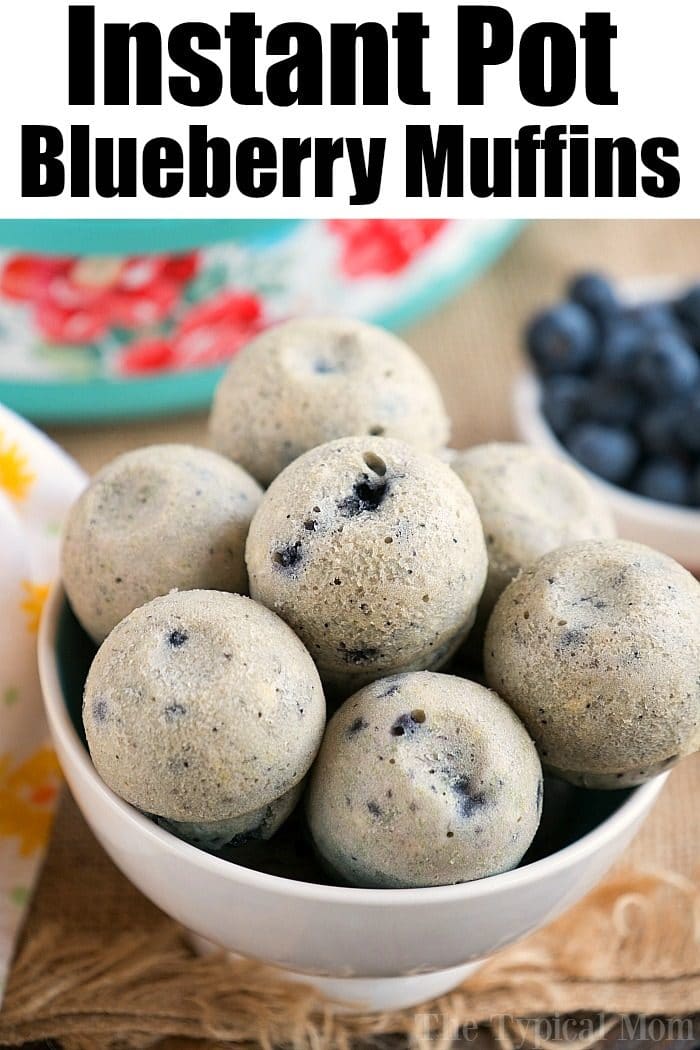 Other Instant Pot breakfast recipes
Here is the entire printable pancake recipe for Instant Pot pancakes below
Instant Pot Pancake Bites
Instant Pot pancake bites are the perfect pressure cooker breakfast. Use protein packed pancake mix, traditional or make gluten free pancakes in minutes!
Instructions
Pour 1.5 c water into your Instant Pot, lower your trivet inside your pot.

Use flapjacks directions on Kodiak cake box which requires 1 c mix + 1 c water. Mix well. Add blueberries if you like. We used fresh fruit.

Pour batter into each hole inside your egg mold, 3/4 full.

Cover egg mold with foil and lower into your pot on top of your trivet.

Set to pressure high for 8 minutes.

Allow to naturally release for 5 minutes, then release rest of steam.

Carefully lift mold out, remove foil, allow to cool enough to handle mold.

Flip egg mold over on to a plate and pop each pancake bite out of each hole.

Dip into syrup and enjoy!
Nutrition Facts
Instant Pot Pancake Bites
Amount Per Serving (2 oz)
Calories 138
Calories from Fat 27
% Daily Value*
Fat 3g5%
Cholesterol 30mg10%
Sodium 225mg10%
Potassium 105mg3%
Carbohydrates 23g8%
Protein 3g6%
Vitamin A 110IU2%
Vitamin C 2.4mg3%
Calcium 100mg10%
Iron 0.6mg3%
* Percent Daily Values are based on a 2000 calorie diet.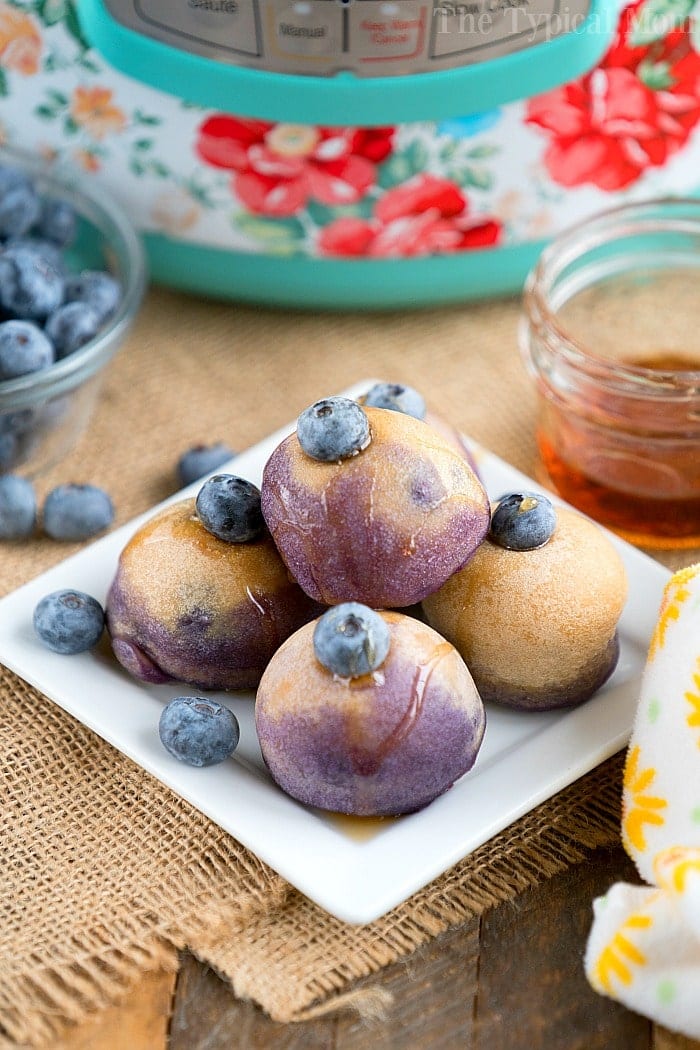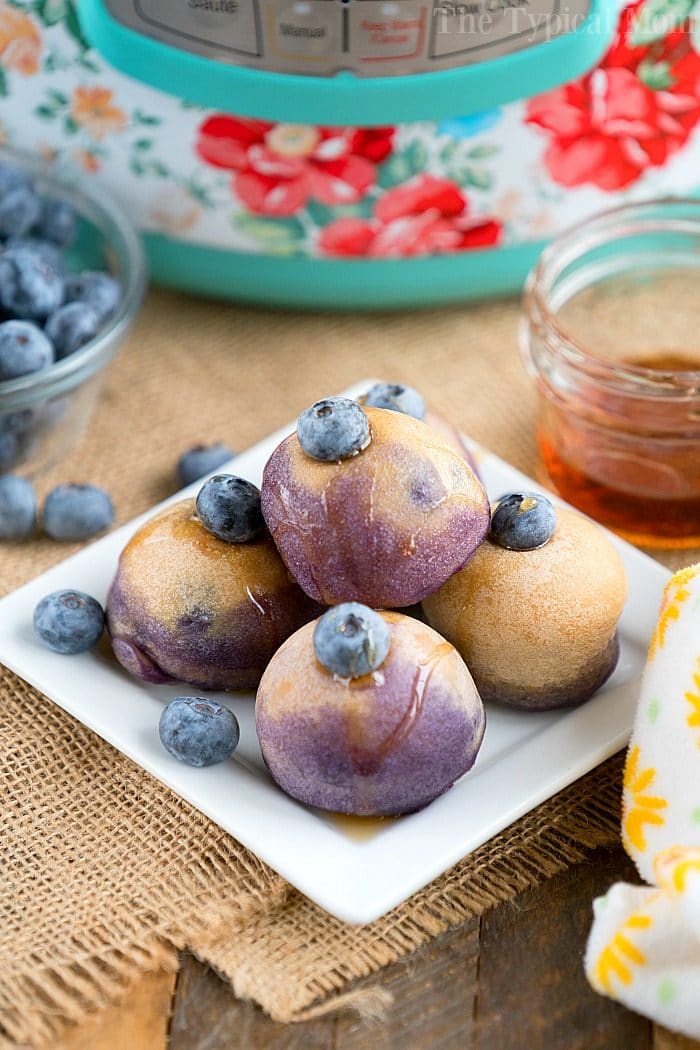 For more easy recipes, tips and free printables please LIKE The Typical Mom on Facebook and follow me on Pinterest! You can also sign up for my free weekly newsletter which is packed with goodies I know you'll love. 😉