If you like EASY you're just like me. I love desserts but many times I don't want to make from scratch, and that's why cake box cookies are such a great alternative. Cake mix comes it all types of flavors and once you get the hang of how to transform cake batter into cookie batter you can make all different kinds of cookies in a snap. Here is how you make cake box cookies…..strawberry chocolate chunk cake mix cookies!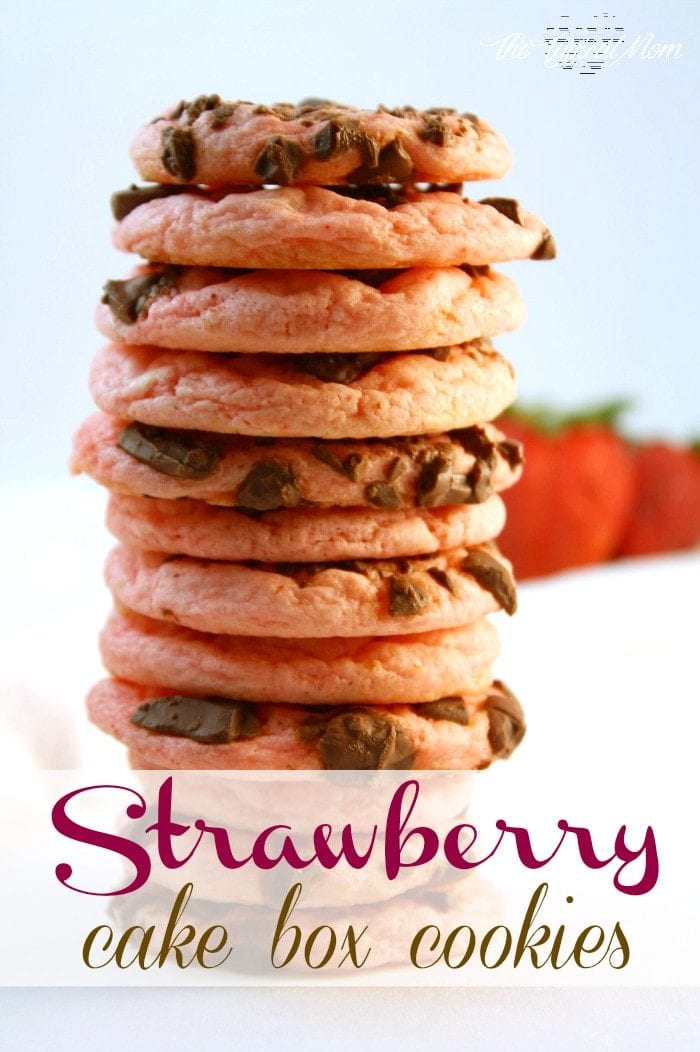 For this particular cake box cookie recipe you will want to grab a box of strawberry cake mix, one that says moist or has pudding in it is best but any strawberry will work. You just need eggs and oil to make the batter and if you want to add the chocolate chunks then you will need a bag of chips or cut up a chocolate bar. It is just like making "regular" cookies from here on out. Just scoop about a heaping tablespoon on your baking sheet and bake for about 10 minutes or until edges are browned at 325 degrees. That is how you make strawberry cake mix cookies. Here is the recipe.
[mpprecipe-recipe:65]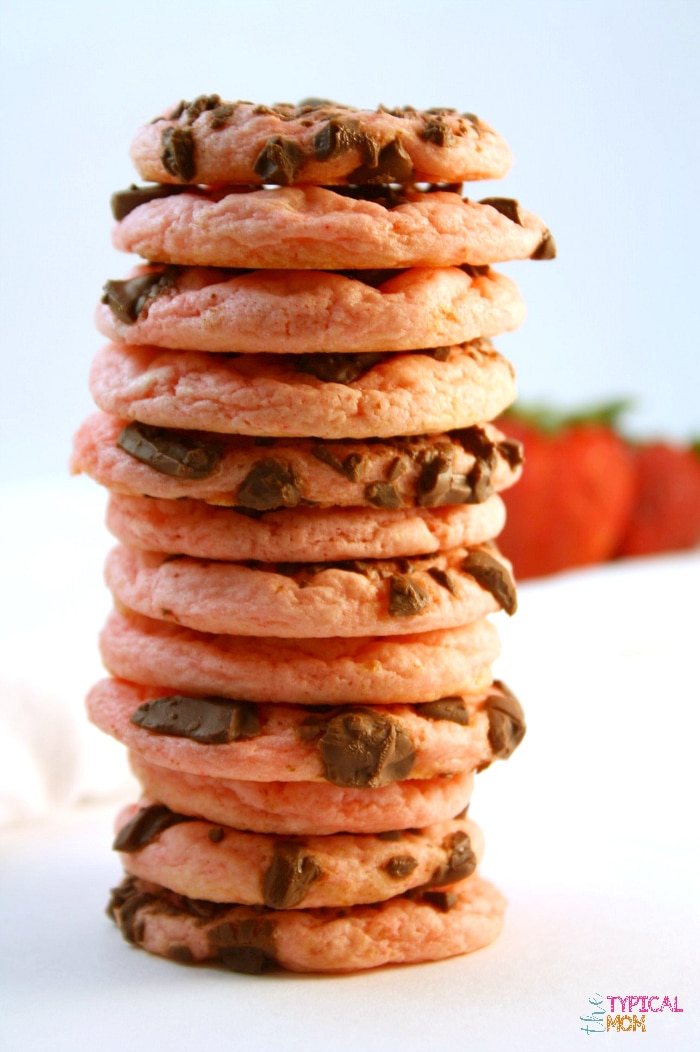 For more easy recipes and crafts please LIKE The Typical Mom on Facebook, sign up for my newsletter, and follow me on Pinterest!