Yes I like LOVE free printables of every kind…and love sharing them too. Check out this Christmas Bingo printable to use when people come over for the holidays, or in the classroom if you're a Teacher. Super fun and free! 😉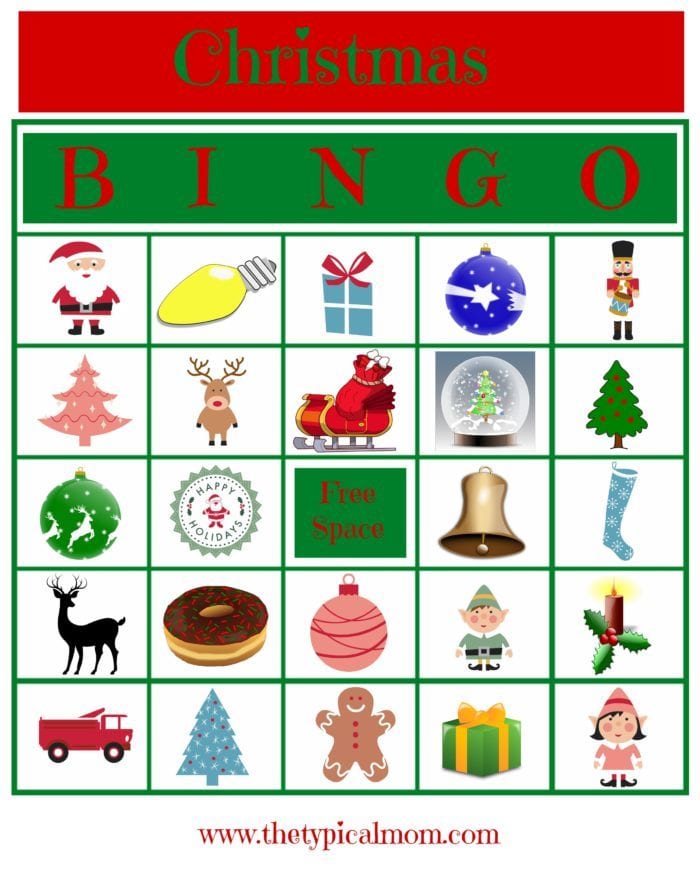 Now that is fun right??!! The caller just prints out an extra card like this one, cuts out the squares, puts them in a hat or cup and draws one out at a time calling out a clue, what the picture is, or showing the picture if you're working with small children. Just print as many Christmas Bingo printable cards you need and use jelly beans, pennies, or buttons (affiliate link) as markers to make it easy for everyone.
If you love this free printables we have tons more here like this one for a printable Lego Tic Tac Toe game and more.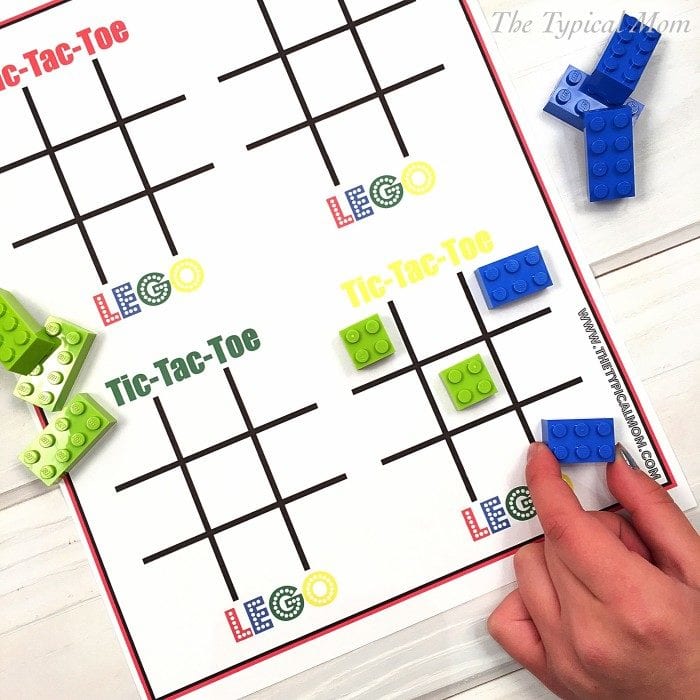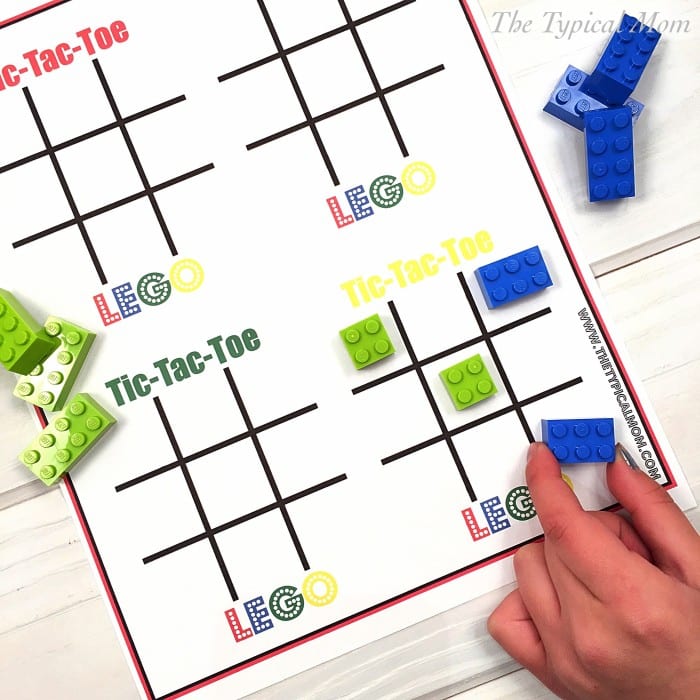 For more easy recipes, tips and crafts please LIKE The Typical Mom on Facebook and follow me on Pinterest! You can also sign up for my free weekly newsletter which is packed with goodies I know you'll love. 😉