Here are 3 different blank bingo cards you can use to make your own customized bingo game for a birthday party, a baby shower or to play just for fun. I have lots of free printable holiday bingo games to choose from on The Typical Mom so you can throw a party for less and personalize it in your own way.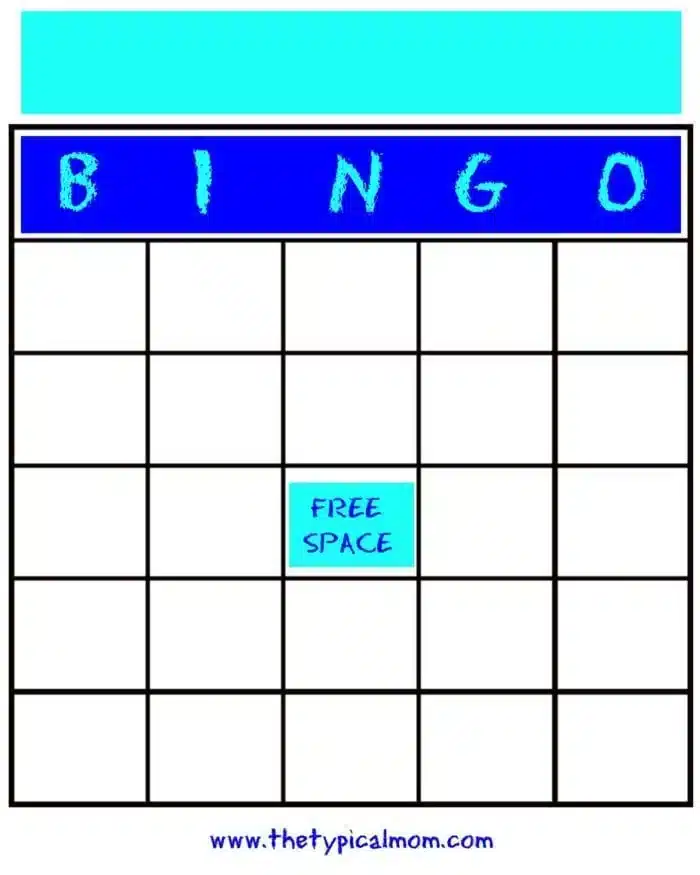 Here I am with another free printable! I have a lot of free bingo cards for all ages and occasions on The Typical Mom but these blank bingo cards will come in handy when you want to create your own unique game to play at a baby shower or birthday party! (affiliate links present, originally published 5/18)
Blank Bingo Card PDF
Just write a title on top if you like (like maybe Mother's Day or your own version of Football bingo).
Fill in the boxes if you want with pictures or words and create your own free bingo game to play at any occasion you'd like.
You can even use these in a classroom or children's birthday party and call out names of animals and have them draw their own picture in each box, then mix up the names of the animals and call them out one by one and see who wins that way!
Pass out little markers like pennies, buttons, or give each person a highlighter to mark their spots. If you want to play over and over again just slide each blank bingo card into a sheet protector.
Write/draw on them over and over again with wet erase markers and then wipe them clean with a baby wipe to play multiple times and then keep them for your next party.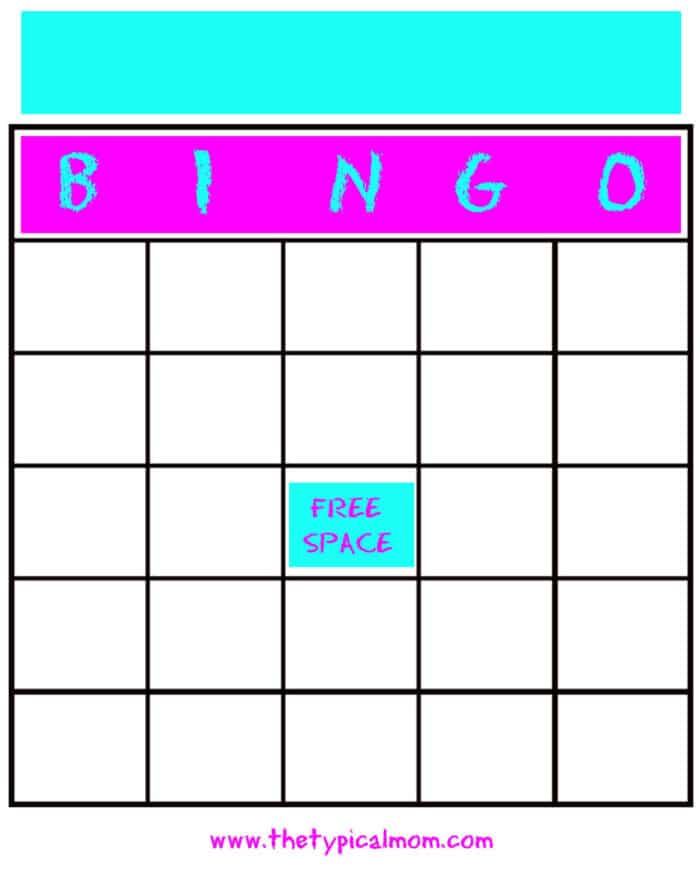 Blank Bingo Card Free
I have: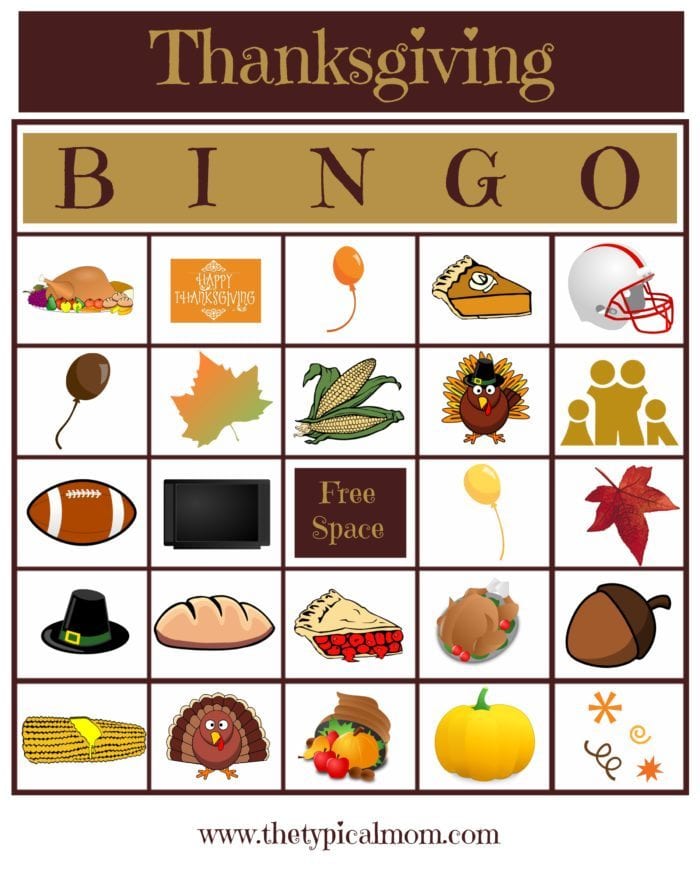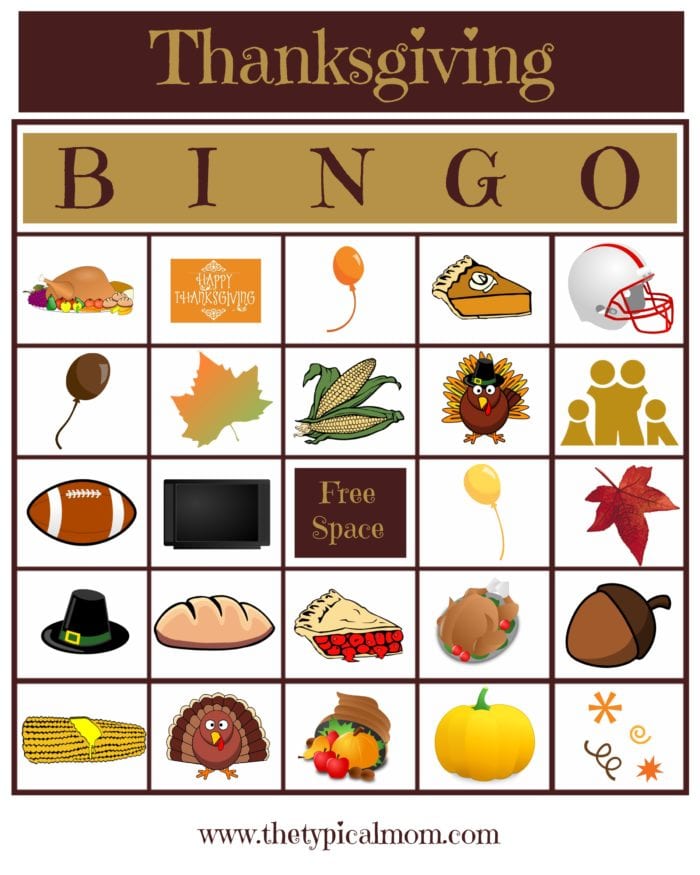 If you love these blank bingo cards you should look at all the bingo games we have here on this site like this cute one made just for a Thanksgiving bingo but we have many other party games there for all occasions as well like:
For more easy recipes, tips and crafts please LIKE The Typical Mom on Facebook and follow me on Pinterest! You can also sign up for my free weekly newsletter which is packed with goodies I know you'll love. 😉