Free printable baby shower bingo game to play at your next party! Lots more free baby shower party games like this here too like a word search and more.
I love offering free printables like this baby shower bingo game! It will save you a bit of money when you are throwing a party because every little bit helps right??!! Feel free to print as many as you'd like. I have a bunch of other free baby shower printables for you below too. If you're planning to play baby shower bingo, this one will work for any baby shower theme. Free is always best I say! (originally published 9/17, affiliate links present)
Super cute right??
Play this when the main mom opens her gifts, or before.
For the caller, just print 1 extra card and cut out the squares. Then throw them in a cup and pull them out one by one and call them out.
Here's one fun baby shower bingo game you see below. It's so funny to play in a big group!! Sure to provide a lot of laughter.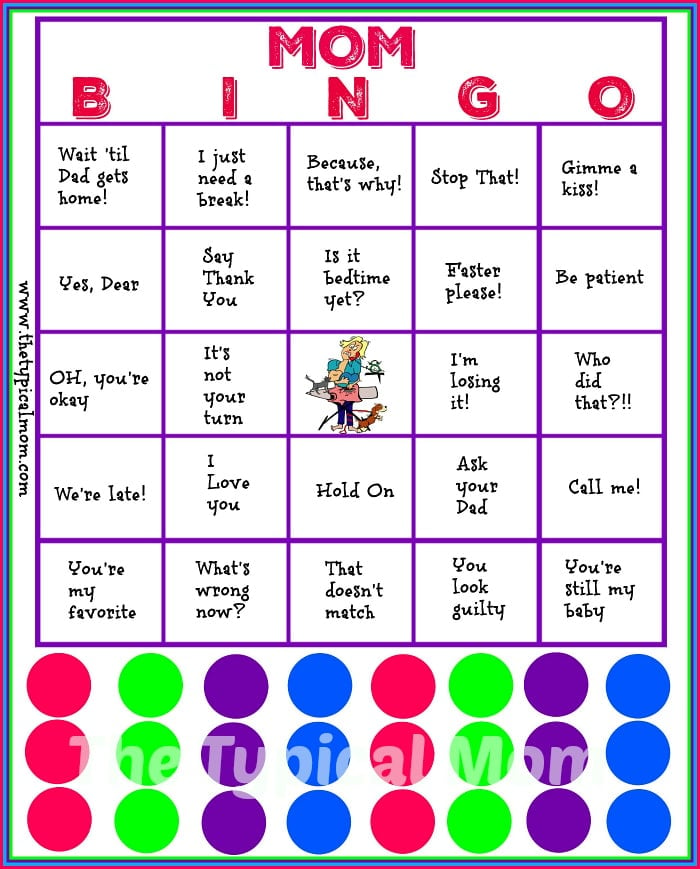 You can use pens as markers, and:
Pennies
Buttons
cute mini pacifiers – They have them in blue, pink or yellow
If you love this baby shower activities, here are more free baby shower printable games for you to use. This baby shower word search is perfect for that.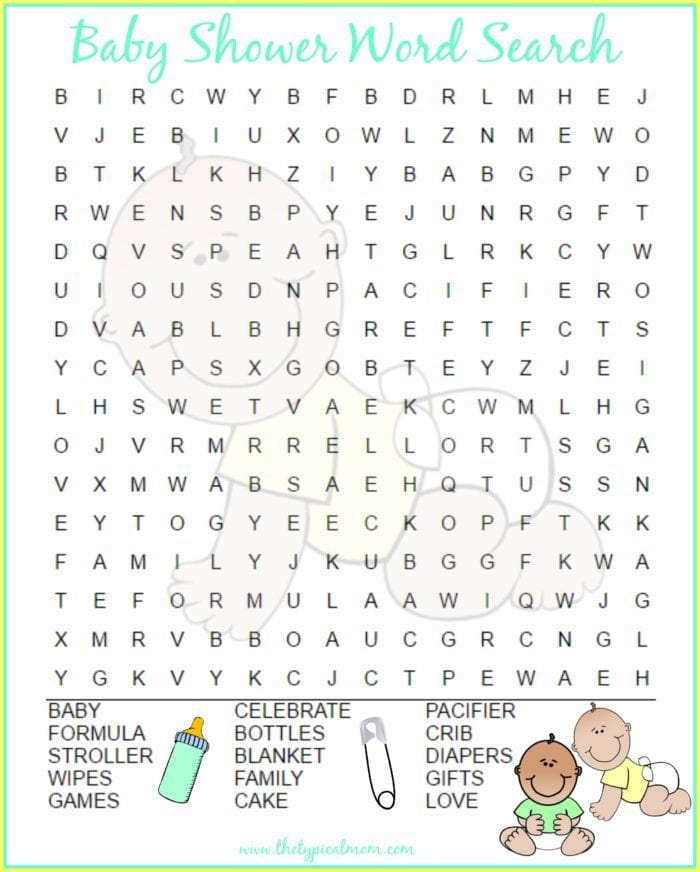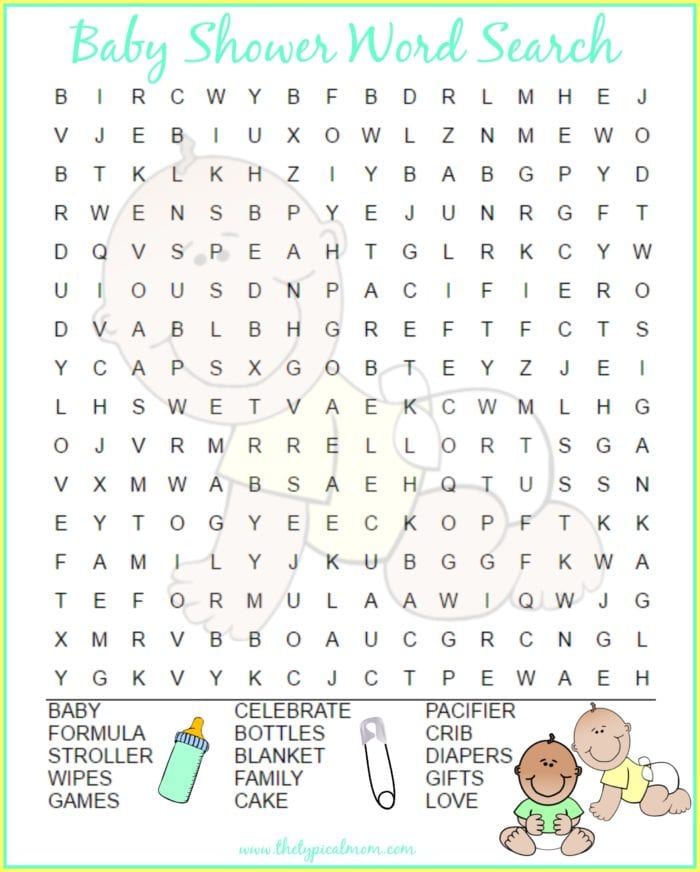 Enjoy our 2nd free Baby Shower Game! It's a great activity to do after the baby shower gifts are being opened to keep the excitement rolling.
If you are playing with multiple people at a baby shower then you'll need different cards so not everyone wins at the same time too so here are three other versions for a total of 4 different ones.
Here are 3 other versions of these card. The fourth printable is linked above.
Find more resources like creating baby announcements online and more here.
Here's a bridal shower bingo set if you need that too!
For more easy recipes, tips and crafts please LIKE The Typical Mom on Facebook and follow me on Pinterest! You can also sign up for my free weekly newsletter which is packed with goodies I know you'll love. 😉