Have you printed your kindness calendar yet this year? This printable is perfect adults and kids during Christmas time or any other season of the year.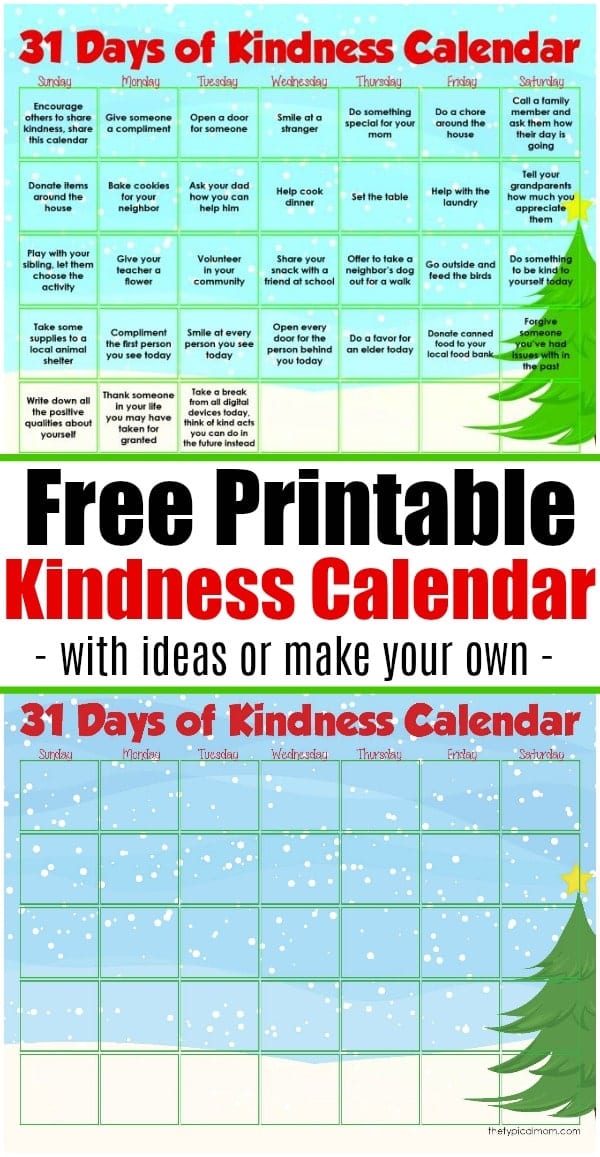 Have you heard of a kindness calendar or used one in the past? Well we created one for any season but decorated it for the Christmas season. It is not specific to any year so you can print it and use it any time you wish. It is a great way to teach appreciation for others at any age, maybe you want to participate yourself as an adult.
There's no age limit when it comes to being kind to others, and yourself.
I have created lots of free printable monthly calendar pages over the years because I am someone who likes to write things down and see it on paper.
This calendar is a bit different in that there is a task or focus each day for the entire month, and the thought is geared toward thinking of others.
Sometimes in the rush of the holiday season, or any other time of year, we lose touch with those who are less fortunate than us or we haven't spoken to in a while. A random acts of kindness calendar is fun to start. Thanksgiving is a great time to do this kindness calendar as well!
Each day has something simple written down, of course you can interpret it however you like or swap days. If every day is too much then print it out and maybe look at it together with your kids and have each person circle 10 things on the calendar they want to do, then check it off when it's done.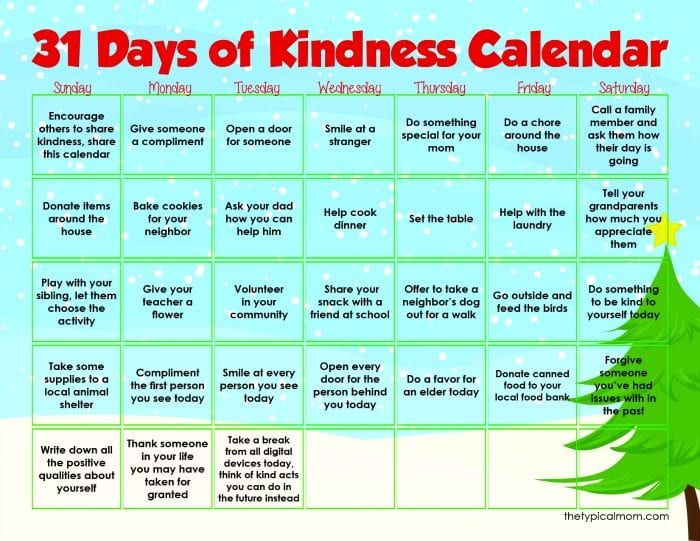 Use this printable Kindness Calendar any way you wish, we just thought it would be a great way to connect with one another during this time of year.
Print out your Kindness Calendar here
If you'd like to use it year after year then slide it into a sheet protector
Use a wet erase marker to circle or cross days off
Wipe off with a wet paper towel when done
Store it with your Christmas ornament box and bring it out each year
I assure you it will be something you and your children will remember, but forget until you pull it out of that box every year!
Share this post with others so they can get involved too
This is what the filled in calendar looks like with ideas I came up with.
I also have a blank version below so you can fill in your own Kindness calendar ideas if you wish. 😉
Blank or filled in it is a great way to start the Christmas season, or use it any way you wish.
Feel free to print out as many blank Christmas kindness calendar pages as you wish.
Then come up with some ideas together and have fun!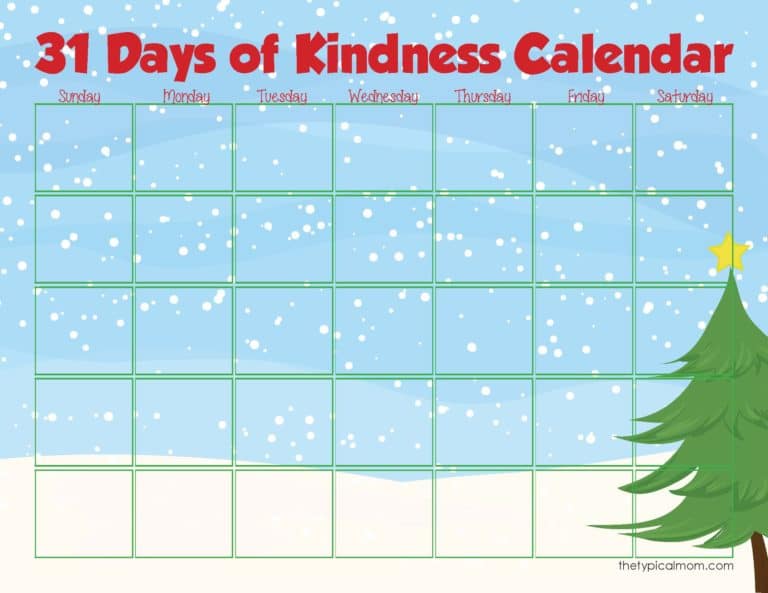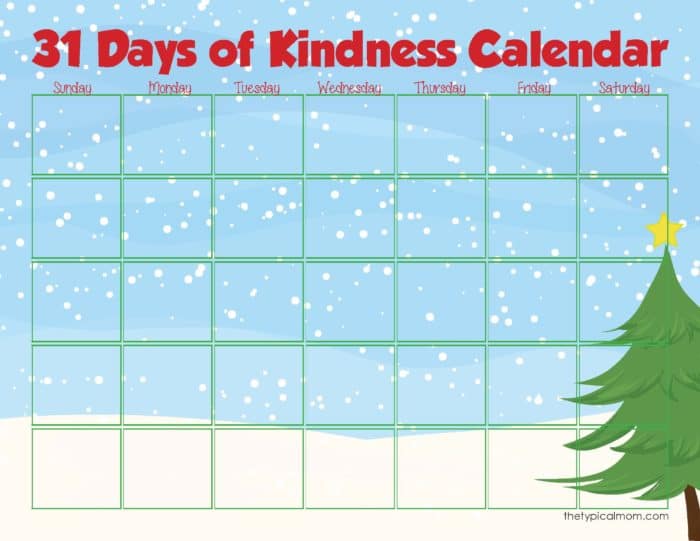 If you're looking for other free and fun Christmas activities for kids here are more great ideas to promote kindness!
Spread kindness in the classroom and in your neighborhood this year!
For more easy recipes, tips and free printables please LIKE The Typical Mom on Facebook and follow me on Pinterest! You can also sign up for my free weekly newsletter which is packed with goodies I know you'll love. 😉