Everyone needs to know they're appreciated but especially Teachers and moms! It shouldn't just fall on one day a year and you don't have to spend a lot of money either. Check out these homemade Teacher appreciation gift ideas. Below is just one of 8 free printable Teacher appreciation tags we offer.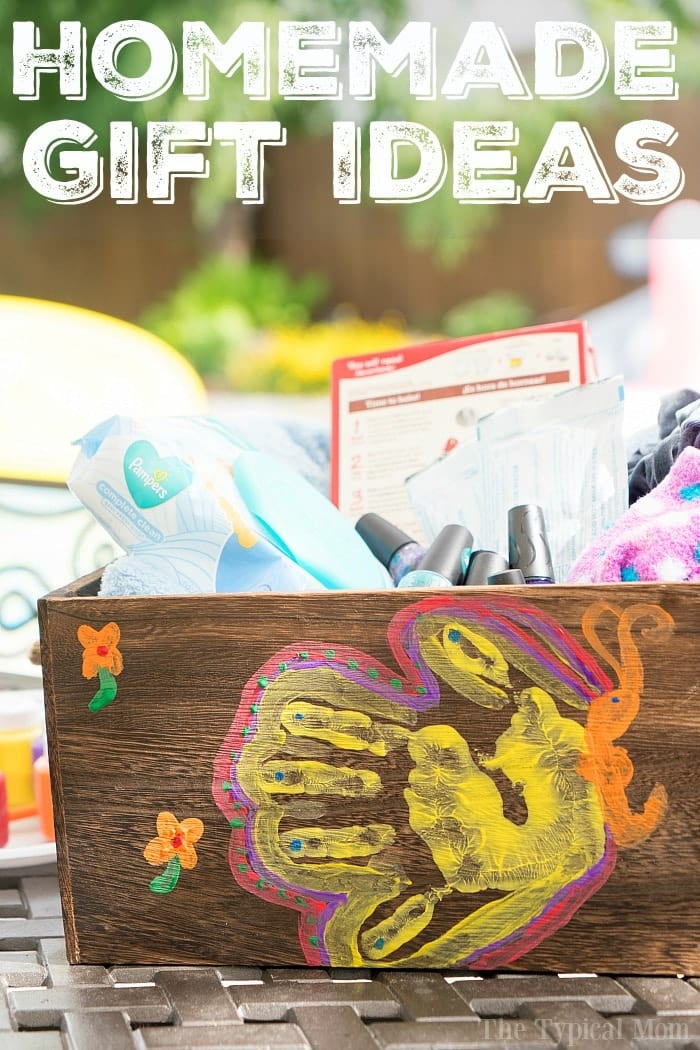 Gifts don't need to cost a lot, or anything at all really. I challenged my girls to come up with a few appreciation gift ideas that not only work for moms but Teachers and dads too! They deserve more than one day too. See what we came up with and let us know if you've done something like this too. Special thanks goes out to Pampers at Sam's Club for sponsoring this post. (originally published 5/18)
Teacher Appreciation Gifts
Here's where we started….we brainstormed. What do my kids love doing and is a way they can express their love for someone?
Create handprint art and come up with cute sayings for gift tags.
Here is our first idea, this one is always a hit! Need a Starbucks gift tag to attach to their favorite drink? It's inexpensive to pick up and they're sure to enjoy every sip.
Unique Teacher Gift Ideas
All you need to put this one together is:
A bottle of Starbucks Frappuccino, or a 4 pack
Ribbon or thin twine
This free printable Thanks a Latte Tag here
Teacher appreciation gift ideas
It is appropriate for any age too.
Sometimes it's rough thinking of something to give your child's middle school or high school teachers.
This is for everyone!
They paint, draw, and write. So, we started there. Handprint art, they thought! We have paint, paper, and I bet we have a container we could put special things inside. We could create something special….for grandma!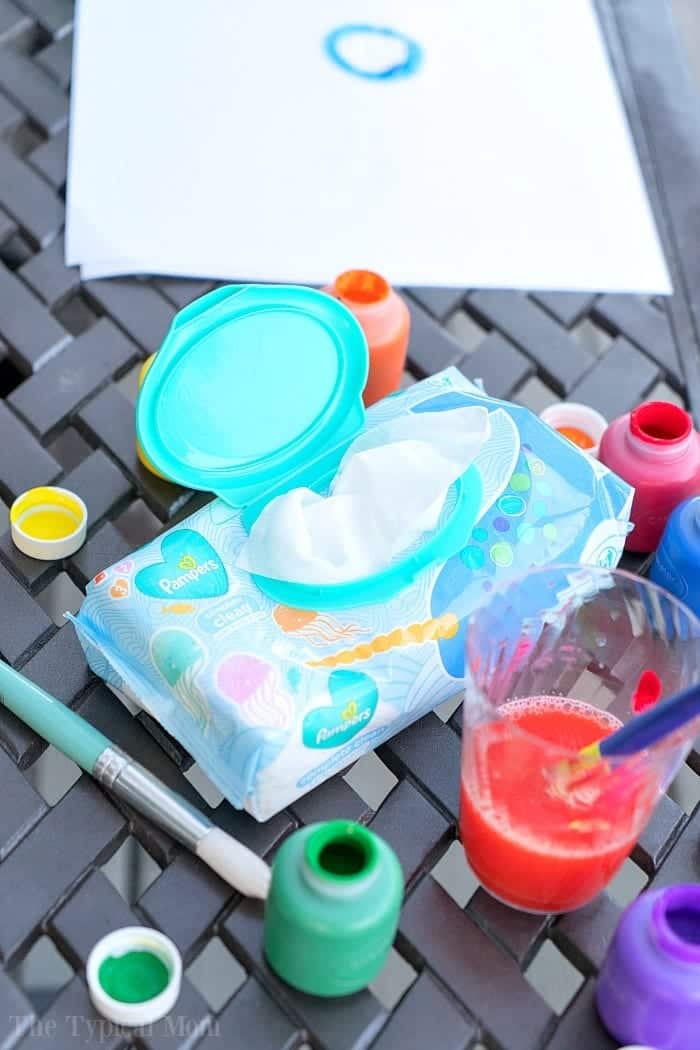 Appreciation gifts
Washable paints – I can't stress the word washable enough 😉
Paper – or a wooden box, or a flower pot works well too
Paint brushes
Cups of water – to rinse between colors
Pampers wipes – and lots of them especially if you're doing footprint art too (even though I don't have babies anymore I still buy them in bulk, you can get up to $5 off of them here too)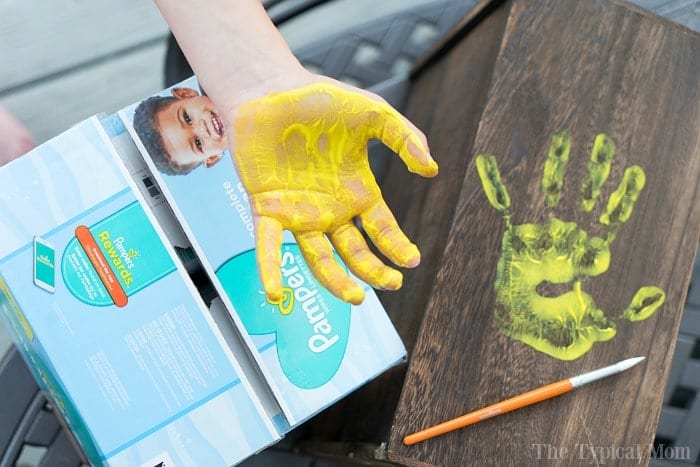 My girls decided to make butterfly handprint art and a heart footprint art.
This is how it was done:
Paint their hand and press it down as you see here.
Paint their thumb a different color and make that the butterfly's head.
For the footprint heart paint each foot red

Paint one at a time
Use a few Pampers wipes to clean that foot before painting the next (helps avoid some of the mess)
Position them as you see here so they resemble a heart
Once you're done with the initial painting let them paint on other sheets of paper if they'd like and create simple appreciation gift ideas such as cards for their teachers or a friend at school.
Small Gifts for Teachers
Once everything is dry, let their imagination go to decorate the rest of their handprint art so it really shines and turns into something special. But leaving the handprint in tact because grandmas and moms love looking back at how little their kids hands once were.
If you use a box you can fill it with things that person might enjoy, this is what we included in ours:
A soft blanket
Brownie mix (they could help make with her + Pampers wipes to clean up the mess when they're done baking)
Nail polish (so they could do her nails)
Fuzzy socks – always a winner
Hot cocoa
Teacher Appreciation Gift Ideas for Staff
If you're looking for a few fun and inexpensive appreciation gift ideas I hope we gave you a couple of ideas. We have many other handprint art ideas here if your child is interested in painting something other than a butterfly or heart.
So stock up for the savings but also to save her the trip. Believe me, if you have a little one in diapers that is always an added bonus because we're tired!! 😉
Let us know how you show the women or important people in your lives they're appreciated.