Free printable monthly calendar with a coloring section on the side. So helpful each month to print out and see the schedule on the wall! Monthly calendar.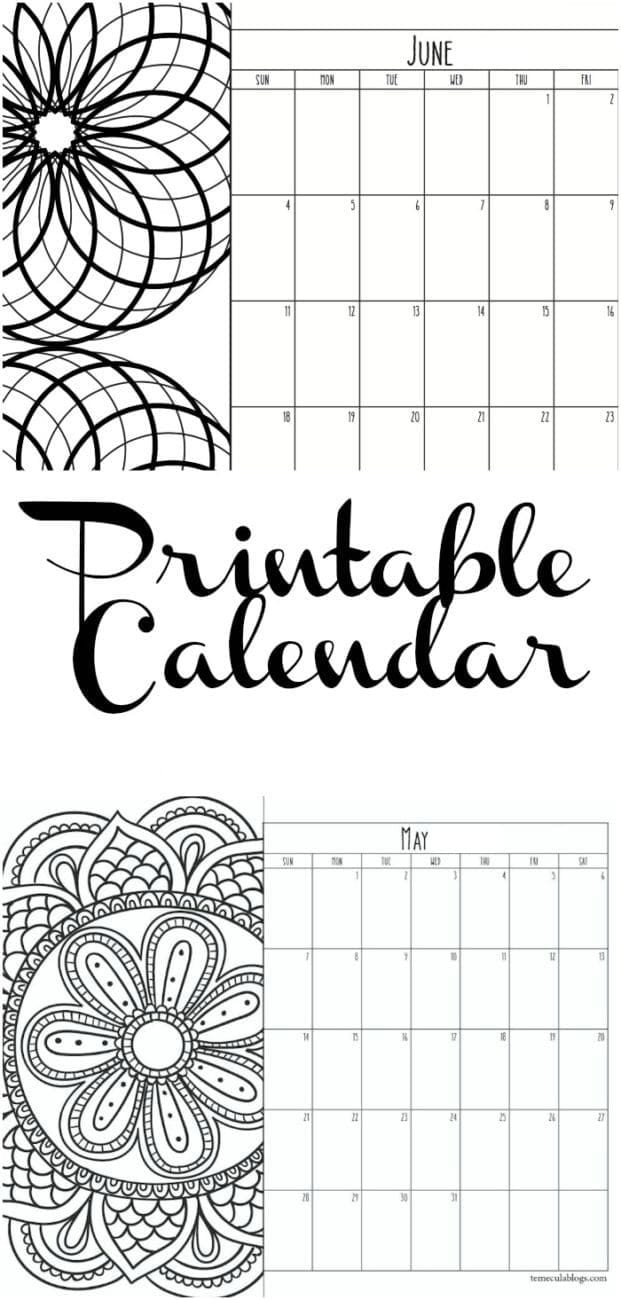 If you are like me and love putting pen to paper this free printable monthly calendar will make you happy!! 😉 It's free, ready to use, and even has a design to color on each one too which is kind of fun! Each year I create a new one and provide links for each month. So, if you just need to print out June to hang on your wall or pass out to the students in your classroom you can do that here. Print out each month and create a yearly calendar if you like too! Either way I hope this monthly calendar is helpful to you, and come back next month…or year to print them out again and again!
Yes I do have things in my cell phone to remind me of things and dates but I really like writing them down too…call me old fashioned. It is helpful to give to my children some months too, especially in December when they are asking "how many more days until Christmas?" This way they can see for themselves, or use to keep track of the chores they've done etc…
Whatever you use it for it is helpful for our family and hope this free monthly calendar comes in handy for you too. Here is what the pages look like, though each one has a different design to color which is nice.
Printable monthly calendar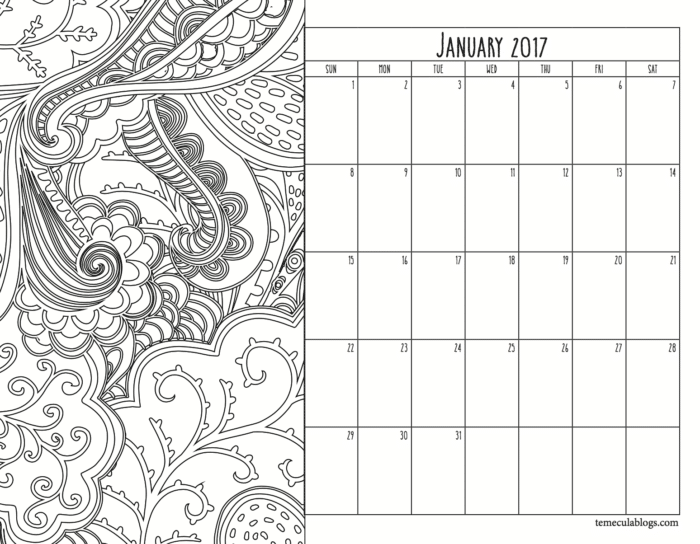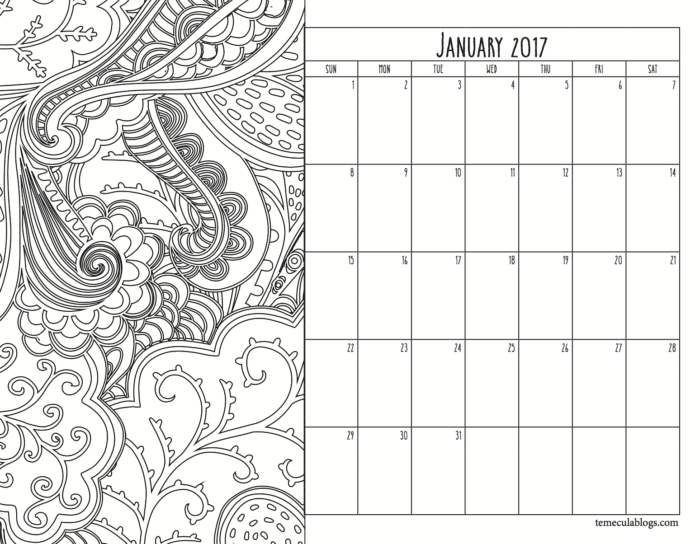 I will update this and the post with all of the remaining months you can print each year so PIN this page and refer back to it next month or next year when you are ready for another printable monthly calendar. Enjoy and please share with your friends who might enjoy this too!
Here is a great way to store your free calendar pages! Use sheet protectors so you can flip thru the months, mark important holidays, and keep them all in a binder for everyone to see easily. 😉
For more easy recipes, tips and printables please LIKE The Typical Mom on Facebook and follow me on Pinterest! You can also sign up for my free weekly newsletter which is packed with goodies I know you'll love. 😉