Easy Shepherd's pie with ground beef & frozen vegetables is here! Ready for comfort food in a bowl? You've gotta' try this with fluffy mashed potatoes.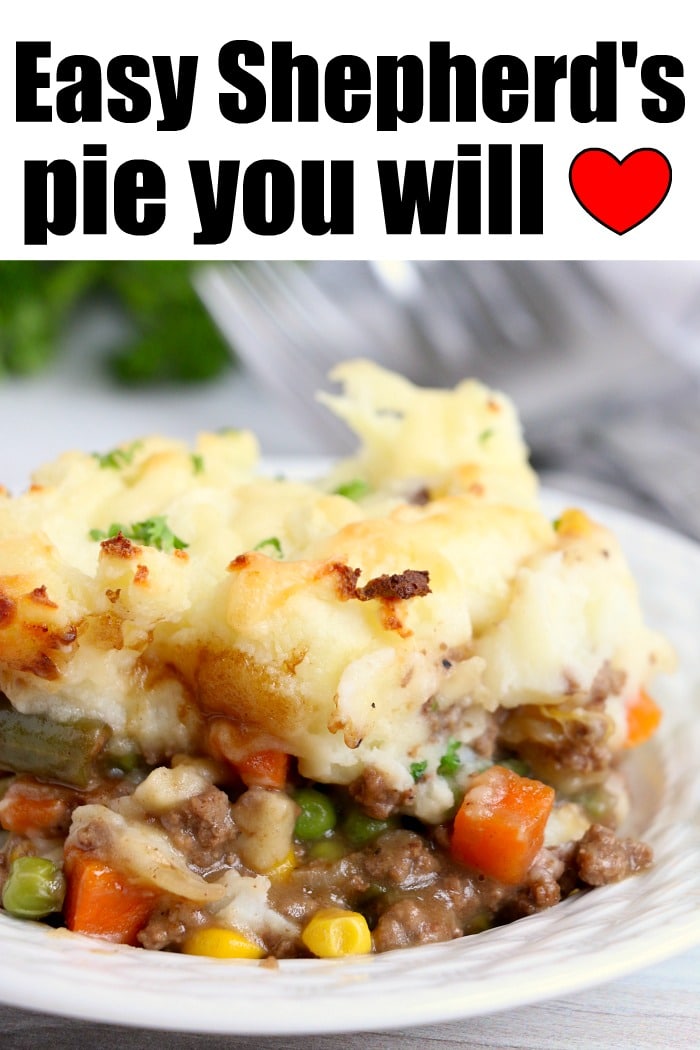 This Shepherd's pie with ground beef is so easy to throw together in a pinch! If you like a hearty meal with thick gravy, vegetables and potatoes then this is it! Sponsored by Idaho Beef Council, we've got a winner here.
I don't know about your family but if I asked everyone what their favorite meat was, they would all agree it's hamburger!
It's just so versatile isn't it?? I bet you have some in your fridge or freezer right now.
Get that out and then we'll get started…I'll wait. 😉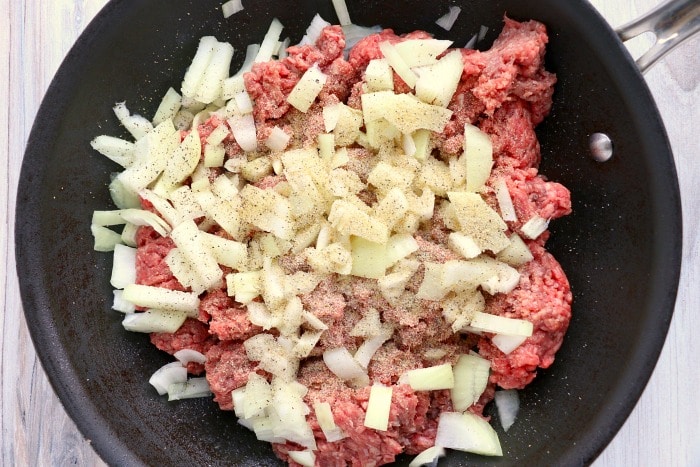 This is all very easy, we will start with a pan on your stovetop so you can get onions soft and ground beef browned.
What is great about this type of meat is it's inexpensive compared to some other cuts, and full of protein.
Did you know that the Idaho Beef Council is working hard to end hunger in Idaho too??!! They started a campaign 10 years ago to provide Idahoans in need with nutrient-dense beef! Love that.
Shepherd's pie recipe
How long can you keep ground beef in the refrigerator?
You can store it safely inside airtight bags or containers at 35 to 40 degrees F for 1 to 2 days. If you can't use it within that time, I would recommend freezing it for three to four months.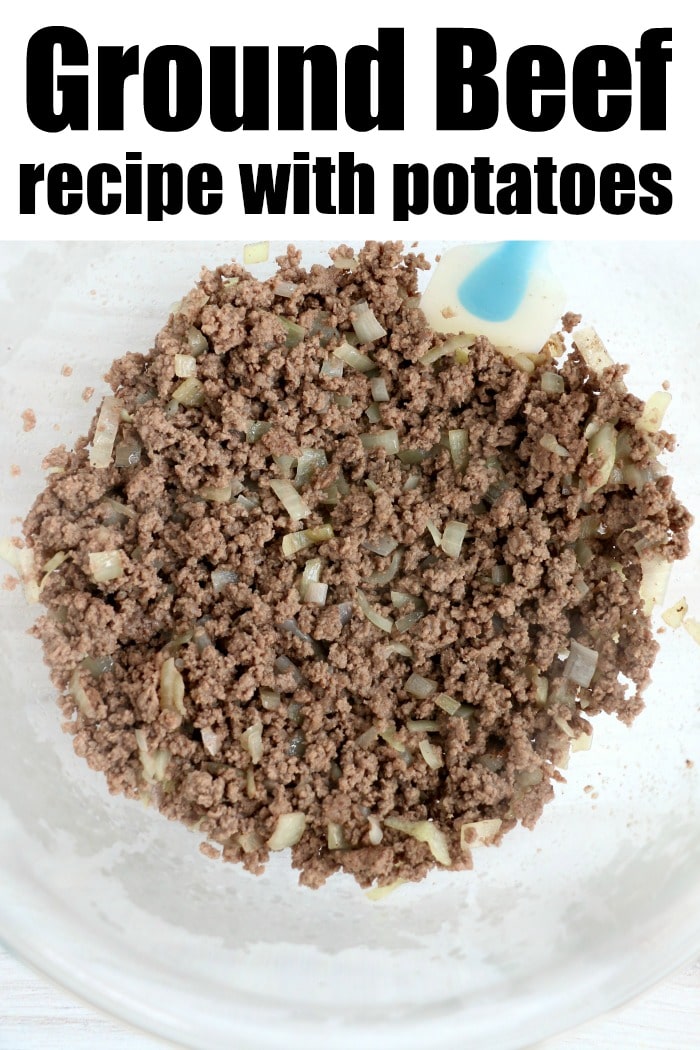 If you're ready for an easy ground beef recipe with tons of flavor your kids will love, we've got it here! There are even some "hidden" veggies in there I bet they won't be able to resist either.
Now let's talk about the best mashed potatoes!
You can either choose Russet, Red or Yellow taters…I usually use what I have on hand. (there's always a bag in our pantry)
We load ours with seasonings, sour cream and some butter but that part is up to you.
Since you are pairing this popular side dish with vegetables, hamburger and gravy there are a lot of other flavors going on there. SO, you could just go with a bit of butter, salt and pepper instead.
You can make slow cooker mashed potatoes, try them in your Instant Pot, or we've even made air fryer mashed potatoes!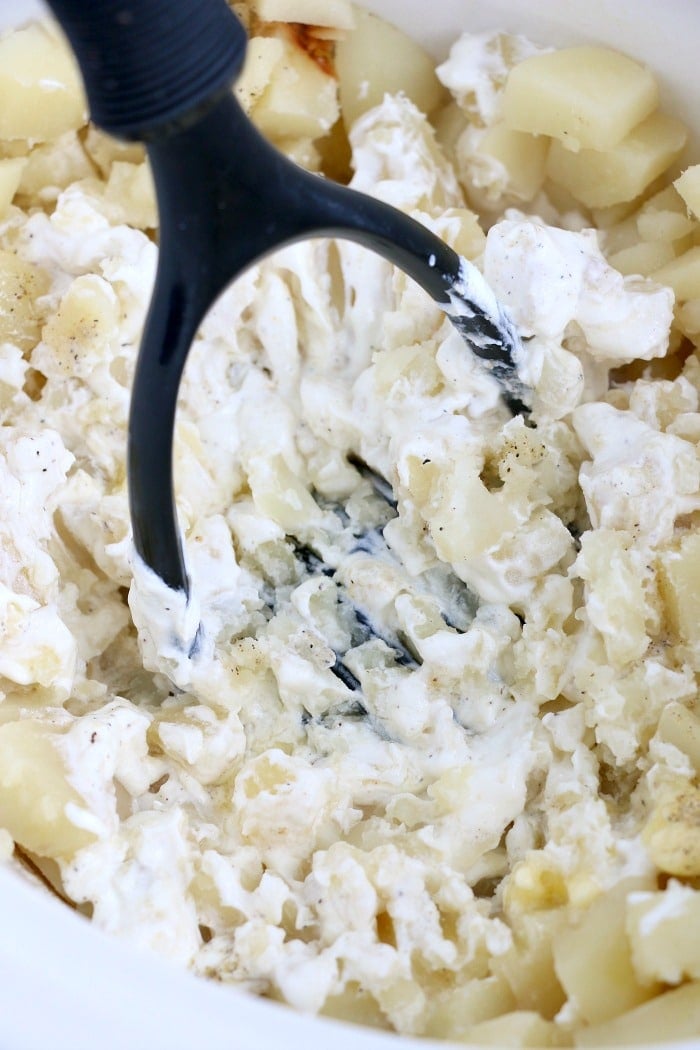 Shepherd's Pie Ingredients
Ground beef
Onion
Salt and pepper
Beef gravy
Frozen mixed vegetables

This is up to you, if you only like frozen peas, just add that

Mashed potatoes
We like 1/4 – 1/2 cup parmesan cheese on top
Casserole dish

a 9×13″ baking dish is really the best size

Large skillet to brown the meat mixture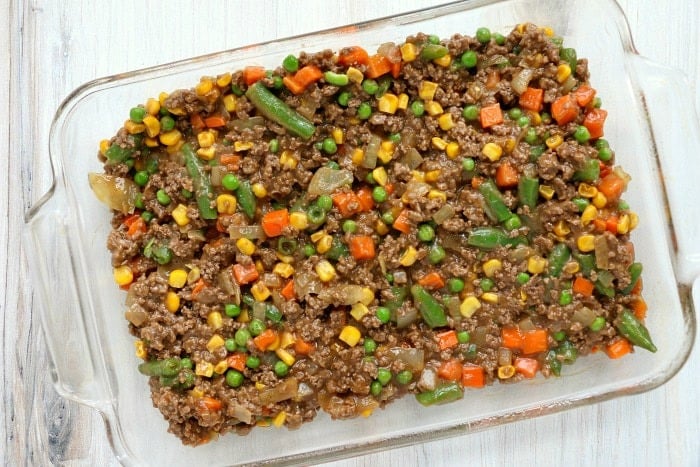 How to make Cottage Pie
You'll want to add the ground beef into a pan with your diced onions and cook over medium high heat. Break up and take off the burner once meat is no longer pink. Then we'll get to combining ALL THE THINGS!
Get your mashed potatoes cooked and prepared at this time so they're ready.
Stir in your gravy and frozen vegetables with your meat. You can do this right in the pan or in a bowl.
Pour this mixture into your casserole dish and spread out evenly across the pan.

I like to taste a bite of it now and see if I want to season with salt a bit more now.

Preheat oven to 450 degrees F.
Spoon on prepared mashed potatoes and bake. make sure to smooth it on the top of your beef mixture so it's the same thickness across the dish.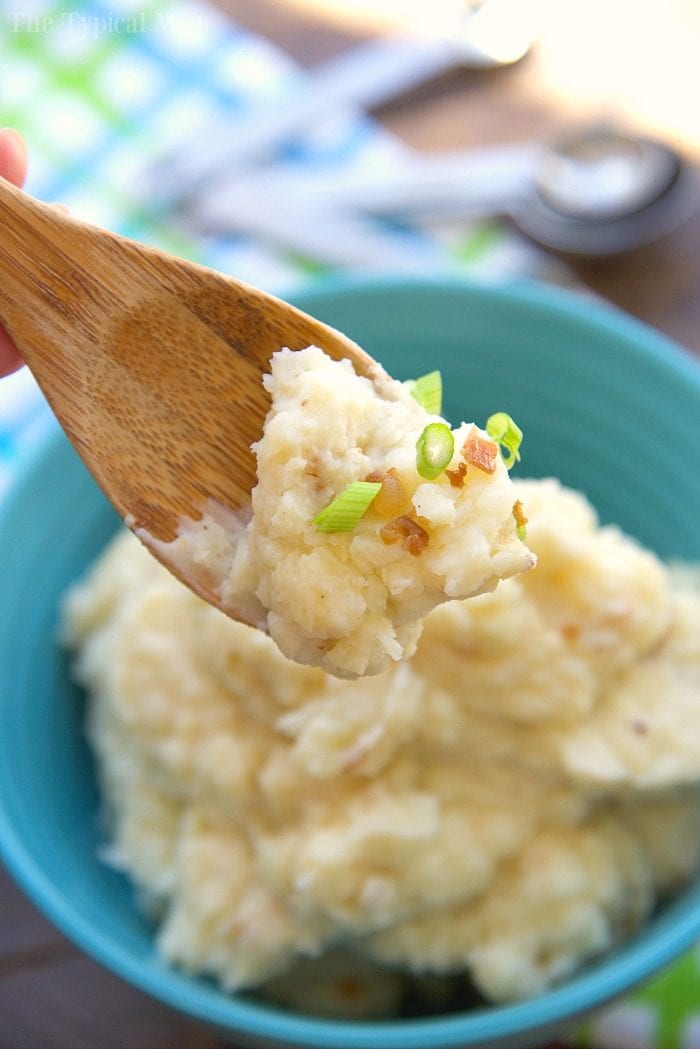 Sprinkle parmesan on now if you want to add it.
Bake for 20 minutes – 30 minutes or until it is heated thru.
Allow to sit for a good 10 minutes before serving so it can thicken more and solidify a bit.
This is really a complete meal so you don't need any easy side dishes to serve with it.
It's bake and done which I love! Pair with your favorite drink or cold water and BAM…dinner is served.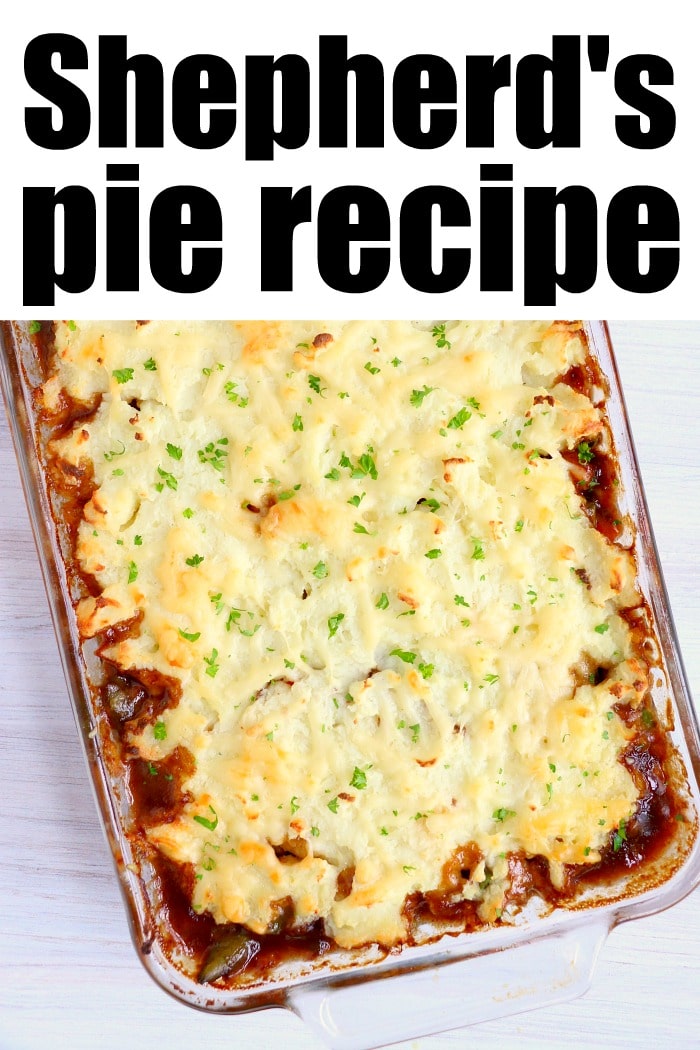 Now with any of my easy recipes I share here, please add additional seasonings you love. If you can't have a traditional Shepherds pie without a bit of Worcestershire sauce, then add it into the mix!
I say use what you have, and the flavors you love. If this is something new to you then follow the recipe exactly and then "tweak" the next time once you've got the hang of it. 😉
What is the difference between cottage pie and Shepherd's pie
?
They are kinda' seen as one in the same depending on whom you ask really. Technically though, both consist of a meat base covered in a potato top crust.
What is Shepherds Pie?
The only real difference between the two is that "Shepherd's pie" originally was made with ground lamb (hence "shepherd")
Cottage pie is traditionally made with beef.

Nowadays people make their own versions of both, so no matter how you refer to this almost everyone will know what you're talking about.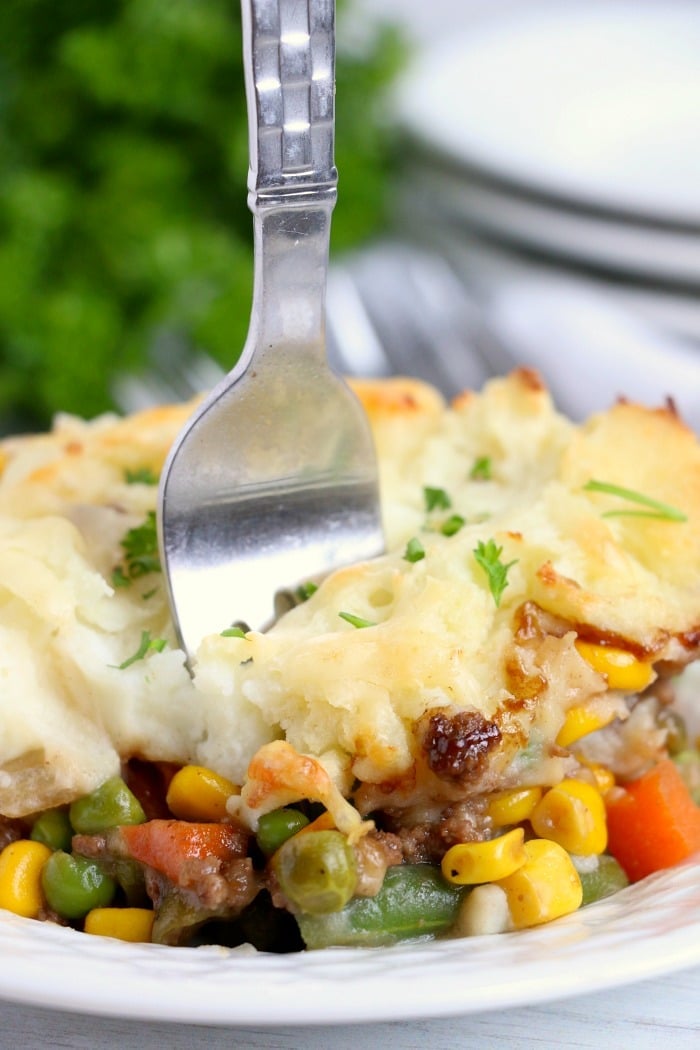 Best Shepherd's pie
Ready for a great recipe with ground beef? We have a printable recipe card for you below to follow. Let us know what you think!
If you'd like to join Idaho's farmers and ranchers in fighting hunger by making your secure, tax-deductible donation today…you can do so here.
That way everyone can have access to ground beef and potatoes to make recipes such as this one and hundreds of others.
Then make our other ground beef casserole with taters the next night!
Want to see a few of my favorite things that I am totally obsessed with or visit my Etsy shop?? Take a peek and see how many you might already have…twinsies!
Looking for more easy family recipes and tips? LIKE The Typical Mom Facebook page?
Then sign up for my free newsletter, and follow me on Pinterest! 😉
***** If you LOVED this recipe give it 5 Stars below and let everyone know what you thought about it. 😉
Easy Shepherd's Pie with Ground Beef
Easy Shepherd's pie with ground beef & frozen vegetables is here! Ready for comfort food in a bowl? You've gotta' try this with fluffy mashed potatoes.
Instructions
Preheat oven to 450 degrees F. In a large skillet, cook ground beef, onions, pepper, garlic powder, and onion powder.

Drain off any excess grease. Then stir in gravy and vegetables. Spread ground beef mixture in the bottom of a 2-quart baking dish.

Spoon prepared mashed potatoes over top and spread them out evenly. Sprinkle parmesan cheese on top.

Bake for 25-30 minutes or until cheese begins to brown. Let sit for 10 minutes prior to serving so it can thicken up more and solidify.
Nutrition Facts
Easy Shepherd's Pie with Ground Beef
Amount Per Serving (2 oz)
Calories 327
Calories from Fat 126
% Daily Value*
Fat 14g22%
Cholesterol 47mg16%
Sodium 350mg15%
Potassium 638mg18%
Carbohydrates 36g12%
Protein 16g32%
Vitamin A 2911IU58%
Vitamin C 31mg38%
Calcium 58mg6%
Iron 2mg11%
* Percent Daily Values are based on a 2000 calorie diet.