Some of the best family vacations have been when we were camping. I was never an outdoorsy kinda' girl but when I met my husband and had kids that changed. I found that we built a stronger family bond while camping, no matter where we went. Why I think it's important to camp with kids and how it changed our family.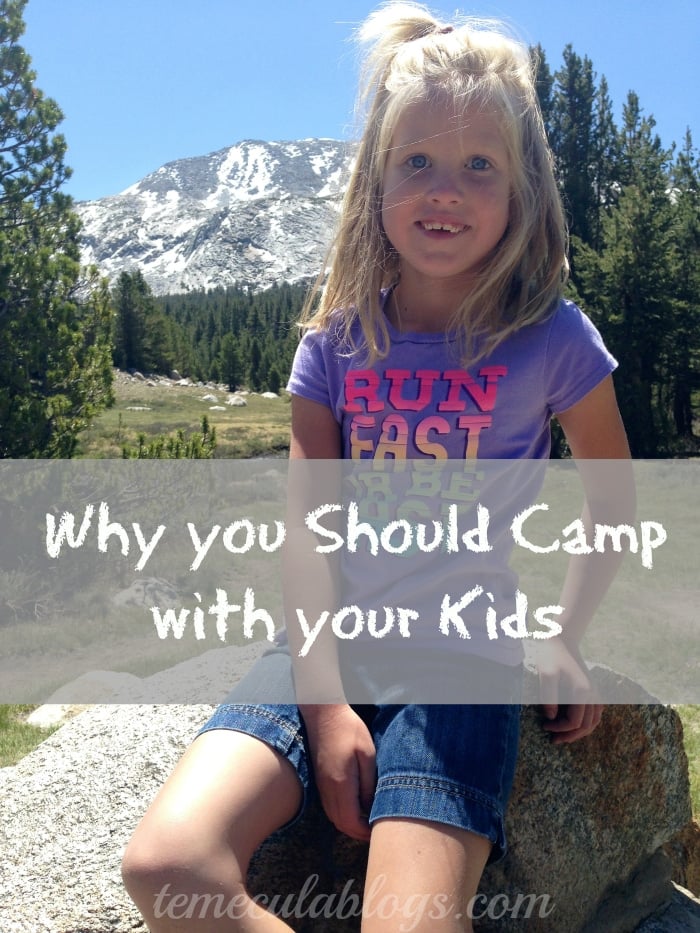 Some of our best family vacations were when we went camping. We loaded up the car with tents, coolers, sleeping bags, clothes that could get real dirty, and headed out on a road trip to stay in a new campground. I have to be honest…..it took my husband 10 years to get me to finally tent camp, but after that I was hooked (of course the kids were too). I'll admit it was not the tent and dirt that got me hooked, but the experiences how our family got closer that made it all worth wile. I have several reasons why our best family vacations have been while camping, but let me start with the just a few…. (originally published 2/15)
Camping family vacations
We started our first adventure early on because I found a long lost family member using Ancestry 23 and me. It was wild but a great excuse to take a road trip and meet them. That was the beginning to many years of adventures.
You build a strong family bond. I know that sounds broad but let me explain. I have 3 girls. I have a teen at 14, an 8 year old and my "baby" is 6.
Between the 5 of us we own a total of 3 cell phones, 2 iTouches, 3 computers, and 3 iPads….sound familiar??!!
I am a full time blogger and my husband also works from home so there is no escaping work in our house. We do our best to put away the phones and work stuff when the kids come home from school but when work calls, literally on the phone many times for my husband, you feel like you have to attend to it.
The kids are always finding some new game or movie they want to watch after homework is done, we make dinner, go to dance or soccer practice, take baths, and it is time for bed. Sometimes I don't even know if I've had a full conversation with each one of my kids before hitting my pillow (can you sense my guilty Mom tone of voice).
Best Family Vacations in USA
There are no distractions! Most of the time you won't get a cell signal so even if you wanted to hop online real quick to check something you couldn't.

If forces you (I think it may be harder for the adults sometimes) to really connect with each other and your kids, to have conversations about the things around you, ask questions you may not have thought about because you were overwhelmed with the every day chaos of life at home.
I noticed that my girls, though pretty close normally, were really connected to one another as they took off with their older sister. Normally she sees nothing in common with them since there's such a large age gap.
Find weird pinecones and make a house for the Barbies they brought along with them using sticks and rocks they found on their walk together.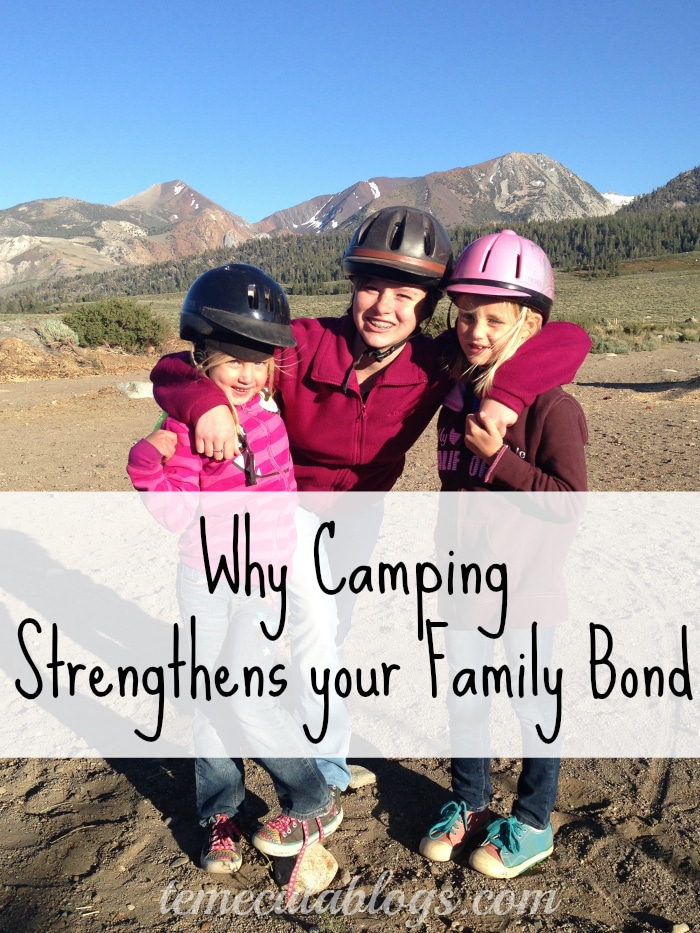 Best Family Vacations on a Budget
It gives kids a bit more freedom. The instance above is one where they are able to go with their sister and explore the area we're camping in and find "treasures" while they're experiencing the beauty of their surroundings.
Also, I make sure to pack "dirty clothes" I call them and they can wear whatever they want out of that pile too. I make sure to pack each child a bag full of their clothes (that I have picked out for camping and I do not care if they get so ruined while camping that I have to throw them away once we get back home).

They are free to choose whatever they'd like to wear that day. Normally on a school day I'd say "Um that doesn't really match well, change either your top or bottom to something of _______ color to match."
When we are camping I could care less what they look like! They love the freedom of having a weird dress up day. Splashing in mud puddles, playing in the dirt, and not caring about the stains or ruined shoes (I bring old shoes too). 😉
The connection doesn't stop at the kids. Like I said we all get wrapped up in work and appointments throughout the week, and sports on the weekend a lot of times.
My husband and I don't have a lot of time to just sit and enjoy one another. Remember when you could do that all the time…not be interrupted, take an hour or two to eat a nice dinner and chat about your day….well then came kids.
When you are camping the kids are so busy exploring and having a great time without electronics that you can really talk one on one with your spouse, cook together over a fire pit for dinner, reminisce about when the kids were younger, and reconnect.

We actually caught ourselves sitting by the fire and laughing, and saying "I remember why I really like you!". It was kinda' hilarious but true that the humdrum of the day to day in "the real world" sometimes you get disconnected and camping is a great way to focus on one another.
It is dark by about 7 too so there is nothing else to do but sit by the fire, talk to one another, use a flashlight to read a bit (that has taken a backseat lately), and just enjoy the silence!
Don't get me wrong, we have had some amazing vacations that don't involve camping and you can read about them on our road trip blog as well as our best vacation spots for kids post but if you're looking for a cheap way to connect camping is it.
If you enjoyed our article about our best family vacations and are looking for more camping resources, here are a few more: You can find lots of Free camping spots here, we love saving money y'all.