10 of the best vacation spots for kids and the top family vacation destinations you've got to take them to while they are still young! We travel a lot as a family and have flown and visited some incredible places on road trips too. These are my children's picks on the best family vacations ever.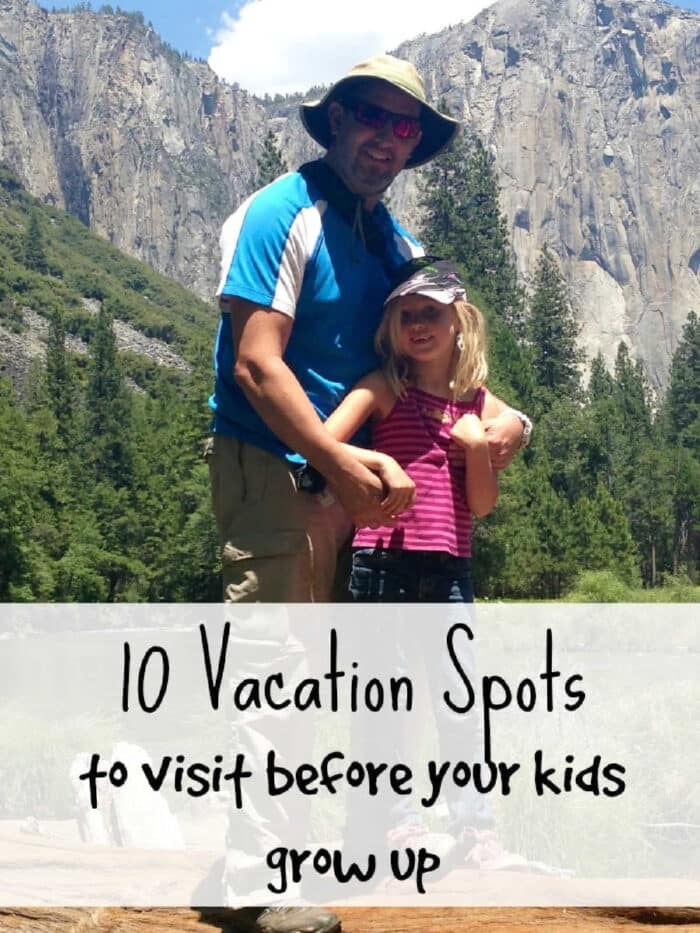 10 of the best vacation spots for kids we found quite by accident (or those we weren't quite sure they would enjoy), but turned out to be the most memorable ever! Plus a few of our favorite family resorts for older kids and what's on our bucket list too! We share even more resources for family travel on our road trip blog. (originally published 3/15, affiliate links present)
Best Places to Travel with Kids
Here are ways we travel for free all the time! Using airline miles and lots of free gift cards it really is possible to get out for less or even FREE for all of you.
Like many families we take at least one big vacation a year, usually during the Summer break. Exploring the United States is the best.
We believe road trips are the best way to really connect with your kids, see scenery, and find spots you never would have known about had you been on an airplane. I will share these with you below so you can do it too!!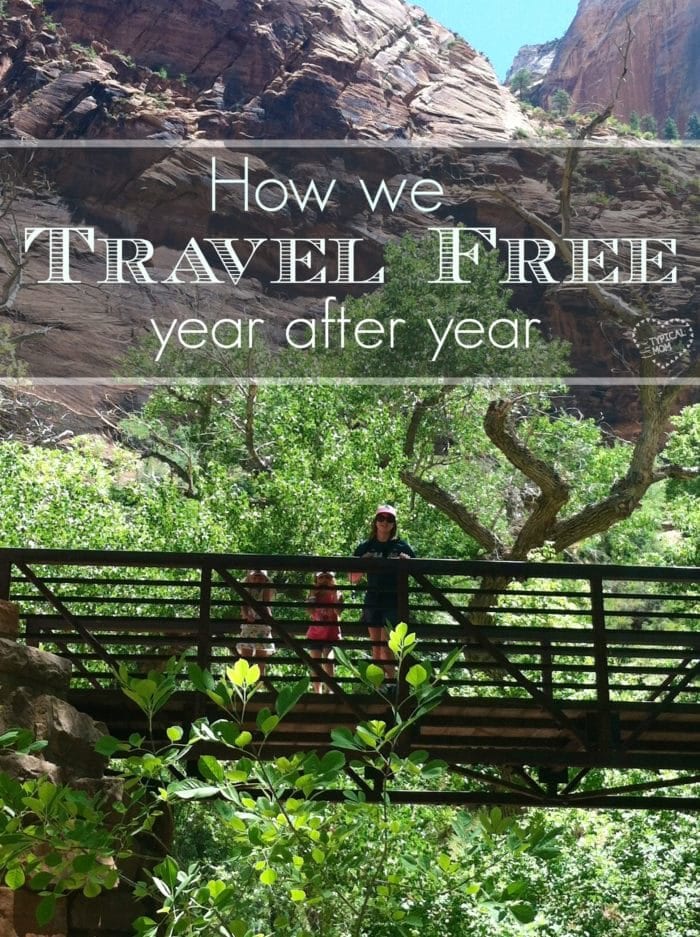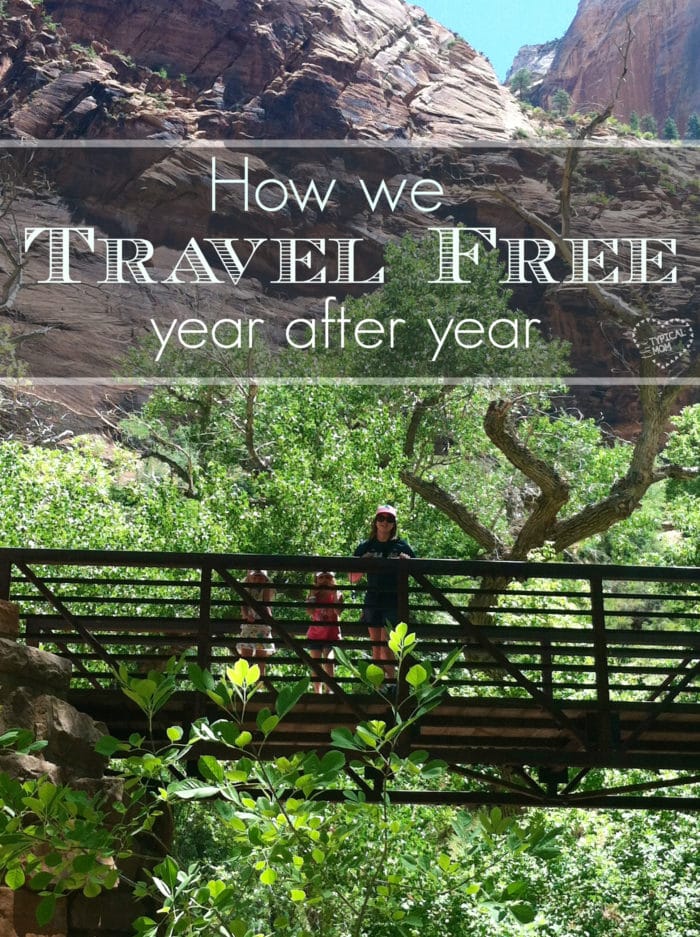 Best Vacation Spots for Families
First you want to start with what costs you nothing and see if you're interested in one of those, if you are on a budget. At the end of the day you can always find where to camp for free here and go that route if you like. Here are a few other options that cost $0.
We share how to get a free admission to National Parks
This is how we get free airline tickets when we decide to fly
Find a hotel deal here no matter where you're headed.
What are the best vacation spots for families?
That depends on how much you want to spend. If you want all inclusive; cruises and resorts with a kids club are great.

On a budget? In the U.S. I'd recommend visiting National Parks, there are tons of them.
What are the best cheap family vacations?
We travel cheap all the time as a family of 5. In fact, here are tips on taking a free family vacations year round. A little planning can save you a TON of money.
Below was one of our biggest scores using airline miles!! We saved so long the 3 of us flew to New York round trip in first class for FREE and had several dinners paid for using free gift cards we got using Swagbucks.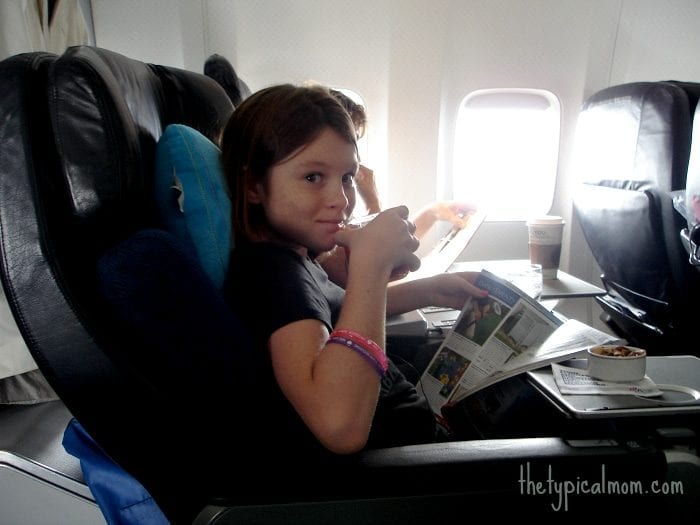 Family Vacation Ideas
With that said I am sure there are wonderful and elaborate places to visit outside of the country but for us (and many others living in middle class society) that is not in the cards for us.
The whole purpose for us to go on week long vacations is to connect with each other, explore, and experience things we wouldn't normally do living in the suburbs.
Family road trip tips:
WATCH OUR VIDEO featuring road trip hacks here!
Best Vacation Spots for Kids
Yosemite National Park – We had such a great time camping at this great National Park! Well, actually we stayed just outside of the park to save some money.
Plus it is hard to get a site reservation unless you plan about a year ahead. Nevertheless we stayed in tents, "roughed" it and I would highly recommend it with kids!
There are SO many things to see that you and your children will remember forever. You will not run out of trails to walk, scenery to see, activities to do, even after a full week there.

Here is a pic. of us at the top of one of the mountains after a day of hiking and taking an open tram ride around the park!
If you decide to camp here are tons of easy camping recipes and a free printable meal planning sheet to help out too.
Family Vacations in the US
Mount Rushmore – If you are able to make the trek to Mount Rushmore it is truly a beautiful site to see! This can be a great destination point and you can find other great nooks to visit before you get there too.
This structure is something you just cannot describe. It shows pure determination and dedication of the creators, discuss this with your kids while you're there and after.
It almost seems impossible that it was created by a human, but it is true and is a great example of what can be accomplished if you really dream and want something to be done.
There are children's museums, a reptile zoo close, and lots of zip lining.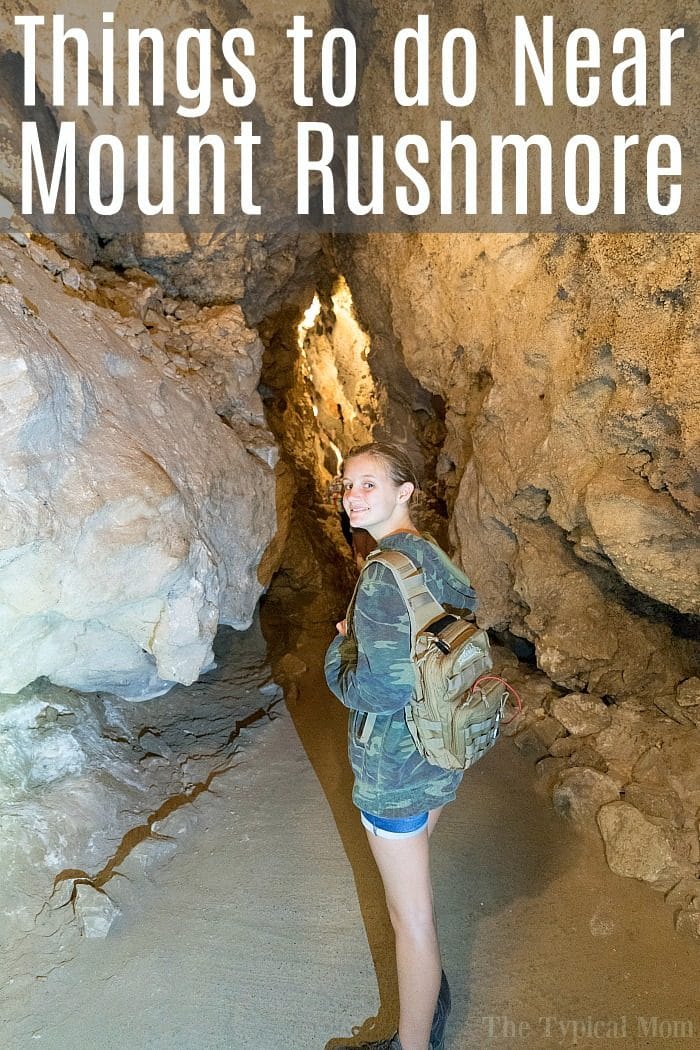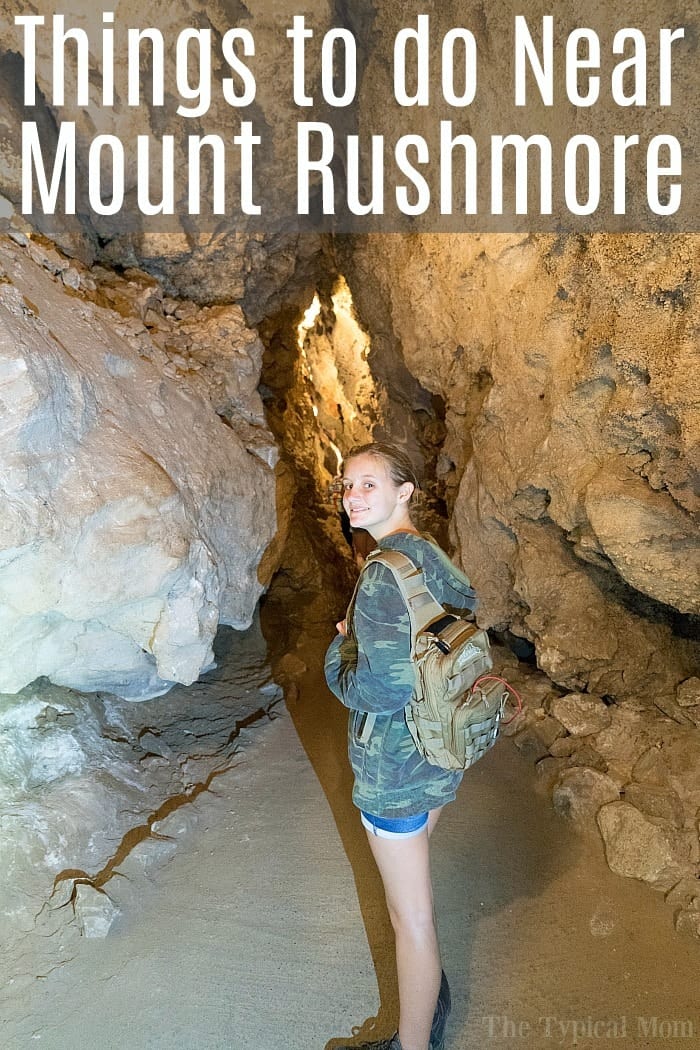 Best Places for Family Vacation
The Grand Canyon – We have been to both sides of the Grand Canyon. I went to college in Flagstaff so I visited this site a few times while I was there.
On our last vacation there though we went to the North Rim and it was almost like a different place! Yet again, this is something you just cannot describe to children, even adults really.
The distance from one side to the other which you cannot even see if it is foggy or snowy outside is truly incredible!
There are tons of hiking trails and things to see at the top of the canyon. Or there are others on the bottom if you are looking for a lot more adventures.
You can find great places to stay just outside of the Grand Canyon that are less expensive.
We have visited the North and South rim and I will tell you they are totally different! Visiting at different times of the year is vastly different too.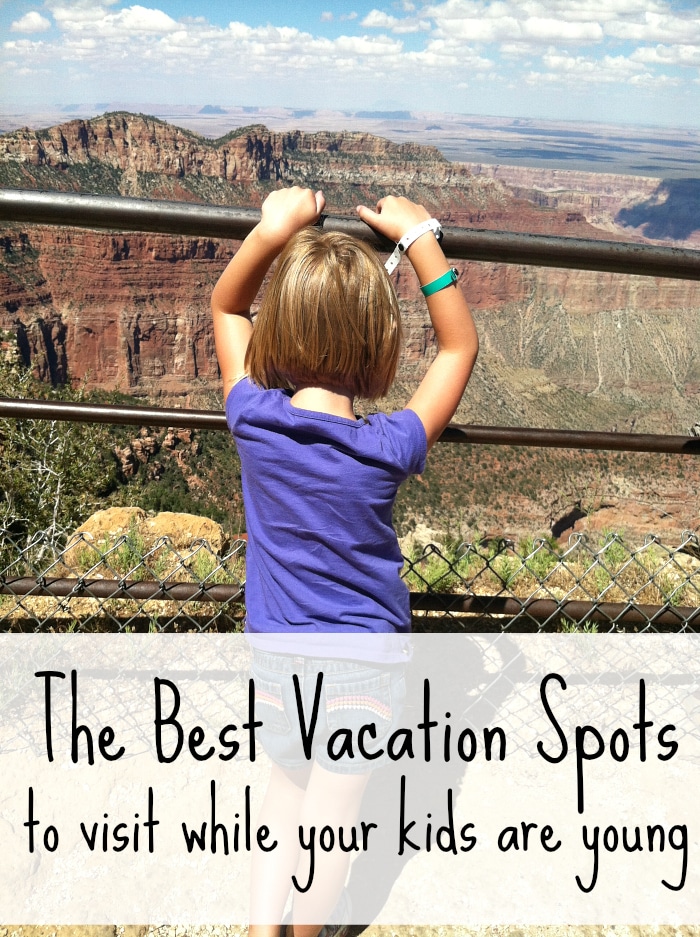 Zion National Park – This is a great location just inside of Utah with a free tram that takes you all over the park and drops you off wherever you'd like.
We spent 2 full days inside the park. You ride in a free tram and stop at well known locations as well as streams where we hiked. Bring lawn chairs and wear your bathing suits under your clothes so you can walk in lazy rivers of the Narrows.
There are places to stay within the park if you make a reservation way ahead of time but we found a family friendly place called Ponderosa Resort just outside of the gate that had activities for the kids too.
We spent a day enjoying the beautiful scenery and zip lined, rode ponies, took out a rhino to off road a bit, and swam in their pool there…it was really affordable for families!
National Parks are always the best vacation spots for kids because there's just so much to do. I'd say all five of us agree that these are the top and best vacation spots for kids and we are on a mission to visit them all!
Yellowstone National Park – Yellowstone we visited this last Summer. My husband cannot say enough about it's beauty and I agree that it is another place like Grand Canyon that you just cannot describe.
There is tons of wildlife around which is incredible to see since we live in the suburbs.
With lots of camping and lodging options we took a long road trip and stayed in an Airbnb.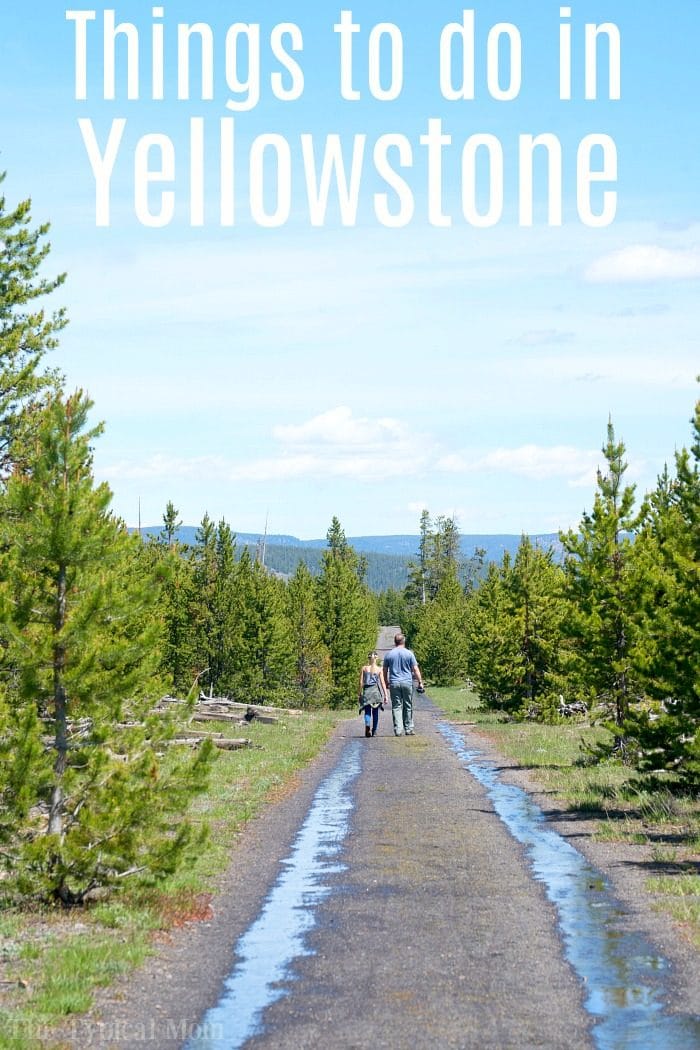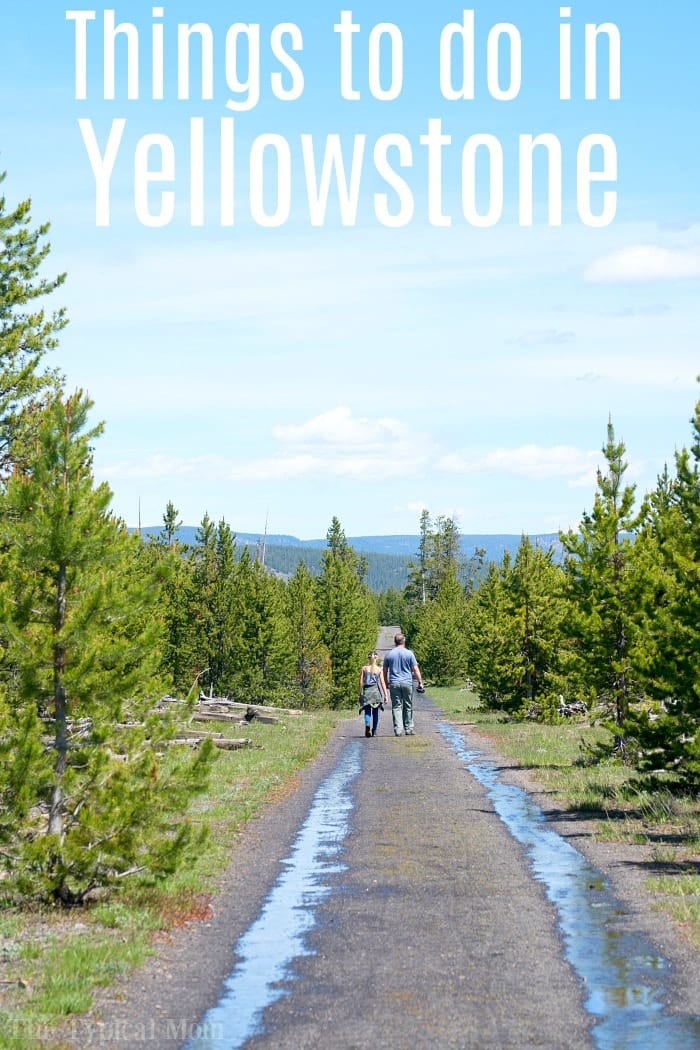 Family Vacation Destinations
WATCH OUR VIDEO here of Mammoth Hot Springs!!
Disneyland – Ok the next 2 are adventures we took while on vacation with our kids that I would highly recommend. Luckily we live in SoCal so traveling to Disneyland isn't too difficult and we generally don't stay in a hotel when we go.
We don't go this theme park often since it is pricey but it is something your kids will always remember!! We share tips on how to get into Disneyland free here too.
My "baby" was 6 before she went for her first time. This shirt she is wearing below is still her favorite because it reminds her of her of being there.
Usually on the top of most children's best vacation spots for kids list. 😉
Of course it is fun to go to any amusement park but even if you only go once it's a must do. If you're closer to Disney World then go there!
The Polar Express – Like I said these two are experiences we found to be quite incredible and our children have remembered over the years as our best vacations ever! The Polar Express experience is held in several locations.
We experienced the one just outside the Grand Canyon in Williams, Az. It is held in late Nov. and Dec. and has an incredible Christmas theme!
You board "The Polar Express" train wearing your pajamas (yes I am serious).
Sitting in seats that look similar to the ones in the movie, a conductor comes to punch your ticket, you're served hot chocolate and a HUGE cookie.

Then you're on your way to "The North Pole!"
There is a Grand Canyon Railway & Hotel with family suites, or find a hotel deal here.
The Polar Express has expanded and now they have it in a variety of other states. Check the one you are in and it is definitely worth a trip especially if you have kids under the age of about 7 or so.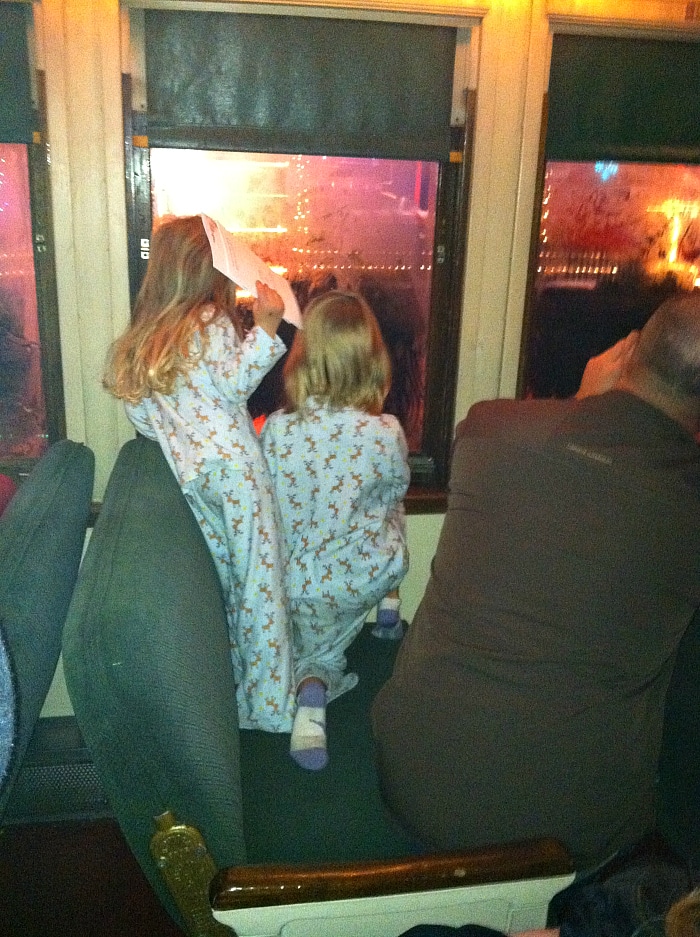 After about 45 minutes on the train you pull to a stop where Santa's house is. You look out the window at this brightly lit area where there are reindeer (real) outside his house.
Then he boards the train!!! Santa travels from seat to seat asking the kids what they want and if they've been good. He gives them a big bell like in the movie, and it is SO neat to do this with your kids!! Even my oldest (11 at the time) thought it was pretty neat!
This is one of our favorite vacation spots for kids because this little town is close to so many things!

Go visit Sedona if you're staying in or around Williams, head over to the Grand Canyon for the day
Visit Bearizona with bears roaming free as you drive your car through
And our favorite spot (okay I am bias because I'm an alumni) is Flagstaff where Northern Arizona University is located. Lowell Observatory is pretty awesome too.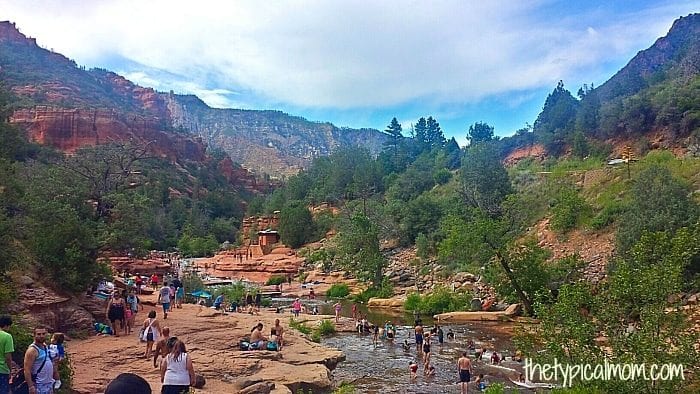 Washington D.C. – Visiting the Capitol building is a great trip especially when your kids are in the 4th or 5th grade. Then they are really getting into talking about politics, government and whatnot.
There is obviously a lot of history in Washington D.C. Having a first hand experience learning about everything that goes on in our system is a great way for children to gain an interest in Government issues.
Knowing first hand when they're discussing events in their History and Government classes is great for them.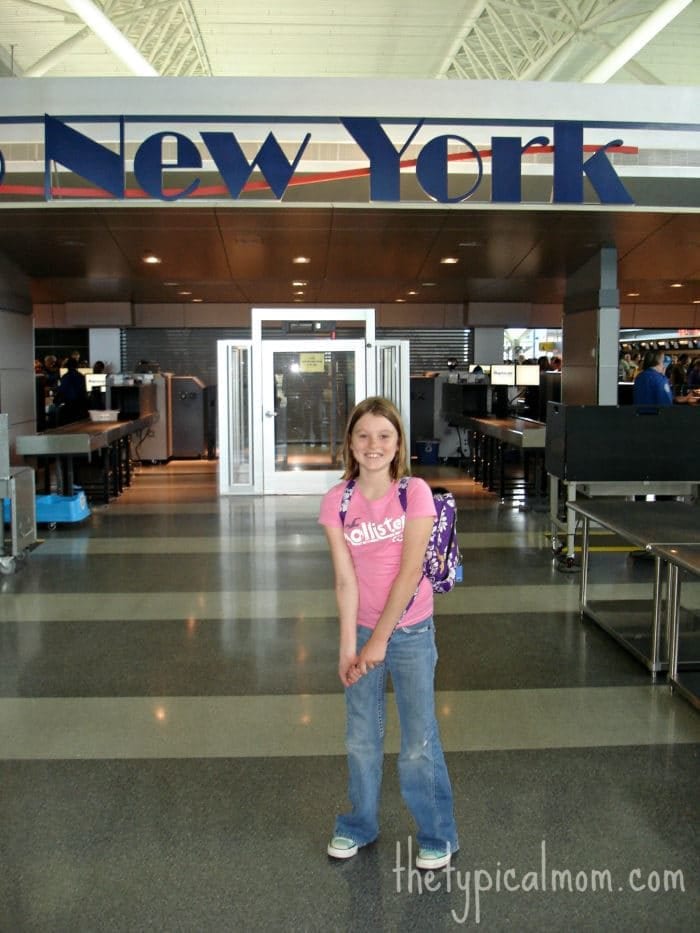 New York Family Vacation
New York – This is one trip we took when we just had our oldest daughter and she was about 8. We had friends living there and enough frequent flyer miles to get there for free so we took the opportunity to take her there.
Neither one of us had been to New York and wanted to see all the popular attractions there. A trip we will never forget.

We took her to see Ellis Island, the Statue of Liberty, Central Park, took a double decker tour of the city. We did a lot of walking and just sightseeing in Manhattan and went to the Ground Zero Museum too.
I thought this was an important stop and one that none of us will forget. I was in tears after watching the video they showed us and looking at the memorabilia.
Much was saved from the rubble and in glass cases for us to look at. It was a great reminder that life is short and you should appreciate every minute.
Everything we did there was something we will never forget. Even now that she nears 15 yrs old she reminisces about this trip and is by far her favorite one!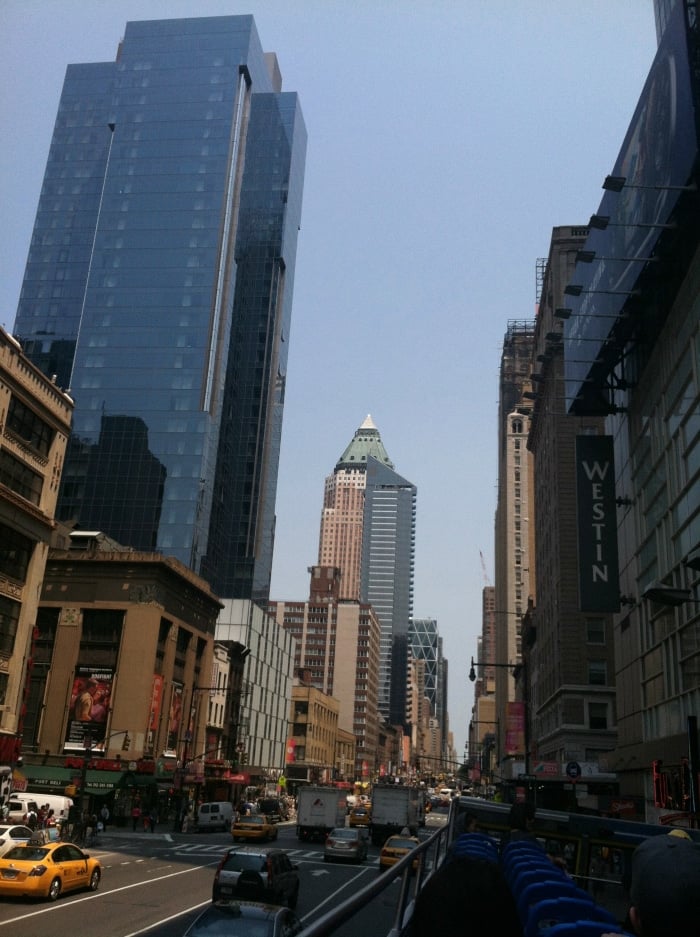 San Francisco – There are so many things to do in San Francisco! I took a road trip with my Dad when I was in high school and it is something I will always remember.
It is a fun place to visit. It kinda' reminds me of New York with the hustle and bustle of things and so much going on.
When on a road trip there there are many great places to visit before you get there like Hearst Castle. It's incredible and they offer great tours! Morro Bay is great too and has an aquarium there if you want to visit that on the way too.
Monterey and Carmel aren't too far either so you can take day trips to see other places from San Francisco. Or stay in one of them and visit the city during the day.
If you're looking for something local to do with your kids, some of our best family vacations were when we went camping. It doesn't have to be a long distance away. You can just do it for the night but kids love the outdoors.
To see all the places we've visited go to the travel section of our blog and see what peaks your interest.
Those are our top 10 best vacation spots for kids! If you have a favorite spot let us know below….we are always looking for new ideas.
For a more of the best vacation spots for kids check out this book full of 500 places to take your kids before they grow up!
Want to see a few of my favorite things that I am totally obsessed with?? Take a peek and see how many you might already have…twinsies!
Looking for more easy family recipes and tips? LIKE The Typical Mom Facebook page?
Then sign up for my free newsletter, and follow me on Pinterest! 😉
***** If you LOVED this recipe give it 5 Stars below and let everyone know what you thought about it. 😉