Get 1,200 free prints every year from Snapfish and Shutterfly too. Choose the pictures right off your phone and have them delivered to your home for free!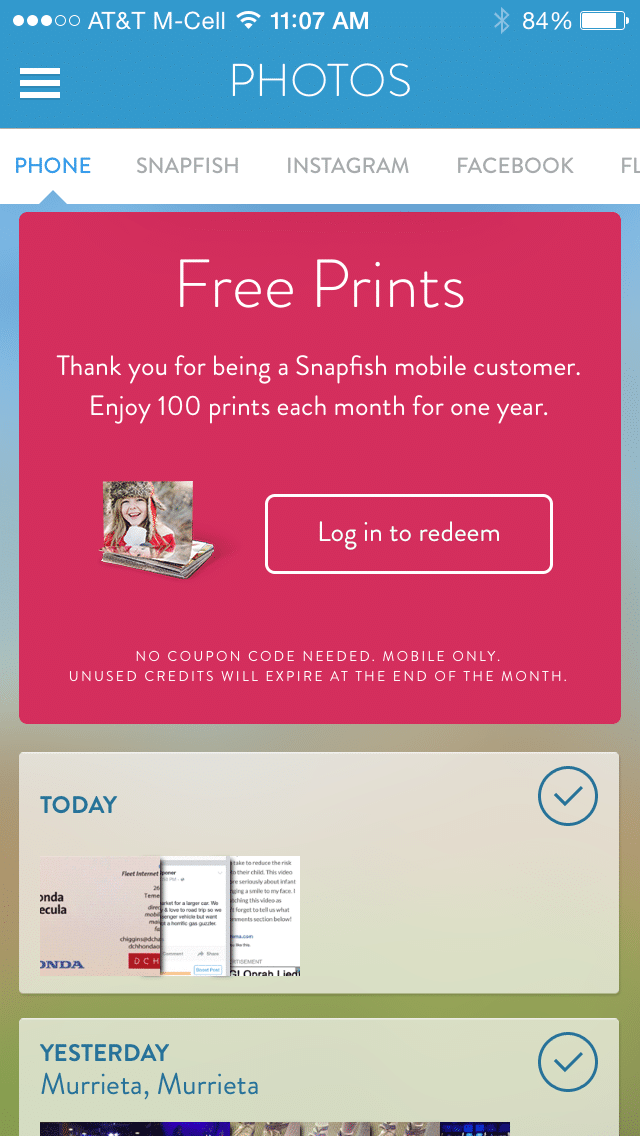 Is Shutterfly a Free APP?
Yes, totally is. You can find it in the APP store. I have an iPhone but I'm sure you can find one for Android devices as well. Makes it a convenient way to develop iPhone pictures into prints.
You'll never pay to develop pictures again I tell you!! Snapfish and Shutterfly are at it again, offering a great deal if you download their APPs!! Snapfish is offering 100 Free 4×6 prints each month for the entire year, that is 1,200 free prints every year from Snapfish and now unlimited free prints from Shutterfly!! (affiliate links present)
I have been ordering pictures directly from my phone for quite some time thru another co. who offers 101 free prints every so often, but will add this to my monthly list of things to do because it's so easy!
Shutterfly Promo Code
How to get free prints
Here are the simple instructions to follow.
Download the Snapfish APP – it asks you if it can access your photos, allow that. Then when you go and set up an acct. you can access the pictures on your phone, tap the ones you want, hit submit, pay the min. s&h and they ship to your home!! It is the only way I develop pictures.

Just can't justify spending the time to go to a store when they are shipped right to me and I only have to pay s&h (sometimes that is free too from time to time).

Download the Shutterfly APP by entering your phone number here – It will then text you a link to download their App for free. Sign into your account or create one and allow it to access your photos. Click on the ones you want, checkout, and enter your shipping address.

Take advantage of adding some of your photos to customize items like calendars, mugs, blankets and more!
If you're looking for Shutterfly promo codes and deals I always list them here. Enjoy the freeness!!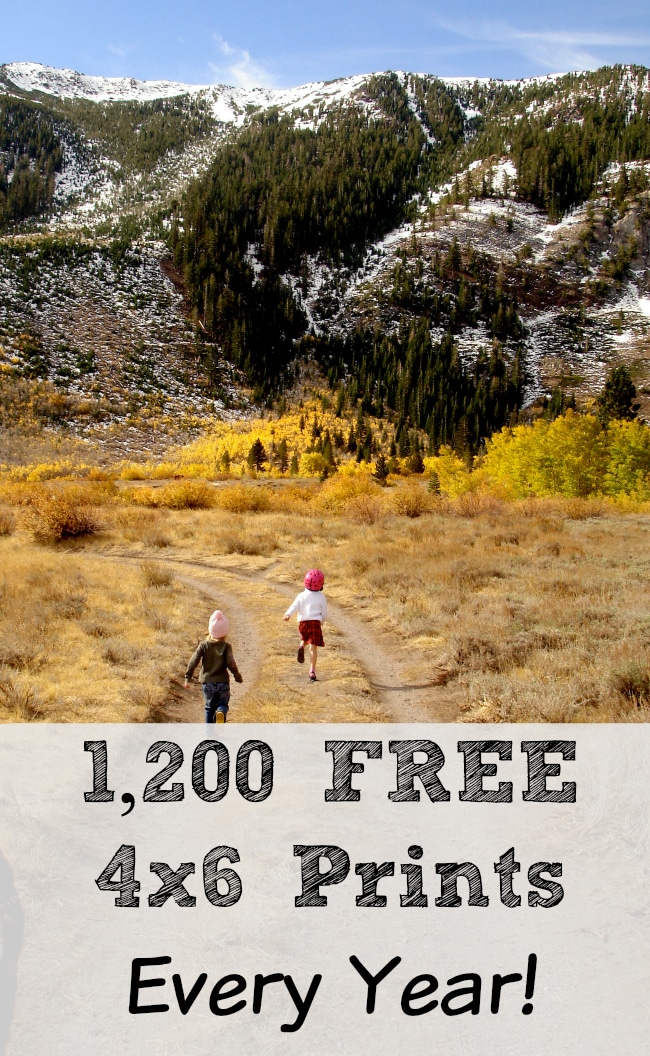 Snapfish Promo Code
For more easy recipes, tips and free printables please LIKE The Typical Mom on Facebook and follow me on Pinterest! You can also sign up for my free weekly newsletter which is packed with goodies I know you'll love. 😉