How to get rid of gnats naturally with just 2 household products and no harmful chemicals necessary. Helpful in the summertime when they love your kitchen too much.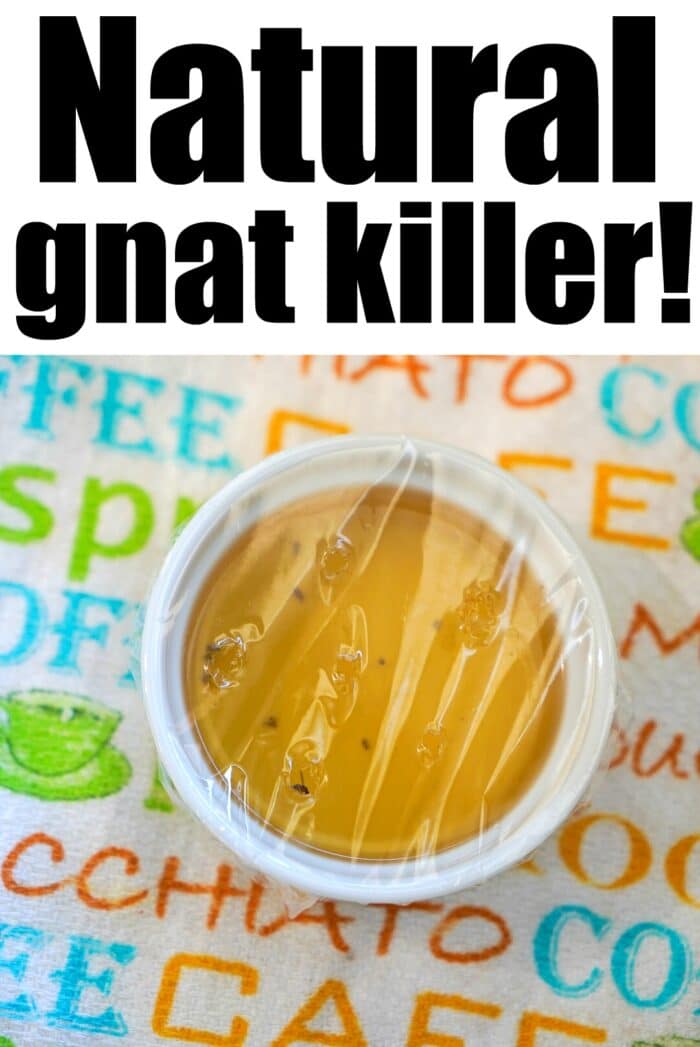 Was on the hunt to get rid of gnats naturally when they were in full form this summer in my kitchen! A friend suggested a possible solution using soap and vinegar which totally worked! (originally published 8/20, affiliate links present)
How to Get Rid of Outdoor Gnats Naturally
Seriously I was at my whits end for a few weeks once we moved out to the country. After our kitchen was done being renovated I noticed tons of gnats by our big picture window. I couldn't get rid of them!! I used it for indoors but you could set this outdoor on your picnic table as well.
Since it's where I cook using a chemical wasn't really what I wanted.
I tried swatting them, but they just reappeared a few hours later.
THEN a friend said her mother told her about a solution.
How to get rid of gnats in your house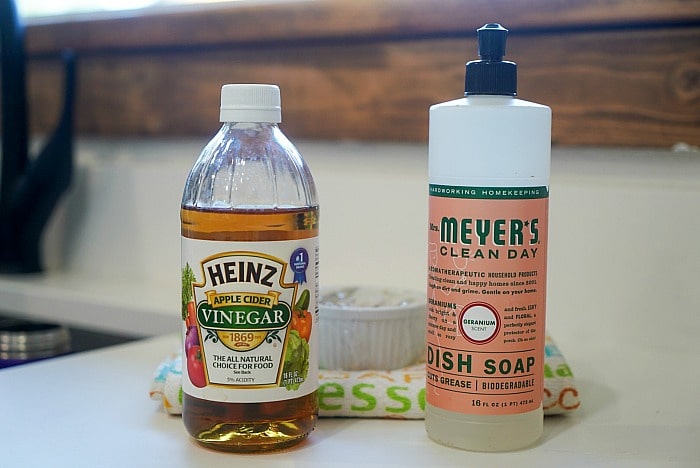 Gnat Repellent
Of course you can spray and hang traps on the outside of your home, but inside is a bit trickier. Especially if you have little ones or pets, a chemical solution is just a no no.
I had naturally cleaned my microwave for years after trying a few things here and there so thought there had to be a "trick" to this as well. There totally was.
Home remedies to get rid of gnats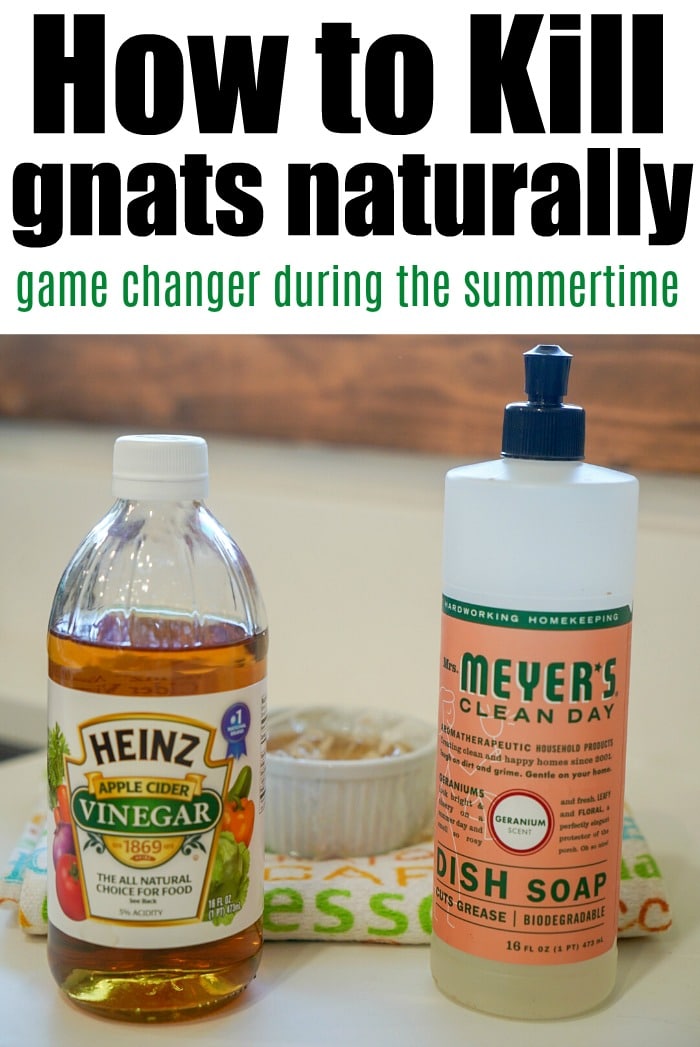 What is the fastest way to get rid of gnats?
THIS vinegar and dish soap solution has worked wonders for us! In less than 1 day they were lured to the bowl instead of the fruit on our counters and never seen again!
What causes gnats to be in your house?
Typically it is because there is moisture of some kind they're attracted to. That is why all of mine were at the sink, and wouldn't leave! Condensation around windows and vents are a reason too.
What are gnats attracted to?
Sweet and fruity scents, perspiration on humans, water and body heat, dirty dishes they like. Adding a tablespoon of sugar into your soap vinegar solution can help to attract the gnats or fruit flies too.
It may be obvious how they're getting into your home, and you may be able to seal that off. Look around. If you see a loose screen and/or window then that may be the culprit.
This kitchen window you see here is brand new so that wasn't the case for us. Sometimes it's a bit of a mystery and you just have to tackle them at the source.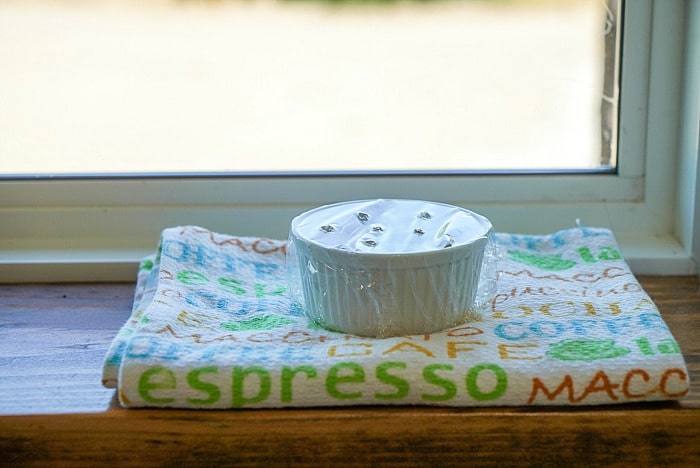 Homemade Gnat Killer
Ok so here's the good news. This kitchen hack totally works! You must try if you are tearing your hair out at this point of the year too.
A small bowl – I used a white ramekin so it wasn't too tacky when left out on the counter
Plastic wrap
Time needed: 10 minutes
How do I get rid of gnats
Combine ingredients

I just filled a small bowl 3/4 way full of vinegar then add a few drops of dish soap. The soap will coat their wings to prevent the gnat flying out. You can add a few drops of liquid sugar or tablespoon of granules too.

Cover

A piece of plastic wrap covers the top with holes large enough for them to get in are needed too. I just used the tip of a pen to poke 5 holes on the top. There's your gnat trap!

Remove

Remove items that may attract them like rotten fruit, dishes in the sink, standing water or open crevices in windows or walls.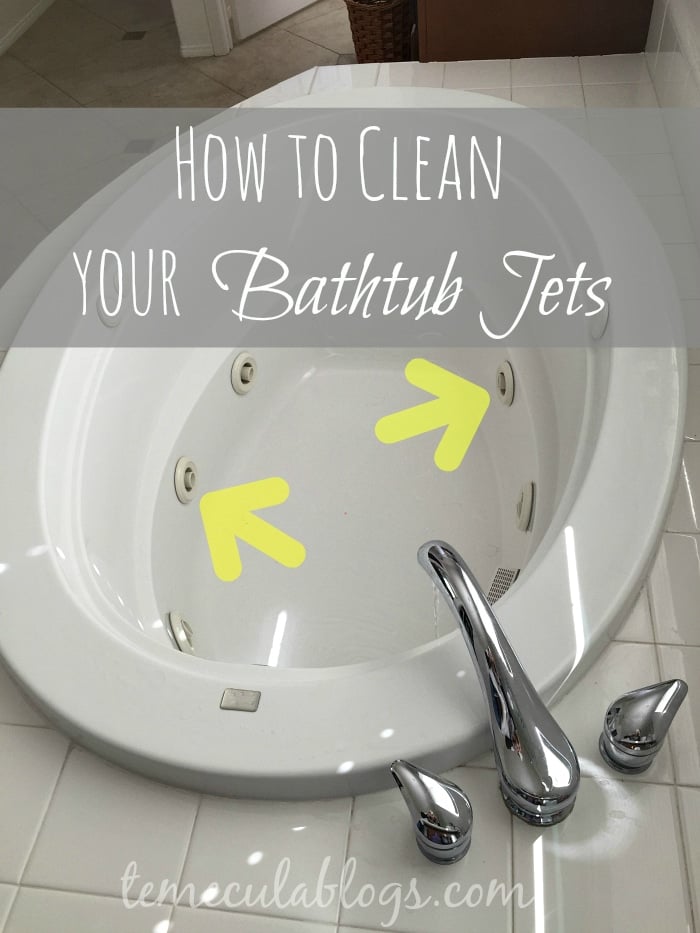 How to get rid of gnats in kitchen
We hope this kitchen hack helps you get rid of bugs in your home too! It has been such a game changer for us and my sanity when I'm cooking.
Some add a cup of warm water into the mix but I prefer a smaller container and the stronger the better in my opinion!
Skip the fruit fly traps that are ugly and just gross. A small white dish on your window sill will do the trick and nobody will even know what it is.
Looking for other tips to clean your home?
Want to see a few of my favorite things that I am totally obsessed with?? Take a peek and see how many you might already have…twinsies!
Looking for more easy family recipes and tips? LIKE The Typical Mom Facebook page?
Then sign up for my free newsletter, and follow me on Pinterest! 😉
***** If you LOVED this recipe give it 5 Stars below and let everyone know what you thought about it. 😉