If you're looking to get free admission to National Parks this year here is a schedule for the year and how you can get a free pass for your family to visit all the parks too! Great program offered thru the government that allows students to sign up for a free National Parks pass their whole family can enjoy.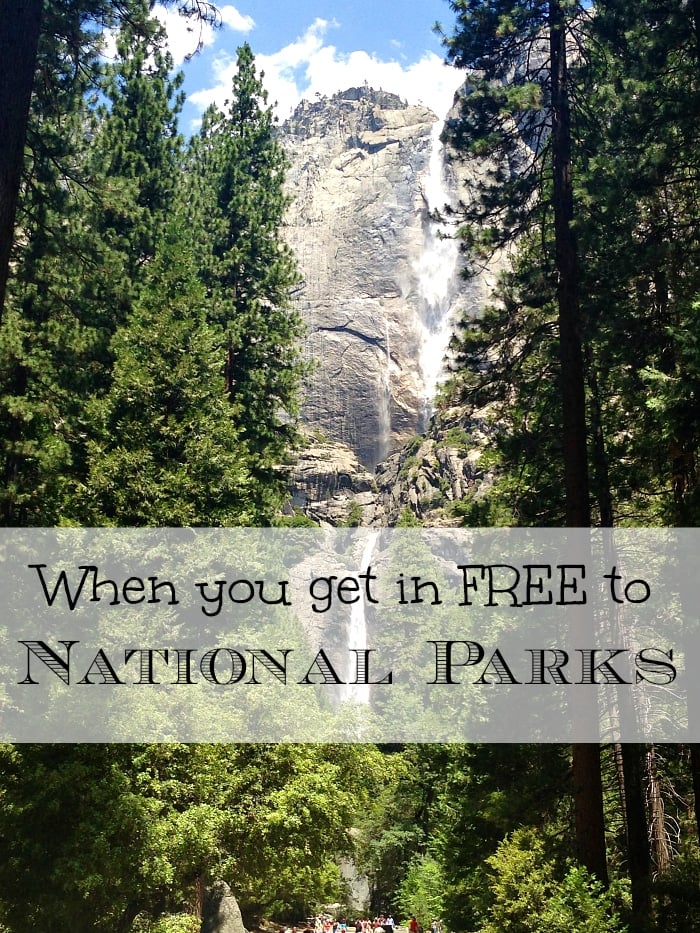 Did you know that you can get free admission to National Parks during certain days during the year PLUS your entire family can get in for free if you have a fourth grader!! That's right, time your vacation or trip right and you could save the $25 entrance fee per park to visit it with your family! It is one of the money saving ideas we share on our road trip blog and will show you how to get your free pass here. (originally published 1/16)
Here is the calendar for Free admission to National parks, as well as it being listed below. Below that is a form to sign up for a free yearly pass.
When you get Free admission to National Parks each year
(dates from 2019 calendar)
January 21st
Martin Luther King Jr. Day
February 20
April 20th
opening weekend of National Park Week

September 28th
National Public Lands Day
November 11
Veterans Day
We used it last and this year to visit 3 parks for free, that's a savings of $80 right there!
Your child qualifies if they are going into the fourth grade. Since we had two kids right in a row we benefited two years in a row.
The online form to get free admission to National Parks is easy to do. Just fill it out and print it right at home.
The voucher is turned it in at the first National Park you visit. Then they give you this card that is good for 12 months after that. Since it costs $30 to enter each park that is huge savings if you travel a lot with your family.
** If you are in the military you can get a free annual pass to visit all the National Parks, details are here.
Our family loves taking trips and enjoyed one a few summers ago right outside Zion National Park at the Ponderosa Resort! It was not only a great place but when we took the day to visit Zion they provided us with a Free tram! A great way to see the National Park so we could get on and off as we chose. It was a great vacation.
There are so many great places to visit all around the US.! This is a great way to check out one you've been thinking about because the entrance would be free!
If you're traveling to Yosemite, here is our post about what to do when you're there with kids….one of our best vacations yet!!